The HCC Movie Awards 2019 pick the best Blu-rays of the year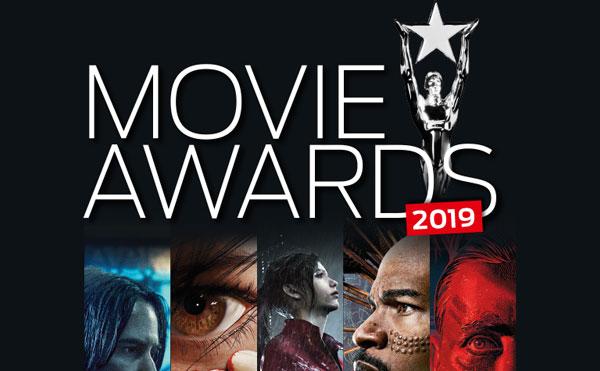 Which 2019 disc release rocked the best audio mix? What should you spin when you want a choice 4K HDR image demo? In our annual movie awards, Team HCC celebrates the Blu-ray and 4K Blu-ray releases of the year, from new blockbusters and TV series to restored classics and bumper boxsets...
---
LABEL OF THE YEAR: STUDIOCANAL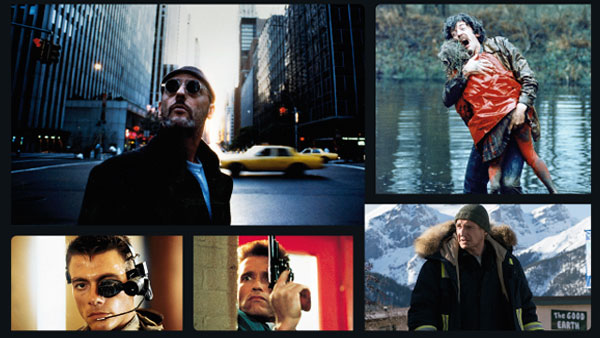 Building on the success of last year's John Carpenter and Rambo 4K HDR upgrades, 2019 has seen Studiocanal double-down on its commitment to Ultra HD Blu-ray. While other labels um and ah about costs, this one has just got on with restoring and releasing an ever-expanding, excitingly eclectic series of films on the format, running from bona fide cinematic landmarks Apocalypse Now and Don't Look Now to the likes of Angel Heart and Universal Soldier. It shows no sign of slowing down either, with Total Recall, Basic Instinct, Serpico and The Elephant Man all getting 4K restorations in the coming year.
Nor has Studiocanal been neglecting its Full HD releases. Alongside new titles, it's given film fans fresh Blu-ray restorations of some classics of British cinema, with highlights including its 75th Anniversary Edition revisit of Ealing's Kind Hearts & Coronets, and the long-awaited return of its Hammer Horror line with the brilliant Lust for a Vampire.
Also nominated
Arrow Video
Warner Bros.
Indicator/Powerhouse Films

---
PICTURE QUALITY: ROBIN HOOD [2018]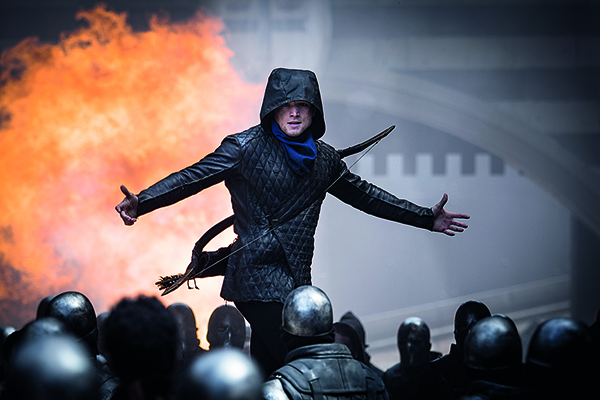 Lionsgate hit the bullseye with this film's dazzling multi-HDR 2160p encode, even while the movie itself missed the target. Shot at 8K using Panavision Millennium DXL cameras and finished as a 4K digital intermediate, Robin Hood's native 4K visuals are among the best to ever grace the UHD disc format. The blemish-free, ultra-crisp 2.40:1 imagery captures tiny details, from individual strands of horse hair to specks of dirt on the 'medieval modern' costumes, giving a thrillingly tactile quality to every scene. Meanwhile, Robin Hood's combination of varying light sources (including plenty of fireballs) and stylised grading results in a rich tapestry of colours that is pushed even further by the 4K platter's HDR WCG grading (both HDR10+ and Dolby Vision passes are included). Swashbuckling has never looked so good.
Also nominated
Mortal Engines 4K Blu-ray
Aquaman 4K Blu-ray
John Wick: Chapter 3 – Parabellum 4K Blu-ray
---
AUDIO QUALITY: JOHN WICK: CHAPTER 3 – PARABELLUM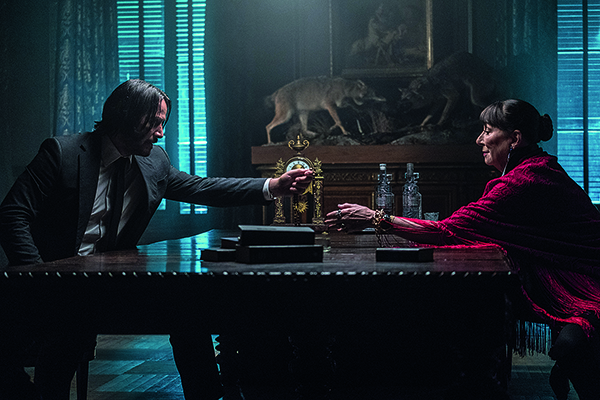 Ever since the first John Wick movie hit disc in 2015, the action-packed franchise has been fêted for its aggressively immersive Dolby Atmos acoustic artistry (unless you got stuck with the John Wick: Chapter 2 UK Blu-ray, that is). This third instalment matches its predecessors blow for blow, bringing precision and clarity to positional effects across the horizontal and vertical channels, resulting in a dynamic and convincing 3D soundscape. It's not all bullet-blasting ferocity, of course –there are quieter moments that reveal a subtle and nuanced auditory experience. But it's the endless parade of shoot-outs, motorbike chases, knife fights and punch-ups, plus the environmental damage that accompanies it all, that makes the sound design so enjoyable. And this time the Atmos mix is included on both the 4K and Full HD discs.
Also nominated
Overlord
Aquaman
First Man

---
VOD RELEASE: THE IRISHMAN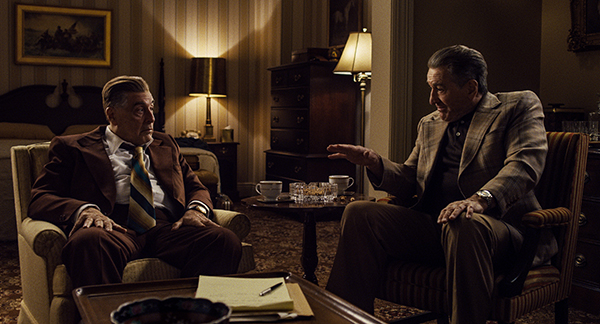 You'd think studios would be falling over themselves to produce a film reuniting the crime movie dream-team of Scorsese, De Niro and Pesci for the first time since 1995's Casino, and adding Pacino for good measure. 
But it ended up being Netflix that handed over the $160m needed to bring The Irishman to the screen. It was clearly worth every cent, with Scorsese crafting a phenomenal post-script to the genre, with crisp 4K visuals that make every one of its 209 minutes a joy to experience.
Also nominated
The Dark Crystal: Age of Resistance
Watchmen: Season One
Good Omens

---
TV BOXSET: GAME OF THRONES: THE COMPLETE EIGHTH SEASON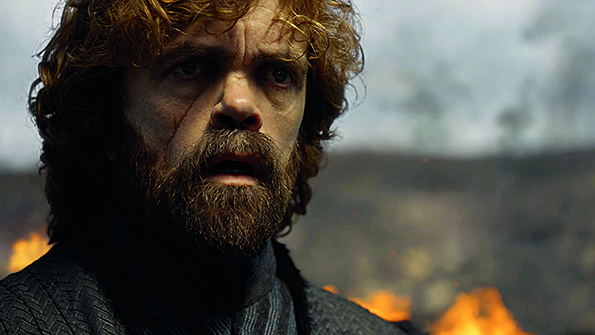 Some of the storytelling decisions made during the final season of HBO's fantasy saga may have proved controversial, but there can be no such complaints about the quality of its boxset Blu-ray release. This is packed with some of the most in-depth extras the show has ever received, and the HD presentation of the notoriously tricky third episode The Long Night demonstrates why physical media still rules.
Also nominated
World on a Wire: Limited Edition
The Twilight Zone: 60th Anniversary Edition
Castle Rock: The Complete First Season

---
MOVIE BOXSET: HAMMER: VOL IV – FACES OF FEAR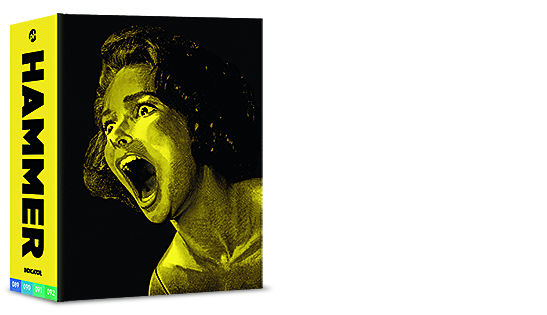 In any other year, either of Indicator's Norman J. Warren or Marlene Dietrich & Josef von Sternberg boxsets could easily have nabbed this award. But this isn't any other year, it's the year when Indicator also unleashed its latest Hammer collection. Not content with featuring the range's strongest lineup of films to date, every aspect of the boxset – from the Blu-ray presentations to the extensive extras – somehow exceeded our already lofty expectations.
Also nominated
The Ring Collection
Jurassic World: Fallen Kingdom 4K
Bloody Terror: The Shocking Cinema of Norman J Warren
Fuller at Fox: Five Films 1951-1957

---
GAME: RESIDENT EVIL 2
Remastered versions of older games are ten a penny on the current generation of consoles; some good, others decidedly less so. Yet none have reached the heights hit by Capcom's updated version of its 1998 survival horror classic Resident Evil 2. The revamped 2,880 x 1,620 visuals are spectacular, and there are enough tweaks (some fairly major) to the twin storylines to make it feel like an entirely new experience at times. A scarily good game, remake or no.
Also nominated Days Gone
Control
Star Wars Jedi: Fallen Order

---
BOOK: ONCE UPON A TIME IN THE WEST – SHOOTING A MASTERPIECE
Sir Christopher Frayling delivers this unmissable exploration of Leone's 1968 flick. An oral history of the film's production and legacy (revealed through countless interviews conducted over the decades), backed up by a miscellany of photographs, documents, descriptions of deleted footage, and other rare treats, it's a must-own for any fan of the genre.
Also nominated
The Making of Alien
Alita: Battle Angel – The Art of...
The Lady from the Black Lagoon: Hollywood Monsters and the Lost Legacy of Milicent Patrick

---
EXTRA FEATURE: THE ODYSSEY OF WATERWORLD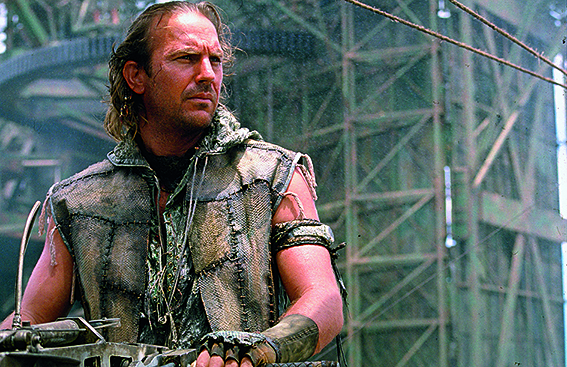 This feature-length retrospective documentary about Kevin Costner's much-maligned 1995 blockbuster is a must-see. Made up of candid interviews with many of the key creatives who worked on the film, it skilfully charts the troubled waters surrounding Waterworld's shoot and may even give you a greater appreciation of what the team achieved.
Also nominated
Widows Unmasked (Widows)
The Last Watch (Game of Thrones: S8)
Audio commentary (Ring 0: Birthday)

---
VISUAL FX: ALITA: BATTLE ANGEL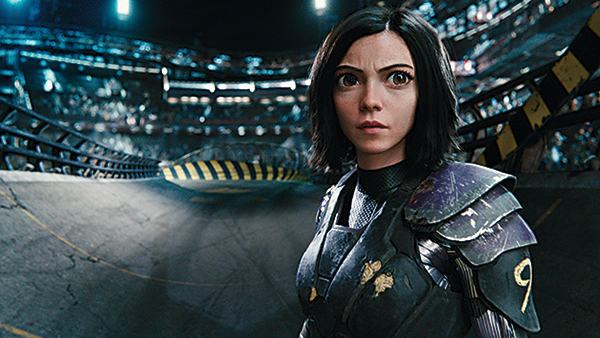 It took James Cameron 25 years to bring the manga series Battle Angel AlitaThe Fifth Element, this stunning cyberpunk actioner requires you to both believe and invest emotionally in its cyborg star, something only possible thanks to its seamless combination of Rosa Salazar's performance with the very latest in mo-cap and digital FX tech.
Also nominated
The Irishman
Aquaman
The Lion King [2019] commentary

---
NEW RELEASE 4K BLU-RAY OF THE YEAR: JOHN WICK: CHAPTER 3 – PARABELLUM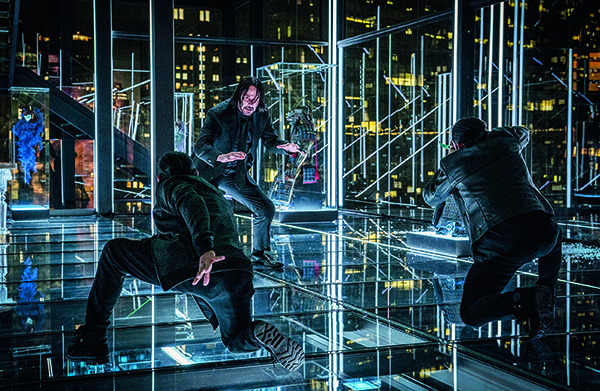 Picking up minutes after the events of …Chapter 2, the third entry in the John Wick franchise continues the story of Keanu Reeves' former hitman in thrilling style. Expanding its mythology in new and unexpected ways, and ramping up the action to a whole new level (Mark Dacascos! Horses! Attack dogs!), …Parabellum delivered everything John Wick fans crave – including a sensational 4K release.
Despite 'only' being based on a 2K DI, the 2160p encode is as sharp as one of Wick's suits, and the punchy colour palette is made even more striking by the disc's Dolby Vision HDR. Partnering this is a reference-quality Dolby Atmos track (see p24) that will pepper your cinema with bullets. All that, and you don't have to pop the accompanying Blu-ray into your deck if you want to watch the bonus features.
Also nominated
Alita: Battle Angel
Aquaman
Bumblebee

---
CATALOGUE 4K BLU-RAY OF THE YEAR: APOCALYPSE NOW: FINAL CUT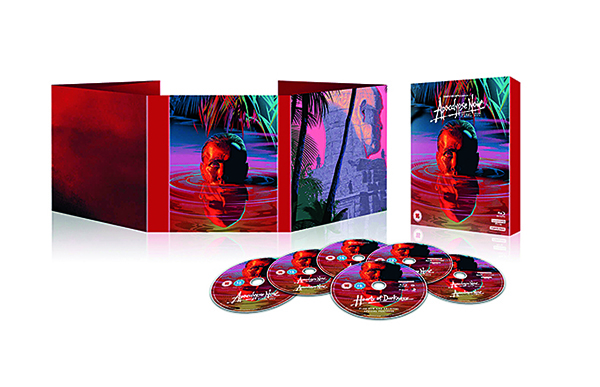 Studiocanal celebrated the 40th anniversary of Francis Ford Coppola's war film with this superb six-disc boxset. In addition to beautiful 4K HDR presentations of the original theatrical cut and subsequent Redux re-edit, it also serves up the director's new 'Final Cut', and gives the movie's pioneering 5.1 sound design a grin-inducing Dolby Atmos overhaul.
It doesn't skimp on extras either. As well as the director's commentary, astonishing array of featurettes, and the legendary Hearts of Darkness: A Filmmaker's Apocalypse documentary from the 2012 Blu-ray, this release adds a new Q&A with Coppola, never-before-seen B-roll footage and a look at the Dolby Vision/Dolby Atmos remastering process. War may be hell, but this release is home cinema heaven.
Also nominated
The Shining
Images
Black Hawk Down
Batman Returns
---
WORLD CINEMA: OLDBOY: 4-DISC LIMITED EDITION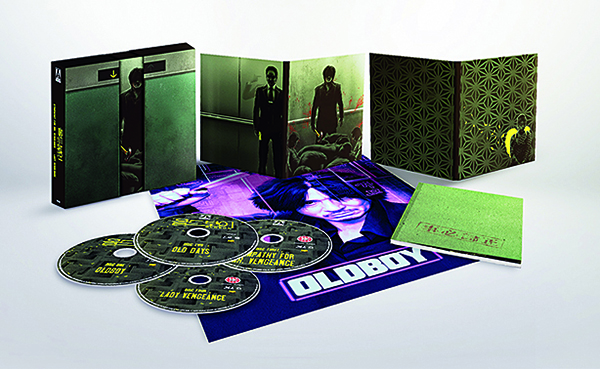 Not quite the set Arrow originally intended (rights issues led to the scrapping of some planned extras), but that doesn't take the shine off this excellent multi-disc release and its gorgeous restoration of Park Chan-wook's devastating revenge thriller. And in place of those missing extras, you get feature-packed HD outings for Chan-wook's Sympathy for Mr Vengeance and Lady Vengeance.
Also nominated
One Cut of the Dead: Limited Edition
Der Golem: Limited Edition
Ikarie XB1

---
ANIMATION: SPIDER-MAN: INTO THE SPIDER-VERSE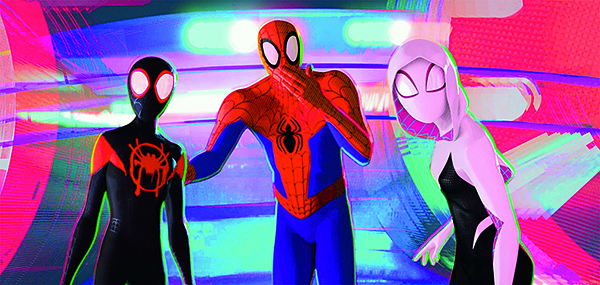 This wildly inventive, multiverse-spanning, Oscar-winning 'toon found its perfect home on 4K Blu-ray. Here was a format that could not only replicate its colourful, comic book-style animation, but would also provide the Dolby Atmos track needed to capture every layer of its playfully vertiginous soundmix. A dazzling showcase for one of the best superhero films you'll ever see.
Also nominated
Toy Story 4
Dr. Seuss' The Grinch 3D
Batman vs Teenage Mutant Ninja Turtles

---
3D BLU-RAY: ALITA: BATTLE ANGEL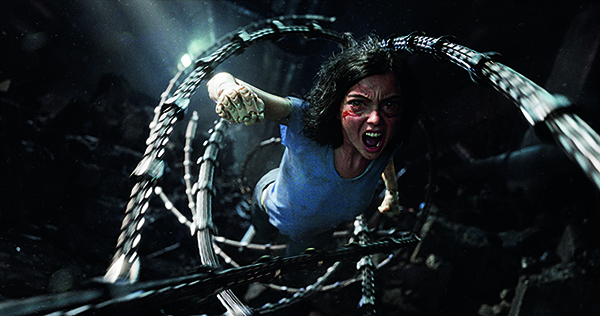 Bundled as standard with the film's Ultra HD Blu-ray release, Alita: Battle Angel's 3D transfer is outstanding. The extra depth brings an even greater sense of scale to Iron City's streets, and intimate interiors impress just as much thanks to a natural sense of space. Alita herself gains a more three-dimensional presence within the movie, making you more aware of the tiny scratches and engravings in her porcelain-like body. This has real spex appeal..
Also nominated
Mortal Engines
Dr. Seuss's The Grinch
The Secret Life of Pets 2

---
4K BLU-RAY REMASTER: THE SHINING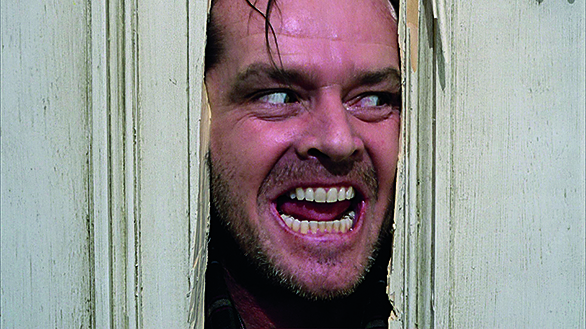 To follow last year's brilliant 4K restoration of 2001: A Space Odyssey, Warner Bros. delivered a similar treatment of Stanley Kubrick's horror masterpiece. Restored from the original 35mm negative under the watchful eye of Steven Spielberg, The Shining's 2160p encode is gorgeous, and a choice of HDR10+ or Dolby Vision is the icing on the 4K cake. So, how about A Clockwork Orange for 2020?
Also nominated
The Wizard of Oz
Casino
Apocalypse Now: Final Cut

---
BLU-RAY REMASTER: DETOUR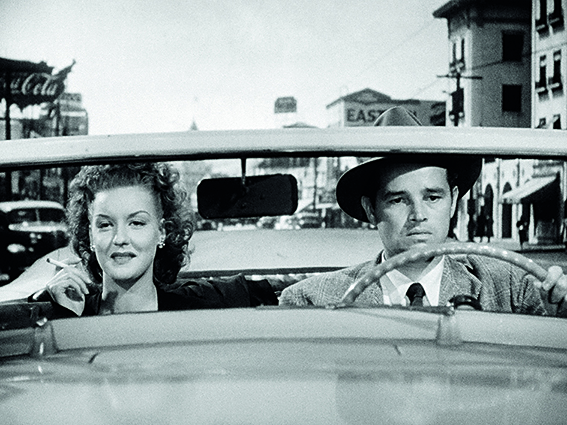 This 1945 thriller looks terrific on its Criterion Collection Blu-ray, and the extra features reveal how much work went into making it look so good. Using myriad compromised sources, including a subtitled 35mm nitrate print and 16mm elements (all of which needed realigning/re-grading), this incredibly complex restoration allows film fans to experience Detour like never before.
Also nominated
High Noon: Limited Edition
Der Golem: Limited Edition
Kind Hearts and Coronets: 70th Anniversary Edition

---
BLU-RAY OF THE YEAR: AN AMERICAN WEREWOLF IN LONDON: LIMITED EDITION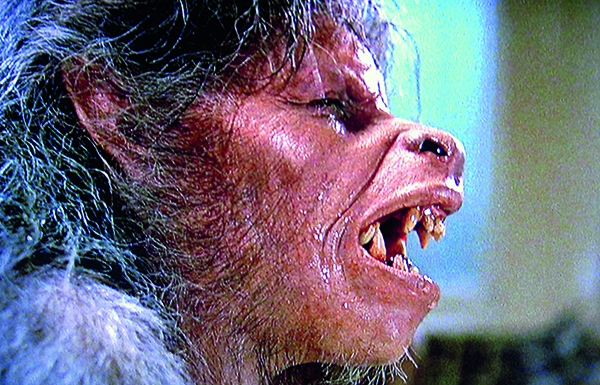 Earlier Blu-rays of this horror classic left fans howling mad about noise reduction inherent in the HD master they shared. Arrow Video fired a silver bullet through those platters with a restoration based on a new 4K scan. The label also 'fixed' the 5.1 remix, unearthed the original mono track, and packed in extras.
Also nominated
Once Upon a Time in Hollywood
High Noon: Limited Edition
Oldboy: 4-Disc Limited Edition

---

SPONSORED VIDEO

SPONSORED VIDEO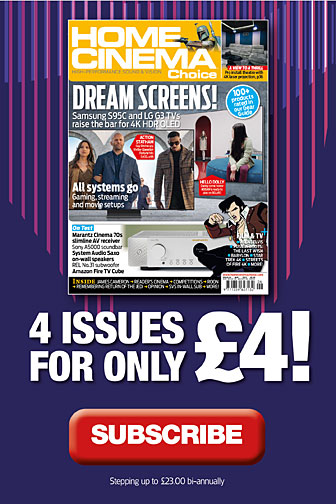 Home Cinema Choice #332

is on sale now, featuring: Samsung's 8K flagship; Anthem AVM 90 processor; B&W 800 Series Diamond; LG smart projector; Hollywood box office bombs; Hitchcock 4K; and more
Want to see your home cinema system featured in the pages of HCC? Click
here
for more info.