Disasterclass! The A-Z (well, V) of classic disaster movies
Airport
Universal/Final Cut Entertainment, BD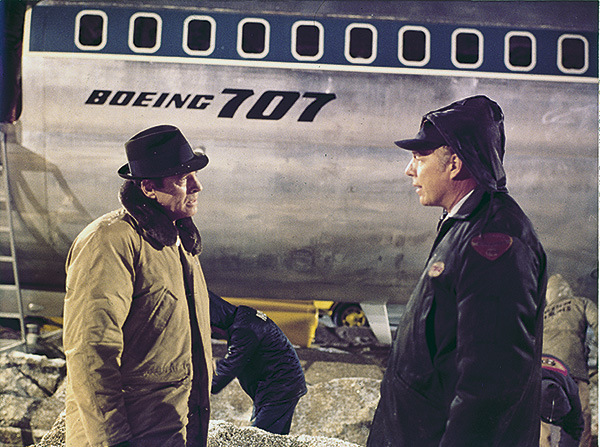 It may be the father of the modern disaster movie, but in many ways this 1970 blockbuster is a very different kettle of fish. As in the bestselling novel of the same name that inspired it, Airport takes ages to get to the real meat of the 'disaster' (a suicide bomber on a Boeing 707 airplane), instead spending its first hour focusing on the technicalities of running an airport and the interpersonal melodrama among its vast, starry ensemble cast (including Burt Lancaster, Dean Martin and Jacqueline Bisset).
Previously available in the UK as a standalone Blu-ray, Airport returned to disc at the start of the year in Final Cut's Airport: The 4 Movie Collection alongside sequels Airport 1975, Airport '77, and Concorde: Airport 1979. It would also be remiss not to mention Airplane!, the side-splitting franchise parody, which is available to own as am HMV-exclusive 'Premium Collection' Blu-ray restoration.
The Andromeda Strain
Arrow Video, BD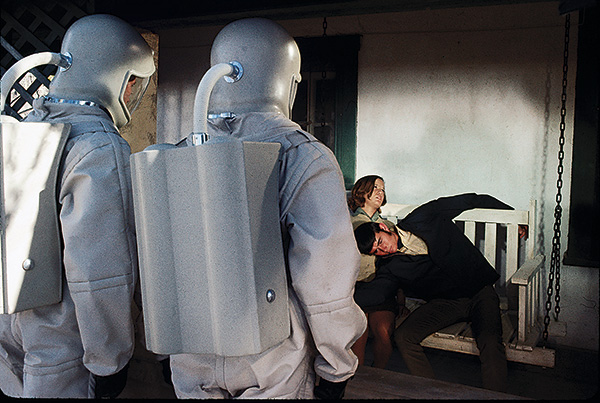 Smarter than your average disaster flick, Robert Wise's 1971 adaptation of Michael Crichton's tense techno-thriller novel presents an account of the scientific investigation into a deadly extraterrestrial pathogen brought to Earth on a crashed satellite. Light on action and adventure, but with a sense of verisimilitude that makes it feel frighteningly realistic.
First given rather lacklustre treatment on Blu-ray by Universal, a second dose of The Andromeda Strain arrived in 2019 when Arrow Video unleashed a new 4K restoration on BD accompanied by new and archival bonus features. Ridley and Tony Scott also produced a two-part TV miniseries 'reimagining' of The Andromeda Strain in 2008, which is available on DVD but so terrible it's best avoided like the proverbial space plague.
Armageddon
Disney, BD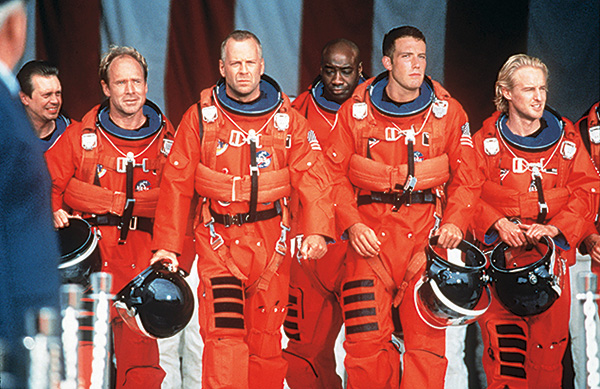 When a massive asteroid threatens Earth, NASA decides it would be quicker to train a blue collar crew of deep sea oil drillers to be astronauts than it would be to teach astronauts how to drill. Directed by Michael Bay and starring Bruce Willis, Ben Affleck and Liv Tyler, this dumb but fun blockbuster is a riot of oversaturated colours, stock characters and explosions – so many explosions.
Despite a decent AV upgrade, Armageddon's Blu-ray pales next to the old Criterion Collection US DVD (yes, really!) by ditching all of the extras bar trailers and an Aerosmith music video.
Contagion
Warner Bros., BD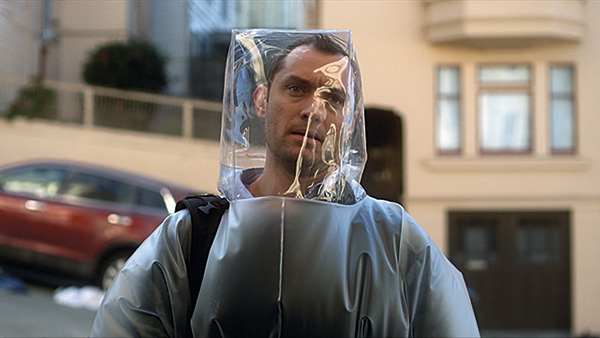 Steven Soderbergh's 2011 thriller about a deadly global pandemic that emerges out of Hong Kong, and the race to develop a vaccine while attempts are made to halt the spread through the curtailing of social freedoms, naturally feels particularly prescient these days. Like any disaster movie worth its salt, Contagion assembles an all-star cast – including Matt Damon, Jude Law, Kate Winslet, and Gwyneth Paltrow – and then proceeds to kill many of them off in various shocking ways. The Blu-ray release is light on bonus bits, but does an excellent job replicating the film's sickly colour palette.
The Core
Paramount, BD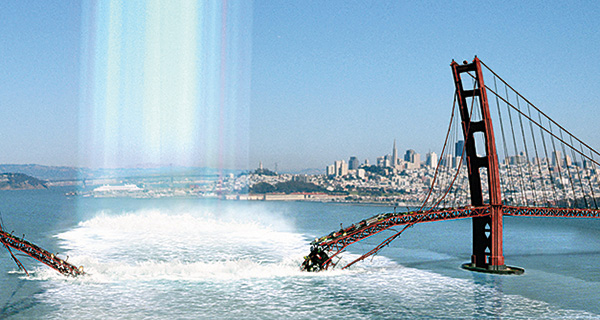 The type of film that throws around words like 'Unobtanium' with a straight face (it's a super-strong material capable of surviving incredible pressures), The Core (2003) casts Hilary Swank and Aaron Eckhart in its tale of a group of scientists who drill to the centre of the Earth and give its molten core a nuclear kickstart. Why? Because the Earth has stopped spinning, threatening all life on it with crazy electrical storms and earthquakes. Despite still being unavailable on Blu-ray in the US, The Core was released as a barebones UK Blu-ray (with a particularly impressive DTS-HD MA 5.1 mix) back in 2012.
Crack in the World
101 Films, BD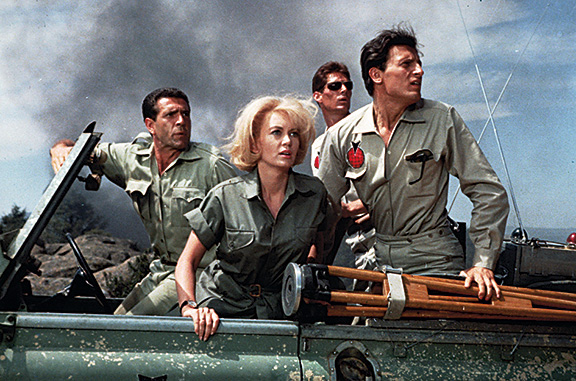 In an attempt to stave off the energy crisis he sees coming, know-it-all scientist Dr. Sorenson (Dana Andrews) fires a nuclear missile down a big hole as part of a plan to tap magma for geothermal power. Instead, it causes a ruddy great crack that threatens to split the world in two. Whoops. Meanwhile, Kieron Moore's dissenting scientist must come up with a solution, providing he can tear himself away from making goo-goo eyes at Sorenson's wife. This fun slice of 1965 hokum got a cracking UK hi-def release in 2019.
The Day the Earth Caught Fire
BFI, BD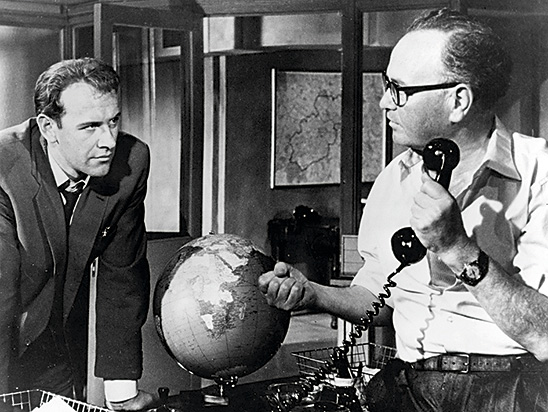 A rare British entry in the disaster genre (other notable efforts include 1958's A Night to Remember and 2007's Flood), director Val Guest's 1961 classic takes a more thoughtful and human approach than you may expect to its story about our planet heating up after shifting off-axis (following some simultaneous US and USSR nuclear bomb tests). Engaging and provocative in its depiction of the collapse of civilisation, this superb B-movie looks better than ever on Blu-ray thanks to an accomplished 4K restoration by the BFI National Archive.
The Day After Tomorrow
20th Century Fox, BD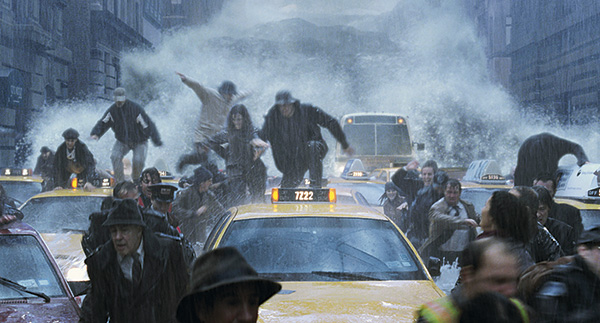 Modern day 'master of disaster' Roland Emmerich helms this typically over-the-top 2004 climate change blockbuster that finds the world plunging into a new Ice Age. In true Emmerich style we're treated to scenes of destruction from all around the globe (Tokyo is flattened by hail, Scotland is flash frozen), but it's the US that really matters, with Dennis Quaid's paleoclimatologist battling his way to a flooded and frozen Manhattan to save his son (Jake Gyllenhaal).
As ridiculous and lame-dialogue-heavy as it all is, decent performances and spectacular set-pieces ensure The Day After Tomorrow is never less than watchable, and despite being released on Blu-ray way back in 2007 it holds up well in hi-def, too, partnering a crisp AVC 2.40:1 encode with a thunderous and immersive DTS-HD MA 5.1 track.
Deep Impact
Paramount, BD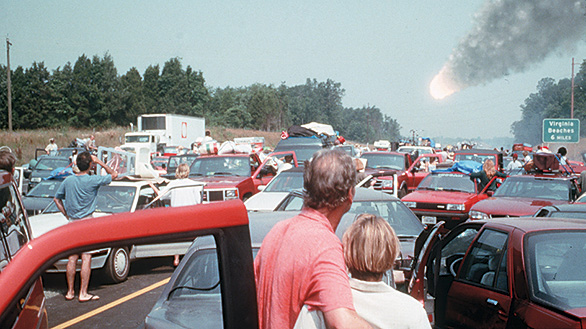 Crashing into cinemas in the same Summer as Armageddon, 1998's other 'massive rock on a collision course with Earth' movie is a more earnest affair – and a cast list including Robert Duvall, Vanessa Redgrave, Elijah Wood and Morgan Freeman certainly hints that director Mimi 'The Peacemaker' Leder's blockbuster is more concerned with character relationships than spectacle. However, Deep Impact still delivers the disaster movie goods in its explosive finale, while the 5.1 TrueHD soundtrack on Paramount's Blu-ray knows when to throw its weight around. The transfer, presumably taken from an old HD master, shows scope for improvement, though.
Deepwater Horizon
Lionsgate, 4K BD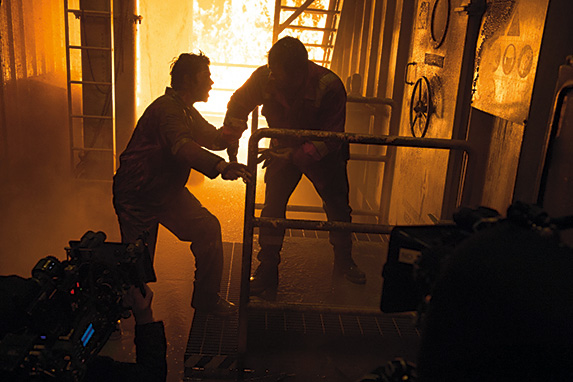 Paul Greengrass-style industrial exposé meets Michael Bay-style disasterama in this tense and propulsive 2016 thriller depicting the real-life disaster that destroyed the Deepwater Horizon oil rig. As good as the film looks on 4K disc (spoiler: it looks fantastic), it's the Atmos soundtrack that really wows, a reference-quality mix of nuanced ambient cues and cacophonous roars that throws you right in the heart of the fiery onscreen action alongside star (and regular collaborator with director Peter Berg) Mark Wahlberg.
Earthquake
Shout! Factory, BD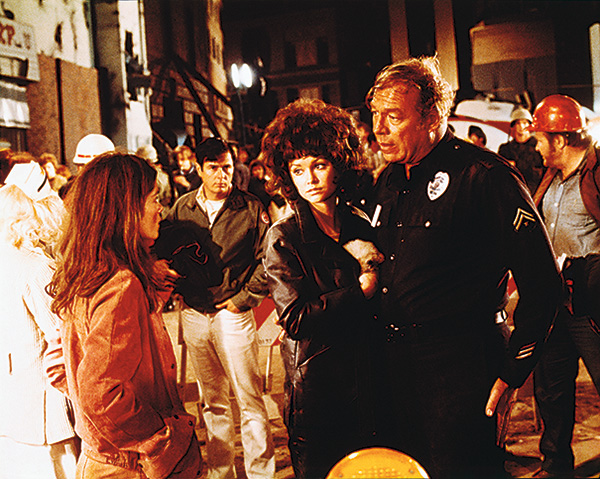 A cavalcade of Hollywood stars including Charlton Heston, Ava Gardner, George Kennedy, Richard Roundtree and Walter Matthau feature in this drama about an earthquake (duh) that devastates Los Angeles. Best known for its use of low-frequency Sensurround sonics to let cinema audiences feel the ground-shaking rumbles, Earthquake has had several Blu-ray releases on both sides of the Atlantic – the best by far being Shout! Factory's double-disc Region A Collector's Edition (providing you get hold of the corrected version, as initial pressings presented the film in the wrong aspect ratio).
Everest
Universal, 4K BD & 3D BD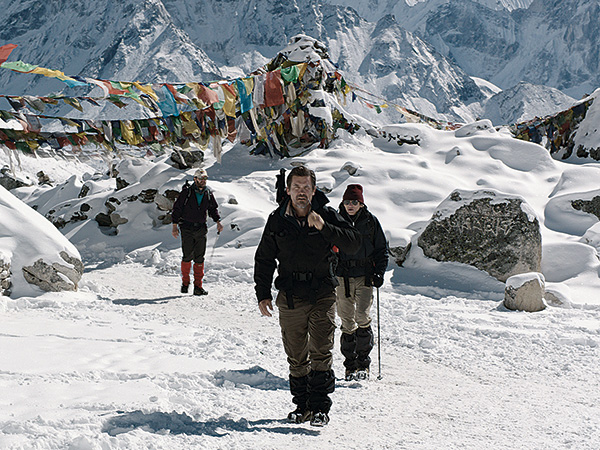 A star cast, exceptional SFX and a thrilling, chilling Dolby Atmos soundmix make this dramatisation of the 1996 Mount Everest disaster one to watch. There's no end-of-world cataclysmic event here – it's more a series of mishaps, missed opportunities and bad weather – but the result is still devastating, and director Baltasar Kormákur succeeds in embroidering what could have been a spectacle-first flick with character beats and some real emotional heft.
First released on Blu-ray and 3D Blu-ray in early 2016, Universal was back later that year with a 4K outing – all feature the same largescale, bass rich, wind-whipped Dolby Atmos soundtrack, and the same bonus features, the pick of them being Kormakur's director's commentary.
Fail Safe
The Criterion Collection, BD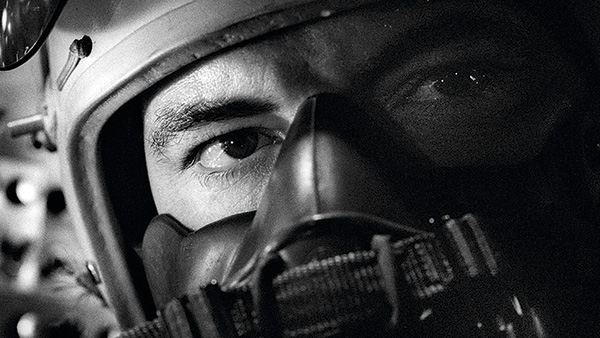 Sidney Lumet's sombre 1964 Cold War thriller charts the build up to a nuclear war when a computer fault results in US bomber planes accidentally being sent to attack Moscow. Basically the 'straight' version of Stanley Kubrick's Dr. Strangelove… – also released in 1964 – Fail Safe opts for psychological chills over pyrotechnics (although that final montage ...wow) and easily stands alongside Kubrick's film as one of Hollywood's great Cold War movies.
The Criterion Collection's 2020 Blu-ray uses a fresh 4K restoration to bring a refined feel to the stark black-and-white photography. Backing it up are a director's commentary, a discussion of the source novel, and a retrospective featurette that includes a chat with George Clooney (who produced and starred in a 2000 TV remake).
The Impossible
EntertainmentOne, BD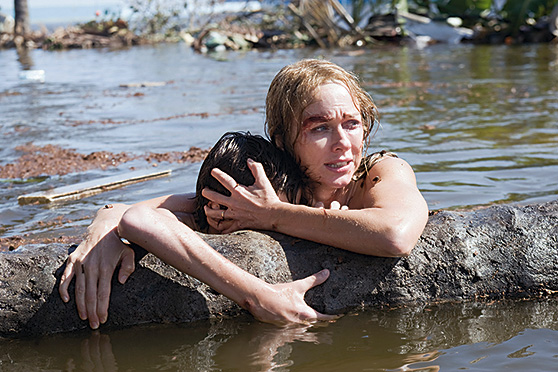 Another Hollywood disaster film originating from real-life events, 2012 blockbuster The Impossible is based on the experiences of a Spanish doctor and her family who were holidaying in Thailand when the 2004 Indian Ocean tsunami struck. Throwing an Oscar-nominated Naomi Watts and Ewan McGregor amidst the chaos, and directed with aplomb by J.A. Bayona (who would go on to helm Jurassic World: Fallen Kingdom), this emotionally devastating tale of courage and survival is available on Blu-ray with a sharp 2.35:1 encode and a DTS-HD MA 5.1 soundmix that, unsurprisingly, is given a lot to do during the terrifying tsunami scenes.
Knowing
EntertainmentOne/Lionsgate, BD & US 4K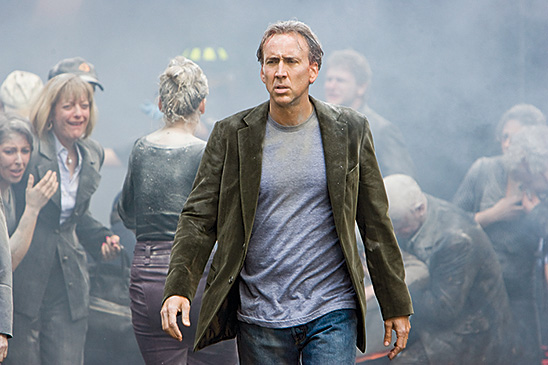 Nic Cage headlines/frowns his way through this curiously po-faced sci-fi thriller about an astrophysics professor investigating a series of numbers buried in a school time capsule in 1959. Having discovered they predicted various catastrophic events, including the 9/11 attacks, do they also indicate an imminent world-ending disaster? A real Marmite movie, Knowing hit cinemas and then Blu-ray back in 2009, only to be given a 4K upgrade in the US nine years later. This outing not only looks sharper, but features a remixed Dolby Atmos soundtrack that makes excellent use of the added height layer – the plane crash sequence is pure demo-fodder.
Mars Attacks!
Warner Bros., BD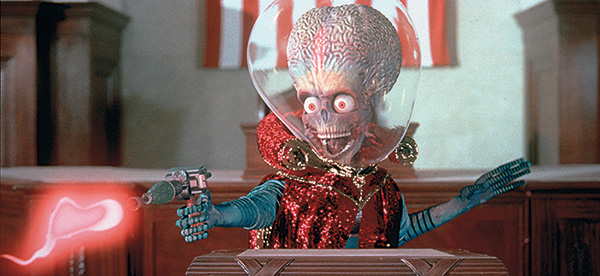 The funniest of Tim Burton's films, this sardonic satire brings together one of the wildest ensemble casts ever assembled (Jack Nicholson! Glenn Close! Tom Jones! Jack Nicholson again! Pierce Brosnan! Natalie Portman! Pam Grier!) and then watches most of them get blown away by skull-faced, big-brained Martian invaders. Inspired by the notorious grisly 1962 trading cards of the same name, this hilarious orgy of epic destruction has never received the treatment it deserves on Blu-ray, with the existing disc being based on an elderly, less-than-optimum HD master and lacking any extras.
Miracle Mile
Arrow Video, BD
Romantic idealism and apocalyptic nihilism intertwine in this cult film starring Anthony Edwards as a guy who meets the girl of his dreams (Mare Winningham), arranges a date with her, misses it through no fault of his own... and then accidentally discovers nuclear war will begin in less than an hour. Can he still find her while the whole of Los Angeles descends into panic?
A flop when it was released in cinemas in 1988, Miracle Mile has since found a sizeable audience who appreciate its quirky mix of love-struck whimsy and nuclear anxiety (kind of like Martin Scorsese's After Hours, only with added Armageddon). That audience is well-served by Arrow Video's wonderful Blu-ray that supplements the film with terrific extras, including two chat-tracks, an interview and a pair of short films.
Melancholia
Curzon Artificial Eye, BD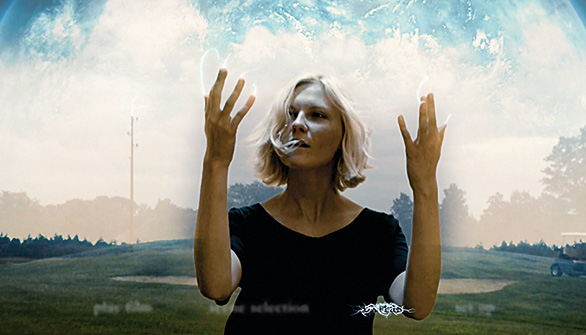 Controversial writer-director Lars von Trier's disaster art-movie stars Kirsten Dunst and Charlotte Gainsbourg as sisters who react, in very different ways, to Earth's impending collision with a wandering planet (the titular Melancholia). A beautifully shot and intimate study of depression, Melancholia is not an easy watch by any measure, but is still arguably von Trier's most accessible film to date. Despite being released on Blu-ray almost a decade ago, the film's striking, heavily symbolic 1080p visuals still impress today, as does the richly atmospheric DTS-HD MA 5.1 soundtrack.
Outbreak
Warner Bros., US BD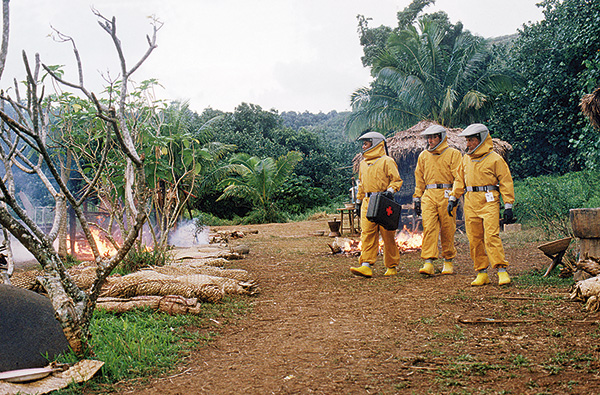 Inspired by Richard Preston's 1994 non-fiction bestseller The Hot Zone, director Wolfgang Petersen's 1995 smash hit charts the response to a deadly viral outbreak in smalltown California. On one hand, Dustin Hoffman, Rene Russo and Kevin Spacey's scientists from the Center for Disease Control try their best to isolate the virus and create a vaccine; on the other, Donald Sutherland's nasty military general just wants to burn the town to the ground and turn the virus into a bio-weapon.
Despite its success at the box office and the renewed popularity it found on Netflix during the current COVID-19 pandemic, Outbreak has yet to see the light of day on Blu-ray in the UK. However, a barebones all-region Blu-ray (with a slightly soft-looking encode) has been available in the US since 2008.
On The Beach
Signal One, BD
Gregory Peck and Ava Gardner play the doomed lovers at the heart of this impressively downbeat 1959 melodrama set in the aftermath of WWIII, where Australia is providing the only remaining safe haven, before it too will soon be swept clean of life by radioactive clouds.
While author Neville Schulter disowned this adaptation of his novel, there's a lot to admire about director Stanley Kramer's examination of what becomes of humanity when death is inevitable – providing you can put up with the over-use of Waltzing Matilda on the soundtrack, that is.
In addition to a handsome presentation of the film, Signal One's UK BD also packs some informative bonuses.
The Poseidon Adventure
20th Century Fox, BD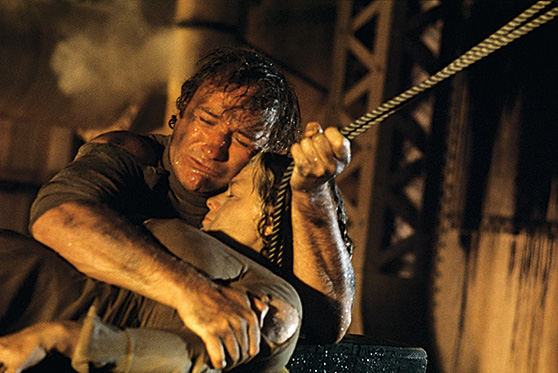 'Hell, upside down' screamed the posters for this epic adventure about a luxury liner that capsizes after being struck by a massive tidal wave. The first, and arguably the best, of producer Irwin Allen's run of 1970s disaster epics (although 1974's The Towering Inferno runs it a very close second), The Poseidon Adventure is a rollercoaster ride that keeps character stuff to a minimum in favour of ramping up the action. Fox's Blu-ray sports a gorgeous 2.35:1 Full HD encode, an authentic lossless presentation of the original four-track stereo mix, and a boat-load of extras. Just avoid the inferior 2006 Kurt Russell remake.
San Andreas
Warner Bros. 4K BD & 3D BD
It's The Rock vs The Earthquake in this action-packed 2015 throwback casting Dwayne Johnson as a helicopter rescue pilot searching for his wife and daughter after a massive quake devastates Los Angeles and San Francisco. Spectacular scenes of destruction are brought to life via nifty digital FX in a movie that's happy to take classic disaster movie tropes and dial them up to 11 for a new generation of filmgoers.
Given the amount of eye- and ear-candy San Andreas delivers, it's unsurprisingly an AV powerhouse on 4K disc, while the 3D Blu-ray brings a persuasive level of depth to the sight of toppling buildings. The real showstopper for both formats, however, is a powerful Atmos track that still earns its crust as a 3D sound demo six years on.
Titanic
20th Century Fox, BD & 3D BD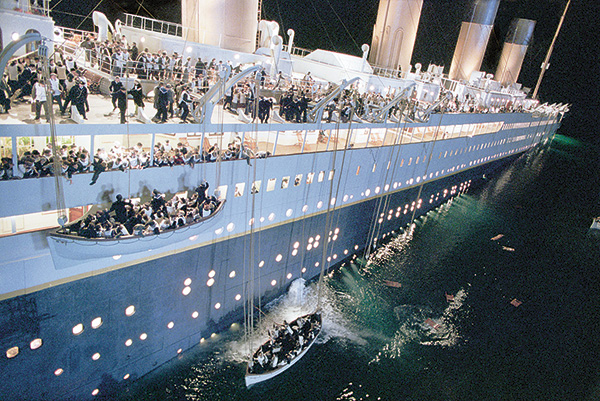 The first film to ever gross over a billion dollars at the box office (unadjusted for inflation), James Cameron's Oscar-winning riff on the sinking of the RMS Titanic in 1912 – complete with a touching tale of doomed love across social classes – is the most successful disaster flick of all time. It's also a monumental filmmaking achievement. The sheer spectacle of Cameron's recreation of the titular ship, and its subsequent destruction, is a spellbinding cinematic event.
Titanic was theatrically released in 1997, but didn't make its Blu-ray debut until 2012. However, Cameron made use of the delay to give the film a 3D conversion so technically convincing and effective at enhancing the scale of the drama that you'd swear he had planned to shoot the film in stereo all along. The only downside is having to remember to take off your 3D spex every time you want to wipe away the tears…
Twister
Universal Pictures, BD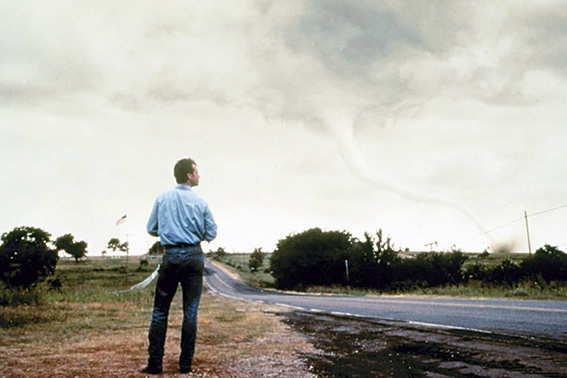 Fresh from the success of 1994's Speed, cinematographer-turned-director Jan De Bont rustled up nearly $500m at the box office in 1996 with this windy disaster movie about rival teams of storm chasers. Co-written by Michael Crichton and produced by Steven Spielberg, it's pure popcorn fodder, with not much to talk about in terms of narrative subtleties – but if you're looking for a film where cars, vans, houses and even cows are tossed through the air, while our heroes (Bill Paxton, Helen Hunt) remain firmly rooted to the ground, then Twister is it. The film's powerful, swirling DTS-HD MA 5.1 soundtrack is the main selling point of its ageing Blu-ray release.
Unstoppable
20th Century Fox, BD
All aboard! Loosely based on a real incident, this criminally underrated 2010 high-concept thriller features Denzel Washington in typically fine form as a veteran railway engineer attempting to stop a runaway train – carrying toxic chemicals – crashing in a populated area. Unstoppable thunders along at pace for its 98-minute running time, and the ruthlessly efficient setup affords director Tony Scott (in his final film) plenty of scope to showcase his kinetic visual style. This style carries over to the super-saturated colour palette and gritty textures of this Blu-ray's fantastic AVC 2.40:1 Full HD encode. Matching the visuals blow for blow is a heavyweight DTS-HD MA 5.1 mix, and Scott also pops up on two commentary tracks – one a solo effort, the other with screenwriter Mark Bomback.
Volcano
Starz, US BD
Molten magma madness fuses with heavy-handed social commentary in this relentlessly stupid, but hugely entertaining flick about a volcano erupting in the middle of Los Angeles. Quite how the filmmakers managed to persuade Tommy Lee Jones to star in this primo trash is anyone's guess, but we're glad they did, as there's nobody better at playing somebody who spends at least 50 per cent of his screen time barking orders at people. While the less silly but far duller fellow 1997 volcano fest Dante's Peak has had a UK Blu-ray release, Volcano remains mysteriously absent. But given how bland the US disc looks, maybe that's no bad thing.

SPONSORED VIDEO

SPONSORED VIDEO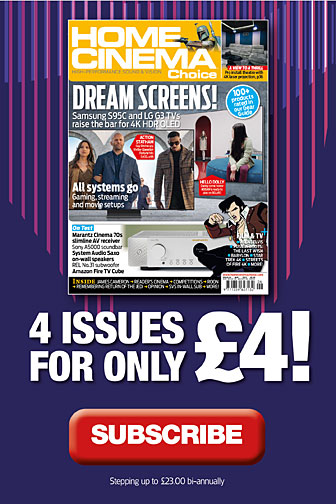 Home Cinema Choice #332

is on sale now, featuring: Samsung's 8K flagship; Anthem AVM 90 processor; B&W 800 Series Diamond; LG smart projector; Hollywood box office bombs; Hitchcock 4K; and more
Want to see your home cinema system featured in the pages of HCC? Click
here
for more info.