EISA 2015-2016 Awards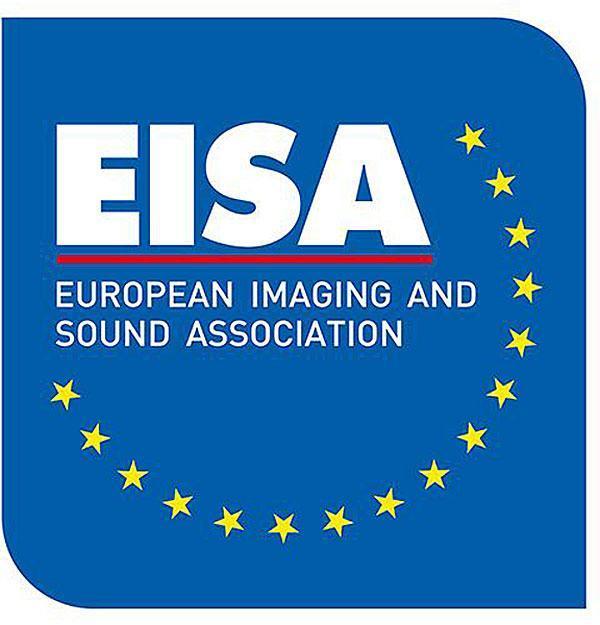 The European Imaging and Sound Association celebrates the year's most desirable AV hardware
EUROPEAN HOME THEATRE PROJECTOR 2015-2016 Epson EH-LS10000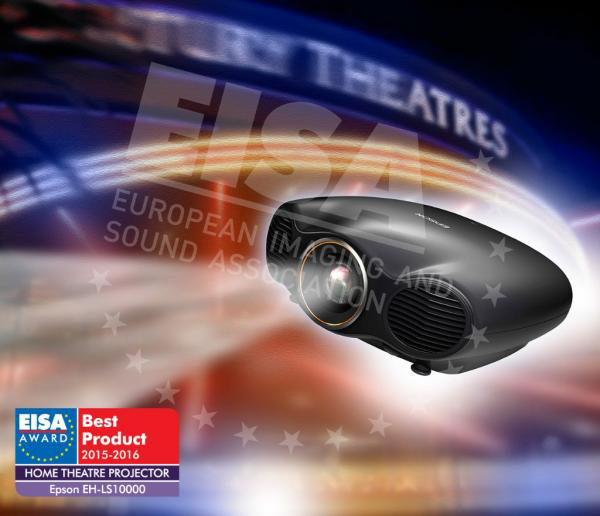 Epson has rewritten the projector rulebook with the EH-LS10000, combining a laser light source with 4K enhancement processing to give movie fans an experience they will love. Opting for a laser over a traditional UHP lamp brings both user benefits – the projector runs at a whisper-quiet 19dB and is rated to last up to 30,000 hours – and performance benefits. This projector mixes an exceptional black level with superb brightness, ensuring big screen images have dynamism and impact even in well-lit rooms. Full HD sources are treated to extra clarity by 4K upscaling, and the HDMI input stage will accept native UHD material up to 60Hz – perfect for Ultra HD Blu-ray. Add in its setup flexibility and curved design and the EH-LS10000 is a force to be reckoned with.
EUROPEAN HOME THEATRE TV 2015-2016
LG 65EG960V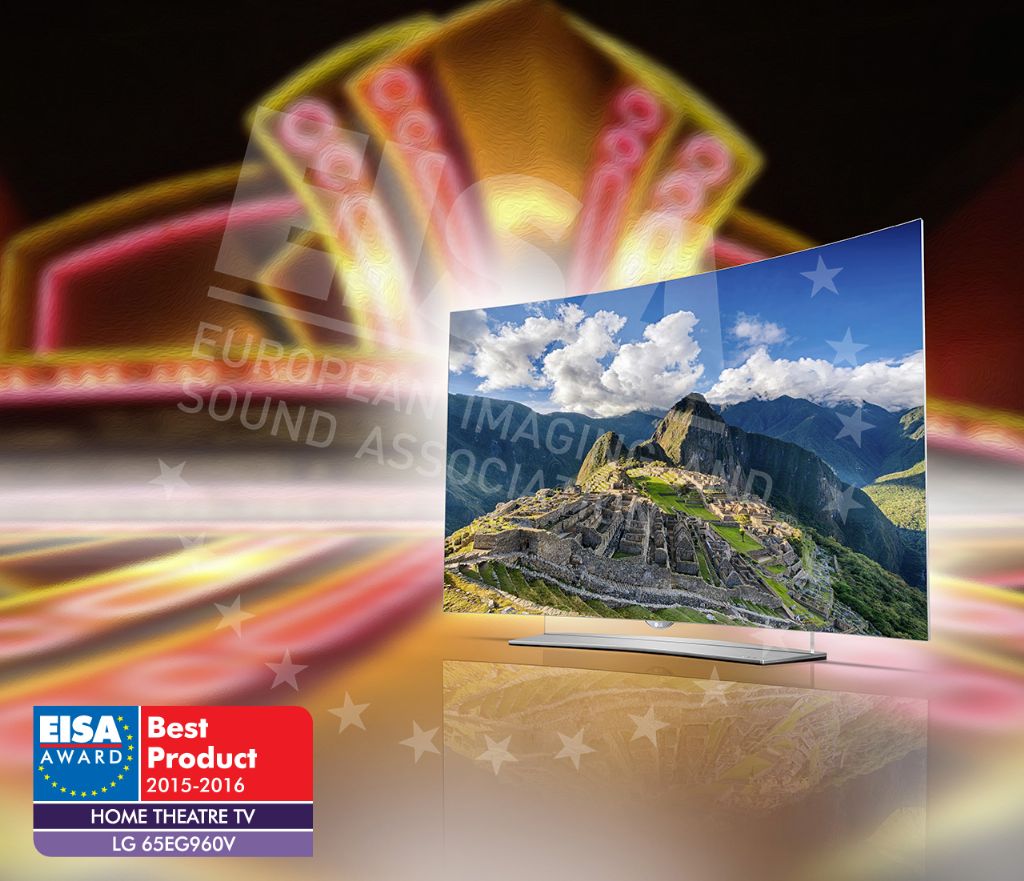 Home theatre means getting the visual and emotional impact of a movie theatre in the comfort of your own home – and LG's 65EG960V OLED TV has the talents to reach this goal. Its large 65in curved screen offers an immersive visual experience, with excellent colour reproduction from wide viewing angles and low reflections when used in a bright environment. And in a darkened cinema environment the TV's WRGB OLED technology really impresses, guaranteeing premium picture quality in terms of contrast, with deep blacks alongside full bright elements. Meanwhile, the 65EG960V's UHD resolution provides excellent clarity, both with HD sources thanks to LG's upscaling technology, and when used in combination with native UHD material. Ultra-thin styling and the superb webOS 2.0 Smart TV system complete the package.
EUROPEAN HIGH END TV 2015-2016
Samsung UE65JS9500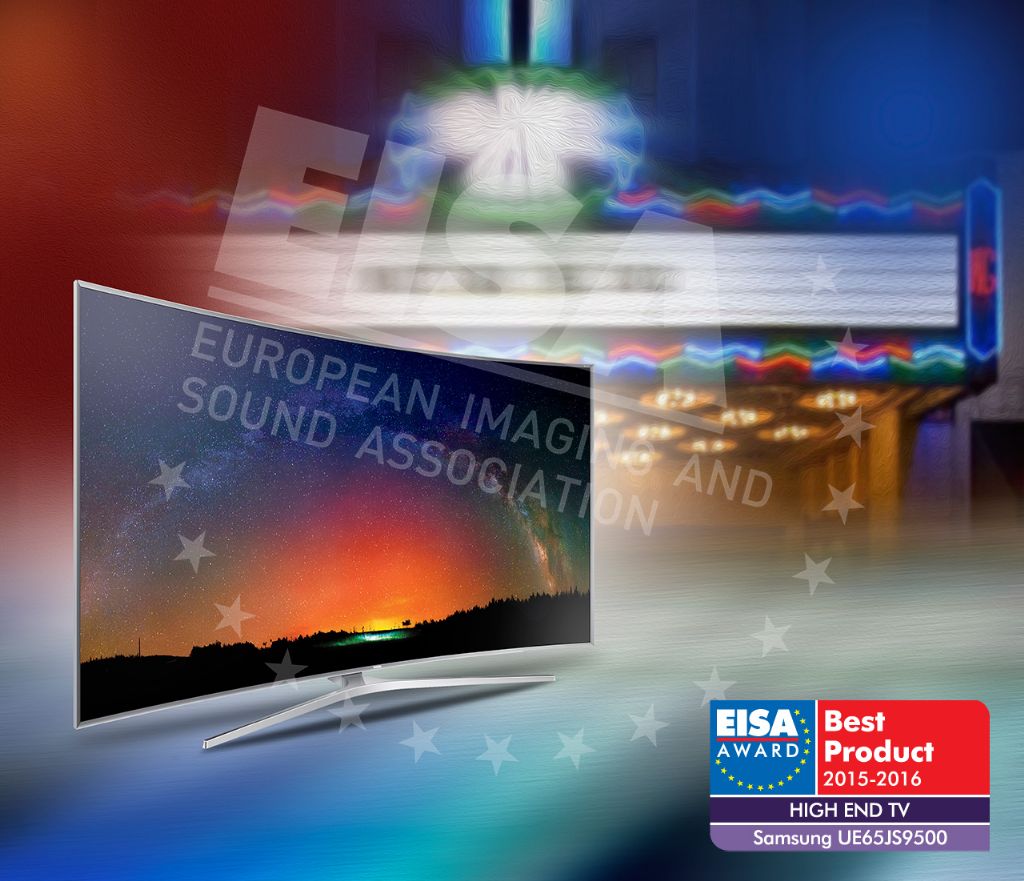 With its maximum peak luminance approaching 1,000 nits and support for HDR (High Dynamic Range) content, Samsung's 2015 flagship sets a new standard in TV technology, delivering images with revolutionary brightness. This headline feature is joined by excellent overall picture quality, scaling of any video source to its 10-bit panel's UHD resolution, and support for the latest high-end video standards including UHD video with HEVC encoding. Furthermore, the Tizen Smart TV system gives slick control over a huge choice of streaming and apps, and as a true high-end device the UE65JS9500 is equipped with twin TV tuners, a built-in camera, gesture control and Samsung's external One Connect box to future-proof against evolving technology.
EUROPEAN SMART TV 2015-2016
LG 65UF950V
Smart TV continues to evolve in the shape of the 65UF950V, an edge-lit Ultra HD TV carrying the second-generation of LG's webOS. For 2015, the usability and speed of this eye-catching, colourful interface has been improved, and with all sources (from external players to online streaming services) treated equally, finding content is easy – webOS 2.0 offers a connected TV experience that favours usability rather than complexity. The 65UF950V also showcases other talents, including wide-ranging media playback (including 4K HEVC content), mirroring of Smart devices, intuitive motion control and PVR functionality. As a Smart TV package, it's worthy of the highest praise.
EUROPEAN DESIGN TV 2015-2016
Sony KD-65X9005C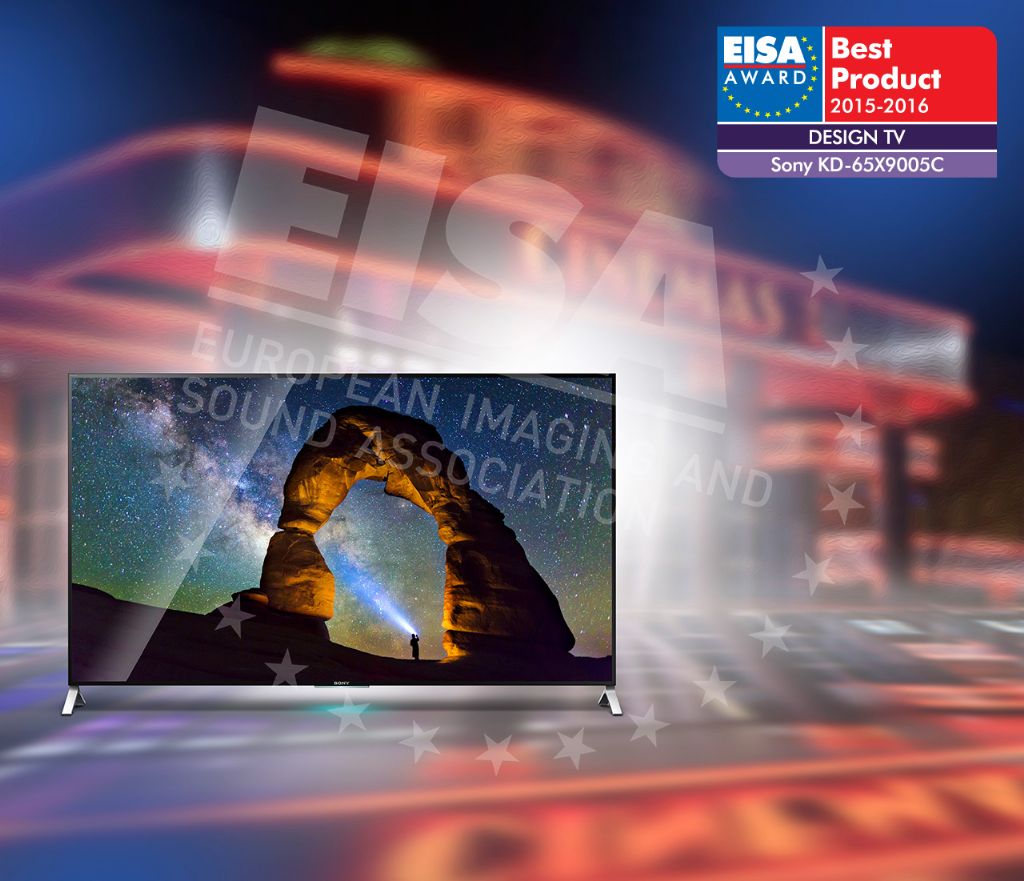 It's not often that a TV makes you think 'Wow' before it's even switched on, but Sony's 65X9005C accomplishes this by virtue of its astonishing styling. This 65in screen brings ultra-slim appeal to your living room, being only 4.9mm at its thinnest part. It comes with an innovative mounting solution that sites the screen flush against a wall thanks to Sony's vertical airflow system, while those installing the 65X9005C on a TV stand can choose from wide or narrow positions for the sleek chrome feet. Design isn't this set's only strong point, however – the 4K Ultra HD screen together with the Sony unique Triluminos Display technology delivers colour‐rich, sharp images that are equally impressive, while Android TV collects all the set's features in to one sophisticated homescreen.
EUROPEAN BEST BUY TV 2015-2016
Philips 55PUS7600
Combining excellent picture quality, a pleasing sound performance and a modern Smart TV OS in an attractive package is quite a feat, especially if the price has to be right. And yet that is exactly what Philips has achieved with the 55PUS7600. This 55in television features efficient Pixel Precise UHD upscaling, excellent motion sharpness thanks to Perfect Natural Motion and HDMI 2.0 connections for your future UHD content. Three-sided Ambilight improves the viewing experience with its content-matched illumination, and Philips' Double Ring driver technology yields impressive bass performance from the screen's slender frame. Android TV, running on a Quad Core processor, opens up a world of entertainment. A well-engineered all-rounder.
EUROPEAN CAMCORDER 2015-2016
Panasonic HC-WX970
Movie-makers looking for a 4K camcorder are rewarded by Panasonic's HC-WX970 – an affordable model that packs welcome features into its compact body, including an innovative twin recording function. In addition to its main Leica Dicomar lens (married to an 18.91MP sensor), the camera provides a secondary swivel lens next to the tilting 3in touch display. This allows simultaneous capture of two different scenes – with one placed in the corner of the main shoot, selfie-style. Achieving high-quality, smooth footage is made easy by the camera's efficient image stabilisation circuit and Level Shot function that automatically counters tilt, and varied recording modes include HDR (High Dynamic Range) for brilliant, impactful pictures.
EUROPEAN BLU-RAY PLAYER 2015-2016
Pioneer BDP-LX88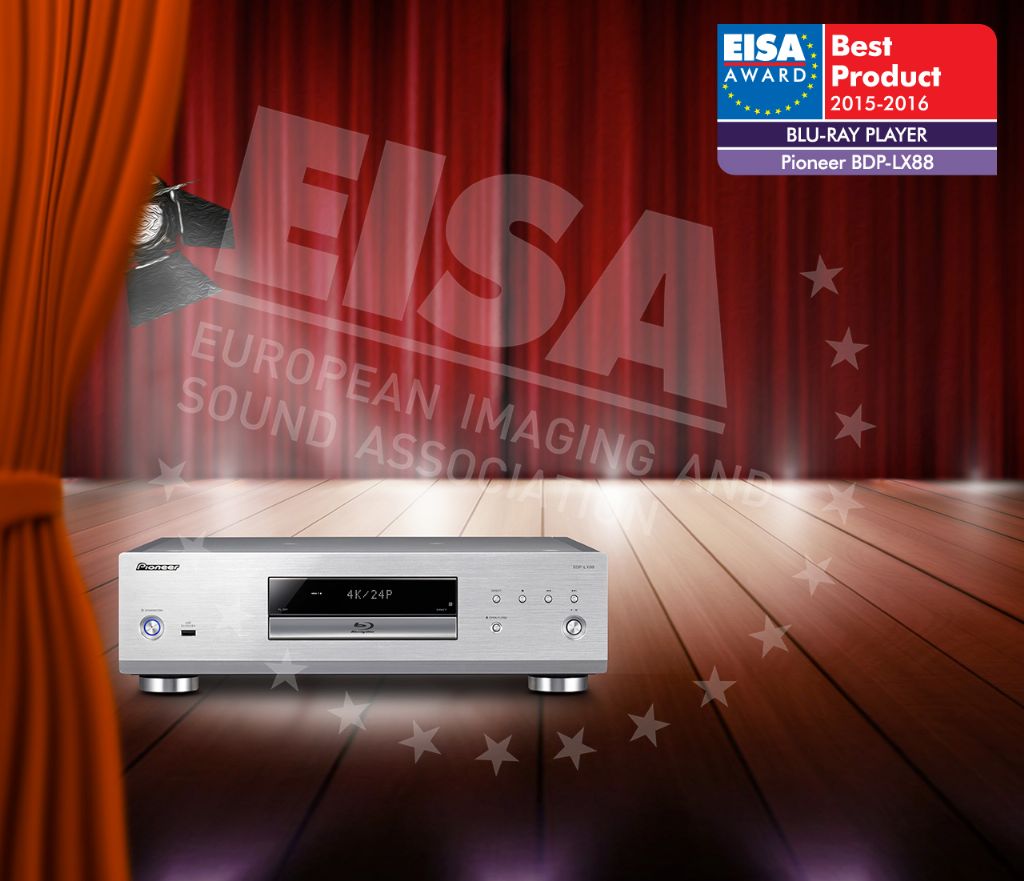 Blessed with gorgeous styling and a heavyweight, reassuring construction, Pioneer's BDP-LX88 looks every inch the premium disc player – and its performance and feature set only add to its appeal. A truly universal design, the BDP-LX88 can spin CD, DVD, Blu-ray, DVD-Audio and Super Audio CD and backs up this multi-functionality with hi-res audio support including FLAC, ALAC and DSD, via a network or from USB. Movie playback benefits from pristine detail delivery courtesy of Pioneer's Precise Pixel Driver processing and a wealth of powerful user adjustments. Music performance, meanwhile, is audiophile-grade, either from the player's analogue outputs (including stereo XLR) or over HDMI. Overall, this flagship spinner is a remarkable achievement fit for any home theatre.
EUROPEAN PHOTO & VIDEO CAMERA 2015-2016
Panasonic LUMIX DMC-G7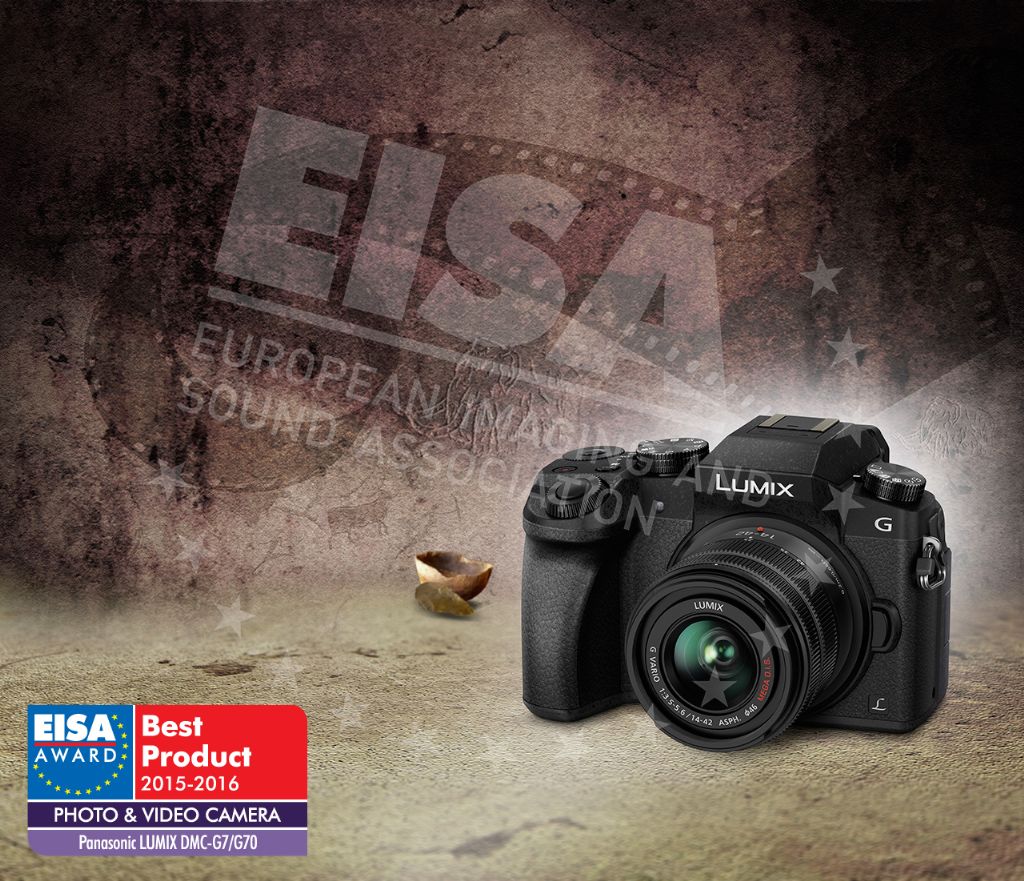 The G7 is a true video + stills hybrid camera that brings internal 4K video recording at a very affordable price. This is backed up by a full range of video features including microphone input and a focus peaking display. Stills photographers are not neglected, with a 16-million-pixel Four Thirds sensor, 2.36-milliondot electronic viewfinder, ISO 100-25600, continuous shooting at 8 fps, and a silent electronic shutter with speeds up to 1/16000 sec. The large grip, twin control dials and fully articulated touchscreen give excellent handling. For amateur filmmakers in particular, the G7 is a game-changer.
EUROPEAN HT STREAMING SOLUTION 2015-2016
Netflix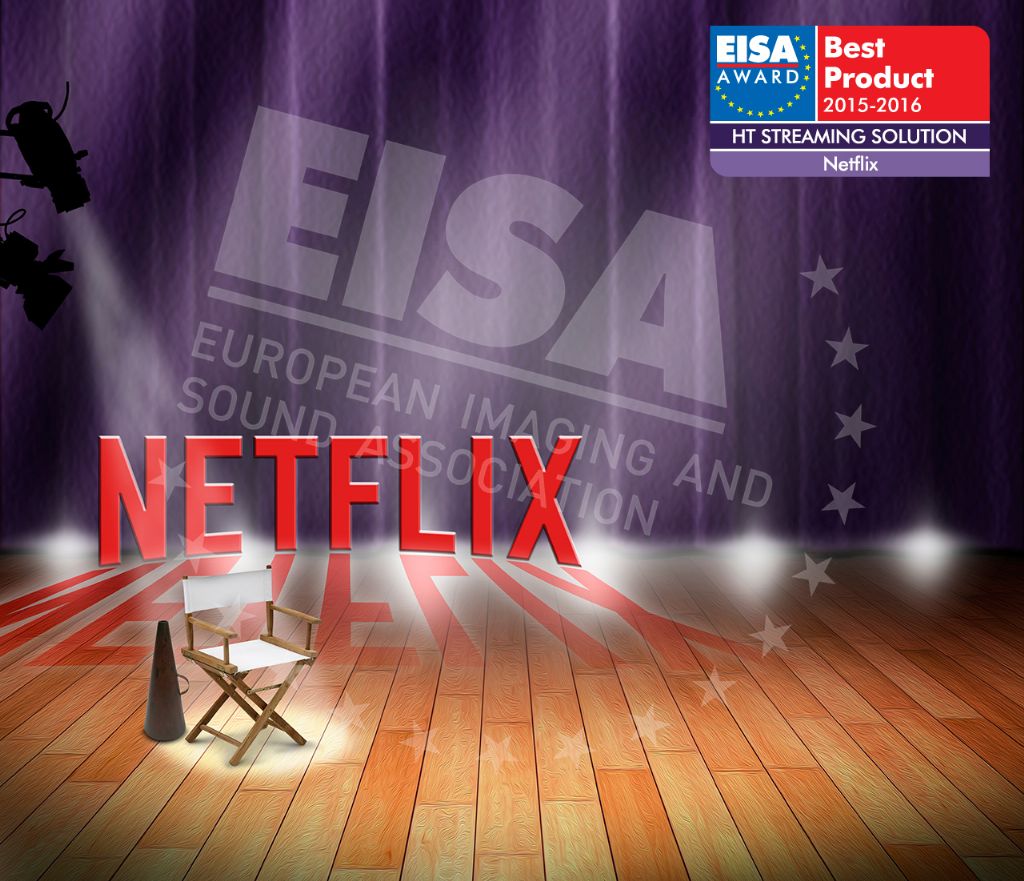 Home theatre used to be only about physical media, but internet streaming giant Netflix now provides an excellent alternative to Blu-ray. Offering a wide range of Hollywood movies and an expanding library of popular TV shows, being a Netflix subscriber (on a flat monthly fee) means you are never short of something to watch, and finding your favourites is helped by well-structured menus and personalized recommendations. Its appeal is not only quantity, though – support for 4K and upcoming HDR content makes Netflix a perfect partner for the latest generation of Ultra HD TVs, with 5.1 audio frequently provided for your speaker system too. And, of course, Netflix will stream to your laptop, smartphone or tablet, delivering movies-on-demand wherever you want.
EUROPEAN HT RECEIVER 2015-2016
Pioneer VSX-930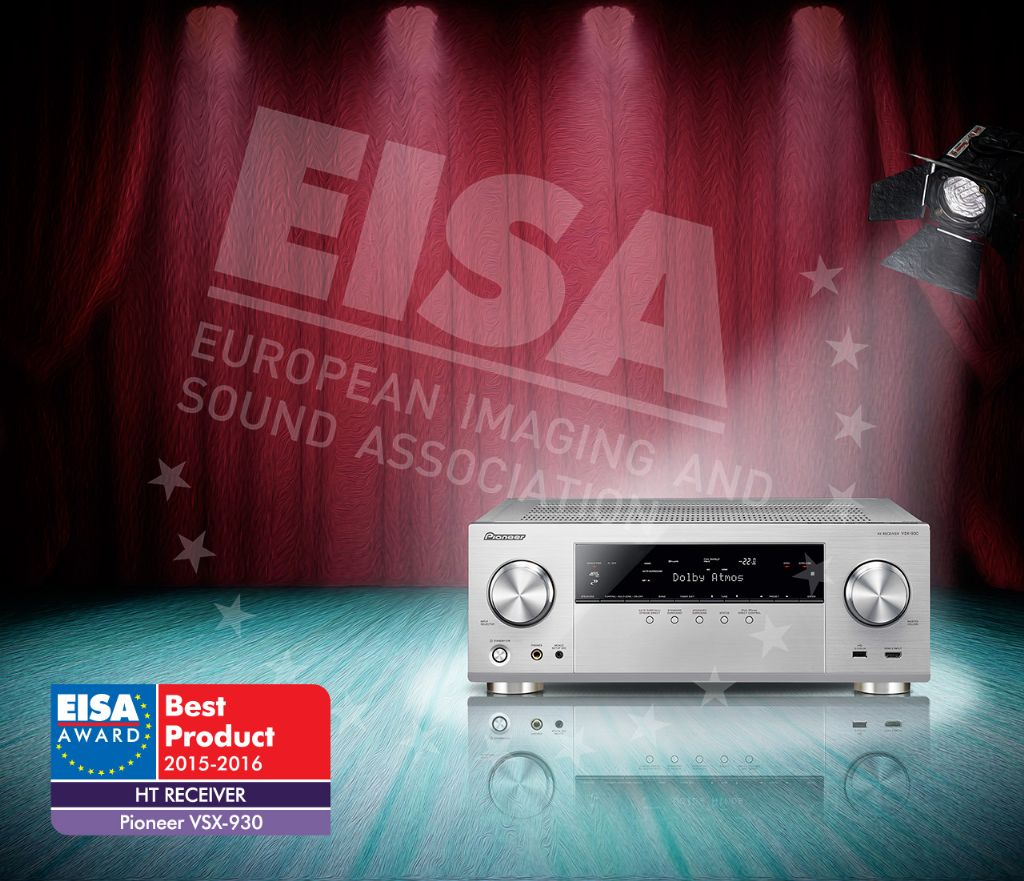 The Pioneer VSX-930 builds upon decades of surround sound expertise, offering precise sonics due to accurate auto-calibration through Pioneer's MCACC Pro with Full Band Phase Control, and an amazing 7.2 and Dolby Atmos experience. It also excels at streaming media, with support offered for Spotify Connect, Bluetooth and hi-res audio including DSD. The excellent iControlAV5 app allows for intuitive control, making the numerous functions of this home theatre receiver accessible to everyone. The seven-input, twin-output HDMI connectivity, meanwhile, offers HDCP 2.2 and 4K support, ideal for use with an Ultra HD display. This is a feature-packed unit at a very attractive price.
EUROPEAN SOUNDBAR 2015-2016
Canton DM 90.3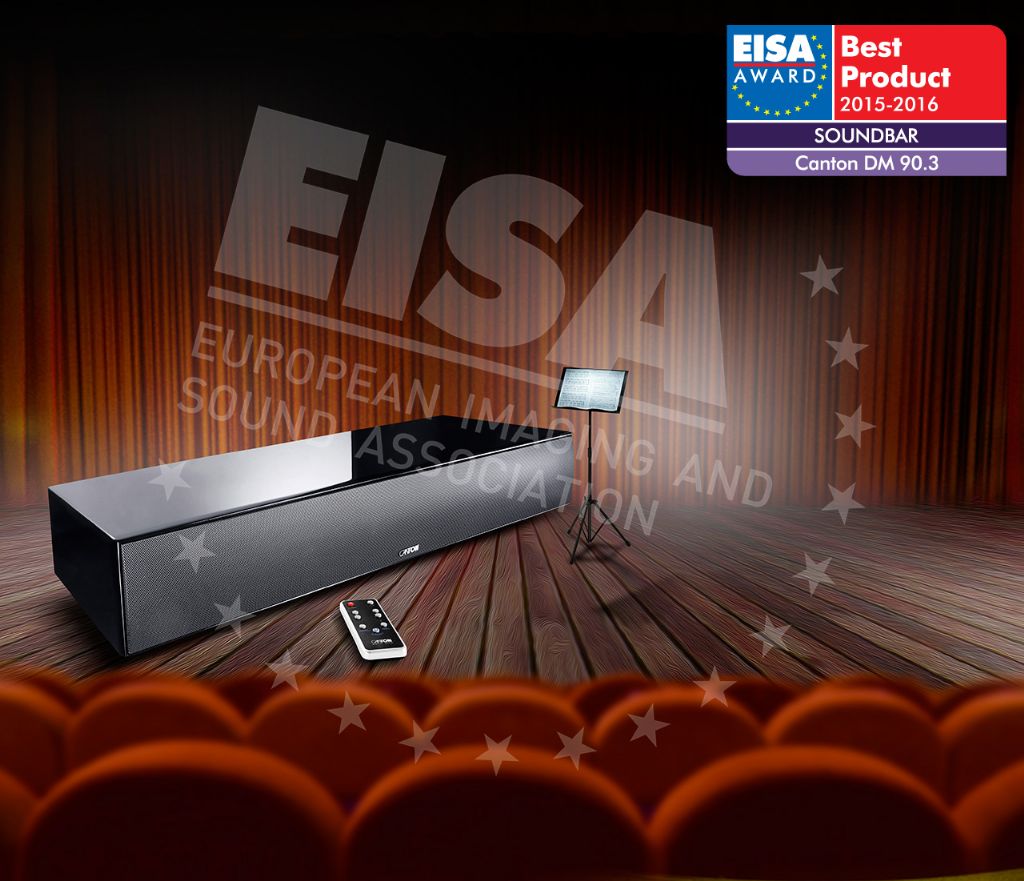 In the increasingly diverse soundbar market, Canton's DM 90.3 stands out due to its premium 2.1-channel performance – this is a benchmark product in its class. A pair of 110mm coaxial drivers offer a smooth midrange and detailed high-frequency delivery, while four 110mm woofers enable a powerful, precise and dynamic low-end, with 300W total power. The well-made, rigid enclosure sports an uncluttered design and will provide a suitable match to largescreen TVs. Furthermore, the DM 90.3 has all the features to act as a home entertainment hub. Its trio of HDMI inputs can handle 3D and 4K video sources, while other analogue and digital connections, plus aptX Bluetooth provide additional flexibility.
EUROPEAN SOUNDBASE 2015-2016
Sony HT-XT3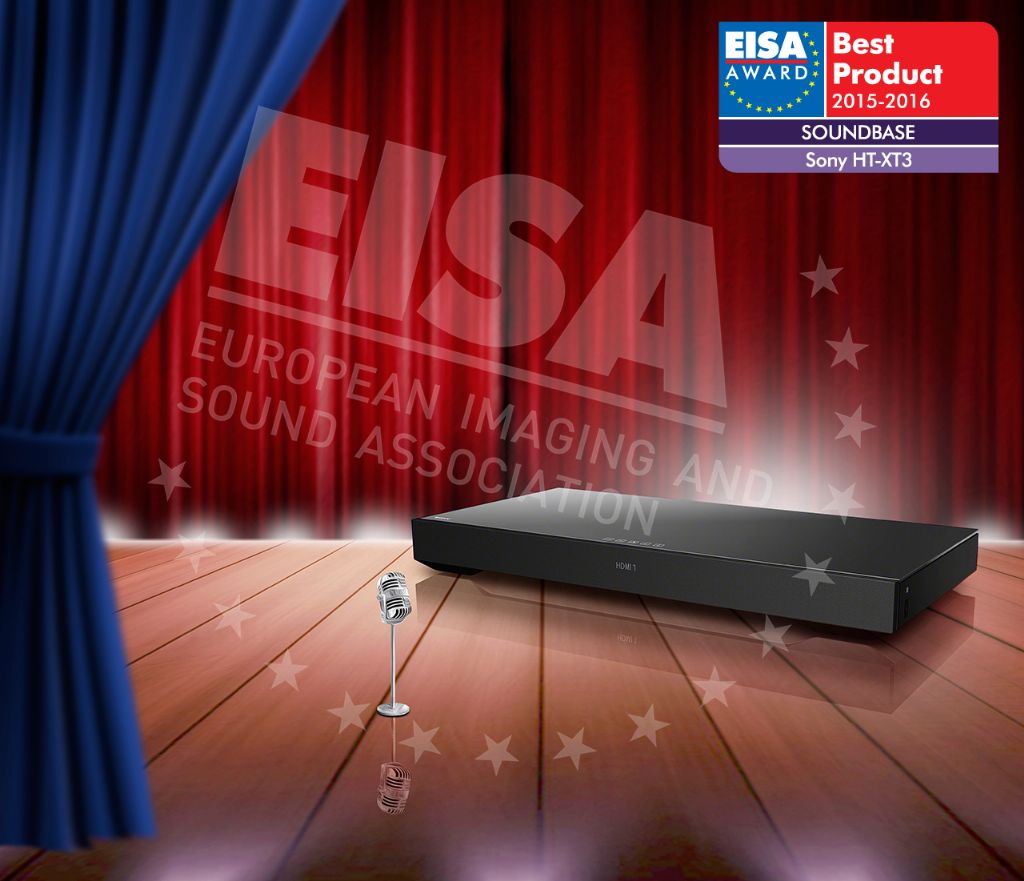 Sony's HT-XT3 soundbase offers stunning audio quality, extensive network features and a slim, stylish cabinet that can accommodate screens up to 65in and 50kg. High-quality performance is provided by coaxial speakers that incorporate fibreglass reinforced cones and a centred dome tweeter, while powerful bass is delivered by two down-firing woofers. Connectivity is superb, including HDMI, Ethernet, Wi-Fi, USB, Bluetooth, NFC and compatibility with Google Cast. Hi-Res audio formats, such as Dolby TrueHD, DTS-HD Master Audio, FLAC, WAV and DSD are supported, and thanks to its networking talents the HT-XT3 can be part of a wider multiroom audio system, controlled by Sony's SongPal app. This is a great-sounding, well-equipped soundbase speaker at an enticing price.
EUROPEAN HT SOLUTION 2015-2016
Philips Fidelio B5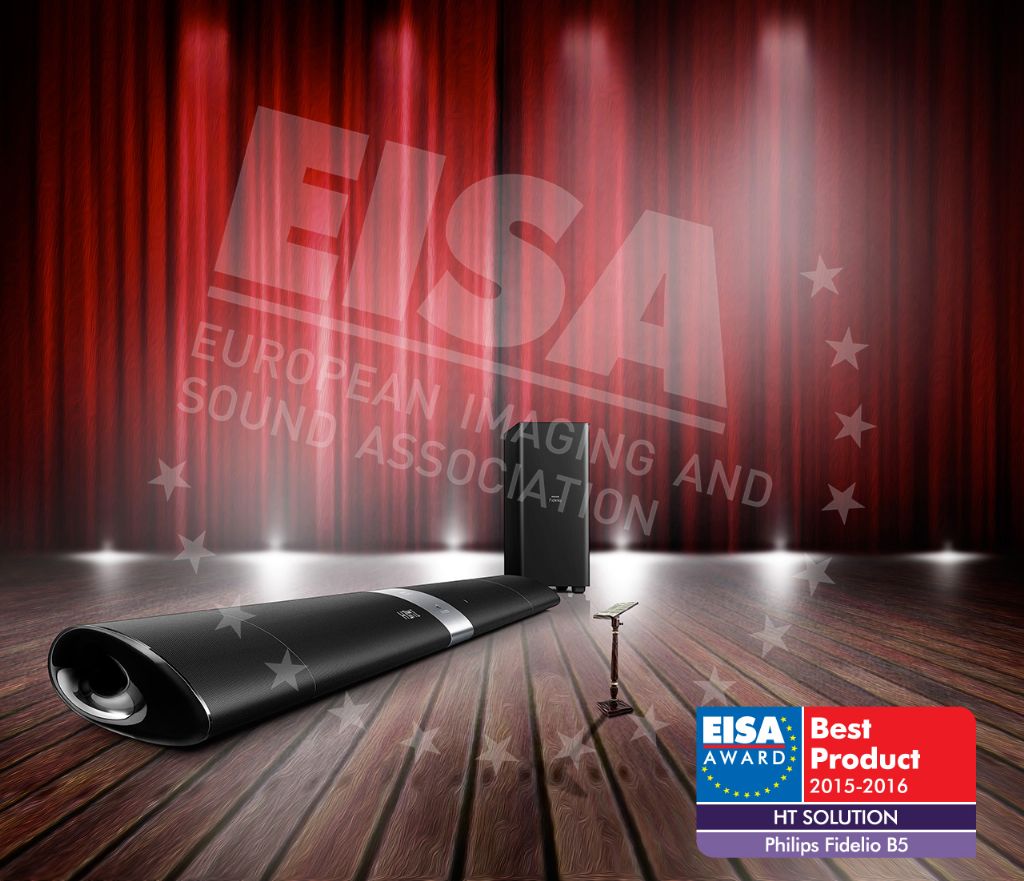 Philips' Fidelio B5 wireless surround sound system is a nifty update of its HTL9100 predecessor, with detachable, self-powered side speakers than can easily switch the sound experience from stereo to multichannel when desired. Now revamped to work as portable Bluetooth models for music streaming flexibility, each side speaker has an internal battery lasting up to 10 hours, charged when connected to the main unit. The Fidelio B5 performs admirably in all modes, with the driver array and wireless subwoofer adding depth and clarity to music, TV and movie mixes. And the curved, 'airfoil' design and wide range of connections make it easy to integrate Philips' innovative speaker system into any living room setup.
EUROPEAN HT SPEAKER SYSTEM 2015-2016
Klipsch Reference Premiere RP-280 Home Theatre System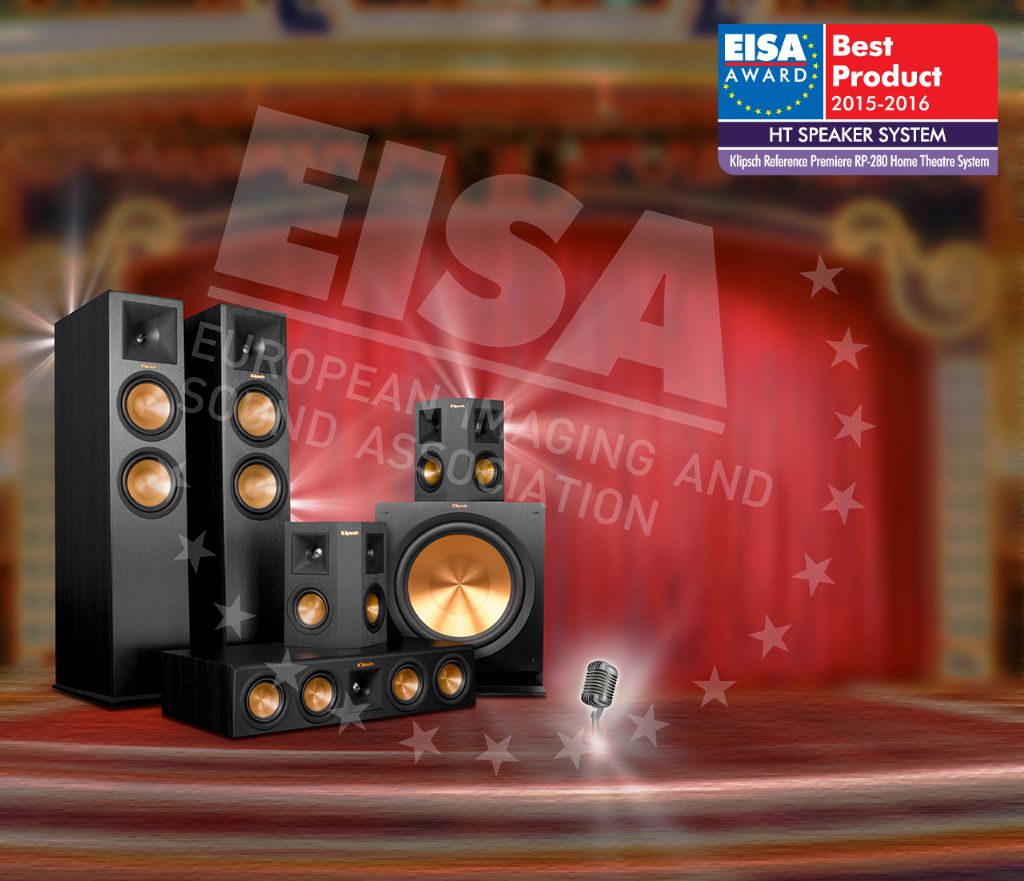 When it comes to exciting home theatre sound, film fans strive for dynamics and thrilling surround effects – attributes offered by the Klipsch Reference Premiere system. Give this 5.1 speaker set a movie soundtrack and the eye-catching Hybrid Tractrix Horn drivers capture every detail, underpinned by punchy, well-integrated bass from the brand's rear-ported Cerametallic woofers. Cinematic immersion is granted by the use of dedicated dipole speakers for the surround channels, and the remarkable 15in woofer delivers effortless power at extremely low frequencies, as well as optional wireless hook-up. Blessed with excellent build quality and an imposing industrial design, Klipsch's flagship multichannel system makes a style statement, too.
EUROPEAN BEST VALUE HT SPEAKER SYSTEM 2015-2016
JBL Arena Cinema 5.1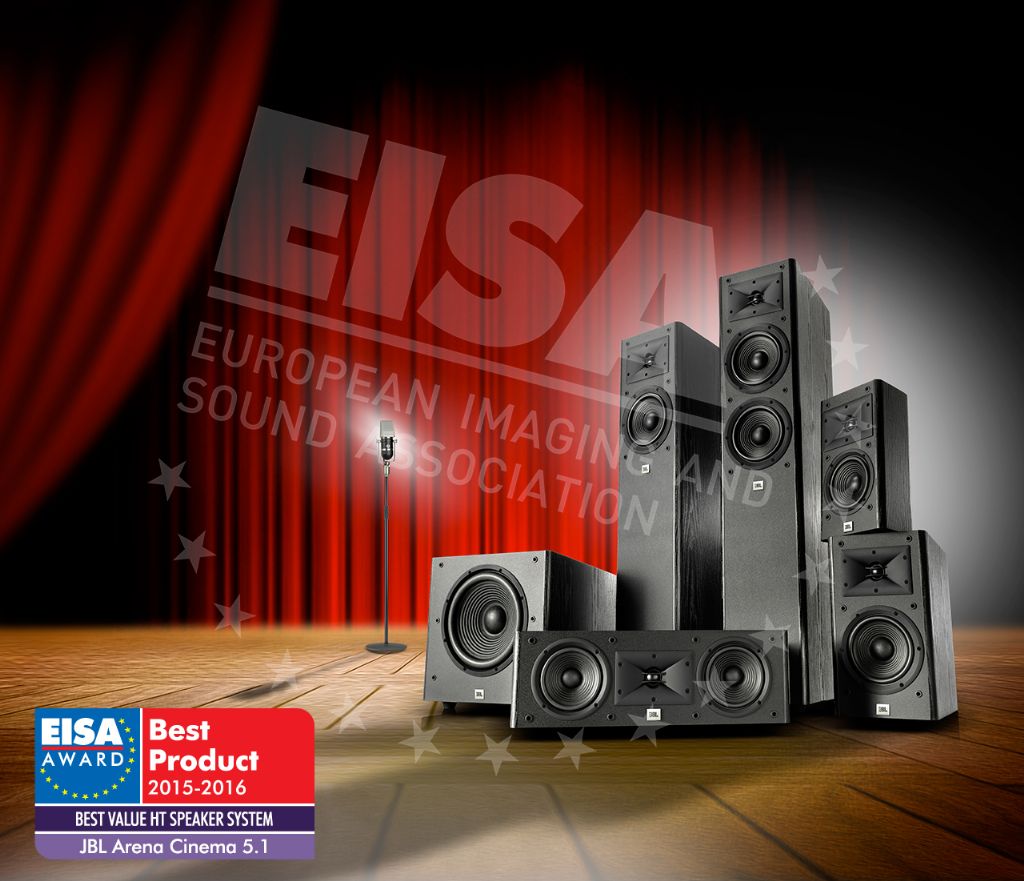 High-quality multichannel systems normally demand plenty of space – and serious money. Yet the JBL Arena line of affordable loudspeakers allows owners of mid-priced AV receivers to build an impressive 5.1 system within a reasonable budget. The Arena 180 floorstanding model is of a size easy to place in any room, and its well-balanced sound (delivered by waveguided tweeters and 7in mid/bass drivers) is joined by the Arena's active SUB100 subwoofer to extend low-frequency impact. A dedicated centre speaker and wall-mountable surrounds complete the series, available in white or black vinyl veneer finishes. Combined, the Arena package brings JBL's famous audio heritage to a wide audience.
EUROPEAN HT SUBWOOFER 2015-2016
ELAC SUB 2070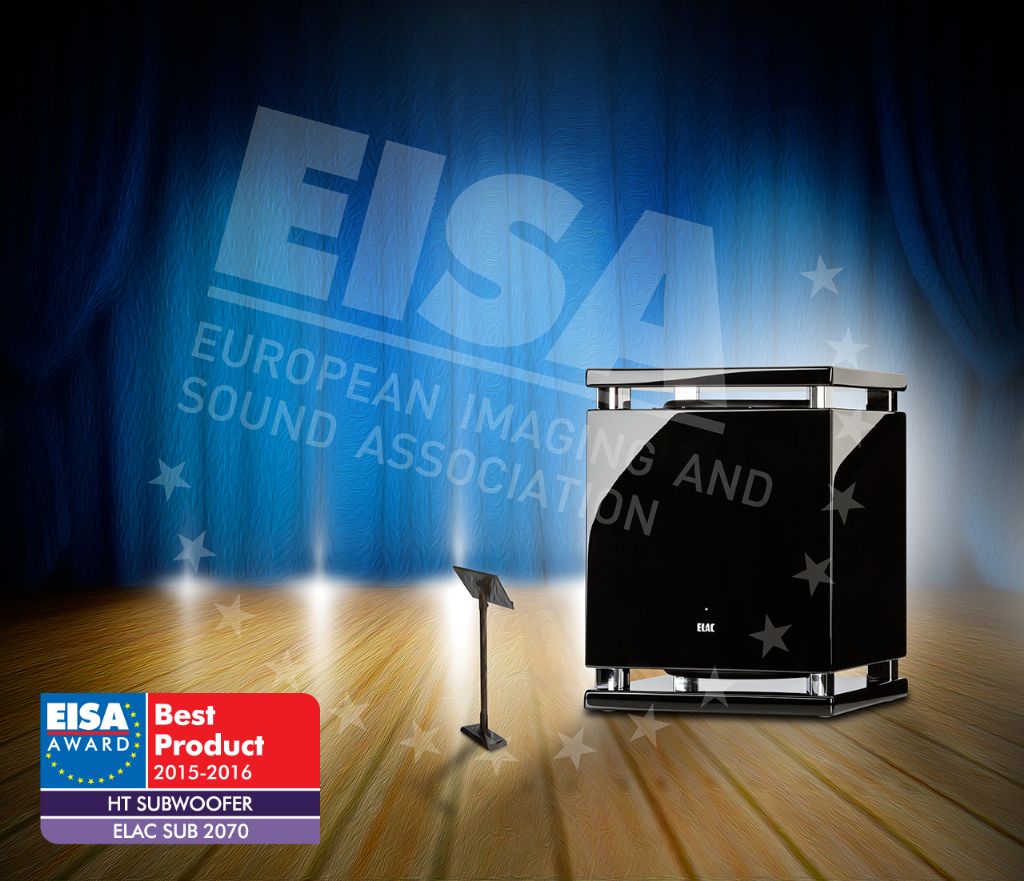 ELAC combines a stylish high-gloss finish, robust construction and state-of-the-art technology within its SUB 2070. Using back-to-back 10in drivers arranged in a push/push configuration to remove unwanted resonances, plus a 600W amplifier, the SUB 2070 is able to power large rooms with effortless dynamics and precision, hitting frequencies down to 20Hz. To help get the best performance possible in your theatre, the subwoofer is fully adjustable via a free app, which includes parametric EQ and automatic acoustic calibration. Hit the Auto EQ button and, by placing your smartphone or tablet close to the woofer and again at your listening position, the SUB 2070 fine-tunes its performance for your environment. Genius!
And the rest of the awards...
Expert Group Hi-Fi
HIFI EXPERT GROUP
EUROPEAN LOUDSPEAKER 2015-2016
Bowers & Wilkins CM6 S2
EUROPEAN HIGH-END AMPLIFIER 2015-2016
Mark Levinson No585
EUROPEAN USB DAC/HEADPHONE AMPLIFIER 2015-2016
OPPO HA-2
EUROPEAN HIGH-END LOUDSPEAKER 2015-2016
Focal Sopra No2

EUROPEAN AMPLIFIER 2015-2016
Hegel H160
EUROPEAN COMPACT HI-FI SYSTEM 2015-2016
Naim Mu-so
EUROPEAN HEADPHONES 2015-2016
Sennheiser MOMENTUM 2
EUROPEAN TURNTABLE 2015-2016
Pro-Ject RPM3 Carbon
EUROPEAN NETWORK MEDIA PLAYER 2015-2016
Marantz NA8005
EUROPEAN MULTIROOM SYSTEM 2015-2016
Denon HEOS
Expert Group Photo
PHOTOGRAPHY EXPERT GROUP
EUROPEAN CONSUMER DSLR CAMERA 2015-2016
Nikon D5500
EUROPEAN PROSUMER DSLR CAMERA 2015-2016
Canon EOS 7D Mark II
EUROPEAN PROFESSIONAL DSLR CAMERA 2015-2016
Canon EOS 5DS/5DS R
EUROPEAN CONSUMER COMPACT SYSTEM CAMERA 2015-2016
Fujifilm X-T10
EUROPEAN PROSUMER COMPACT SYSTEM CAMERA 2015-2016
Olympus OM-D E-M5 II
EUROPEAN PROFESSIONAL COMPACT SYSTEM CAMERA 2015-2016
Sony α7 II
EUROPEAN PREMIUM COMPACT CAMERA 2015-2016
Leica Q
EUROPEAN TRAVEL COMPACT CAMERA 2015-2016
Sony Cyber-shot DSC-HX90/V
EUROPEAN DSLR LENS 2015-2016
SIGMA 24mm F1.4 DG HSM | Art
EUROPEAN PROFESSIONAL DSLR LENS 2015-2016
Canon EF 11-24mm f/4L USM
EUROPEAN DSLR ZOOM LENS 2015-2016
Tamron SP 15-30mm F2.8 Di VC USD
EUROPEAN DSLR TELEPHOTO ZOOM LENS 2015-2016
SIGMA 150-600mm F5-6.3 DG OS HSM | Sports
EUROPEAN COMPACT SYSTEM LENS 2015-2016
Sony FE 90mm F2.8 Macro G OSS
EUROPEAN COMPACT SYSTEM ZOOM LENS 2015-2016
Fujifilm Fujinon XF 16-55mm F2.8 R LM WR
EUROPEAN PROFESSIONAL COMPACT SYSTEM LENS 2015-2016
Olympus M.Zuiko Digital ED 40‑150mm F2.8 PRO
EUROPEAN PHOTO INNOVATION 2015-2016
DxO ONE
COMBINED AWARD WITH MOBILE DEVICES EXPERT GROUP
EUROPEAN SMARTPHONE CAMERA 2015-2016
LG G4
Expert Group Mobile Devices
EUROPEAN ADVANCED SMARTPHONE 2015-2016
Samsung Galaxy S6 edge
EUROPEAN CONSUMER SMARTPHONE 2015-2016
Huawei P8
EUROPEAN MULTIMEDIA SMARTPHONE 2015-2016
Sony Xperia Z3+
EUROPEAN MOBILE HEADPHONES 2015-2016
AKG N60NC
EUROPEAN MOBILE SPEAKER 2015-2016
JBL Xtreme
EUROPEAN TABLET 2015-2016
Lenovo YOGA Tablet 2 Pro
EUROPEAN WEARABLE DEVICE 2015-2016
LG Watch Urbane
COMBINED AWARD WITH PHOTOGRAPHY EXPERT GROUP
EUROPEAN SMARTPHONE CAMERA 2015-2016
LG G4
Expert Group In Car-Electronics
EUROPEAN IN-CAR AMPLIFIER 2015-2016
HELIX P SIX DSP
EUROPEAN IN-CAR SPEAKER SYSTEM 2015-2016
Hertz MLK 1650.3
EUROPEAN IN-CAR SUBWOOFER 2015-2016
Focal Performance Expert P 25 F
EUROPEAN IN-CAR PROCESSOR 2015-2016
HELIX DSP PRO
EUROPEAN IN-CAR PREMIUM UPGRADE 2015-2016
Alpine X701D-A
EUROPEAN IN-CAR SMART UPGRADE 2015-2016
MOSCONI GLADEN PICO 2
EUROPEAN IN-CAR HIGH-END COMPONENT 2015-2016
Ground Zero GZPW Reference 250

SPONSORED VIDEO

SPONSORED VIDEO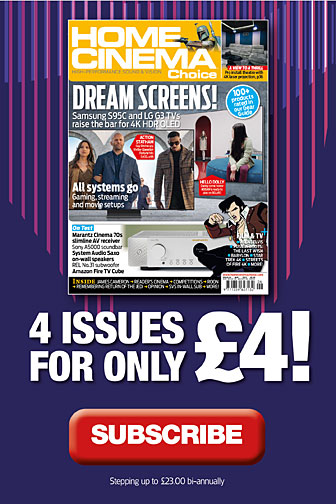 Home Cinema Choice #332

is on sale now, featuring: Samsung's 8K flagship; Anthem AVM 90 processor; B&W 800 Series Diamond; LG smart projector; Hollywood box office bombs; Hitchcock 4K; and more
Want to see your home cinema system featured in the pages of HCC? Click
here
for more info.