EISA 2013-2014 Awards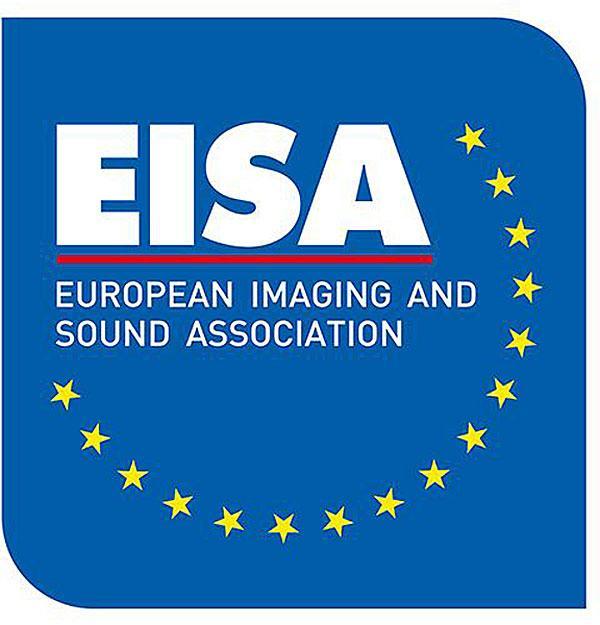 Today, the awards have been announced. We've rounded up those from the Video Panel and the Audio/Home Theatre Panel, covering everything from flatscreen TVs to Blu-ray players, speakers, projectors and 
AV receivers. Chosen after a lengthy judging process throughout the Summer, during which 
the member magazines covene and whittle down a shortlist, these can be considered the cream of 
the consumer electronics crop.
To find out more about EISA, visit www.eisa.eu
Video Panel Awards:
EUROPEAN TV 2013-2014: Sony BRAVIA KDL-55W905A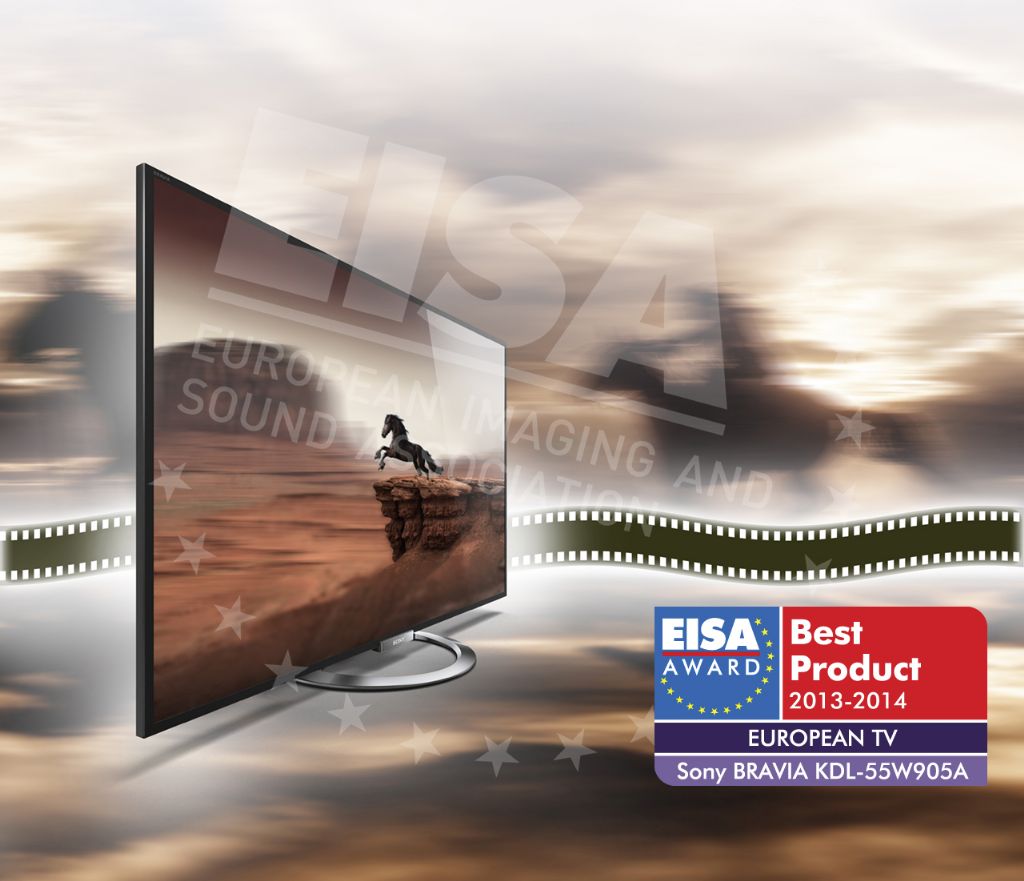 With the KDL-55W905A, Sony has unleashed its new Triluminos LED display and a second generation of its processing engine X-Reality Pro. The result is a faultless picture performance with vibrant, lifelike colours and superb motion clarity that suits sports, movies and games, while the long-duct speaker system delivers excellent audio, too. A new, fast user interface makes the TV easy to operate, as do features like the NFC-enabled remote and TV SideView app. A thin aluminium bezel and eye-catching stand give the KDL-55W905A its distinctive ,Sense of Quartz' look. An excellent choice for the demanding consumer.
EUROPEAN HOME CINEMA TV 2013-2014: Panasonic VIERA TX-P60ZT65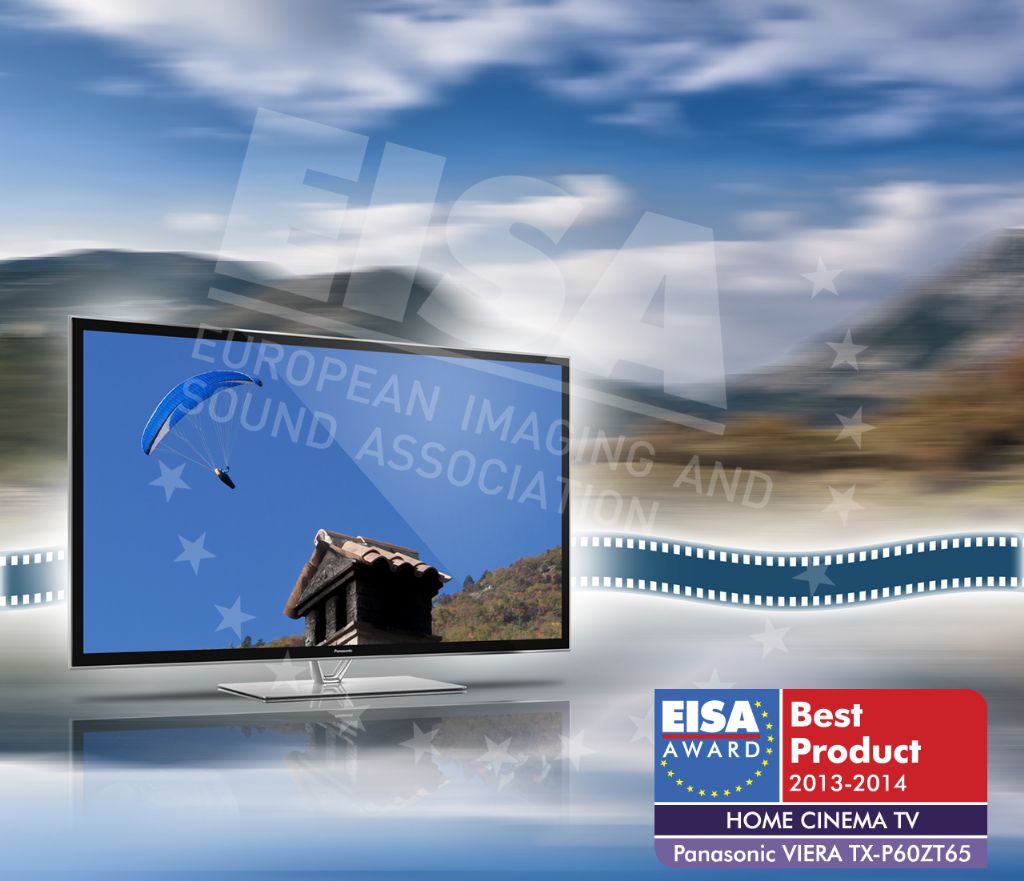 Panasonic's TX-P60ZT65 is the new reference for plasma TVs thanks to its new single-glass Studio Master Panel, which guarantees low reflections and clear, sharp images from any angle. This 60-inch display delivers a truly cinematic experience with superb black levels, outstanding contrast and brightness, and smooth motion handling. Colours, meanwhile, are effortlessly natural, and the TV's professional-level calibration options mean its performance can be fine-tuned to perfection. As well as its peerless picture quality, the TX-P60ZT65 offers a range of Smart TV features, including wireless media streaming and the customizable My Home Screen interface. The premium build quality and the screen's slender design also impress.
EUROPEAN SMART TV 2013-2014: Samsung UE55F8000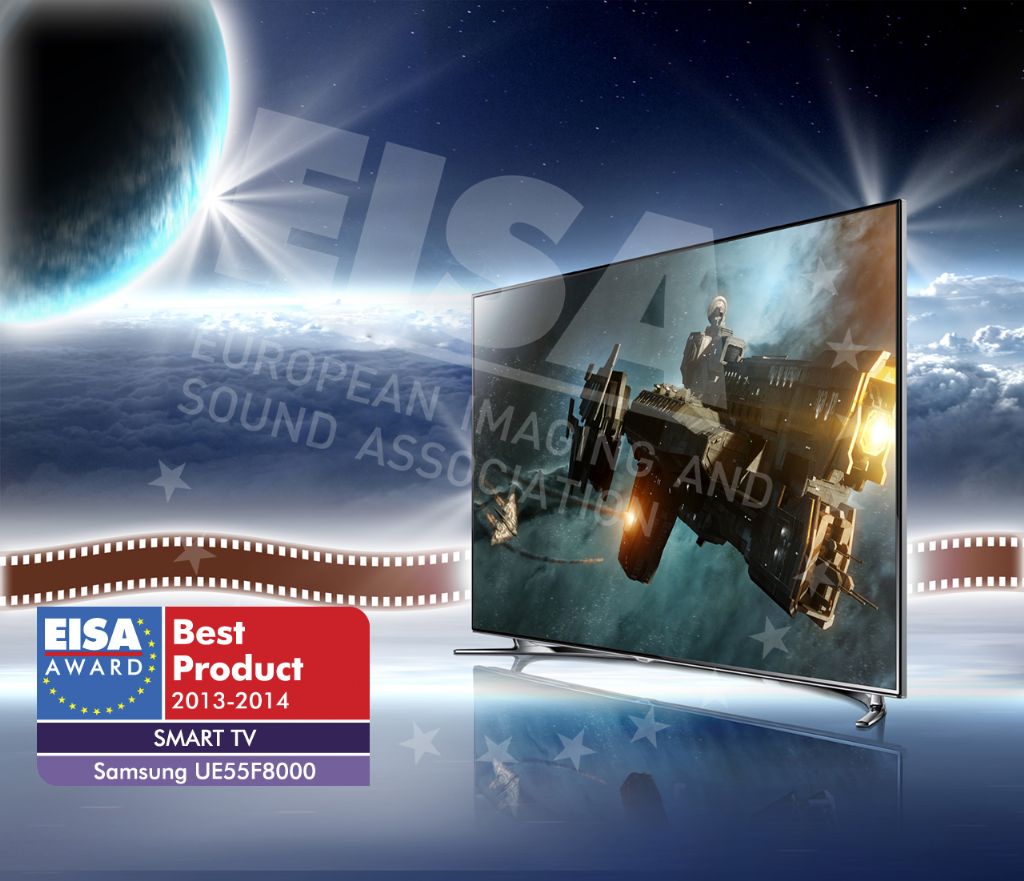 Samsung's UE55F8000 is more than just a TV – it's a versatile home entertainment hub that gives you access to a wide range of media, be it your own or from on-demand services. Controlling the TV is aided by gesture control thanks to the integrated camera, voice recognition via the touchpad remote, and smartphone and tablet compatibility. The well-organized, revamped Smart Hub – driven by quad-core processing – is smooth and fast, making it simple to explore the UE55F8000's many features, including the massive selection of apps or movies and shows suggested by the innovative 'S Recommendation' system. A TV with brains!
EUROPEAN ULTRA HD TV 2013-2014: Philips 65PFL9708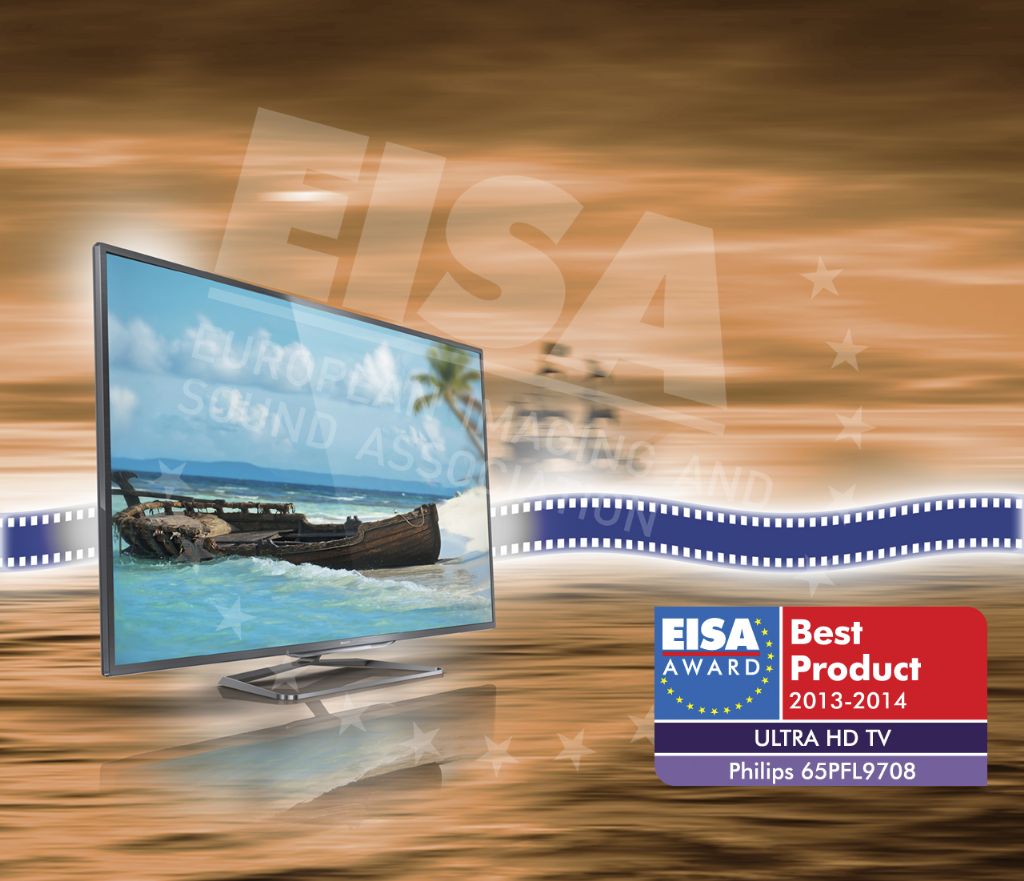 Offering four times the resolution of Full HD, Ultra HD is clearly the future of home entertainment, and the Philips 65PFL9708 is an accomplished and surprisingly affordable debut from the brand. With Ultra HD content it offers astonishing depth and clarity and its upscaling talents improve the quality of Blu-ray, DVD and direct broadcast sources. Passive 3D images on this 65-inch TV also look razor-sharp thanks to the screen's greater resolution. Other picture quality highlights include a robust edge LED system and superb brightness, contrast and motion performance, while Ambilight XL illumination makes the whole experience more immersive.
EUROPEAN DESIGN TV 2013-2014: LG 55EA980W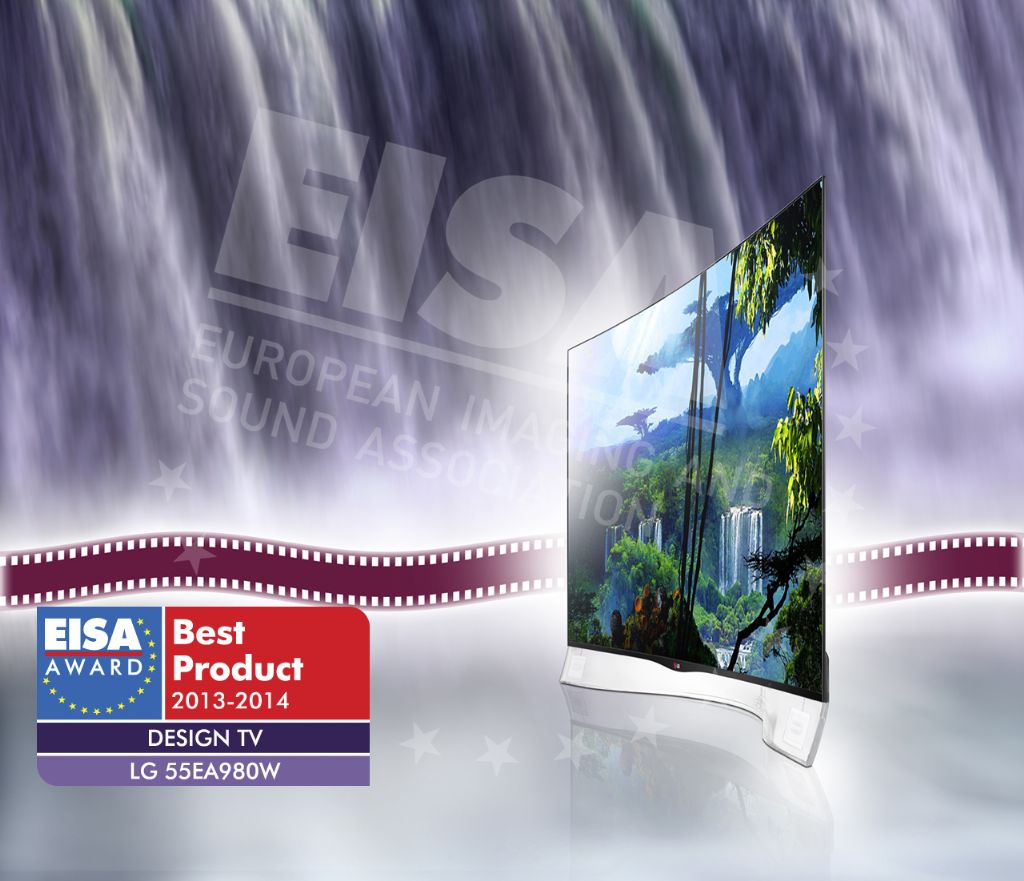 If you want a TV that stands out from the crowd then LG's curved 55EA980W is the one for you. A flatscreen that isn't actually flat, thanks to the use of OLED (Organic Light Emitting Diode) technology, the LG offers a cutting-edge, stylish and super-slim design, with the display seemingly floating on its transparent stand that includes nearly invisible speakers. LG's OLED implementation (which uses an additional white pixel) brings performance benefits too; this TV offers an ultra-high contrast with deep black levels and searing bright whites, an extremely wide viewing angle and vivid colours. 3D and Smart TV features are of course also included, and the curved shape provides a unique viewing experience.
EUROPEAN CAMCORDER 2013-2014: JVC GC-PX100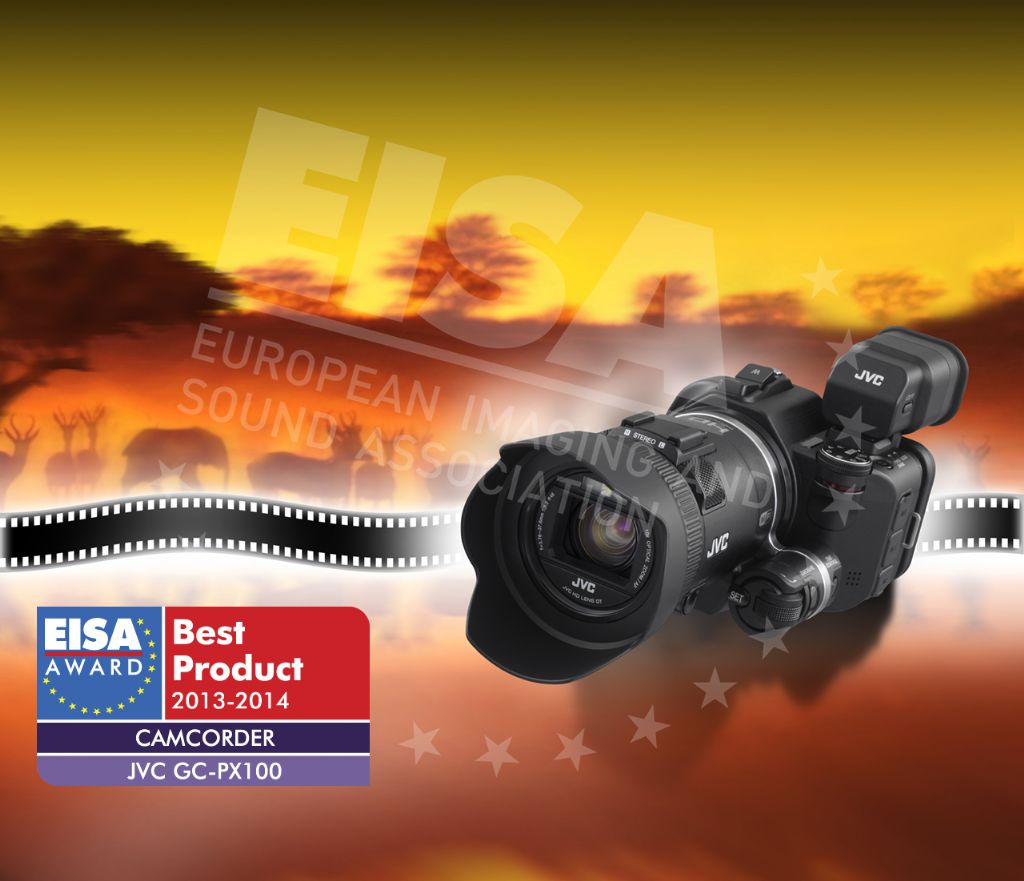 This is an accomplished hybrid design, offering both versatile Full HD camcorder and still image camera in a lightweight, small and easy-to-use design, with a detachable viewfinder, optical image stabilizer and accessory ports among its useful features. The F1.2 lens, combined with a highly efficient CMOS sensor, ensures excellent performance in low-light conditions. High-speed recording up to 500 fps and slow-motion playback makes it ideal for capturing fast-moving action. JVC's innovative CAM Coach App is also a great editing/tagging tool for sports analysis. The GC-PX100's built-in Wi-Fi enables quick sharing of footage and flexible control via tablet or smartphone.
Combined Awards: Video and Audio/HT Panel
EUROPEAN HT UNIVERSAL PLAYER 2013-2014: OPPO BDP-103EU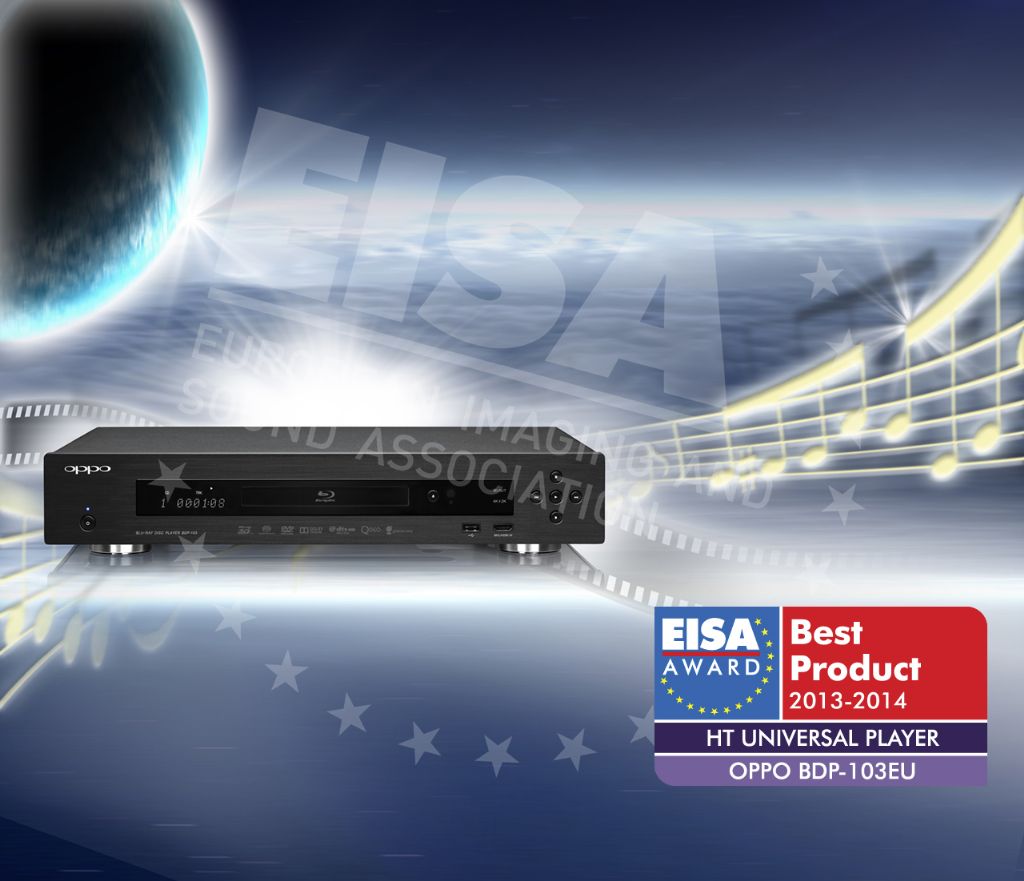 OPPO's BDP-103EU is a state-of-the-art Blu-ray player, matching a luxurious, heavyweight build quality with an astonishing range of features. In addition to two HDMI outputs, external sources can take advantage of the player's high-grade processing via its twin HDMI inputs, while USB, Ethernet and Wi-Fi capability make it easy to play back your own media files. As a universal deck, the OPPO will happily spin Super Audio CDs and DVD-Audio discs as well as Blu-rays – its performance, aided by extensive user adjustments, is sublime. 4K upscaling and HDMI passthrough mean it can be combined with the latest high-end displays at the heart of a home cinema.
EUROPEAN PROJECTOR 2013-2014: JVC DLA-X55R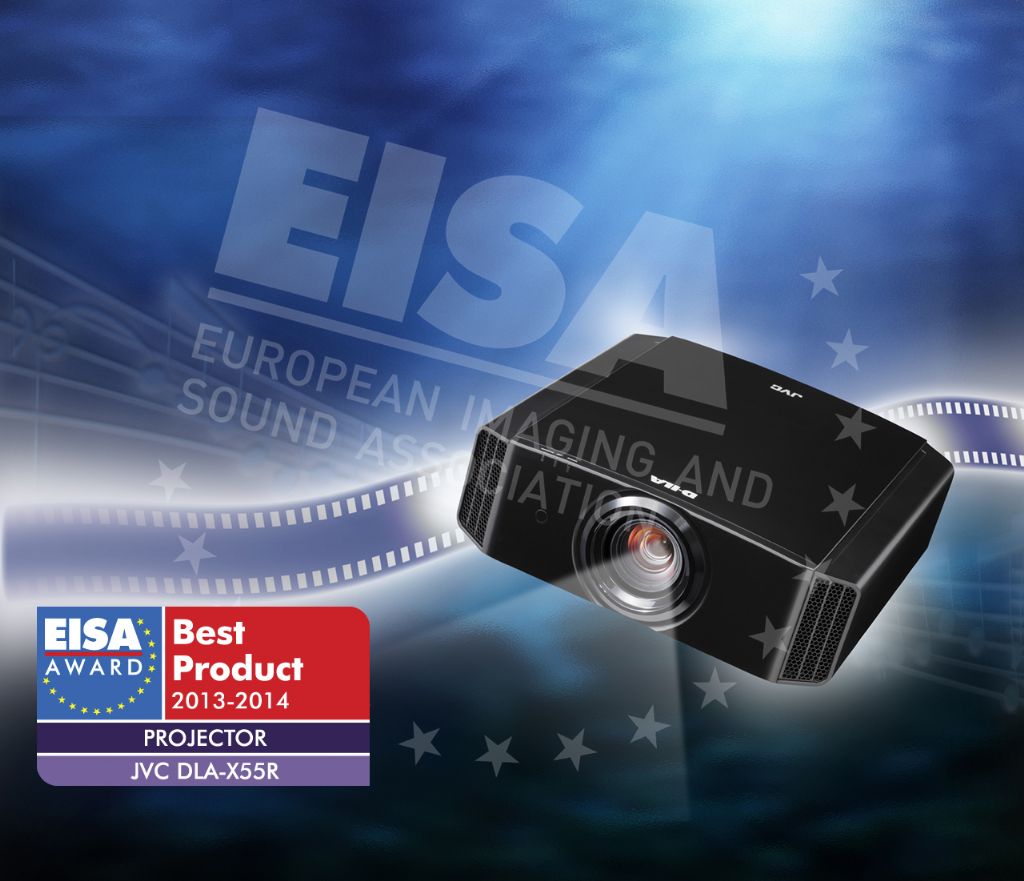 Designed for home theatre enthusiasts, the DLA-X55R offers an unprecedented picture quality for its price point. Light output and native contrast are highly impressive, while the colour reproduction is nuanced and natural. Sharpness is another strength, with JVC's second-generation 'e-Shift2' detail enhancement technology displaying Full HD content with an astonishing level of detail that comes close to an Ultra HD sensation. Installation of the DLA-X55R is helped by its comprehensive setup features, including motorised horizontal and vertical lens shift, a 2x zoom and Lens Memory function, plus extensive calibration options and a range of excellent preset viewing modes
EUROPEAN HT SOLUTION 2013-2014: Loewe Individual 55 Slim Frame/3D Orchestra 5.1 IS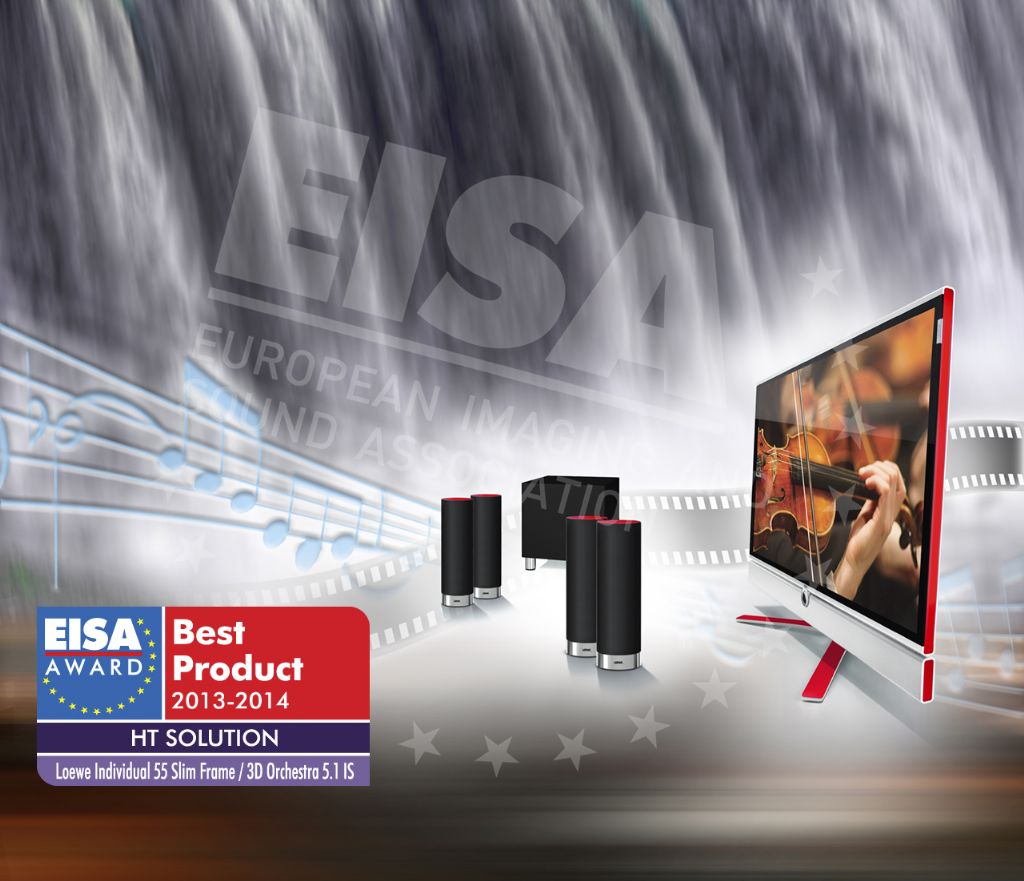 Loewe always strives to provide home entertainment systems that mix premium design and ease of use with a quality audio-visual experience, and this combination is no different. The new Individual 55 Slim Frame TV offers Active 3D playback, an integrated PVR and Smart TV features, plus personalised style options to tailor it for any living room. The 3D Orchestra 5.1 IS, meanwhile, uses an array of wireless speakers with omnidirectional dispersion, ensuring an immersive surround sound performance, with a tight bass delivery from the dedicated 200W subwoofer. With no need for an external processor, as decoding is handled by the Loewe TV, this is an appealing fuss-free solution.
Combined Awards: Video and Photo Panel
EUROPEAN PHOTO-VIDEO CAMERA 2013-2014: Panasonic LUMIX DMC-GH3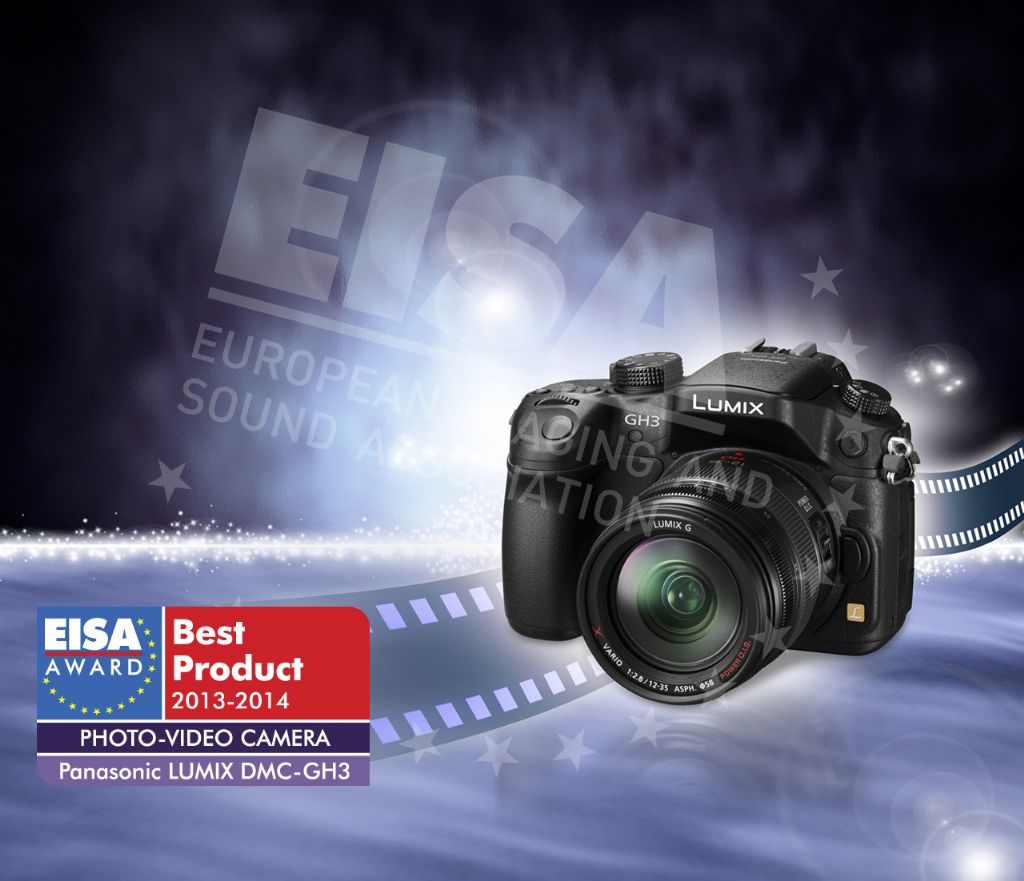 The Panasonic LUMIX DMC-GH3 offers the best video quality of any combined still and movie camera in this price segment – and actually in some higher segments as well. It offers full manual as well as completely automatic video recording, making it ideal for in-the-field shooting as well as more formal situations. It's also a pretty handy stills camera with a full range of controls, making it an impressively flexible package. The Panasonic LUMIX DMC-GH3 is very popular with videographers partly because it is a very lightweight and rugged, weather-resistant camera that's serviced by a great selection of high-quality lenses.
EUROPEAN PHOTO-VIDEO ACCESSORY 2013-2014: Manfrotto MVH500AH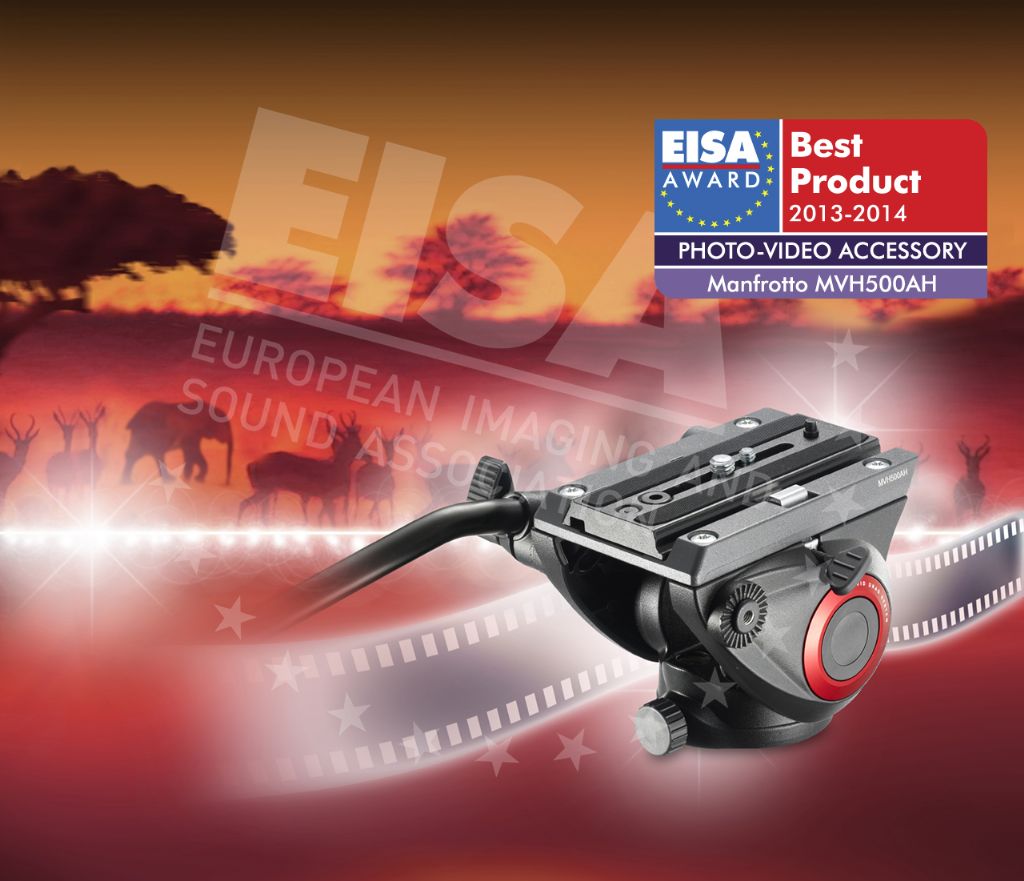 The Manfrotto MVH500AH is a lightweight and compact tripod head with a wide sliding plate that is suitable for use with big DSLR telephoto lenses and professional quality video cameras. It ensures smooth adjustments, fine controls and sharp pictures. As it can be mounted on standard photo tripods the MVH500AH is an ideal accessory for photo enthusiasts who want to start exploring the video functions of their cameras. The head achieves its smooth motion using professional fluid cartridges on both pan and tilt axes, and a locking system makes it quick and simple to lift the camera out of the head. The MVH500AH is able to support equipment of up to 5kg and an Easy Link 3/8" connector also allows an external monitor or other accessories to be fitted directly to the head.
EUROPEAN ACTION CAM 2013-2014: GoPro HERO3 Black Edition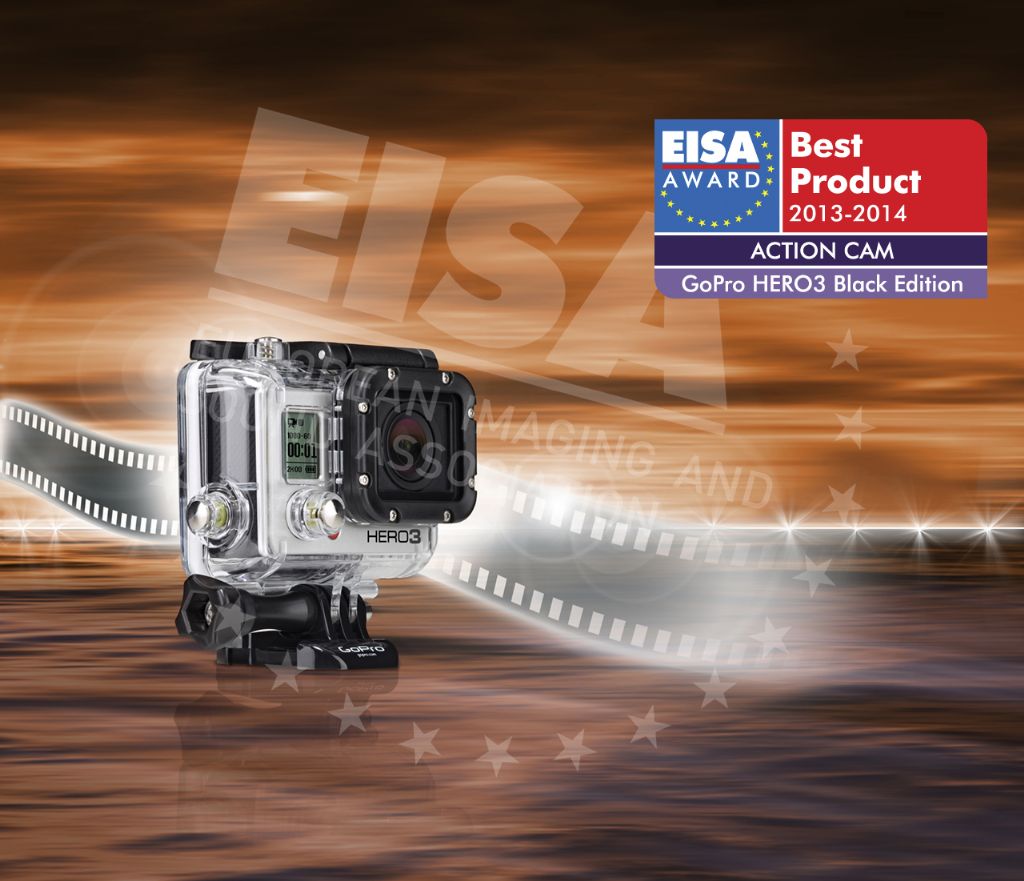 The GoPro HERO3 Black Edition is the most sophisticated action cam around. Robust, lightweight and compact, it's an ideal partner for outdoor enthusiasts, from surfers and cyclists to deep-sea divers. Acting as both a camcorder and a stills camera, the GoPro gives users total flexibility over what they shoot – modes include slow-motion, full HD and low-frame-rate 4K/Ultra HD. Accessories in the Black Edition set include a Wi-Fi remote, waterproof housing and adhesive mounts and pivots, so it can be used in many different environments. Pairing with smartphones and tablets lets you monitor and control what you're filming. Essentially, whatever you want to do, this smallscale cam can do it…
Audio/HT Panel awards
EUROPEAN LOUDSPEAKER 2013-2014: Sonus faber Venere 2.5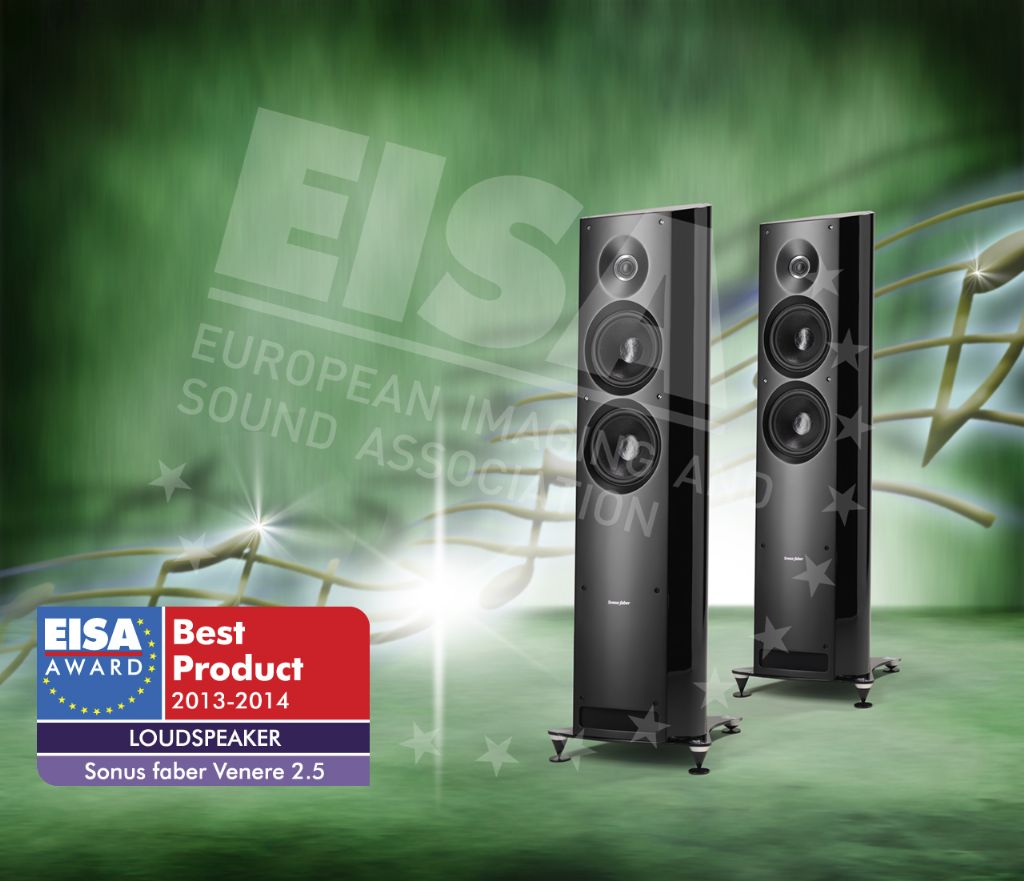 Inspired by its high-end Aida loudspeaker, the Venere 2.5 is the more affordable of two floorstanding models in Sonus faber's new range. The sweeping aesthetic of the Venere 2.5 with its tilted apex topped in glass and double curve of its cabinet walls combines beauty with great strength, controlling any unwanted vibrations from its two bass/mid units. Treble is handled by a 29mm fabric-dome tweeter, helping to deliver music that's vivid and colourful but also refined and undemanding over long listening sessions. The Venere 2.5 is available in stunning piano black or white finishes in addition to polished wood veneers. This is a loudspeaker that succeeds in pleasing both the eye and the ear.
EUROPEAN STEREO SYSTEM 2013-2014: Pioneer PD-50/A-70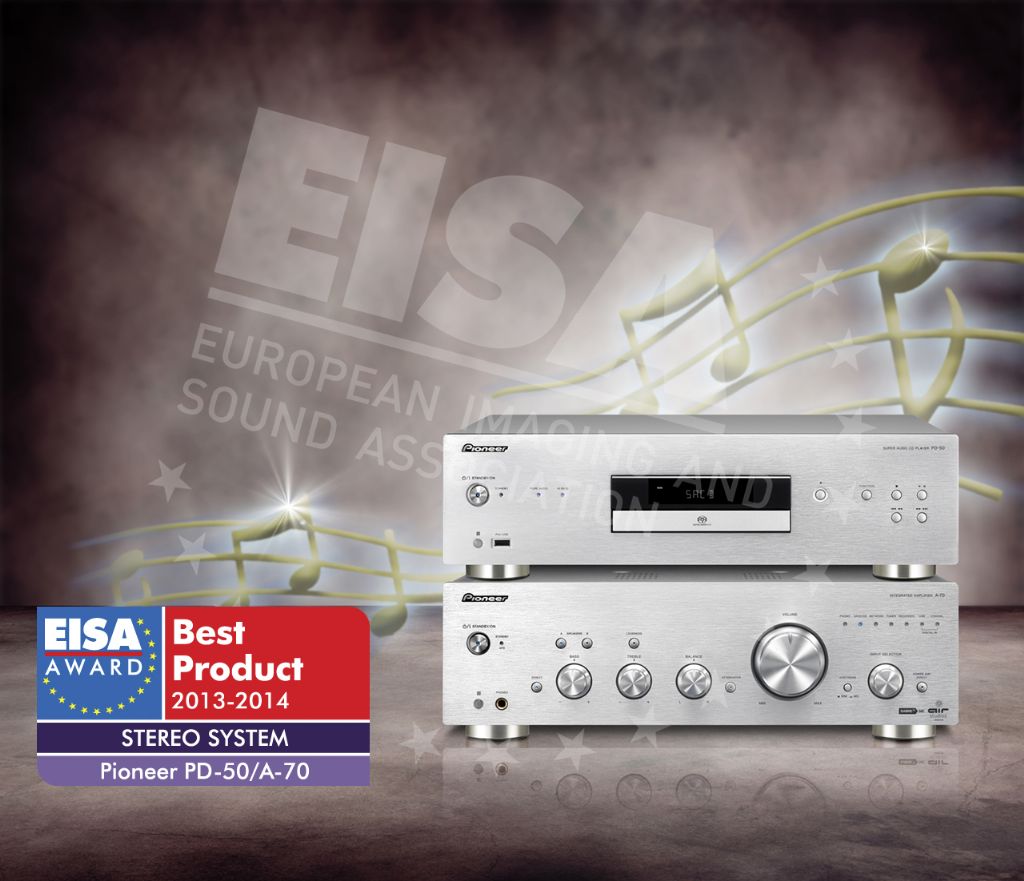 Stereo separates are not only becoming more popular again, they are also becoming much more flexible and Pioneer's PD-50 disc player and partnering A-70 amplifier show us how. The PD-50 spins CD and audiophile SACD discs while also including a front-mounted USB port for playing music off a memory stick. Around the back, there are digital inputs to boost the performance of external digital devices. Meanwhile, the A-70 not only boasts a full 90W power output but its Class D amplification ensures this is achieved as efficiently as possible with a robust and rhythmic sound. The fact that Pioneer's A-70 also includes conventional digital and asynchronous USB audio connections confirms its status as an impressive hi-fi hub.
EUROPEAN DIGITAL AUDIO PLAYER 2013-2014: Marantz NA-11S1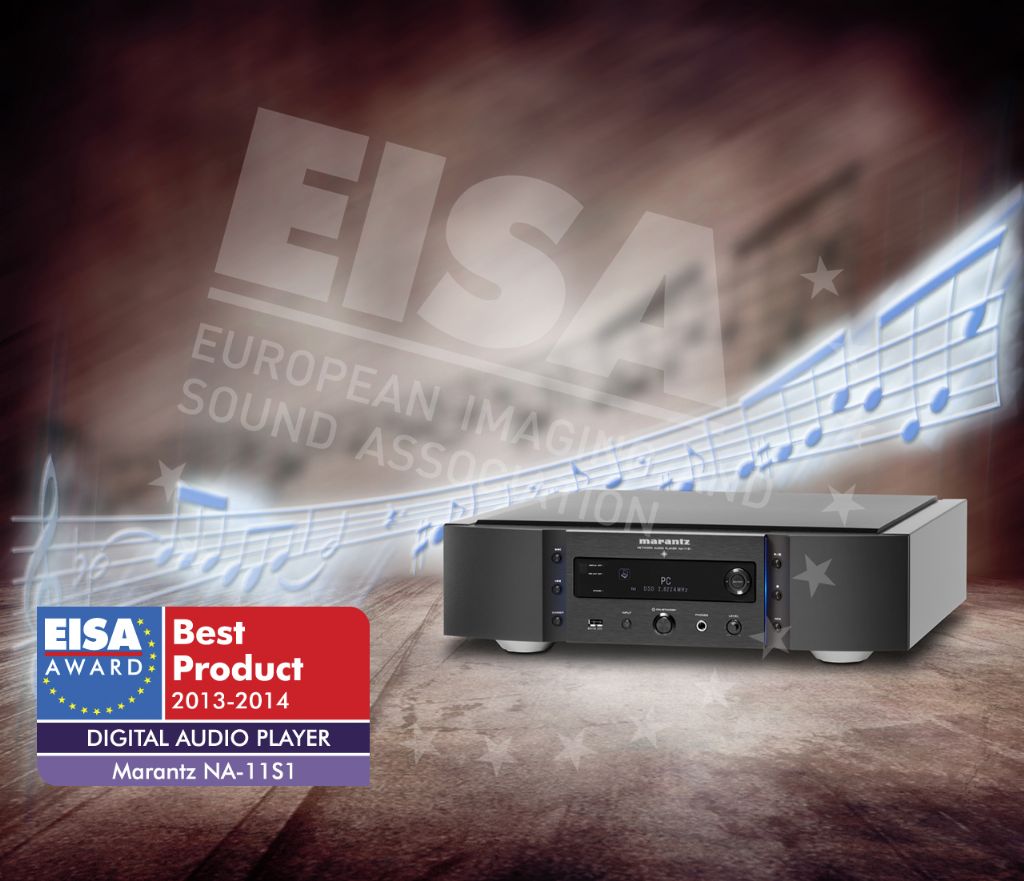 If networked audio systems have typically been designed for convenience rather than ultimate sound quality then this new digital audio player from Marantz marks a turning point in the evolution of home hi-fi. In addition to offering USB Type A and B sockets – for iDevices, memory sticks and connection to a PC or Mac – the NA-11S1 includes an Ethernet port for access to a NAS drive or to become part of your wired home network. The new DSD-over-USB protocol is also supported. Naturally, AirPlay and DLNA connectivity is included, so you can wirelessly stream music from your computer or mobile device. The player is immaculately finished while its subtle, smooth and intricately detailed sound is always musical, setting an enviable standard. Without doubt, the NA-11S1 is a supreme streamer.
EUROPEAN WIRELESS HI-FI HEADPHONE 2013-2014: AKG K935
If you want to enjoy the sound of your hi-fi system privately, but without being tethered to a headphone socket, then AKG's K935 wireless 'phone is the perfect solution. The base unit, which can be wall-mounted, includes hidden magnets that hold the headphone in place while they charge, allowing for up to eight hours of remote listening enjoyment over a high quality 2.4GHz wireless connection. RCA and 3.5mm analogue inputs are fitted along with a sensitivity switch to accommodate a wide variety of music sources. Not only does the K935 develop a very detailed, spacious and sympathetic sound, but its soft and compliant velvet ear pads and light weight ensure the headphone is equally comfortable to wear.
EUROPEAN HIGH-END AUDIO 2013-2014: T+A MP 3000 HV/PA 3000 HV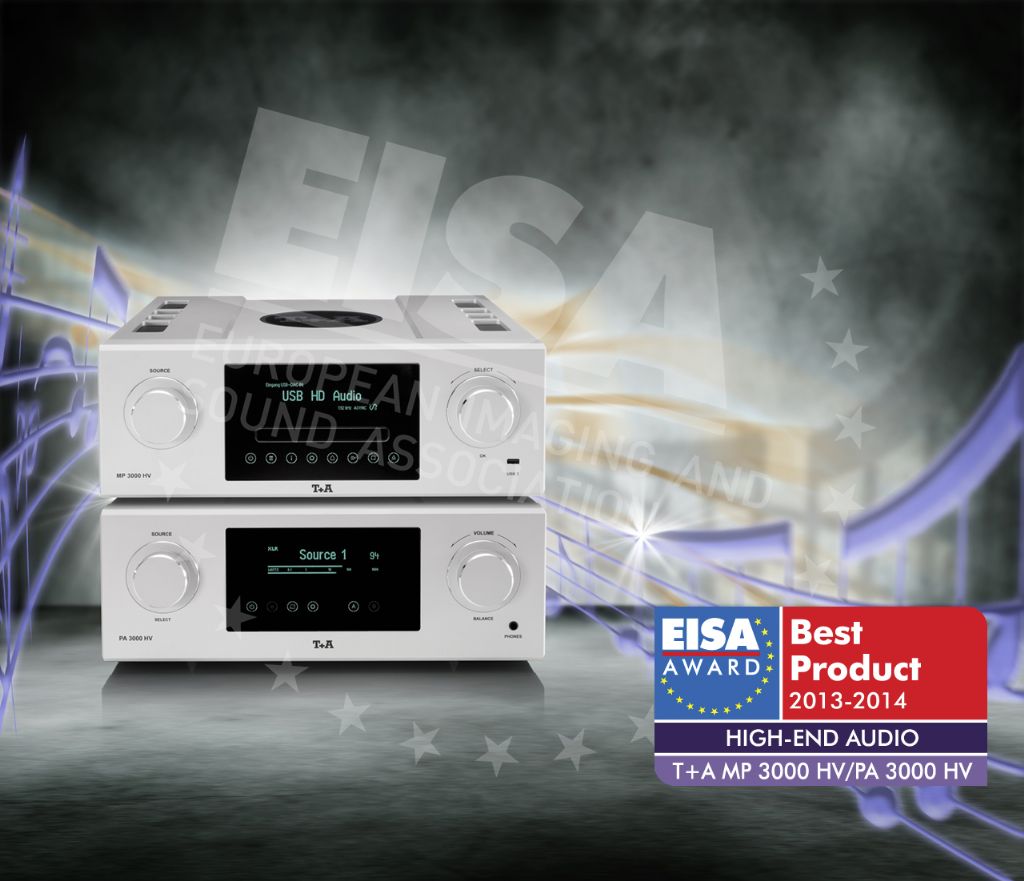 EISA's High-End Audio award can only be earned by products that combine the very best in hi-fi engineering with superlative sound quality and this year, T+A's astonishing HV (High Voltage) series is the stand-out winner. Built into massive, but immaculately finished aluminium chassis, the pair consists of the MP 3000 HV digital media player and PA 3000 HV integrated amplifier. The player has a high-end DAC at its core, includes a plethora of digital inputs, a built-in CD drive, UPnP network client for computer-sourced music streaming, internet radio functionality and an FM tuner for good measure. The partnering amplifier is rated at a substantial 300W but is no less sophisticated as the entire system can be controlled via T+A's splendid two-way FD100 handset, complete with display. The HV series is the embodiment of high-end style and substance!
EUROPEAN USB DAC 2013-2014: Meridian Explorer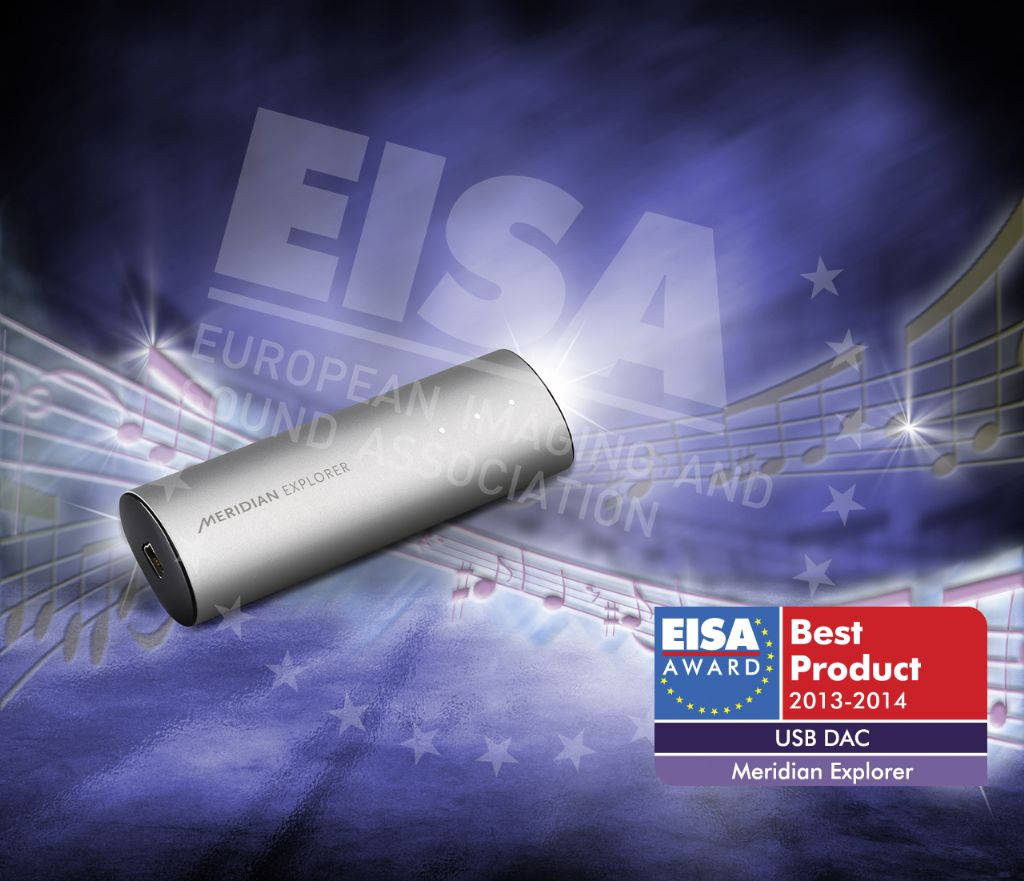 Computers are ideal for storing your favourite music but they are not designed with hi-fi in mind. Meridian's portable Explorer DAC bridges this gap by accessing audio files up to 24-bit/192kHz via the computer's USB output and converting them into glorious stereo music. The Explorer is powered directly from the USB hub, so there's no need for batteries or external supplies, includes three LEDs that provide an indication of audio file sample rate and offers two 3.5mm outputs. One combines a fixed-level analogue with an optical digital output, while the other is purpose-designed to drive headphones via its integral analogue volume control. The very natural and transparent sound of the Explorer is as sophisticated as its all-aluminium case is stylish, bringing a taste of the high life to your notebook.
EUROPEAN MICRO AUDIO SYSTEM 2013-2014: LG CM3430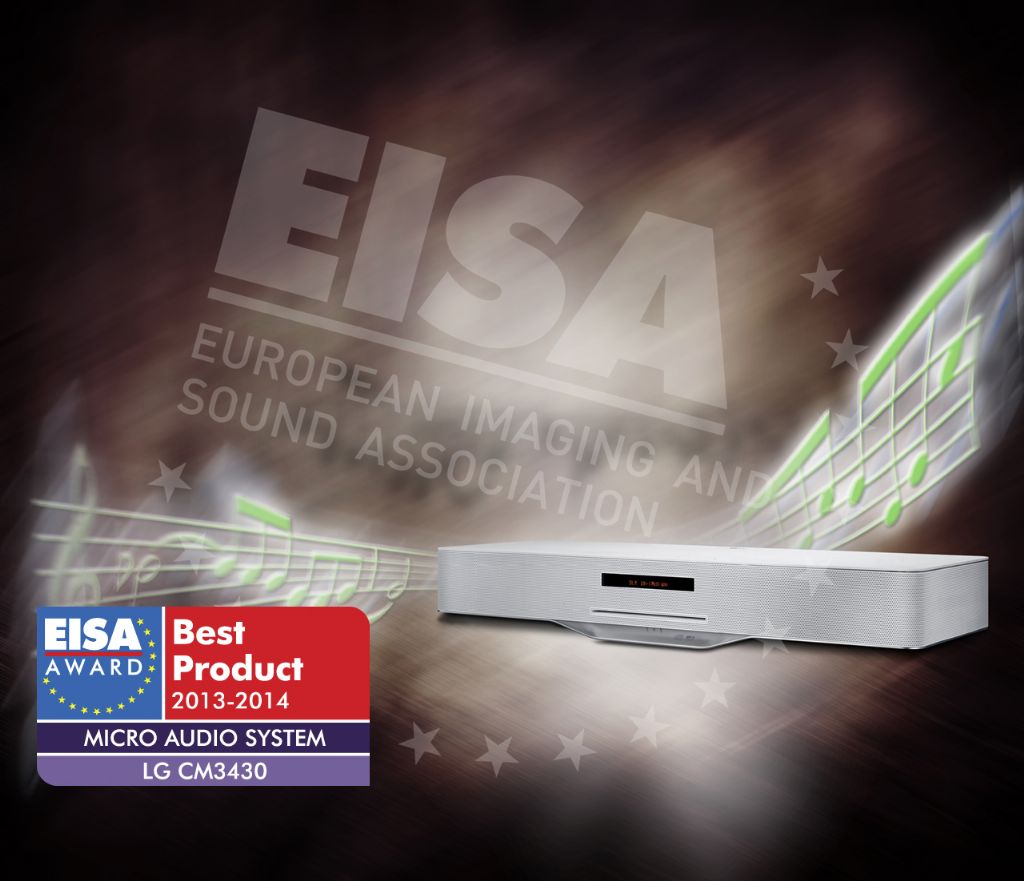 There's a lot more audio technology packed into LG's compact, wireless audio system than first meets the eye. A full 2.1 channel loudspeaker system with two sub-bass drivers is incorporated into the body of the CM3430, purposefully driven via a 40W Class D amplifier. Its super slim casework comes in a variety of colours and plays host to a slot-loading CD player, FM radio and a USB port that supports playback of uncompressed music files. Depending on territory, DAB radio versions are also available. For even greater flexibility, you can stream music via Bluetooth or AirPlay. Whatever your choice of source, the versatile CM3430 punches well above its weight with a surprisingly grand and engaging sound that belies its discreet appearance.
EUROPEAN COMPACT HI-FI SYSTEM: Panasonic SC-PMX9
Proving that the ultimate in wireless connectivity need not mean unnecessary complexity, Panasonic's SC-PMX9 manages to offer full compatibility with your DLNA home network while supporting music media streamed via Bluetooth or AirPlay. Panasonic's Music Streaming app, available for Android and iOS devices, puts you in full control of your listening pleasure but as the SC-PMX9 is also a comprehensive hi-fi system you also have the choice of playback via CD, digital radio and USB stick in addition to the fully integrated iPod/iPhone dock. The partnering three-way loudspeakers deliver a wonderfully rich sound thanks, in part, to the proprietary Class D amplifier tucked inside the SC-PMX9 that leverages off Panasonic's proven MASH noise-shaping technology. Whether your preference is for wireless or wired sound sources, Panasonic's SC-PMX9 is a thoroughly modern solution.
EUROPEAN WIRELESS SPEAKER SYSTEM 2013-2014: DALI KUBIK FREE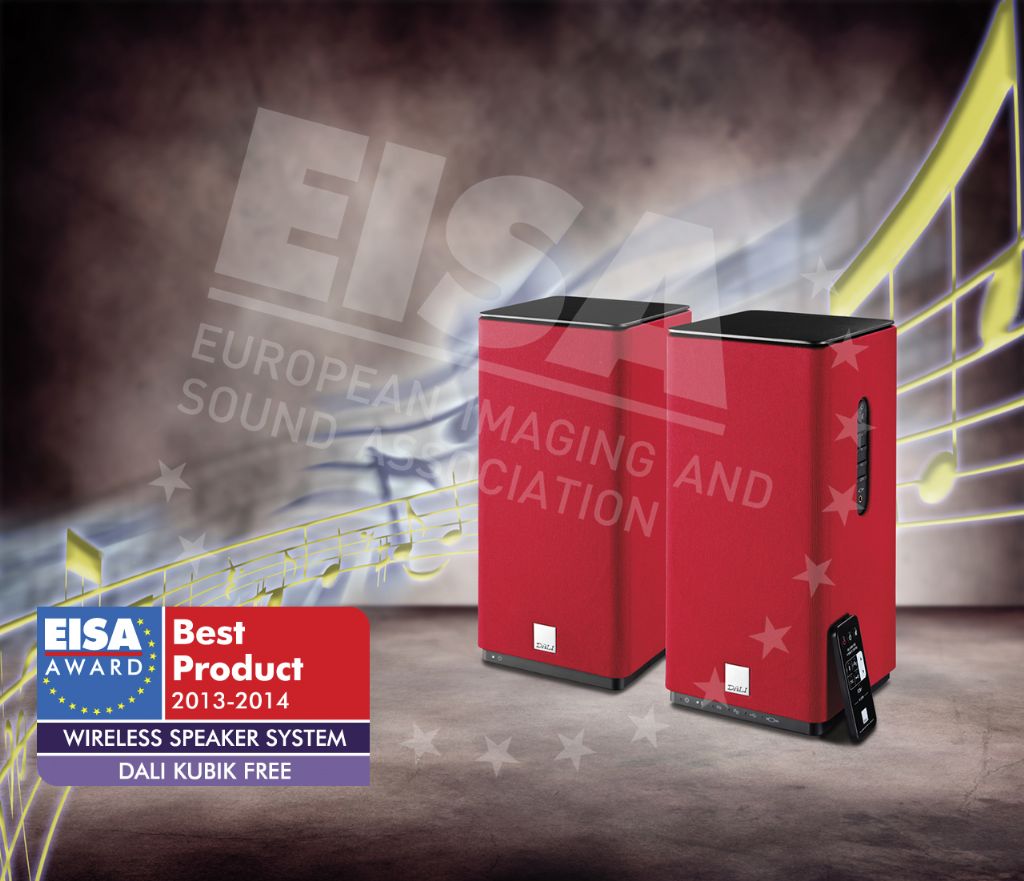 With its new Kubik Free series of miniature two-way loudspeakers, Dali is putting the fun back into functionality. The self-powered Kubik Free loudspeaker connects wirelessly to any Bluetooth music streaming device, its onboard amplifiers delivering a deliciously sweet sound from Dali's proprietary wood-fibre bass/mid driver and soft-dome tweeter. Of course, the Kubik Free also includes wired USB and optical inputs – perfect for partnering with your TV – and stereo connections for all legacy audio devices. A multi-pin connection allows your Kubik Free to power a second, passive version of the speaker called the Kubik Free Xtra while a subwoofer output is included to service a full 2.1 channel audio system. Finally, with a choice of wrap-around grille colours, the Kubik will blend seamlessly into any modern living space.
EUROPEAN HI-FI ACCESSORY 2013-2014: AudioQuest Carbon USB cable
Every seasoned enthusiast knows that different interconnect and loudspeaker cables will impact on the sound of a hi-fi system, but the same is also true of digital cables. The rise in popularity of USB DACs has been met by a similar cloudburst of proprietary USB cables, and AudioQuest is right at the forefront of this new technology. Carbon USB, named after the woven carbon fibre-like jacket that clothes this fashionable cable, lies midway through its five-strong range. It employs superior silver-plated solid copper conductors and adheres exactly to the USB specification, offering excellent compatibility and helping to deliver a pristine sound with all good-quality USB DACs. If you want to hear your system at its best, then trade-up from your 'giveaway' USB cable.
EUROPEAN HT LOUDSPEAKER 2013-2014: KEF E305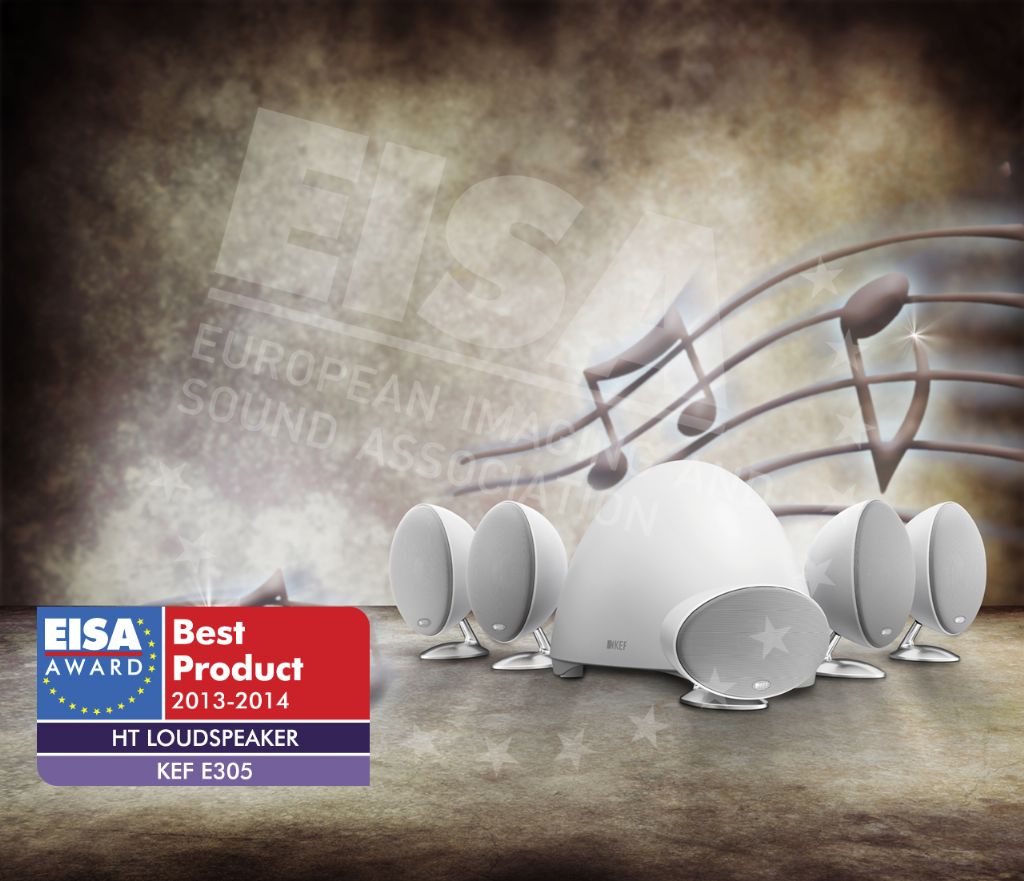 KEF's revamped 'egg' 5.1 package is ideal for a discreet home theatre system. Its secret weapon is the brand's proprietary Uni-Q driver, which combines a 115mm woofer and 19mm aluminium dome tweeter in a coaxial design to create a precise sound image from its five small satellite speakers. Adding realistic, deep bass is the partnering 250W active subwoofer with its long-throw 200mm driver and whose design merges seamlessly with the surround enclosures. The E305 is neatly conceived, easy to install, simple to use and provides an impressively broad but still accurate performance with film soundtracks. It's also a natural performer with music material, making it a great all-round solution.
EUROPEAN HT INNOVATION 2013-2014: Philips Fidelio HTL9100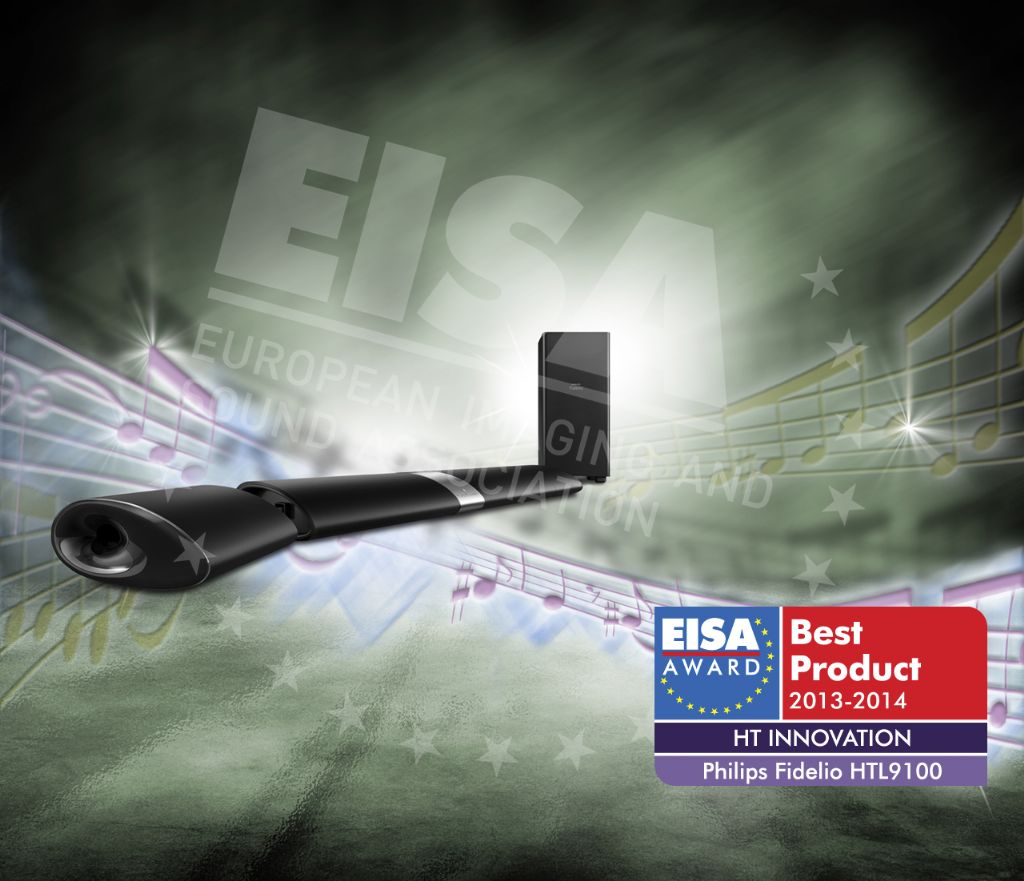 The Philips HTL9100 is no ordinary soundbar. If needed, the detachable, battery-powered side speakers can be put anywhere in the room where they will receive rear-channel sound wirelessly, providing true 'Surround On Demand' via the onboard Dolby and DTS 5.1 decoders. With the subwoofer also working wirelessly, and connectivity including Bluetooth for music streaming, two HDMI inputs and an ARC-compatible output, installation is fast and foolproof. Philips' Smart Equalization sensor will also adjust the soundbar's sound depending on whether it is mounted to a wall or flat on a stand. An energetic, detailed audio performance and slim, unobtrusive design completes this forward-thinking, innovative product. Hook it up to your TV and enjoy…
EUROPEAN HT RECEIVER 2013-2014: Sony STR-DA5800ES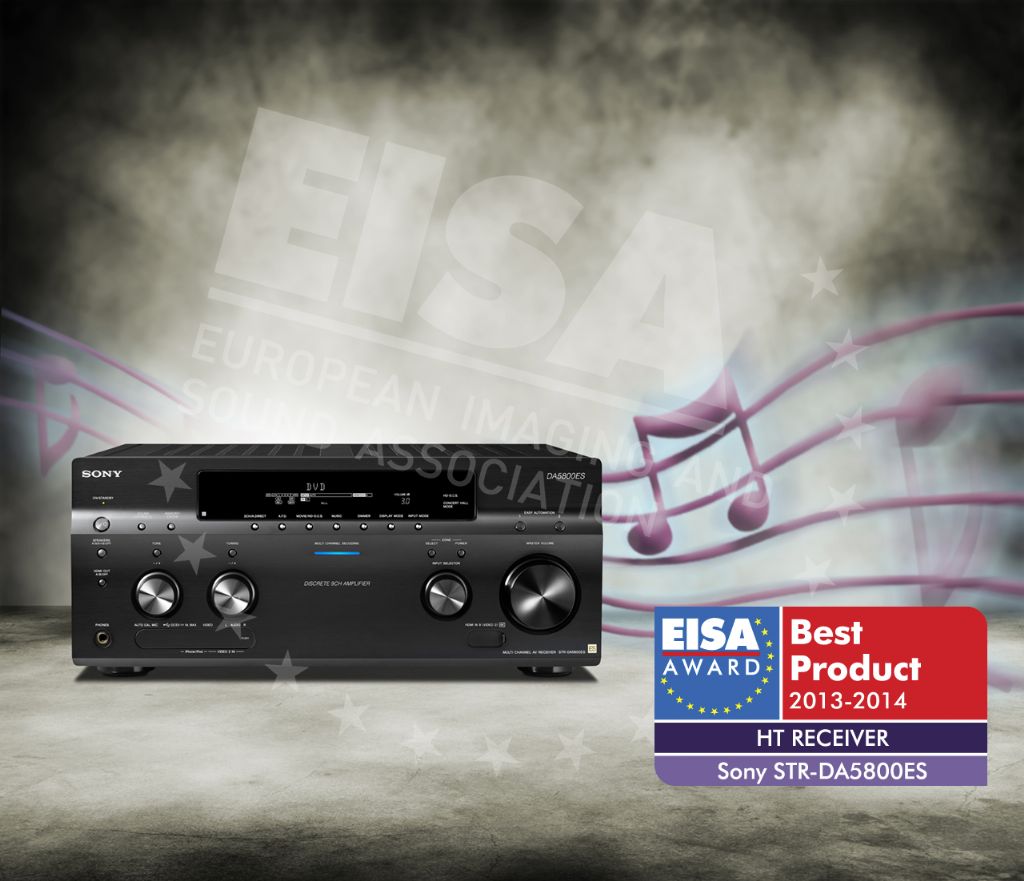 Sony's flagship receiver sports a heavyweight design and build but brings finesse to its multichannel performance ensuring that movie soundtracks and music alike are delivered with vivid detail and bags of energy. The 9.2-channel STR-DA5800ES is also feature-packed, offering nine HDMI inputs and three outputs, an asynchronous USB input, built-in network switching and, uniquely for an AVR, video-on-demand courtesy of the Sony Entertainment Network. Powerful on-board audio processing enables centre channel Lift Up and Virtual Height functionality to ease installation, while media playback includes support for 192kHz/24-bit FLAC and WAV files. Add in the gorgeous and intuitive graphic user interface and effective auto-calibration regime and the result is an inspired new addition to Sony's home cinema line-up.
EUROPEAN HT SOUNDBAR 2013-2014: Bowers & Wilkins Panorama 2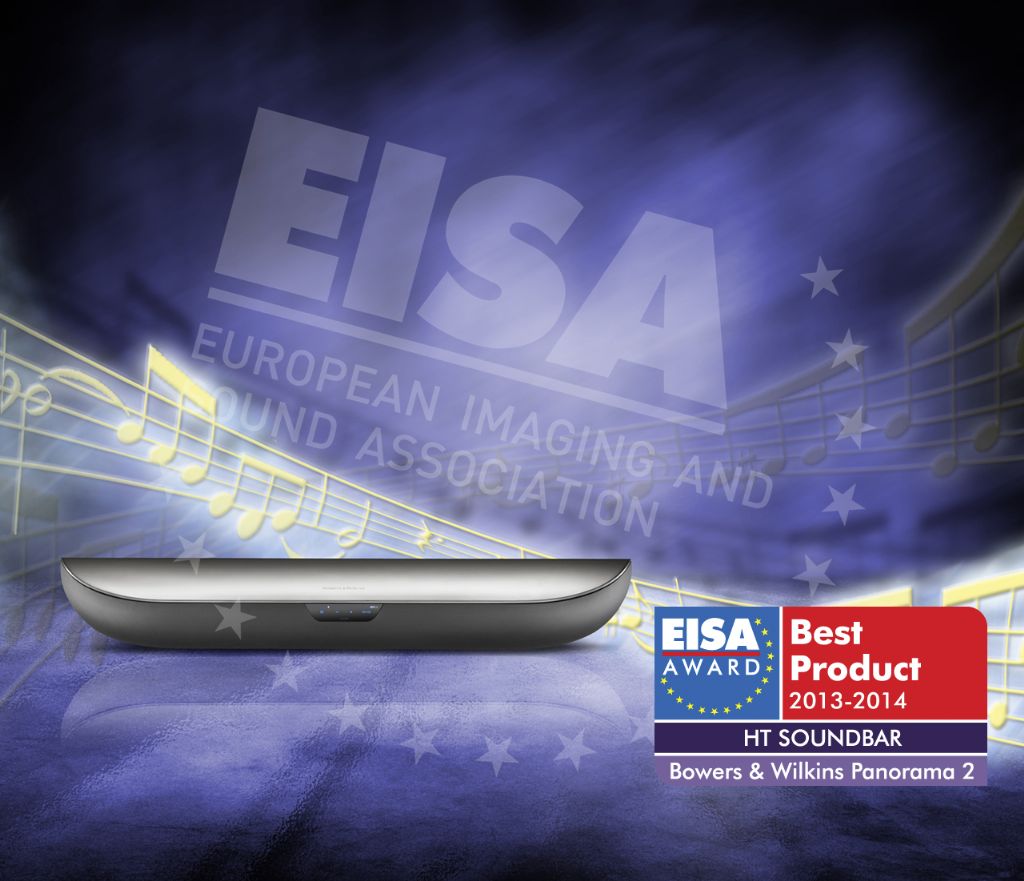 Bowers & Wilkins' Panorama 2 clearly carries the brand's audio heritage – this is a high-end soundbar with a remarkably smooth, detailed and nuanced performance that constantly impresses. Within its curved and well-built chassis are nine newly-designed drivers powered by Class D amplifiers, arranged to ensure a wide dispersion so that no one misses out on the action. Connectivity on the Panorama 2 is extensive, with a trio of HDMI inputs and an ARC-compatible HDMI output making it easy to hookup a Blu-ray player, console, set-top box and your flatscreen TV. With its Panorama 2, Bowers & Wilkins has delivered the perfect mix of style, convenience and audio quality.
EUROPEAN HT HIGH-END 2013-2014: Krell Foundation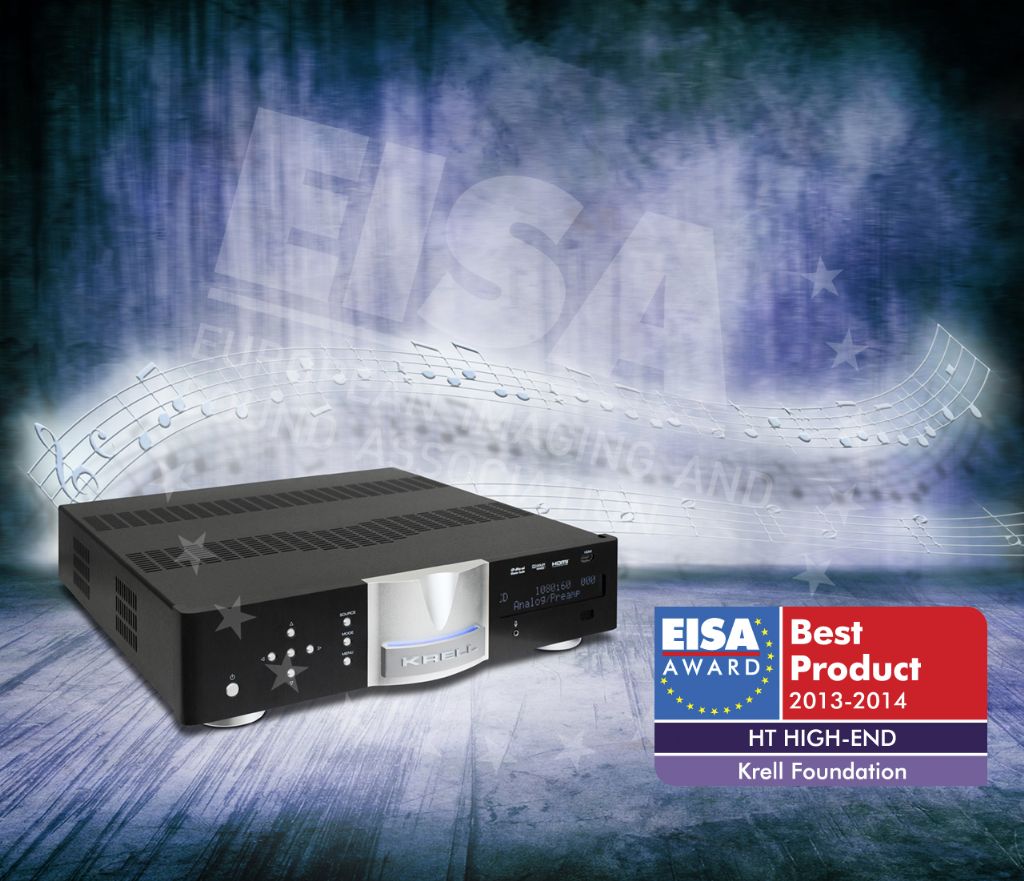 A 7.1-channel processor/preamp with state-of-the art digital processing and features, the Krell Foundation is aimed at home theatre enthusiasts for whom only the very best will suffice. A total of 10 HDMI inputs and two outputs provide setup flexibility, including instantaneous source switching, while the brand's proprietary ARES room EQ system tailors sound performance to the listening environment. Owners of compatible amplifiers can make use of its balanced outputs. As expected from a high-end product, design and build quality is faultless, and the slim form factor means it can be accommodated easily. In action the Foundation delivers multichannel audio with amazing clarity and precision and passes video signals with unerring accuracy.
Green Awards
EUROPEAN GREEN TV 2013-2014: Philips 50PFL5008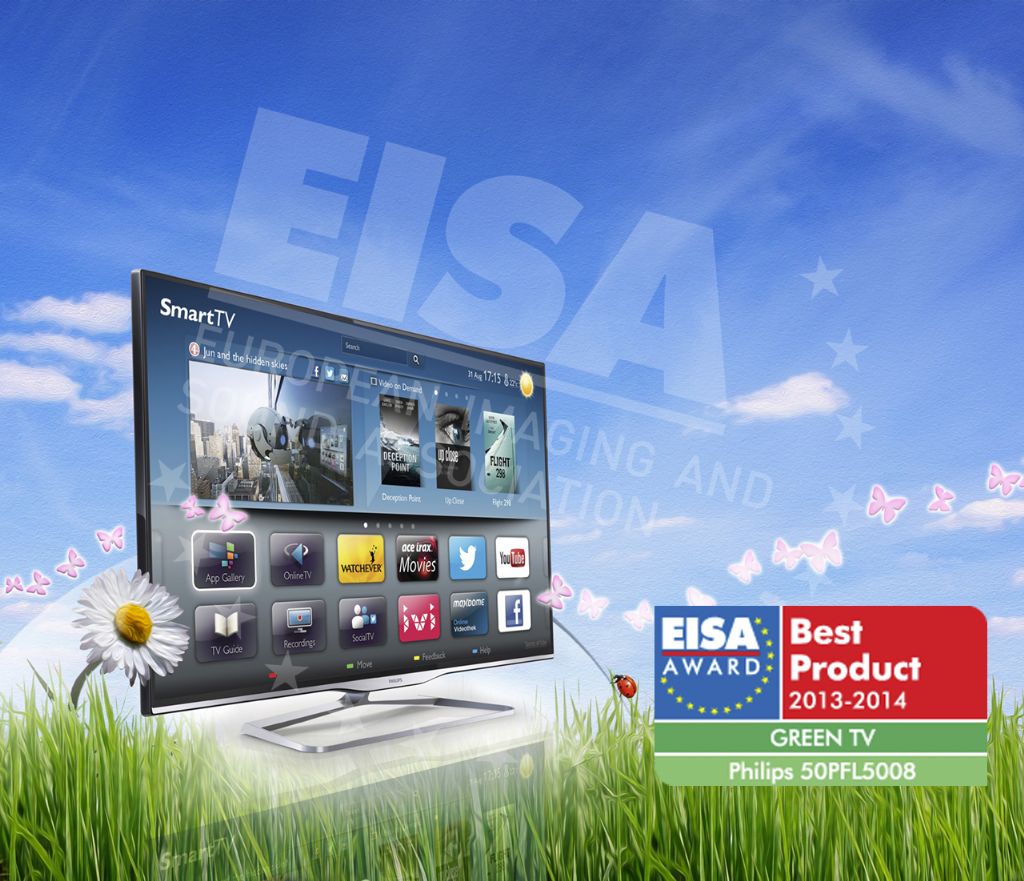 In a market of ever-increasing screen sizes, Philips continues to maintain its standing as an environmentally friendly brand. The Philips 50PFL5008 carries on this ethos, outperforming the competition with reduced energy consumption and efficient use of environmentally relevant materials in its printed circuit boards. The Philips brand extends its winning streak by earning the EISA Green Award again this year.
EUROPEAN GREEN PHONE 2013-2014: Samsung GALAXY S4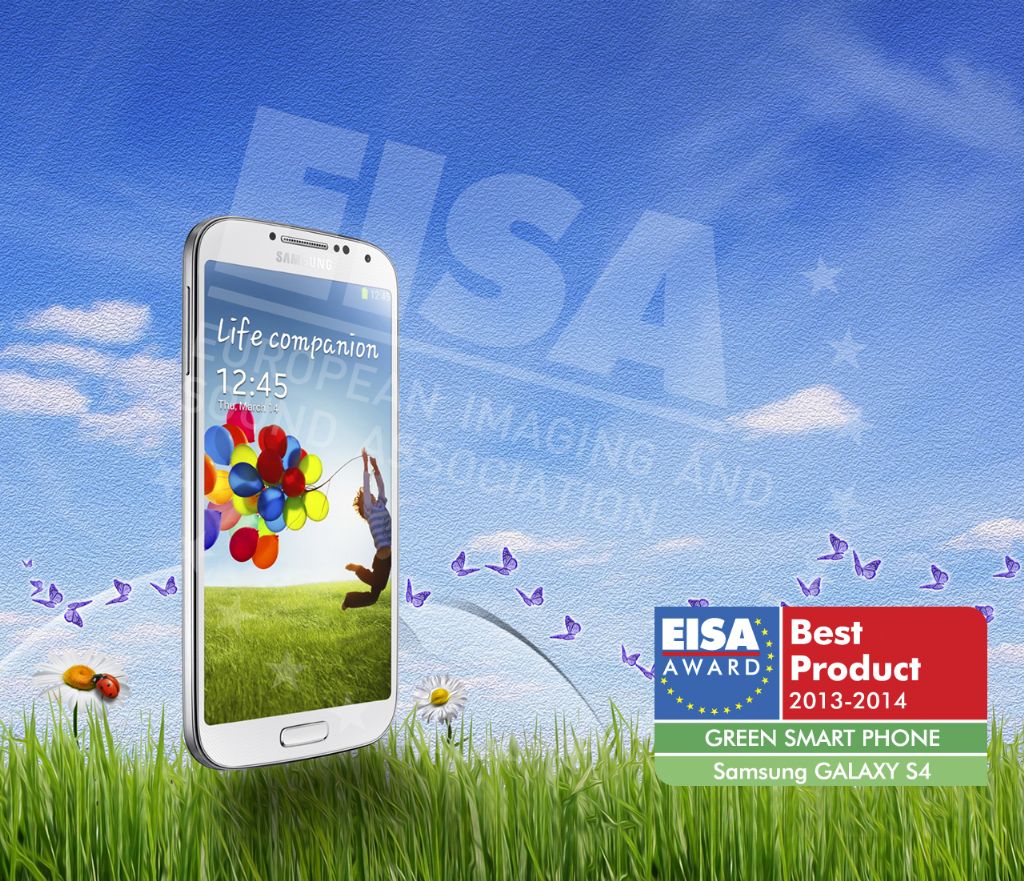 With its GALAXY S4, Samsung has shown that it's possible to produce a large-screen smartphone with minimal environmental burden. The S4 outperforms the competition through its limited use of precious metals and toxic materials. Samsung's flagship has particularly low power consumption, which is not only positive for the environment but is also convenient for the user. EISA's Green Jury is pleased to see that the S4 has a removable battery - going against the recent trend of using embedded batteries.
AND THE REST OF THE EISA AWARDS...
Photo Panel
EUROPEAN CAMERA 2013-2014: Nikon D7100
EUROPEAN ADVANCED CAMERA 2013-2014: Sony Alpha SLT-A99
EUROPEAN SLR CAMERA 2013-2014: Canon EOS 100D
EUROPEAN ADVANCED SLR CAMERA 2013-2014: Canon EOS 6D
EUROPEAN COMPACT SYSTEM CAMERA 2013-2014: Samsung NX300
EUROPEAN ADVANCED COMPACT SYSTEM CAMERA 2013-2014: Olympus PEN E-P5
EUROPEAN COMPACT CAMERA 2013-2014: Sony Cyber-shot DSC-HX50/HX50V
EUROPEAN ADVANCED COMPACT CAMERA 2013-2014: Fujifilm X100S
EUROPEAN TRAVEL CAMERA 2013-2014: Olympus TOUGH TG-2
EUROPEAN LENS 2013-2014: Tamron SP 90 mm F2.8 Di VC USD Macro 1:1
EUROPEAN PROFESSIONAL LENS 2013-2014: Canon EF 200-400mm F4L IS USM Extender 1.4x
EUROPEAN ZOOM LENS 2013-2014: Tamron SP 70-200mm F2.8 Di VC USD
EUROPEAN COMPACT SYSTEM LENS 2013-2014: ZEISS Touit 2.8/12
EUROPEAN COMPACT SYSTEM ZOOM LENS 2013-2014: Panasonic LUMIX G Vario 14-140mm F3.5-5.6
EUROPEAN PHOTO INNOVATION 2013-2014: Samsung GALAXY NX
EUROPEAN PHOTO SOFTWARE 2013-2014: DxO Optics Pro 8
In-Car Electronics Panel
EUROPEAN IN-CAR HEAD UNIT 2013-2014: Kenwood DNN9230DAB
EUROPEAN IN-CAR NAVI-MEDIA SYSTEM 2013-2014: Parrot ASTEROID Tablet
EUROPEAN IN-CAR AMPLIFIER 2013-2014: Hertz HCP 5D
EUROPEAN IN-CAR SPEAKER SYSTEM 2013-2014: Focal PS 165FX
EUROPEAN IN-CAR SUBWOOFER 2013-2014: GLADEN ZERO 12 PRO
EUROPEAN IN-CAR STREAMING SOLUTION 2013-2014: MOSCONI DSP_AMAS
EUROPEAN IN-CAR INTEGRATION 2013-2014: Focal DSA 500RT
EUROPEAN IN-CAR HIGH-END COMPONENT 2013-2014: Ground Zero GZPA Reference 2T
Mobile Panel
EUROPEAN MOBILE HEADPHONE 2013-2014: JVC HA-FXZ200
EUROPEAN MOBILE AUDIO SYSTEM 2013-2014: Harman Kardon Onyx
EUROPEAN TABLET 2013-2014: Sony Xperia Tablet Z
EUROPEAN ADVANCED SMARTPHONE 2013-2014: HTC One
EUROPEAN CONSUMER SMARTPHONE 2013-2014: Huawei Ascend P6
EUROPEAN SOCIAL MEDIA PHONE 2013-2014: Samsung GALAXY S4 mini

SPONSORED VIDEO

SPONSORED VIDEO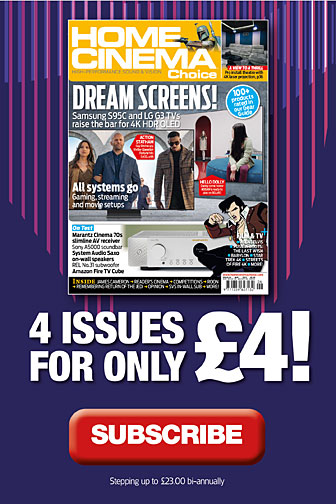 Home Cinema Choice #332

is on sale now, featuring: Samsung's 8K flagship; Anthem AVM 90 processor; B&W 800 Series Diamond; LG smart projector; Hollywood box office bombs; Hitchcock 4K; and more
Want to see your home cinema system featured in the pages of HCC? Click
here
for more info.