Revealed: Blu-rays with killer audio - Part I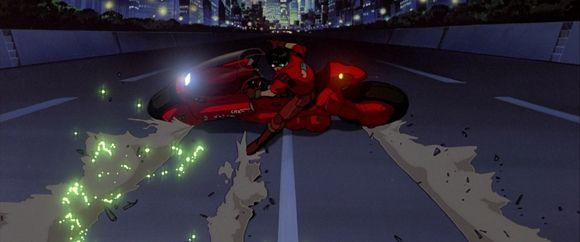 From Akira and Battleship to The Dark Knight and Fight Club... these discs rock!
On a mission to find the platters that both test your system's mettle and provide a treat for your ears, Team HCC rounds up its favourite multichannel mixes – be they sci-fi extravaganzas, raucous 'toons or old-school classics.
Akira - Manga Entertainment, Region B Blu-ray
This is a platter that you simply have to own, if only to see if you can hear any difference between its 'hypersonic' audio mix and every other disc in your collection.
Manga's Blu-ray release of the famed 1980s Japanese animation offers two soundtrack options – English TrueHD 5.1 and Japanese TrueHD 5.1. Stick to the latter, as this was recorded at 192kHz/24-bit, as per the wishes of madcap audio scientist and score composer Tsutomu Ohashi (credited under his pseudonym Shoji Yamashiro). Ohashi's claim is that hypersonic cues in the mix, up to 100Hz and beyond human hearing, still affect your brain – if your playback gear is of sufficient quality, you should apparently feel the sound to be 'more beautiful, pleasurable and impressive,' and notice an improvement in picture quality. Whether or not you buy into that notion, there's no doubting the clarity and dynamism Manga's disc brings to this vintage soundtrack.
Battleship - Universal Pictures, All-region Blu-ray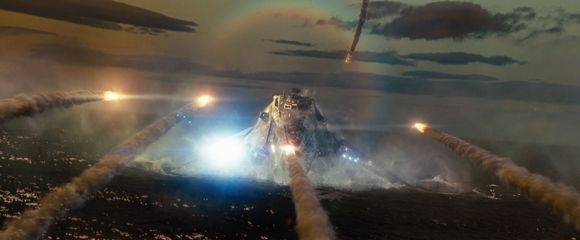 When you're making a film based upon a high-concept board game and casting pop warbler Rhianna in a lead role you need something special to appeal to discerning home cinema owners. Thankfully, Universal's Battleship packs an awe-inspiring DTS-HD MA mix that will have you forgetting about the ridiculous plot in no time at all.
If forced to sum it up in one word we'd probably plump for 'loud' – this is a brainless movie with explosions and low-frequency slams where the narrative should be, but it's all presented with such relish, dynamism and expertise that we gave it our Audio Quality of the Year award in 2012. The use of the rear channels, in particularly, is astonishing.
The Book of Eli - Entertainment in Video, Region B Blu-ray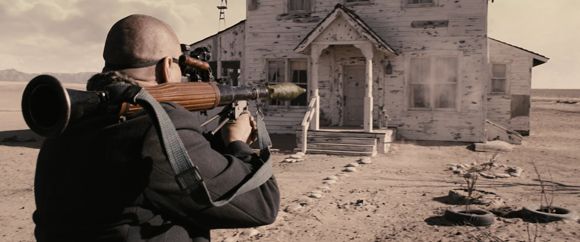 'Weapons? I'll show you some weapons!'
So begins our favourite sequence from 2010's post-apocalyptic actioner The Book of Eli, where Denzel Washington's stoic traveller finds himself holed up in a battered house on the prairie under attack from Gary Oldman's goon squad.
The audio here is a snapshot of the care and attention that's put into the film's entire DTS-HD MA 5.1 track. The scene is set by a delicious thump of bass as a book is thrown from a window and lands on the ground. Then, when it turns out to be a bomb, all hell breaks loose, with a shootout involving an arsenal of automatic weapons ripping holes in the building's timber framework.
Gun-fights are often a source of multichannel magnificence, but few are as insanely authentic (we assume) as this one. Bullets criss-cross the soundfield with frantic energy, and the swirling camera causes everything to flip from front to back to front again. And then an RPG is brought into play...
Crank 2: High Voltage - Lionsgate, Region B Blu-ray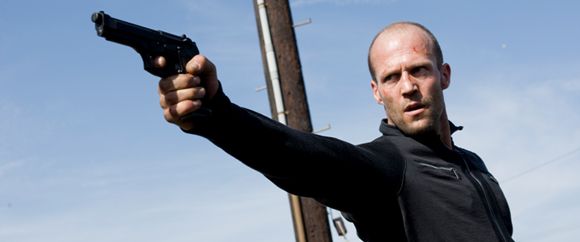 Following the success of Crank, writer/director duo Neveldine/Taylor surprised some viewers by making its 2009 sequel even more visually lo-fi than the original. But this B-movie sensibility doesn't extend to the audio mix.
Knowing that a key part of the Jason Statham franchise is immersing the audience as much as possible in Chev Chelios' hyper-aware, frenetic state of mind, the soundtrack here is a constant barrage
of audio embellishments, from bizzare electrical effects – our anti-hero is battery-powered! – and rapid-fire bursts of music, all brought forth by a crisp DTS-HD 7.1 mix. That the foul-mouthed dialogue manages to remain intact above the mayhem is all the more remarkable.
Those looking for a standout sequence should head to the power station fight. It builds from its eerie beginnings – the gentle hum of the generators and squawking birds – to an LFE-heavy slo-motion Godzilla-style rumble, replete with swirling synths, sparking cables and what sound like air-raid sirens.
In fact, we reckon the kitchen sink may be in there too. Deliciously deranged.
The Dark Knight - Warner Home Video, All-region Blu-ray
It's hardly surprising that superhero flicks are a terrific source of phenomenal Blu-ray soundtracks. But it is perhaps a little bit of a shock that one of the very best still belongs to that most human of superheroes: Batman.
Bruce Wayne's vigilante alter-ego covers up his lack of brute strength with an array of fantastic gadgets, and this dics's Dolby TrueHD 5.1 mix makes the most of them as it sets about creating a soundfield every bit as epic in scale as the film's IMAX vistas. Demo sequences don't come any better than the thunderous roar of bass, crunching metal and brittle shards of glass as the Caped Crusader rides into action on his Batpod and sets about flipping over a truck commandeered by the Joker. It's a scene we've watched over and over again and never tire of.
Also marking this mix out for greatness is the superb balance evident throughout – each element is perfectly weighted and effortlessly combined into a truly superheroic audio experience.
Drive - Icon Home Entertainment, Region B Blu-ray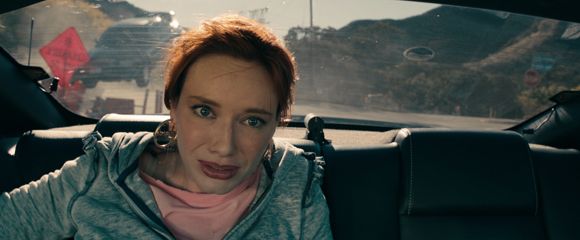 Great sound design isn't just about the amount of room-rattling audio bombast that can be unleashed. There are also those mixes that dazzle through the lightness of their touch, the depth of their tonal range and their skillful atmospherics. Director Nicolas Winding Refn's acclaimed 2011 thriller Drive is a case in point.
While the setup may promise plenty of high-octane action (a Hollywood stunt driver doubles as a getaway driver), it's actually a much more low-key movie, but one that still makes a remarkable impression with its DTS-HD MA 5.1 mix. And, thanks to its taciturn protagonist, Drive regularly relies on the ambience and music in the track to drive the narrative forward. From the pure musicality of the opening electronic beats of Kavinsky's Nightcall over the main titles, to the seemingly ever-present tension-building rumble of bass, this is a perfect cohesive whole.
Fight Club: 10th Anniversary Edition - 20th Century Fox, All-region Blu-ray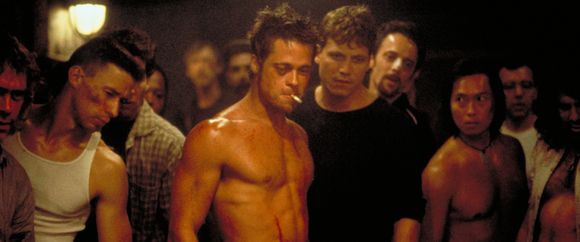 Nominated for an Academy Award for Best Sound Effects Editing in 2000, Fight Club is a showcase piece of sonic wizardry. Inventive and inspiring, it makes it worth revisiting a film you probably haven't watched in a while.
'Blu-ray is the perfect home for Fight Club,' sound designer Ren Klyce told HCC back in the day. 'Finally you can watch it as if you're at the cinema.' And we don't disagree, nor will anyone else who has experienced Fox's pulverising DTS-HD MA 5.1 mix. A track of remarkable breadth and vigour, it's difficult to elect individual demo sequences – although the brutal beating of Angel Face, with each deliberately over-amplified blow landing like a sledgehammer made of pure LFE, is the kind of scene that actually hurts.
Even the BD's extras get in on the fun with an interactive 5.1 audio remix feature. Geek heaven!
Flight of the Phoenix - 20th Century Fox, Region B Blu-ray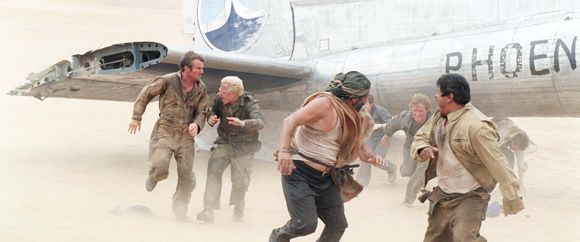 A long-standing favourite among home cinema fans, this 2004 remake flies into our list by virtue of one solitary scene – the plane crash towards the end of the first act. Astonishing on DVD and even better in lossless DTS-HD MA 5.1, this lengthy sequence features some of the most precisely-engineered sound design around (and not matched anywhere else in the movie).
While the crash in The Grey (see below) stays within the confines of the plane, here we see the action from all angles, letting the post-production team create a soundfield of immense scale and movement as the camera pans around. The Gobi desert sandstorm whips through the mix, while every tear of metal and clank and whine of engine is painfully loud. All the while, the plane's propellers are given constant, room-shaking presence in the LFE channel. Is this what an actual plane crash sounds like? We'll be glad if we never find out.
The Grey - Entertainment in Video, Region B Blu-ray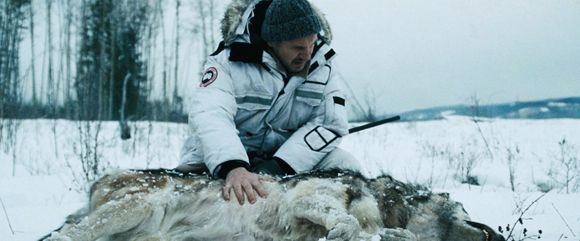 Joe Carnahan returned to the form shown in his debut movie Narc with this haunting survival thriller starring Liam Neeson. And what it may lack in genuine man-punching-wolf action (as the trailer may have led you to believe), it makes up for with some expertly crafted sonics.
Carnahan is smart enough to keep his CGI beasts at bay for large chunks of the movie, instead signalling their presence via skin-crawling offscreen howls – when these cut through the otherwise silent forest locations, all around the DTS-HD MA 5.1 soundfield, it'll set your pulse racing that little bit faster.
And then there's the film's plane crash sequence – accomplished filmmaking packed with tiny details, backed up by sterling sound design. Carnahan also shows that the complete absence of noise can be just as effective as a storming subwoofer throb to jolt an audience.
Hellboy II: The Golden Army (2-disc SE) - Universal Pictures, All-region Blu-ray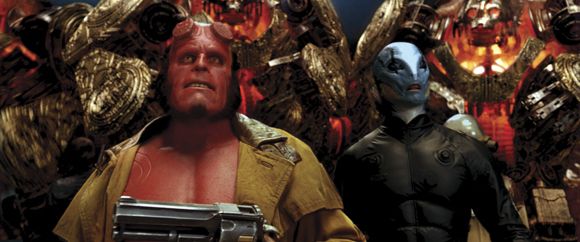 Big, stomach-churning bass is the order of the day in Guillermo del Toro's action-packed comic book sequel. What else would you expect from a film where the hero is a beer-swilling demon armed with an oversized revolver and a giant stone hand?
DTS-HD Master Audio 7.1 soundtracks don't come much more aggressive and immersive than this. Indeed, Hellboy's final showdown with the titular Golden Army remains one of the most thrilling surround sound experiences you'll ever hear.
Each speaker in your setup explodes into action as 'Big Red' takes on the clockwork army, creating a convincing 360-degree aural landscape populated by smooth panning effects and massive amounts of LFE.
Hellboy II snagged the coveted 'Disc of the Year' gong at the 2009 HCC Awards. And it was the audio wot won it.
Come back tomorrow for Part II...

SPONSORED VIDEO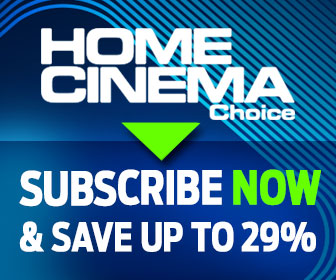 Home Cinema Choice #332

is on sale now, featuring: Samsung's 8K flagship; Anthem AVM 90 processor; B&W 800 Series Diamond; LG smart projector; Hollywood box office bombs; Hitchcock 4K; and more
Want to see your home cinema system featured in the pages of HCC? Click
here
for more info.