Optoma NuForce AVP-18 & MCA-20 pre/power review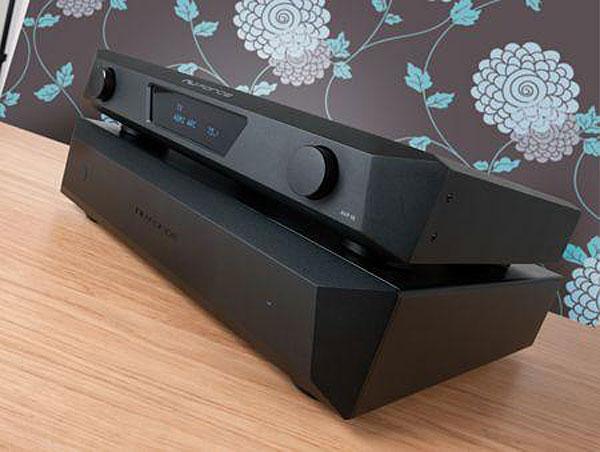 Go back to basics with this modestly-priced AV processor/power amp pairing

The feature list for a high-end AVR is now a literary work of some consequence. Modern amps tote a bewildering variety of functions and formats, and brands constantly strive to cram ever more into a single box.
Yet this explosion in features has not come with a significant price rise. It follows therefore that the core function of an AV receiver – to decode and amplify an audio signal – surely has less overall budget allocated to it than it used to in ye olden days. Those seeking the ultimate in pure power and processing bravado have often turned to a separates solution – a pre-amp and power amp combination – but, of late, the price of these has been climbing ever upward.
This makes the Optoma NuForce AVP-18 processor and MCA-20 power amplifier slightly unusual – and welcome. At a combined price of £2,400 they compete directly with flagship integrated receivers from the Japanese house brands, but do away with much of the add-on features that some people just don't want. I say 'some people' because others will consider this less-is-more principle as absurdly minimalist. And here's why...
Feature-stripped specification
The AVP-18 is built around four HDMI v1.4 inputs and a single ARC-enabled HDMI output. There's no twin screen or multizone video provision here, nor 4K video passthrough, HDCP 2.2 copy protection support or any of the other niceties that keep the forward-looking AV-holic awake at night. This alone could be a limiting factor.
These HDMI connections are supported by a pair of optical digital audio inputs, a pair of coaxial inputs and a single optical output. And with the sole exception of a Bluetooth adapter that connects to a USB input on the rear panel, that is your lot. The only analogue connections are the eight phono outputs for connecting a power amp. Optoma NuForce argues that by deleting any form of analogue board, the digital board has shorter signal paths and therefore delivers a better performance.
The feature frugality doesn't end there. With no network functionality on board, the AVP-18 cannot be controlled by any sort of app, which means that it is totally dependent on the remote handset. This is a solid but fairly unremarkable piece of equipment, but it is at least easy to use.
As a strict seven-channel processor, the AVP-18 will find most employment in traditional 5.1 or 7.1-channel setups (Dolby TrueHD and DTS-HD Master Audio-flavoured). Dolby Pro-Logic IIz is an option should you be running front heights rather than rear backs. Provision for Atmos and DTS:X is, need you ask, not offered, and the design doesn't look physically upgradeable to handle them.
Of course, the advantage of the two-box layout is that it is possible to buy this pairing now taking advantage of the cost-effective price of the AVP-18 and update it at a later date either with more Optoma NuForce hardware or something from another brand.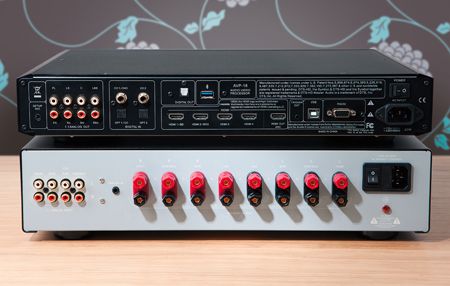 Power in a small package
The MCA-20 is the larger of two power amplifiers that Optoma NuForce produces. By the standards of multichannel power amplifiers, however, it is a usefully compact device, measuring only 100mm high.
There's no shortage of power on tap. Claimed figures are 150W into 8 ohms, rising to 278W into four-ohm loads, meaning that the MCA-20 gets impressively close to doubling output as impedance halves – the holy grail of amplifier design. This heady combination of high power and small size is down to the use of Class D amplification – a NuForce speciality. Unusually, the amplifier is an eight- rather than seven-channel design, presumably due to the amps being built in stereo pairs. This would make the use of a passive subwoofer feasible.
As a duo, the Optoma NuForce pairing are rather striking. Stacked together they have about the same frontal area as a regular heavyweight AVR, although the power amp is rather deeper. The angling to the front panels gives them a distinctive and very businesslike appearance. The absence of front-panel controls means you really don't want to lose the remote but gives the AVP-18 a clean appearance that is often lacking in AV products. Build quality is also top-notch, with the metal casework feeling impressively substantial.
It is perhaps a good thing that the AVP-18 is a relatively simple device because the onscreen and setup menus are not especially intuitive or easy to use. The AVP-18 uses laddered menus that adjust once selected. This works fine in principle but it is too easy to move across accidentally and start adjusting the next parameter before you've finished with the one you want. The AVP-18 can also show changes to incoming formats onscreen but leaves the message there for longer than is ideal. You can switch it off altogether but you can't adjust the time it is active for – given the small front display can't show much information, you tend to grin and bear it.
This processor does boast a fairly crude but effective auto setup function, as well as manual EQ if you don't like the end results.
The minimalist ethos is fairly effective but if you are moving to the Optoma NuForce from a well-specced one-box amp, you may find it a little bare bones.
Intergalactic performance
Connected to the Pioneer S Series 5.0.4 speaker package (reviewed here) and my Tannoy subwoofer, the Optoma NuForce pairing makes a persuasive case for the stripped-back feature set and high power output philosophy. The most immediately noticeable aspect of the performance is that everything feels extremely energetic. Even with levels studiously checked and set, there is a sense of intense power and activity from all channels. With the prison break sequence in Guardians of the Galaxy (Blu-ray) this equates to a very visceral and exciting performance. The speed with which effects are shifted around, and with which they start and stop, is truly exceptional.
This fleet-footed, vigorous character is ideal for Marvel's modern blockbuster, and is aided by the huge reserves of power on offer. The MCA-20 makes good on its impressive power claims and exerts a tremendous control over connected speakers. Gunfire, in particular, is a perfect combination of volume and impact that gives the Optoma NuForce duo real authority with action films. The dynamism and effortless energy of the amp is extremely exciting. Even when you listen at perfectly normal and domestically-friendly levels, it has an unruffled air that some of the single-box competition struggles to match.
The only slight downside with this boundless energy is that when you watch something less relentlessly action-based, such as Oscar-trap The Imitation Game, this affordable combination still seems determined to make things more visceral than they really should be. There is a huge amount of detail and the same vibrancy as before, but it seems less appropriate portraying the life and times of Alan Turing than it does covering the escapades of Chris Pratt and his band of bonkers space pals.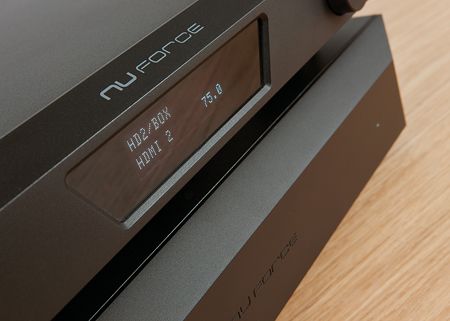 Quite how much this will bother you is going to come down to personal preference, but on the understanding that the presentation is always going to be on the lively side, there is much to like here. Importantly, the liveliness of the performance never comes at the expensive of harshness or an overly forward nature. Indeed, you can wind the Optoma NuForce amp up to deafening volume levels and it stays impressively refined. There are very few comparably priced speaker packages that are going to present it with any significant challenge.
It is also a sound that is forgiving when you turn your attention to less perfect material. The performance with broadcast and on-demand fare is consistently powerful and engaging and, interestingly, the same sense of surround energy is present when the AVP-18 is used in Pro-Logic mode, suggesting that this is something that has been voiced in deliberately. While it still isn't exactly subtle, it is generally a lot of fun, and unlike many pieces of equipment that can sound a little recessed at lower volumes, it remains pretty lively even down at late-night levels.
A final impressive attribute for the Optoma NuForce is that the performance in stereo is extremely good. I'm a little sceptical of relying on the digital decoding of a product when I have perfectly good decoding in the source, but the AVP-18 served up a believable and natural sound when a Naim ND5XS was connected via coaxial. One-box AV receivers have improved in stereo over the last few years but there is a delicacy to this combination that is more reminiscent of a well-sorted piece of two-channel equipment. If your love of multichannel dovetails with a vinyl fixation this isn't going to be the device for you, but there is a lot of potential here.
Oddly intriguing
To sum up, this is a slightly odd proposition. Well, actually the AVP-18 is the curio. Its lack of future-proofing in terms of video support and lack of networking functionality means that if you have grown used to the extended feature set of modern AV receivers, Optoma NuForce's processor is going to feel a little on the basic side. And, when you take into account the AVP-18 is unlikely to offer anything in the way of future upgrades, it is definitely a specialised proposition.
This being said, in tandem with the MCA-20, you get ferocious performance for the money; agile, dynamic and grin-inducing. There is very little that the integrated competition can do to compete with the sheer energy and reserves of power that the Optoma NuForce offers. If you accept that the lifespan of the AVP-18 might not be as long as some of the competition this is a decent proposition with deeply impressive audio performance. A qualified recommendation.
Specification
AVP-18 processor
Dolby TrueHD: Yes. Plus/EX/Digital/Pro-Logic IIz
DTS-HD Master Audio: Yes. Plus ES/Neo:6
THX: No
Multichannel input: No
Multiroom: No
AV inputs: 4 x digital audio (2 x optical and 2 x coaxial)
HDMI: 4 x inputs; 1 x output (v1.4)
Video upscaling: No
Component video: No
Dimensions: 430(w) x 81(h) x 341(d)mm
Weight: 4.6kg
Also featuring: Bluetooth audio input via adaptor; auto calibration and manual EQ; front-panel display; onscreen display
---
MC-A20 power amplifier
Power output (claimed): 8 x 150W (eight ohms)
Connections: 8 x phono inputs; speaker terminals
Dimensions: 432(w) x 100(h) 381(d)mm
Weight: 11kg
Also featuring: All-metal construction; PWM amplifier modules

SPONSORED VIDEO

SPONSORED VIDEO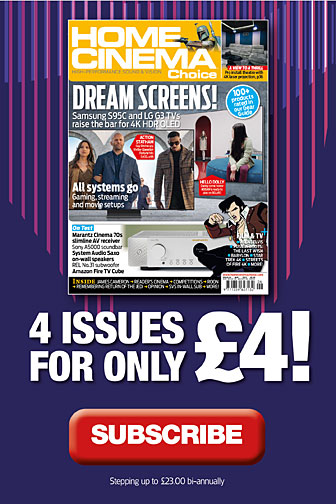 Home Cinema Choice #332

is on sale now, featuring: Samsung's 8K flagship; Anthem AVM 90 processor; B&W 800 Series Diamond; LG smart projector; Hollywood box office bombs; Hitchcock 4K; and more
Want to see your home cinema system featured in the pages of HCC? Click
here
for more info.