NAD M17 V2 processor review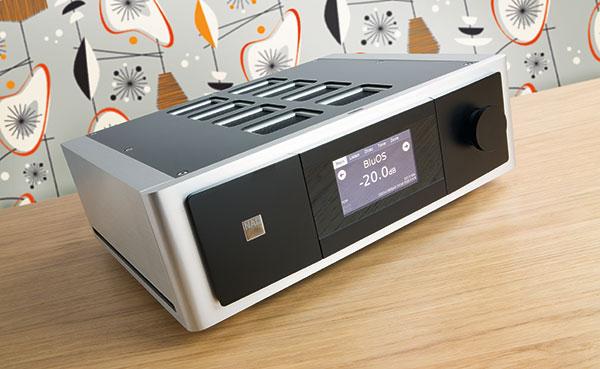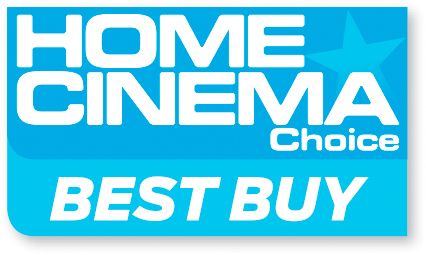 Ever suffered premature obsolescence? Don't be embarrassed, it happens to all of us. And there's nothing more annoying than buying a piece of equipment, only to discover not long later that 
it's out of date. In our ever-changing AV world, this experience is becoming all too common, not just 
with TVs, but AV separates too.
NAD thinks it has the solution. Way back in 2006, the Canadian audio company launched its Modular Design Construction (MDC) architecture, allowing customers 
to upgrade their AV receiver or processor with new technologies and additional features.
The NAD Masters Series M17 on test here uses MDC to upgrade specs to 'V2' status, replacing the original digital audio and HDMI MDC modules of the previous M17 [reviewed here], with a new AM 17 Atmos/SPDIF/Dirac module, and VM 300 4K HDMI and LAN module. The latter adds HDMI 2.0 with support for 4K/60p at 4:4:4, High Dynamic Range (HDR10 and Dolby Vision), and HDCP 2.2 copy protection – all features that any high-end home cinema 
in 2018 should have.
If you own the original M17 the VM 300 is available for free, while the AM 17 module costs £650. A new, factory-fresh M17 V2 forgoes the original's analogue video MDC module (still present on our review unit), although it can be specified as an optional extra.
A firmware update then brings the unit bang up-to-date, including exchanging the original Audyssey room 
EQ software for Dirac Live, and adding BluOS. The latter, 
a music management and multiroom operating system developed by NAD's sister brand Bluesound, includes the excellent BluOS app (iOS or Android). You can access 'net radio stations and music services such as Spotify, Amazon Music, Deezer and Tidal. In the case of the latter two, there's support for Master Quality Authenticated (MQA) high-resolution audio.
The only downside to BluOS is that to enjoy the benefits you need to install the upgrade kit, which is basically an off-the-shelf USB hub with a Wi-Fi dongle and a Bluetooth USB micro adapter connected, all of which you plug into the USB port on the back of the processor. It works, but 
is far from an elegant solution.
NAD's AM 17 module adds support for Dolby Atmos 
with decoding for up to 11.2 channels and a 7.2.4 speaker 
layout. NAD plans to add DTS:X via a firmware update 
very soon – along with BluOS-2i firmware 
and Apple AirPlay 2 (subject to Apple certification).
The M17 already had outputs for seven channels using either balanced XLR or phono outputs, along with two subwoofer outputs: one using XLR or phono and the 
other limited to just phono. The AM 17 module adds four more channels using balanced mini-XLR outputs (NAD supplies mini-XLR to XLR adapters), but interestingly there are no corresponding phono terminals.
NAD M17 V2 design and setup
NAD's design remains superb. The M17 has a silver/
black two-tone finish and is built like the proverbial battleship, using a machined aluminium chassis with some surprisingly sharp corners. It sits on four built-in spiked feet, but there are also magnetic feet to put under the spikes if your equipment stand needs protection. 
A logo on the left-hand of the front panel lights up when the unit is on and doubles as a power button. On the 
other side is a large volume dial, while in the centre 
there's a touch-sensitive display that is both informative and intuitive to use – my only complaint would be that 
you can't turn it off completely, which is annoying in a darkened movie room.
The remote is large and heavy, with an aluminium 
and black finish that matches the processor itself. There's 
a blue backlight which is useful in the dark, but I'm pretty sure it doesn't require four AA batteries. On the plus side you won't have to change them very often, and you can 
use the controller to club any burglars.
The M17 has a simple but effective onscreen menu system, and once I'd wired everything up (using Marantz/Arcam power amps and M&K Sound speakers) it was 
fairly easy to set up the processor itself. Operation is user-friendly; the display not only shows the source and volume, but also the incoming audio signal (on the left) and the video signal (on the right).
Dirac Live room correction, added by the AM 17 module, is combined with a new calibration microphone and software available for either Windows or MacOS. 
The implementation is identical to other manufacturers such as Arcam, taking nine measurements to produce detailed EQ graphs.
Dirac then applies target curves using supercomputer wizardry to flatten the frequencies and tighten up the impulse responses. The result is an incredibly neutral performance, with individual sonic elements clearly defined, and the overall soundfield retaining a wonderful sense of balance and cohesion.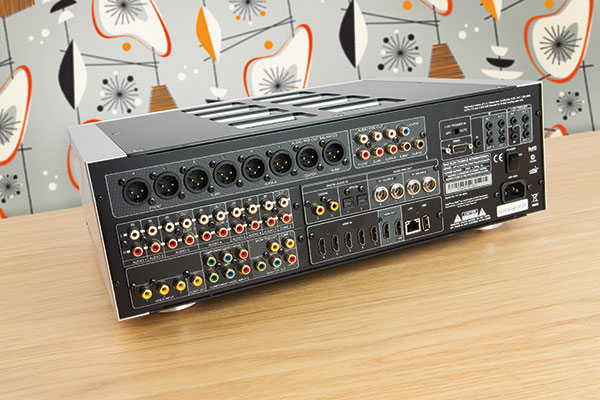 NAD M17 V2 performance
Although the primary reason for buying an M17 is to use it 
as a surround sound processor, it is equally capable with stereo music content. It aced my regular two-channel 
tests, and I particularly enjoyed listening to the newly released 'Memphis' recordings of Primal Scream's Give 
Out but Don't Give Up. The M17 created a spacious front soundstage, with effective stereo imaging and localisation of instruments. It delivered the first two rockers with all the swagger they deserved, before weaving through the elegantly wasted blues of the rest of the album.
With film soundtracks this processor really gets 
a chance to strut its stuff, and it did so with a captivating sense of precision. The 5.1-channel DTS-HD MA mix of 2001: A Space Odyssey (Ultra HD Blu-ray) was played out with an accuracy that surely would have put a smile on Stanley Kubrick's face. The classical score was beautifully rendered, giving the docking spaceships a sweeping elegance as they dance in time to The Blue Danube.
It's also an incredibly bold soundtrack that has the courage to portray the soundless vacuum of space realistically. You simply hear the astronauts breathing and the hissing of their life support, simple details that proved strikingly effective and realistic via the M17. The film's various other environments, from the openness of the arid African plains or the clinical and claustrophobic nature 
of life onboard Discovery, were also handled to perfection, each imbued with their own sonic signature.
Of course, the big selling point of this V2 update is support for the object-based immersive audio formats. The new Dolby Atmos soundtracks on The Matrix 
Trilogy (Ultra HD Blu-ray) put the NAD through its paces. 
The famous 'bullet time' sequences in the first film sounded, frankly, awesome, as the processor steered 
the slow-motion sound effects through a clearly defined three-dimensional space.
That sense of a tangible environment was also apparent as hovercraft travelled through the tunnel networks in all three films. The overhead channels were used to create the feeling of actually moving through 
an enclosed space, while the crackle of the propulsion systems were also clearly defined. The M17 never sounds muddled, just clean and precise. The same was true of 
the epic freeway chase in The Matrix Reloaded, as cars and bikes weaved through traffic with terrifying, rubber-burning realism. The sequence becomes incredibly visceral as Foley effects create cars zooming past you, or the camera literally goes under a truck.
However, for sheer all-channel action, the third film's climatic battle in the Zion docking bay proved an aural tour de force. I had sentinels swarming all round my room, moving seamlessly from speaker to speaker. The guns on the armoured personnel units had a massive percussive impact, delivered with exquisite timing by the processor and revealing its ability to integrate my system's twin active subwoofers with the wider array. The sub-sonic explosions, as all hell broke loose during the battle, were equally well controlled; atop this, I could still hear dialogue clearly, and the sound of shell casings rattling to the ground. It was a remarkable audio experience.
I'm pleased that NAD has kept the audio modes 
to a minimum, as I've never been a fan of esoteric DSP processing. However I am a big fan of Dolby Surround upmixing, which can often make 5.1/7.1 mixes sound like they have genuine overhead channels. HAL's voice in 2001: A Space Odyssey seemed to emanate from above, making him (it?) seem even more omniscient.
Don't underestimate the impact of Dirac Live either: activating it results in an immediate improvement in sound quality. Even in my dedicated home cinema, the software's sophisticated room correction causes the walls to simply disappear, just leaving a film's carefully designed soundtrack intact. Rain pouring down during Neo's final fight with Agent Smith in The Matrix Revolutions sounded completely authentic with Dirac engaged, gaining a sense of location and definition.
NAD M17 V2 verdict
4K HDR compatibility and Dolby Atmos decoding are now must-have features at this price point, so owners of NAD's original M17 will be thrilled that the company has fulfilled its promise of upgradability. The addition of Dirac Live 
is a major bonus too and it really works, eliminating a room's aural signature from the overall soundfield; the performance here is A-grade, regardless of whether you're listening to two-channel or a full Atmos system. BluOS integration could perhaps have been better handled, but this adds functionality that gives the new-spec M17 an edge over the (more affordable) Arcam AV860. And, as always with NAD's MDC components, part of the appeal here 
is the level of futureproofing against tech developments. 
A high-end processor with peace of mind thrown in.
Specification
Dolby Atmos: Yes &nbspDTS:X: Yes, via imminent firmware THX: No Multichannel input: No. Multichannel pre-out: Yes. 11.1 XLR and 7.2 phono Power output: N/A (processor only) HDMI: 5 x inputs; 2 outputs AV inputs: 4 x digital audio (2 x optical; 2 x coaxial) Multiroom: Yes. 4 x zones, plus BluOS Video upscaling: No Dimensions: 435(w) x 386(d) x 156(h)mm Weight: 10.9kg
Features: Modular Design Construction; Dirac Live room correction; hi-res audio support including MQA; BluOS; Ethernet; Wi-Fi; Bluetooth; HDCP 2.2; 4K 50/60p passthrough; 4:4:4 sub-sampling; HDR10; Dolby Vision; HDMI ARC; 192kHz/24-bit DACs; RS-232C; IR input/output; 12V trigger input/output

SPONSORED VIDEO

SPONSORED VIDEO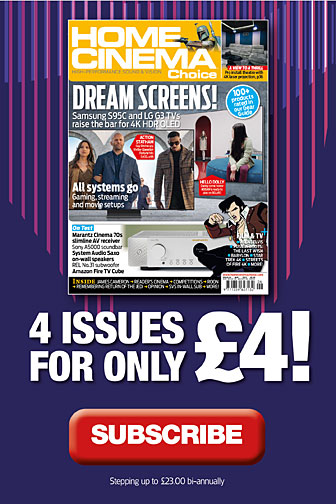 Home Cinema Choice #332

is on sale now, featuring: Samsung's 8K flagship; Anthem AVM 90 processor; B&W 800 Series Diamond; LG smart projector; Hollywood box office bombs; Hitchcock 4K; and more
Want to see your home cinema system featured in the pages of HCC? Click
here
for more info.