Movie Awards 2017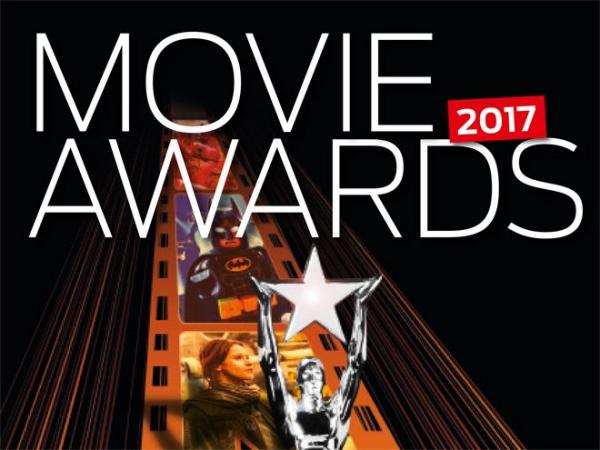 Your home cinema system would be pointless without content to go with it, so use our annual Movie Awards to discover the best-of-breed Blu-ray discs that deserve a place in your collection. From restored classics and TV series to big-budget 4K HDR blockbusters, these platters are guaranteed to put a smile on your face...
---
Full HD Picture Quality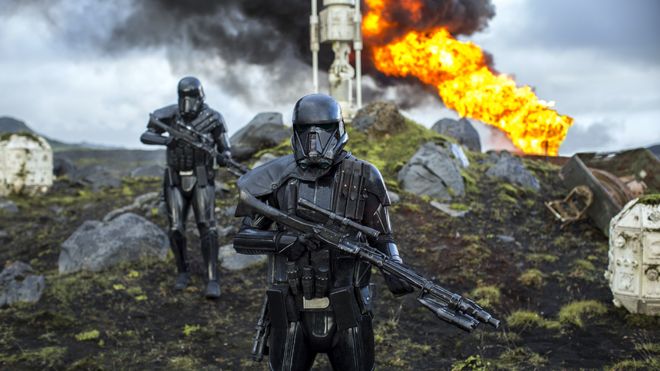 Winner: Rogue One: A Star Wars Story (Walt Disney)
Ultra HD Blu-ray releases of the Star Wars saga remain a dream rather than a reality, but fans haven't been short-changed by the exceptional Full HD release of this spin-off flick. Lucasfilm didn't cut corners where Rogue One: A Star Wars Story's production was concerned, and lensing the movie at 6.5K for a 4K digital intermediate feeds into a pristine 1080p encode. This 2.40:1 image oozes detail, digging out the painstaking set design and costume flourishes, and happily flits between the gritty, grimy colour palette of its opening act to the sun-drenched tropics of Scarif in its finale. Black levels are astonishing and contrast is spot on. It's a BD transfer that takes everything in its stride.
Also Nominated…
Dunkirk (Warner Bros.)
The Thing: Limited Edition (Arrow Video)
Kong: Skull Island (Warner Bros.)
---
4K Picture Quality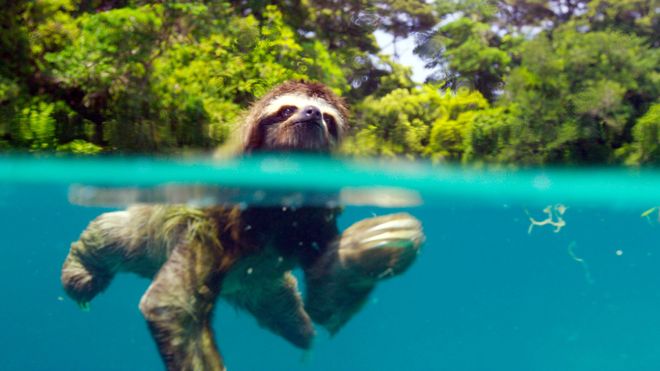 Winner: Planet Earth II (BBC Worldwide)
It's not a movie, but that hasn't stopped the Planet Earth II Ultra HD Blu-ray becoming a permanent fixture in our demo disc library. If your setup is 4K ready and you haven't yet seen it, you should race after it like a snow leopard.
Mainly (but not exclusively) lensed at 4K, and blessed with thrillingly naturalistic HDR grading and a kaleidoscope of colours, the Beeb's landmark show never ceases to provide first-rate eye-candy. It helps, of course, that chunks of Planet Earth II unravel at a languid pace, ensuring phenomenal clarity, but the expert cinematography and editing are also major factors in its all-round appeal. The BBC Natural History Unit knows its craft.
This six-part series has been hailed as a phenomenal achievement, and this UHD package gives you the chance to see it in all its glory. In between gawping at its vistas, you get to learn a bit, too. A home cinema win-win.
Also Nominated…
Sully: Miracle on the Hudson (Warner Bros.)
Close Encounters of the Third Kind (Sony Pictures)
Guardians of the Galaxy Vol. 2 (Walt Disney)
---
Remaster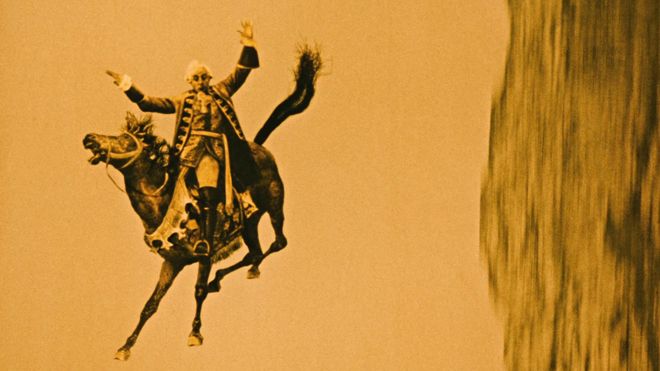 Winner: The Fabulous Baron Munchausen (Second Run)
Based on a new 4K restoration, Second Run's Blu-ray release of visionary Czech director Karel Zeman's 1961 fantasy is quite simply awe-inspiring. Made using a mix of live-action filming and stylised animation, the film is a visual tour de force that now looks better than ever thanks to the fine details revealed by the disc's immaculate 1.37:1 Full HD encode, not forgetting the colour fidelity, accurate black levels and excellent stability. As restorations go, this one is just as fabulous as the Baron himself.
Also Nominated…
The Wages of Fear (BFI)
Mulholland Drive (Studiocanal)
The Thing: Limited Edition (Arrow Video)
---
3D Blu-ray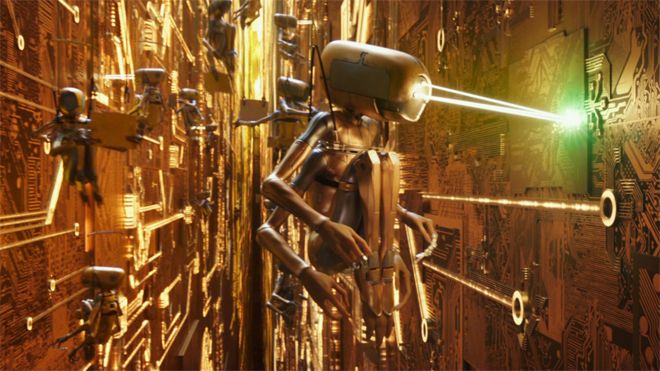 Winner: Valerian and the City of a Thousand Planets 3D (Lionsgate)
The shift towards 4K Ultra HD has seen TV manufacturers ditching 3D functionality from their latest models. But even if we are entering the final days of stereoscopic home cinema, then French director Luc Besson is ensuring that it's going out with a bang. This eye-poppingly wild and zany sci-fi adventure makes full use of the stereoscopic format to bring its inventive (and quite often vertiginous) locales and action set-pieces to life. A truly stellar 3D experience.
Also Nominated…
Terminator 2: Judgment Day 3D (Studiocanal)
Doctor Strange 3D (Walt Disney)
House of Wax 3D: Premium Collection (Warner Bros.)
---
Audio quality
Winner: Dunkirk (Warner Bros.)
In a year that has seen the release of any number of truly spectacular Atmos and DTS:X soundtracks, it may surprise some that the winner of this award is a 'plain old' DTS-HD Master Audio 5.1 mix.
With dialogue kept to a minimum, Christopher Nolan's wartime thriller Dunkirk relies on the vivid power of its sound design to propel the narratives ever onward. This mix immerses you in the heart of the onscreen action via its impressive 360-degree soundstage, and constant barrage of omnidirectional effects.
Underscoring all of this is Hans Zimmer's urgent musical accompaniment, which employs a cunning auditory illusion to relentlessly build tension in the lead up to the German attacks. Together it adds up to a uniquely persuasive and captivating aural experience of the highest order.
Also Nominated…
Hacksaw Ridge (Lionsgate)
Kong: Skull Island (Warner Bros.)
Rogue One: A Star Wars Story (Walt Disney)
---
Disc Fail
A lack of Atmos-phere…
Is there anything more frustrating than those Hollywood studios that have decided to make Dolby Atmos and DTS:X soundtracks exclusive to UHD Blu-ray discs? While Warner Bros., Lionsgate and Universal repeatedly thrill regular Blu-ray buyers with object-based mixes, the likes of Sony, Fox and Disney have opted to ring-fence 3D audio as the sole preserve of the Ultra HD Blu-ray format, turning this great advance in home cinema sonics into nothing more than a 4K sales tool…
---
World Cinema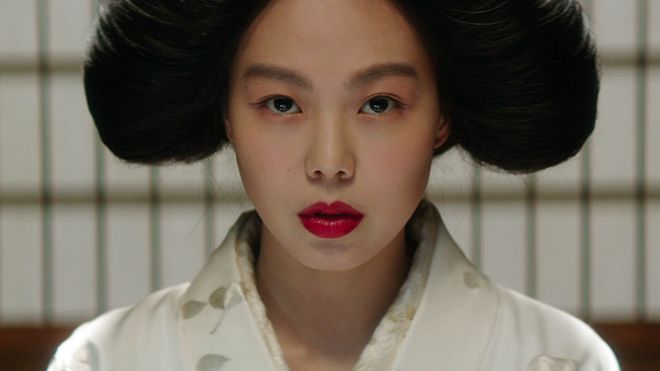 Winner: The Handmaiden: Special Edition (Curzon Artificial Eye)
Simmering with sexual tension and twistier than a game of Twister, this steamy Korean thriller finds director Park Chan-wook beguiling audiences with the story of a pickpocket recruited by a con-man to help him rob a wealthy Japanese heiress, only to end up falling in love with her target. Serving up two versions of the movie, Curzon Artificial Eye's Special Edition Blu-ray dazzles with its outstanding 2.40:1 Full HD encodes. The audio is no slouch either, backing up the stunning visuals with an intricate DTS-HD MA 5.1 soundscape.
Also Nominated…
The Wages of Fear (BFI)
Train to Busan (Studiocanal)
The Fabulous Baron Munchausen (Second Run)
---
Animation
Winner: The LEGO Batman Movie (Warner Bros.)
A refreshing antidote to the grim and gritty take on Batman that Hollywood has become so fond of, this surprisingly subversive computer-animated superhero satire is a joyous explosion of action and humour, delivered with an endless array of in-jokes for long-time Bat-fans. Whether you opt for the 1080p or 4K platter, the plastic pugilist and his blocky chums will unleash a riot of brightly coloured action on your home cinema screen, accompanied by a whizzy Atmos soundmix.
Also Nominated…
Moana (Walt Disney)
My Life as a Courgette (Thunderbird Releasing)
Storks (Warner Bros.)
---
Extra Feature
Winner: Sam Peckinpah: Man of Iron – Director's Cut (Bring Me the Head of Alfredo Garcia, Arrow Video)
Paul Joyce's superb feature-length 1993 TV documentary was already a very worthy inclusion on Arrow's Bring Me the Head of Alfredo Garcia Blu-ray. However, the label's initial two-disc release went one better by including an extended version featuring some 10 hours of previously unseen interviews.
Also Nominated…
Impressions: A Journey Behind the Scenes of Twin Peaks (Twin Peaks: A Limited Event Series, Paramount/Universal Pictures)
The Wild One and the BBFC (The Wild One, Indicator)
Ridley Scott Masterclass (Alien: Covenant, Twentieth Century Fox)
---
TV Release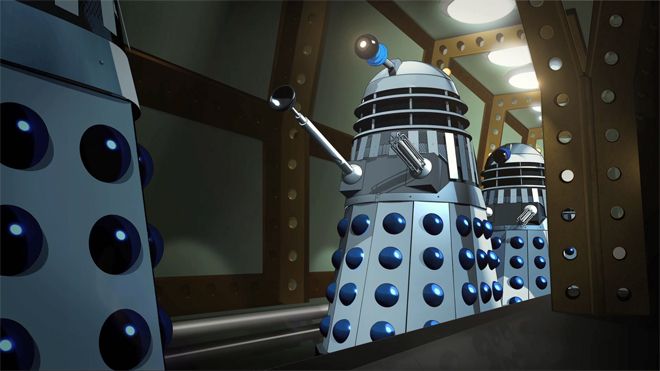 Winner: Doctor Who: The Power of the Daleks
The big problem with being a fan of classic Doctor Who is that 97 episodes from the show's first six years no longer exist in the BBC archives and are believed lost forever. Thankfully, recordings of the soundtracks do still exist and in the past the BBC has used these to make animated reconstructions of missing episodes from incomplete serials.
This fascinating Blu-ray release of Patrick Troughton's 1966 debut The Power of the Daleks marks a new development for the range, though: it's the first time that the broadcaster has commissioned a full-length animated reconstruction of an entire serial where no episodes exist. While the animation (in a choice of black-and-white or colour) won't trouble the likes of Disney, it resurrects a pivotal Doctor Who story and gives hope that other serials may one day get the same treatment.
Also Nominated…
Twin Peaks: A Limited Event Series (Paramount/Universal Pictures)
Planet Earth II 4K (BBC Worldwide)
O.J. Made in America (Dogwoof)
---
Book of the Year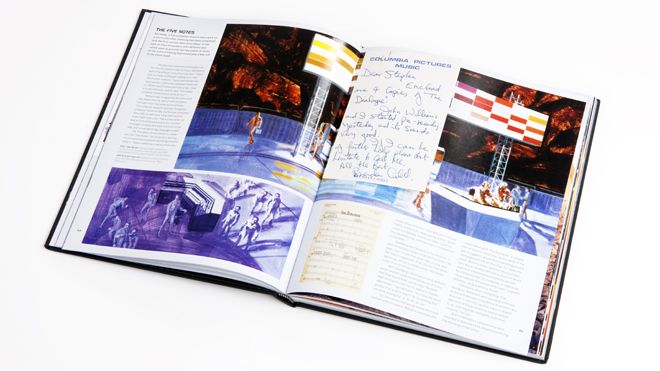 Winner: Close Encounters of the Third Kind: The Ultimate Visual History (Titan Books)
Titan's stunning hardback offers a detailed account of the making of Steven Spielberg's 1977 sci-fi classic from conception through to the alternate cuts – all illustrated with rare photos and concept art, plus special inserts including reproduction script pages complete with Spielberg's hand-written notes. Released to celebrate the film's 40th anniversary, it's both a fascinating read and an ideal companion to the recent 4K Blu-ray.
---
Visual Effects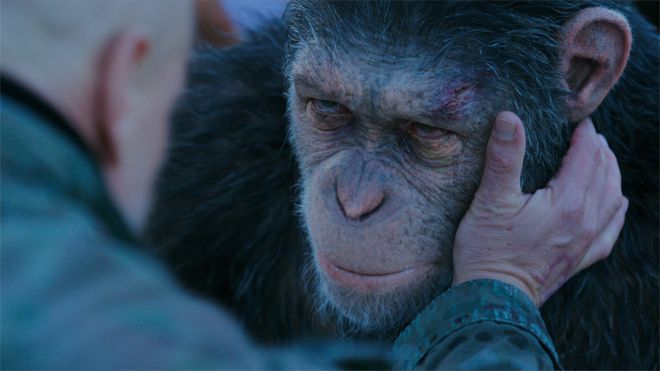 Winner: War for the Planet of the Apes (Twentieth Century Fox)
Over the course of three films, Fox's rebooted Planet of the Apes franchise has provided audiences with a showcase for the advancements in both motion-capture and CG modelling technologies of the past seven years. This final instalment is the most breathtaking achievement yet in this regard – its digital ape protagonists banish all thoughts of them being a mere collection of pixels. Their performances are remarkably emotive and affecting, and put plenty of 'real' actors we could name to shame.
Also Nominated…
Rogue One: A Star Wars Story (Walt Disney)
Guardians of the Galaxy Vol. 2 (Walt Disney)
Kong: Skull Island (Warner Bros.)
---
Demo Sequence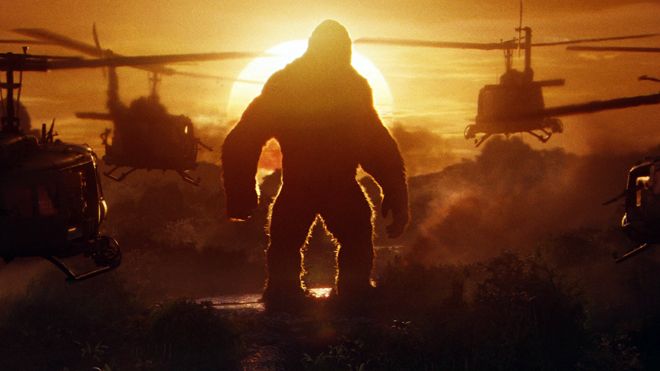 Winner: Helicopter Smackdown (Kong: Skull Island, Warner Bros.)
If you want to show off the talents of your home cinema you can do a lot worse than fire up this spin-off from 2014's Godzilla. Warner's Blu-ray teases its sonic prowess over the opening credits and puts Kong centre screen soon after – yet it's around the 25-minute mark where it really shines, as Kong decides he's had enough of people dropping explosives on his turf and starts swatting helicopters out of the sky. The ensuing gorilla warfare is chaotic, terrifying and beautiful – a reference-quality confection of lush, pin-sharp images and expansive Dolby Atmos audio. The latter throws effects around every speaker while slamming with seismic LFE shockwaves. Awesome.
Also Nominated…
Bombing the 'mole' (Dunkirk, Warner Bros.)
Battle of Scarif (Rogue One: A Star Wars Story, Walt Disney)
No Man's Land (Wonder Woman, Warner Bros.)
---
Film Boxset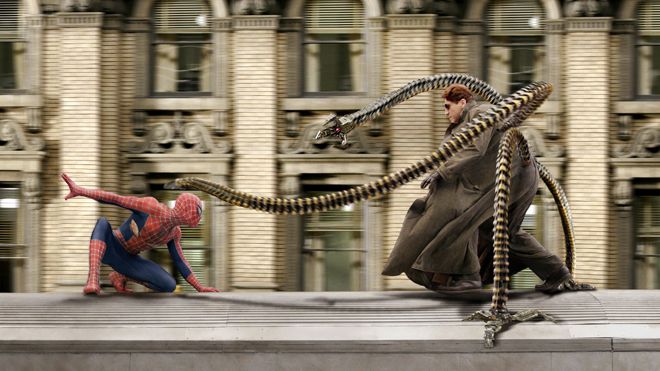 Winner: Spider-Man: Legacy Boxset [4K] (Sony Pictures)
It takes something special to stand out from the Blu-ray boxset crowd, as both major and indie labels have hammered our bank balances this year. This is where Sony Pictures' epic celebration of all-things Spider-Man enters the fray. Not content with giving fans 4K HDR presentations of the studio's trio of Sam Raimi Spidey films and the two subsequent efforts helmed by Marc Webb (all boasting brand-new Dolby Atmos mixes), this sensational package features an exhaustive array of bonus bits, and wraps it all up in gorgeous, and reassuringly solid, packaging. Sony has set the template for other boxsets to follow...
Also Nominated…
The Wonderful Worlds of Ray Harryhausen: Volume 2 – 1961-1964 (Indicator)
Hammer: Volume One – Fear Warning! (Indicator)
Phantasm 1-5: Limited Edition (Arrow Video)
---
Icon of the Year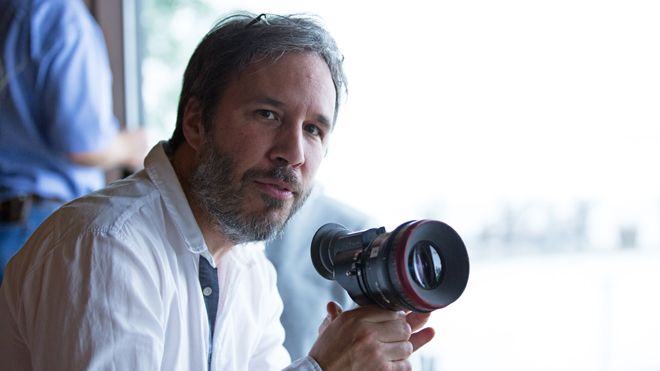 Winner: Denis Villeneuve
Having built up a fascinating body of films over the past few years with the likes of Prisoners (2013), Sicario (2015) and Arrival (2016), Denis Villeneuve made the jump to the major league with the long-awaited Blade Runner 2049. Even more spectacular and profound than its forerunner, this big-budget sci-fi sequel marks him out as one of Hollywood's most exciting filmmakers. Add to that the BD release of Arrival and the news that Villeneuve has signed on to direct the remake of Dune and you can see why we haven't stopped talking about him all year.
Also Nominated…
Gal Gadot
Patty Jenkins
---
Videogame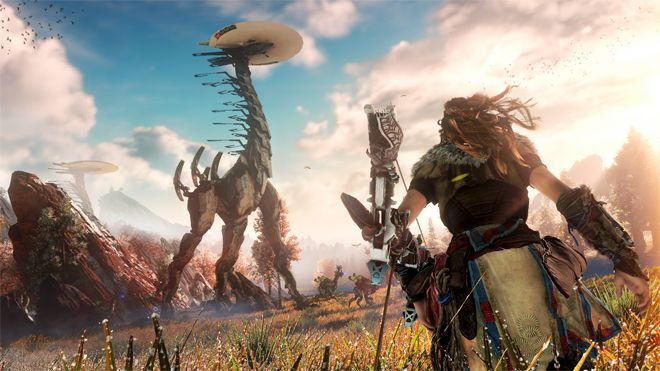 Winner: Horizon Dawn Zero (Sony Interactive Entertainment)
In a market even more saturated with sequels and pre-existing franchises than the movies, introducing a new gaming IP is a risky move. Thankfully, developer Guerilla Games took the risk and the resulting post-apocalyptic action-RPG it delivered is one of the most exciting and jaw-droppingly gorgeous games we've ever played (especially in 4K HDR on the PS4 Pro). It also introduced a new gaming icon in female lead Aloy, and we can't wait to see where future adventures take her.
Also Nominated…
Super Mario Odyssey (Nintendo)
Destiny 2 (Activision)
Resident Evil: Biohazard (Capcom)
---
Disc of the Year (BD)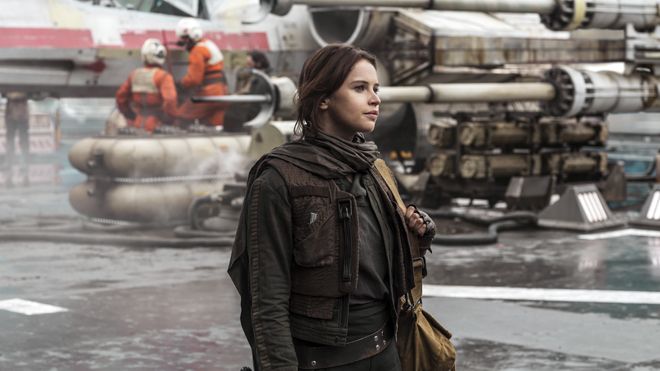 Winner: Rogue One: A Star Wars Story (Walt Disney)
It's hard to look beyond Rogue One: A Star Wars Story when considering the year's greatest all-round releases. First, it's a cracking flick – up there with the very best of the Star Wars franchise yet mining some refreshingly different themes. It's also given an A-grade AV presentation.
We've already sung the praises of its 1080p picture above; this is matched on Disney's Blu-ray by a 7.1 DTS-HD MA mix that flies the flag for traditional surround sound. The destruction of/escape from Jedha and the Scarif battle are delivered as full-on aural assaults; during the film's more atmospheric moments score, Foley and dialogue weave together to create a rich evocative tapestry. There's even a Wilhelm Scream or two thrown in to satiate die-hard fans. Meatier extras would have been nice, but we're really not complaining.
Also Nominated…
Dunkirk (Warner Bros.)
The Thing: Limited Edition (Arrow Video)
Kong: Skull Island (Warner Bros.)
---
Disc of the Year (4K)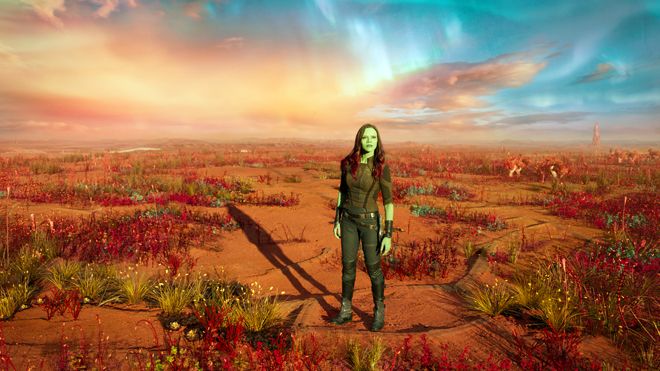 Winner: Guardians of the Galaxy Vol. 2 (Walt Disney)
This energetic outer-space sequel that shows the wickedly fun side of the Marvel Cinematic Universe was chosen to mark Disney's first foray into 4K Blu-ray. And – despite early rumours that it would feature a Dolby Vision encode proving unfounded – what a debut...
Guardians of the Galaxy Vol. 2's fantastic environments and characters provide the perfect canvas for the format's HDR and wide colour technologies to paint a memorable picture that's a cut above when it comes to image punch and tonal vibrancy. The accompanying Atmos soundtrack is equally thrilling; playful and bass rich, with perfectly integrated dialogue and moments of sheer aggression. Quality extras, including a chatty commentary from director James Gunn, round out a superior package.
Also Nominated…
Logan (Twentieth Century Fox)
John Wick: Chapter 2 (Warner Bros.)
Transformers: The Last Knight (Paramount/Universal Pictures)
---
Label of the Year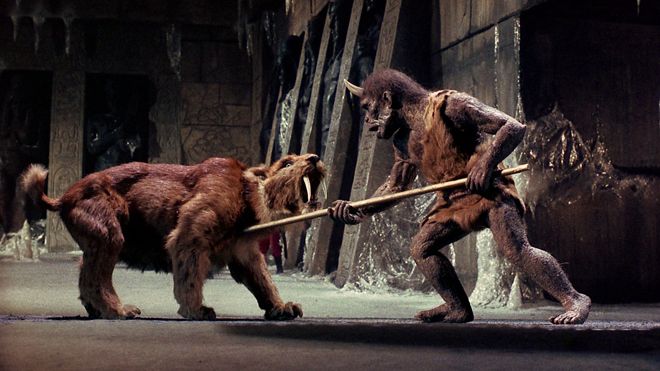 Winner: Indicator (Powerhouse Films)
The past year has seen indie distributor Powerhouse Films and its Indicator disc label attract a legion of discerning film fans on these shores. And with very good reason…
Given unparalleled access to the Sony Pictures vault, the label has awarded a host of films their long-awaited UK Blu-ray debuts, including tried-and-tested classics like The Wild One and The Big Heat, and more recent cult fare such as Ghosts of Mars and Housekeeping. This year also saw the label deliver its first Blu-ray boxsets, delighting fans of special effects pioneer Ray Harryhausen and British horror legend Hammer in the process.
In every case, Indicator has made a point of using the best available materials and serving up a wealth of archival and newly-created special features, as well as producing the best booklets in the business.
Also Nominated…
Arrow Video/Academy
Warner Bros. Home Entertainment
The Criterion Collection

SPONSORED VIDEO

SPONSORED VIDEO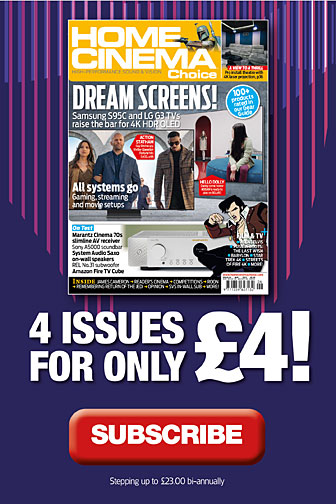 Home Cinema Choice #332

is on sale now, featuring: Samsung's 8K flagship; Anthem AVM 90 processor; B&W 800 Series Diamond; LG smart projector; Hollywood box office bombs; Hitchcock 4K; and more
Want to see your home cinema system featured in the pages of HCC? Click
here
for more info.