Movie Awards 2016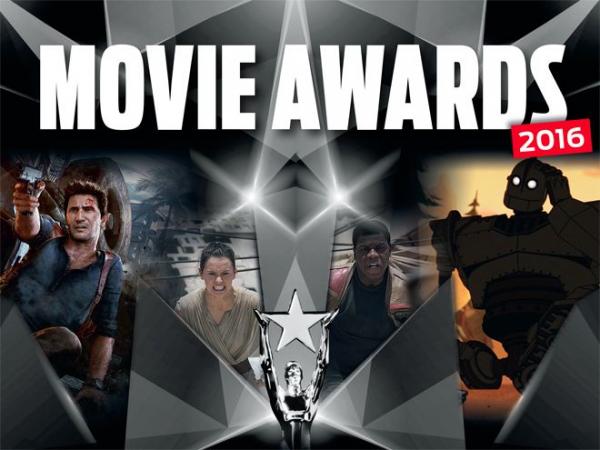 Looking for a demo-worthy Ultra HD Blu-ray? Want to rock your cinema room with a pristine Atmos soundmix? Then you've come to the right place, as our annual Movie Awards focus on the very best Blu-rays and DVDs available, from restored classics and TV series to big-budget blockbusters (and with a side-dish of on-demand, too). Now's the time to make sure there are no holes in your disc collection!
---
3D Blu-ray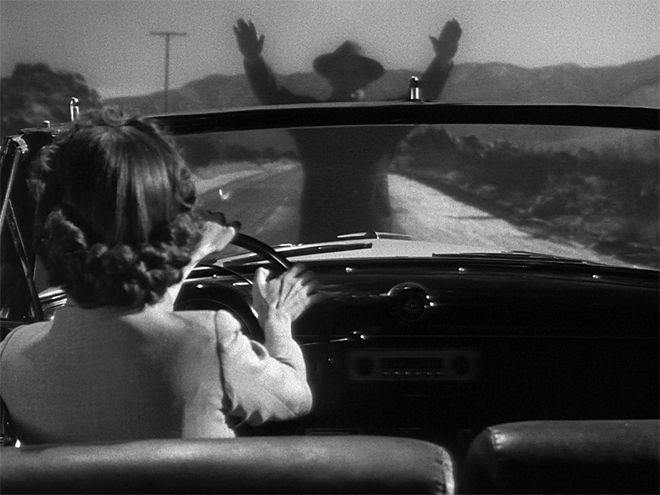 Winner: It Came from Outer Space 3D
A key title in the development of the science-fiction genre and stereoscopic cinema, this 1953 classic finds director Jack Arnold exploring the creative and dramatic possibilities afforded by 3D visuals to exciting effect. Restored to its original stereoscopic glory under the guidance of Bob Furmanek and the team at the 3-D Archive, It Came from Outer Space looks stunning on Blu-ray; the 3D image demonstrating an immersive sense of depth with no trace of any alignment issues. With the other Hollywood majors having fallen behind when it comes to vintage 3D films on Blu-ray, kudos to Universal Pictures for showing what can be done.
Also Nominated...
The Walk 3D
In the Heart of the Sea 3D
Jaws 3D
Star Trek Beyond 3D
---
Remaster
Winner: Napoleon
As restoration projects go, the effort undertaken to reconstruct the full version of Abel Gance's 1927 silent masterpiece is simply unparalleled. Spearheaded by film historian Kevin Brownlow, the project took decades to complete and – following a brand-new digital clean-up – has now made the jump to Blu-ray. The resulting hi-def presentation is spectacular and joined by some truly boundary-pushing bonus features.
Also Nominated...
Deep Red: 3-Disc Limited Edition
Dissent & Disorder: Alan Clarke at the BBC (1969-1989)
Body Double
Labyrinth: 30th Anniversary Edition
---
DVD Exclusive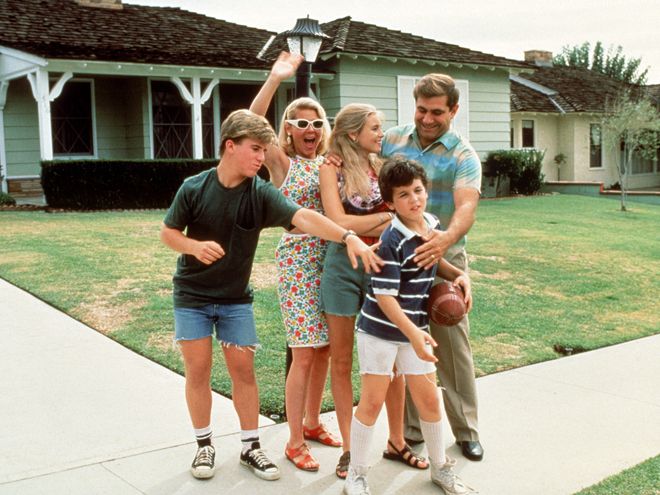 Winner: The Wonder Years: The Complete Series – Deluxe Edition
This mammoth boxset is a dream come true for fans of the celebrated late '80s sitcom. Spreading its sympathetic 4:3 transfers of all 115 episodes of the show across 26 platters, it also finds room for some 23 hours of bonus bits (including interviews, home movies and outtakes). However, what makes this UK DVD boxset particularly wonderful is that it is the first release anywhere to include all of the iconic music from the original broadcasts.
Also Nominated...
Respectable: The Mary Millington Story
Night of the Living Deb
Creature Designers: The Frankenstein Complex
---
Audio Quality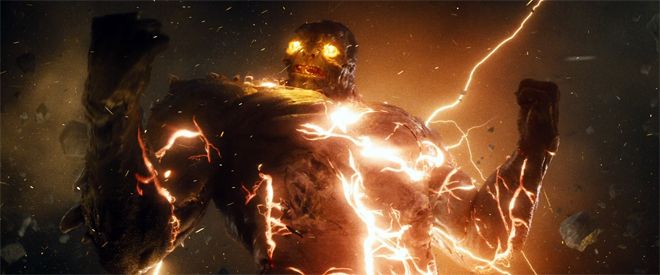 Winner: Batman v Superman: Dawn of Justice – Ultimate Edition
The long-awaited bigscreen match-up between the two comic book superheroes was never likely to be a quiet, perfunctory affair in terms of sound design. Carrying the same Dolby Atmos mix across both its Blu-ray and Ultra HD Blu-ray releases, Batman v Superman: Dawn of Justice's sonics soar just as high – and are just as powerful – as the Man of Steel himself.
Right from the off the Atmos track makes its presence felt with a broad dynamic range and room-rattling LFE, ably supported by convincing use of the height layer to make the mayhem seem that much more expansive. Meanwhile, the super-powered fight scenes reverberate with blows that sound like they really do hurt.
Throw in the excellent handling of Hans Zimmer and Junkie XL's brooding score and you have a superheroic treat for audio junkies.
Also Nominated...
Everest
Sicario
Star Wars: The Force Awakens
X-Men: Apocalypse
---
Picture Quality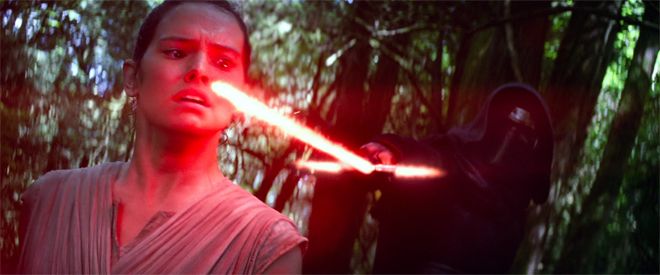 Winner: Star Wars: The Force Awakens
When the Star Wars: The Complete Saga Blu-ray boxset was released in 2011 concerns were raised about the use of digital filtering on several of the transfers. Thankfully, there are no such problems with the Blu-ray debut of the latest instalment in the galactic franchise.
Shot primarily on 35mm (with selected scenes captured using IMAX 70mm cameras) …The Force Awakens makes a flawless transition to Blu-ray. Colour saturation is rich, ensuring that the laserblasts, explosions and (especially) the Lightsabers look every bit as vibrant as you'd hope. Detailing is also pristine, revealing the wear and tear in the costumes and spacecraft – a key element in the 'lived-in' aesthetic the franchise strives for. Black levels, meanwhile are deep-space deep. It all adds up to a bigscreen experience that puts you right amongst Rey, Finn et al.
Also Nominated...
Crimson Peak
Spectre
The Jungle Book
The Shallows
---
Disc Fail
Winner: Kung Fu Panda 3: Awesome Edition
Twentieth Century Fox UK really let its panda down with this ironically titled 'Awesome Edition' of the DreamWorks animated hit. Due to a monumental misfire, the localised UK soundtrack was only provided as a lossy DTS 5.1 mix – something of a kick in the teeth for a franchise that has always delivered astonishing audio. To make matters even worse, the superior DTS-HD MA 7.1 track is actually present on the UK disc, but can only be accessed when it's spun in a Region A deck!
---
World Cinema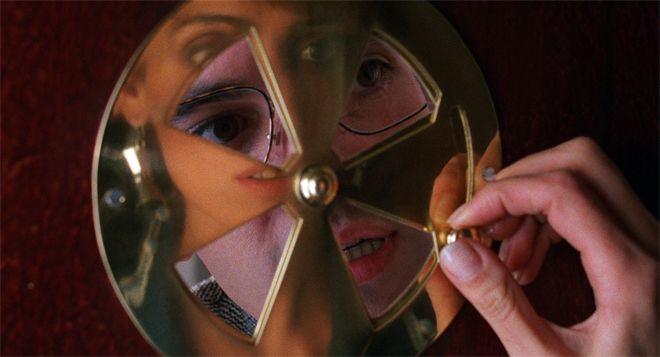 Winner: The Almodóvar Collection
StudioCanal's terrific boxset went some way to addressing the previous shortfall in the availability of Pedro Almodóvar's films on Blu-ray in Blighty. Based on new restorations from the original camera negatives, the boxset features gorgeous HD presentations of six of the acclaimed Spanish director's outings – Dark Habits, What Have I Done to Deserve This?, Law of Desire, Women on the Verge of a Nervous Breakdown, Kika and The Flower of My Secret – alongside choice bonus bits. ¡Cómo mola!
Also Nominated...
A Touch of Zen: Limited Edition
Underground
Ivan's Childhood
Akira Kurosawa's Dreams
---
Animation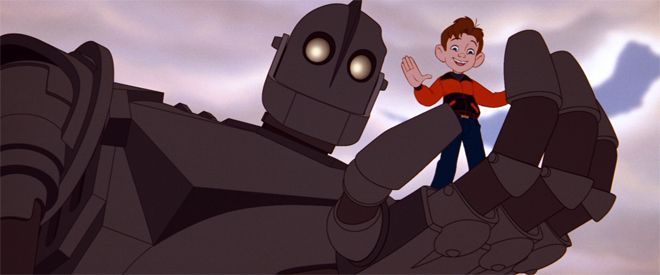 Winner: The Iron Giant: Signature Edition
Warner Bros. makes amends for its previous desultory treatment of Brad Bird's animated masterpiece with a hi-def package that offers beautifully restored 2.40:1-framed 1080p visuals, dynamic DTS-HD MA 5.1 sonics and a wealth of extra features (not least the refreshingly frank documentary The Giant's Dream). It may have taken 17 years, but The Iron Giant has finally been given the lavish release that it always deserved.
Also Nominated...
Evangelion 3.33: You Can (Not) Redo
Zootopia
Finding Dory
Kubo and the Two Strings
---
Extra Feature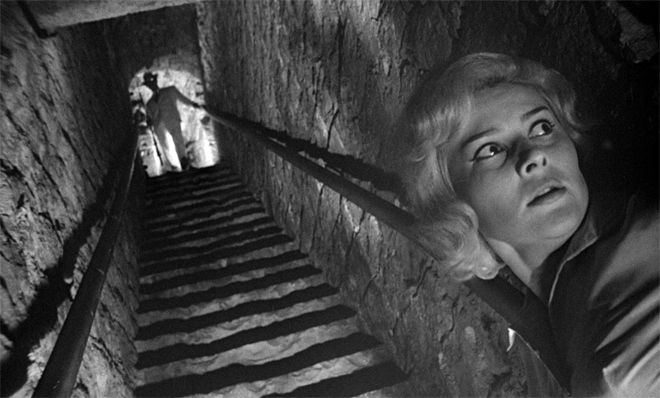 Winner: The Trouble with Titian Revisited (Blood Bath: Limited Edition)
The best extras are those that educate about the movies they accompany. The 81-minute The Trouble with Titian Revisited does just that, with erudite film critic Tim Lucas taking viewers on a fascinating exploration of how Roger Corman transformed a Yugoslavian crime film into a shlocky vampire flick. It's one Making of… documentary that's far more interesting than the films themselves.
Also Nominated...
Me Me Lai Bites Back (Man From Deep River)
Making The Martian (The Martian: Extended Edition)
The Giant's Dream (The Iron Giant: Signature Edition)
---
TV Release
Winner: Dissent & Disruption: Alan Clarke at the BBC (1969-1989)
Anybody who thinks that we're living in a 'Golden Age' of TV drama should take a look at this astonishing BFI boxset devoted to Liverpudlian director Alan Clarke. Over the course of its 13 discs (11 Blu-rays and two DVDs) this set brings together all of the surviving one-off dramas and plays Clarke helmed for the BBC between 1969 and 1989. From episodes of Half Hour Stories and a Brecht adaptation starring David Bowie to better-known fare such as Scum and The Firm, it's all here.
On top of this wealth of peerless TV dramas (all nicely restored, of course) the BFI has assembled a staggering array of bonus features including a new 12-part documentary about Clarke's career and a 200-page book of essays about the featured dramas.
Also Nominated...
The Wonder Years: The Complete Series – Deluxe Edition
The Flash: The Complete Second Season
Game of Thrones: The Complete Sixth Season
---
Book of the Year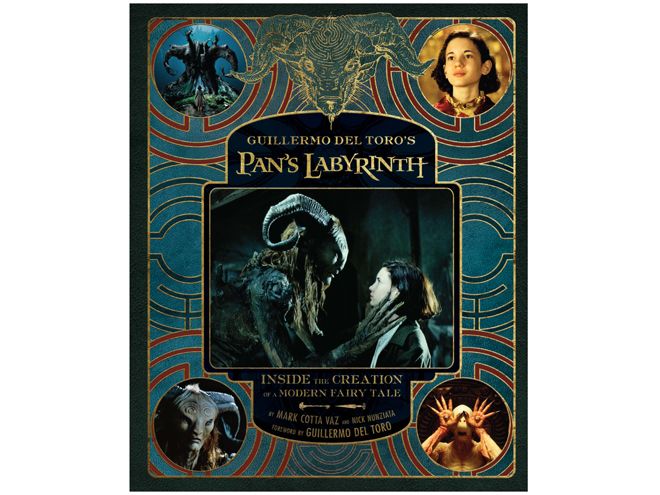 Winner: Guillermo del Toro's Pan's Labyrinth: Inside the Creation of a Modern Fairy Tale
A step-up from the standard 'Art of…' book, this enchanting full-colour hardback offers an in-depth look at the creation of del Toro's 2006 genre classic. While the abundance of rare art and photos would be enough to make this tome a must-have for fans, it's biggest strength is actually the frank accounts of the difficulties del Toro encountered in making his fantasy film. Over 200 pages, and featuring additional goodies such as script excerpts, it's a fine companion to the Blu-ray.
---
Demo Sequence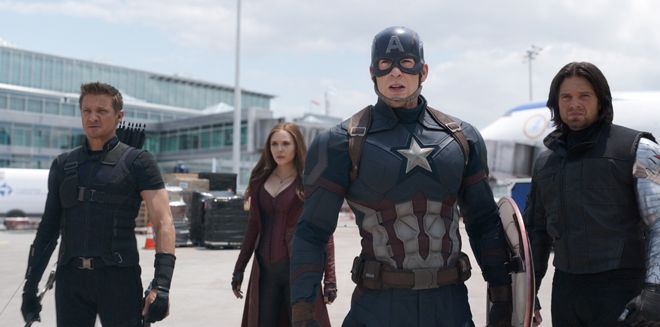 Winner: Airport Showdown (Captain America: Civil War 3D)
Marvel's third Captain America flick certainly lived up to its sub-title with this titanic tussle between two teams of superheroes. The comic book action that unfurls offers up a sonic showcase of expansive dynamics, fluid channel transitions and seismic levels of LFE. It looks superb too, with the 3D platter providing plenty of screen-popping effects – as well as being the only way of seeing the sequence in its original IMAX aspect ratio.
Also Nominated...
The Falcon flies again (Star Wars: The Force Awakens)
Swarming the Enterprise (Star Trek Beyond)
---
Visual Effects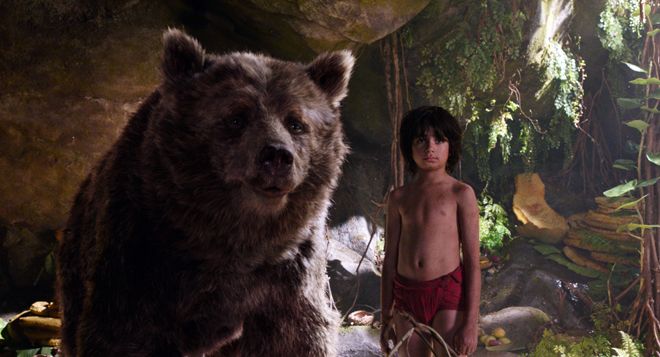 Winner: The Jungle Book
Jon Favreau's recent live-action remake of Disney's The Jungle Book is a fabulous film from any standpoint – but even more so when you consider that the entire thing was shot on a soundstage in Los Angeles. Drawing on the talents of award-winning visual effects director Rob Legato and several VFX houses (including WETA and MPC), The Jungle Book is populated by a cutting-edge menagerie of CGI animals that feels completely real – meaning you're more likely to care what happens to them...
Also Nominated...
The Martian
Star Wars: The Force Awakens
Warcraft: The Beginning
The BFG
---
VOD Series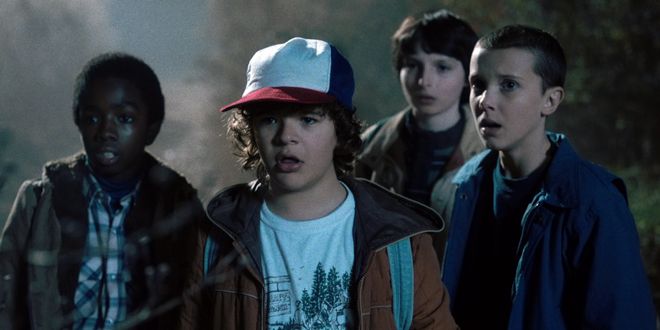 Winner: Stranger things (Netflix)
Tapping into our nostalgia for the 1980s, and channelling a good slice of Stephen King-style mystery into its narrative, Netflix's Stranger Things was this year's water-cooler TV event and enjoyably original, despite all its obvious homages. And as we've come to expect from a Netflix show, the eight episodes oozed AV quality, with gorgeous native 4K streams and sound design that pays real attention to detail. No Blu-ray release yet, so get online to binge it before S2 rolls around.
Also Nominated...
Ash vs Evil Dead: Season One (Virgin Media)
Luke Cage: Season One (Netflix)
Black Mirror: Season Three (Netflix)
Mr Robot: Season Two (Amazon Prime)
---
Film Boxset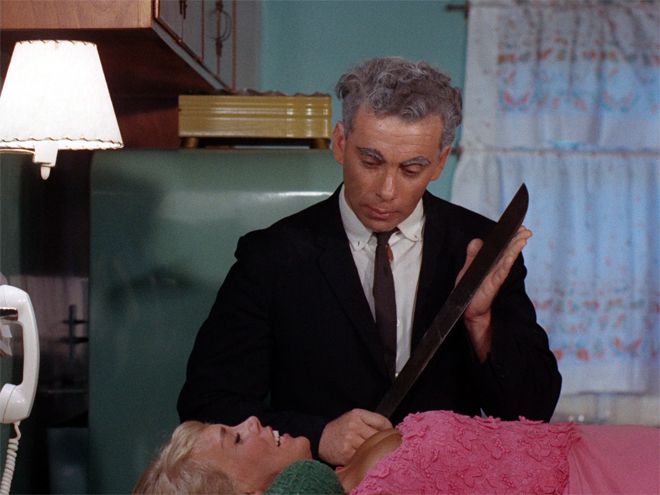 Winner: The Herschell Gordon Lewis Feast
The past year has seen Arrow Films release some cracking boxsets across its Video and Academy imprints, but none can measure up to this premium-priced set devoted to the 'godfather of gore'. Boasting meticulous restorations of 14 of Herschell Gordon Lewis' films – including the notorious Blood Feast, Two Thousand Maniacs! and Color Me Blood Red – alongside a plethora of interviews, commentaries, video essays, outtakes and other treats, it certainly provides a 'feast' for exploitation cinema junkies. There's obviously a lot of love gone into producing this package – and we love it, too.
Also Nominated...
American Horror Project: Volume One
Buster Keaton: The Complete Short Films 1917-1923
The Almodóvar Collection
---
Icon of the Year
Winner: J.J. Abrams
The last 12 months have seen Mr Abrams' stock rise ever higher, as the writer/director/producer has successfully rebooted one film franchise (Star Wars), kept another ticking over (Star Trek), returned to an old fave (10 Cloverfield Lane) and brought more goodies to the smallscreen (Westworld). It's his work with Lucasfilm that stands out of course, with ...The Force Awakens effectively erasing our bad memories of Jar-Jar Binks. Under his guidance, the series looks set to go from strength to strength.
Also Nominated...
Kathleen Kennedy
Dwayne 'The Rock' Johnson
Doctor Strange's Cloak of Levitation
---
Videogame
Winner: Uncharted 4: A Thief's End
There are few game series as cinematic as Naughty Dog's Uncharted. Even so, Uncharted 4: Thief's End elevates things to a whole new level. Putting players once more in the shoes of professional treasure hunter Nathan Drake, the game zips around more locations than your average James Bond flick and serves up enough explosive action to make Michael Bay green with envy. Add to that the dynamic Full HD visuals (running at a consistent 30fps) and 7.1 soundscape and you have a five-star gaming blockbuster.
Also Nominated...
Dark Souls III
Gears of War 4
Battlefield 1
---
Ultra HD Blu-ray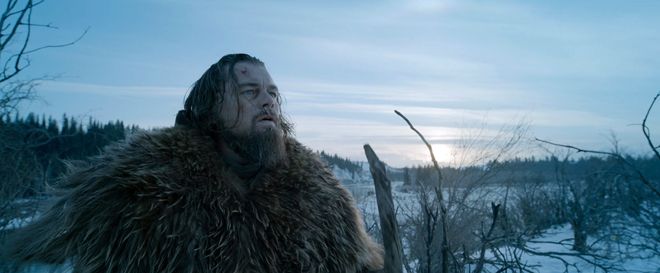 Winner: The Revenant
Alejandro Iñárritu's Oscar-winner is a gruelling, brutal and harrowing period epic that astonishes when it comes to its cinematography – Iñárritu famously opted to shoot only using natural light. This attention to detail is something that 20th Century Fox's Ultra HD Blu-ray release relishes. Indeed, The Revenant has become the poster boy of the UHD generation, showcasing the format's appeal, and deservedly so.
4K image clarity, aided by the native resolution of the source, is sumptuous, daring you to immerse yourself in its CinemaScope vistas and Leonardo DiCaprio's facial hair. HDR grading and colour depth is even more striking, with shadow details and varied hues in evidence that are AWOL on the standard BD platter. Extras are perfunctory and a 3D audio mix would have been nice, but that's just us nit-picking really. Buy it, watch it, watch it again.
Also Nominated...
Pacific Rim
The Amazing Spider-Man 2
X-Men: Apocalypse
Labyrinth: 30th Anniversary Edition
---
Disc of the Year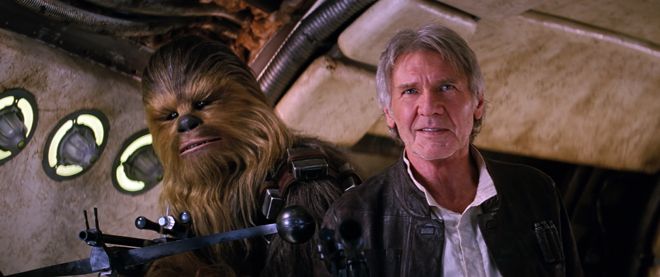 Winner: Star Wars: The Force Awakens 3D – Collector's Edition
We did consider eschewing this triple-disc release as only a mere seven months have elapsed since the original Blu-ray outing for the Star Wars sequel. Yet while we appreciate that some will be annoyed about this double-dip strategy, there's no escaping the brilliance of Disney's Collector's Edition package.
Here, the 2D version is joined by the 3D encode (as seen theatrically) making its home debut, and it's one that stereoscopic system owners will dig – there's depth, scale and immersion in spades. The DTS-HD MA 7.1 mixes remain reference-grade, too.
And then there are new extra features, particularly the chat track from director J.J. Abrams which is essential listening for any Tatooine moisture farmer, not to mention the pretty-as-a-picture slip-cover packaging. Together, it adds up to an irresistible BD set.
Also Nominated...
Dissent & Disruption: Alan Clarke at the BBC (1969-1989)
The Revenant [Ultra HD Blu-ray]
The Iron Giant: Signature Edition
---
Label of the Year
Winner: British Film Institute
The BFI has enjoyed a banner year in 2016, gracing film fans with some of the most important and unexpected Blu-rays to ever see the light of day.
Spanning the entire history of cinema from the silent era (Napoleon) to more recent world cinema gems (Underground), by way of banned television dramas (Culloden & The War Game), teen hits from the Swinging Sixties (Expresso Bongo) and cult shockers (Psychomania), the BFI's lineup has had something for everyone. And in each case the label has invested time and effort in delivering the best possible HD package, whether that means creating new restorations or sourcing a fascinating array of supporting features (both archival and newly-produced).
There are other labels putting out discs with flashier AV credentials, for sure. Yet none have offered a Blu-ray slate as exciting, eclectic and expertly-curated as that of the BFI. Bravo.
Also Nominated...
Arrow Video/Academy
Indicator/Powerhouse Films
Universal Pictures

SPONSORED VIDEO

SPONSORED VIDEO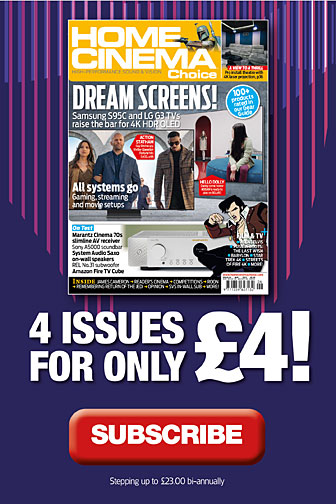 Home Cinema Choice #332

is on sale now, featuring: Samsung's 8K flagship; Anthem AVM 90 processor; B&W 800 Series Diamond; LG smart projector; Hollywood box office bombs; Hitchcock 4K; and more
Want to see your home cinema system featured in the pages of HCC? Click
here
for more info.