Movie Awards 2015
From blockbusters to classics, TV shows to animation, we reveal the year's best Blu-rays and DVDs
In our annual Movie Awards we cast a critical eye over the Blu-ray and DVD releases of the past year, with headline categories such as Best Picture and Best Audio joined by accolades for Best Packaging, Best Remaster, Best Extra and many more. If you're keen to add experience the greatest that home cinema currently has to offer – and make sure there are no holes in your disc collection – you've come to the right place! So without further ado, let's get things started...
---
Best Picture Quality
Winner: Tomorrowland: A World Beyond
The world's first ever Dolby Vision cinema release also cuts a spectacular figure in Full HD. Bursting with bold colours, pristine blacks and futuristic levels of fine detail, this 2.20:1-framed transfer of Brad Bird's digital photography represents Blu-ray at the top of its game. It's utterly faultless – spin up the disc, sit back and prepare to be blown away.
Also nominated…
Lucy
The Hobbit: The Battle of the Five Armies
Interstellar
Jurassic World
Mad Max: Fury Road
Pixels
---
Best SFX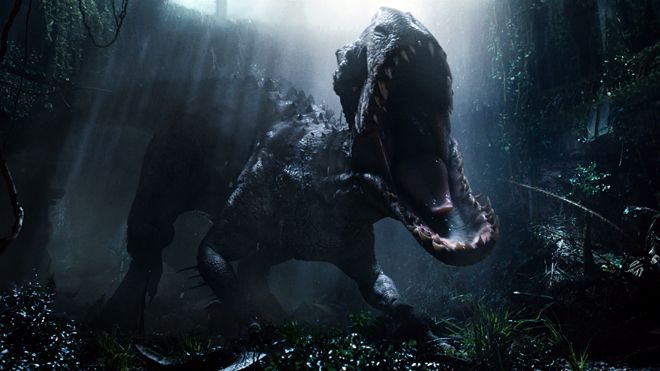 Winner: Jurassic World
When it comes to visual effects, the Jurassic Park franchise really is the gift that keeps on giving. While Steven Spielberg's 1993 original redefined the world of CGI, this long-awaited follow-up takes its pixel-pushing a step further, not only convincing us that its prehistoric critters are living, breathing animals, but giving them distinct personalities too. A monstrous achievement.
Also nominated…
Interstellar
Fast & Furious 7
Avengers; Age of Ultron
---
Best 3D Blu-ray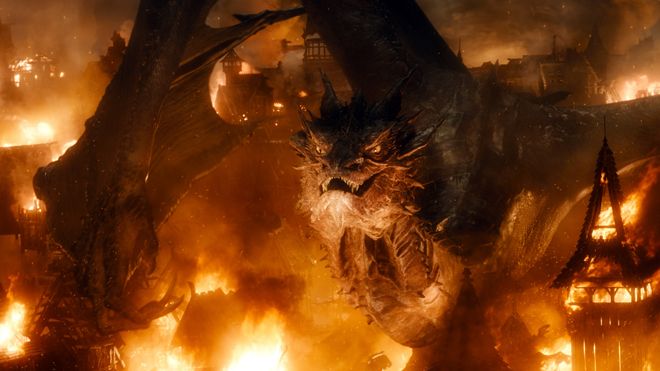 Winner: The Hobbit: The Battle of the Five Armies 3D
The finale to Peter Jackson's epic adaptation of The Hobbit makes for an awe-inspiring stereoscopic experience – perhaps the best that live-action cinema has to offer. There's an authentic sense of depth that dovetails with the CinemaScope cinematography to create pure immersion, backed up by lush textures and lashings of detail.
Also nominated…
Book of Life 3D
Jupiter Ascending 3D
Mad Max: Fury Road 3D
---
Best Packaging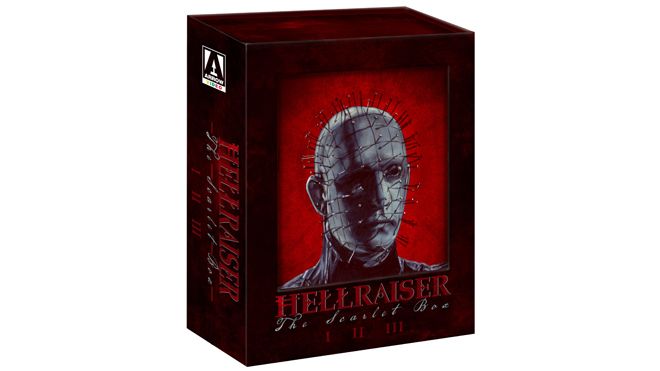 Winner: Hellraiser: The Scarlet Box
'You opened it. We came...' Having sold out on pre-orders, fans of Clive Barker's fright franchise will have to go to Hell and back in order to get their hands on this limited edition Blu-ray boxset. However, the effort is clearly worth it, with Arrow Video's new restorations of the first three Hellraiser films arriving in a beautifully designed box alongside plenty of exclusive collectibles including a poster, five art cards and a luxurious 200-page hardback book.
---
Best Remaster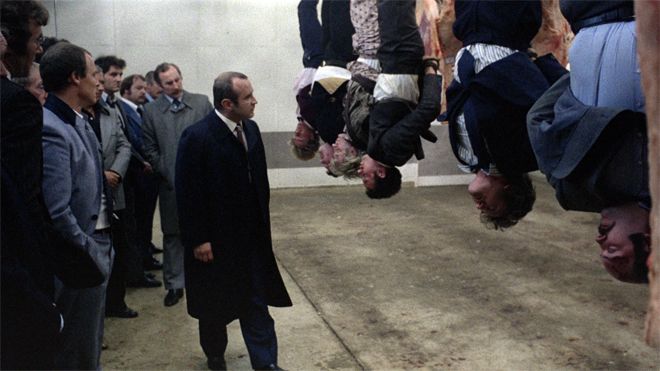 Winner: The Long Good Friday
Another year, another well-deserved award for Arrow's restoration supervisor James White and his talented team. Working from the ground up utilising the original camera negative, this freshly-minted 2K restoration of The Long Good Friday delivers a major upgrade over the film's previous lacklustre hi-def outings, with significant improvements evident in stability, colour and detail.
Also nominated…
The Third Man
Les Yeux sans visage (Eyes Without a Face)
Thieves' Highway
---
Best DVD Exclusive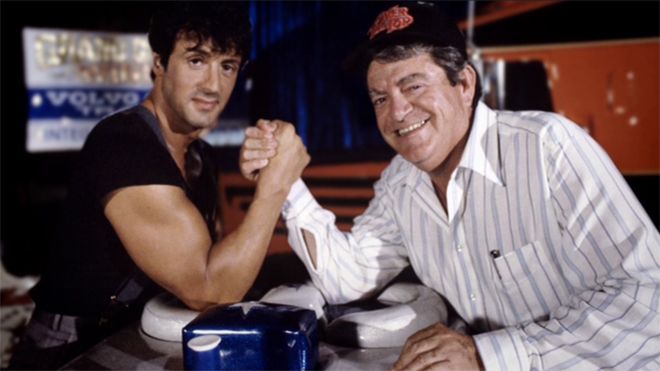 Winner: Electric Boogaloo: The Wild, Untold Story of Cannon Films
In the 1980s, Cannon rewrote the Hollywood rulebook with its frenetic output of low-budget action flicks and sci-fis – notching up 43 movies in 1986 alone. The company's meteoric rise and rapid fall (following the disastrous Superman IV) is recounted in this brilliant feature-length doc, which splices archive and talking-heads footage with trailers and clips from the likes of Lifeforce, Death Wish II and Breakin'.
Also nominated…
Life Itself
Marshland
Future Shock! The Making of 2000AD
---
Best World Cinema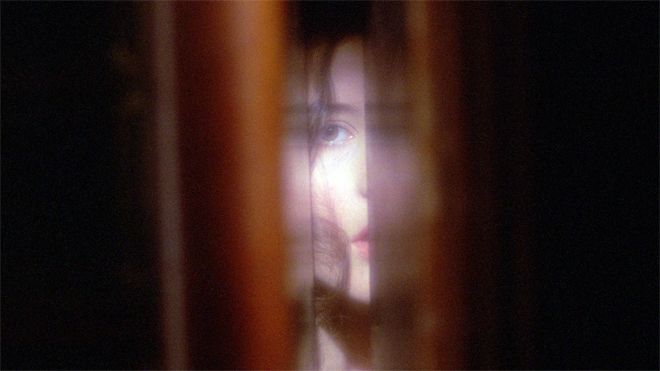 Winner: The Strange Case of Dr. Jekyll and Miss Osbourne
From the sensitive new 2K restoration of the film's haunting visuals to the extensive array of supplementary material that has been assembled, this hi-def outing for Walerian Borowczyk's outrageous 1981 take on the Jekyll and Hyde story is an unqualified success as both a standalone release and a companion to Arrow's earlier award-winning Borowczyk Blu-ray boxset.
Also nominated…
A Girl Walks Home Alone at Night
Les Yeux sans visage (Eyes Without A Face)
Marshland
---
Book of the Year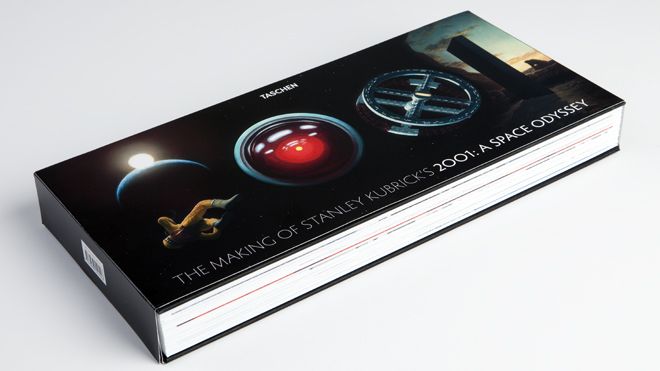 Winner: The Making of Stanley Kubrick's 2001: A Space Odyssey
This lavish Taschen Books' tome was once only available as part of a £900 multi-volume limited Collector's Edition. Now re-released as a standalone £50 option, it's everything a movie book should be. Put together by SFX/tech journo Piers Bizony, across its 562 pages it features a wealth of exclusive imagery (set photos, conceptual art, etc) culled from the Stanley Kubrick archives. As an indispensable partner to the director's sci-fi classic, it even mirrors the shape of the film's iconic monoliths.
---
Best TV Release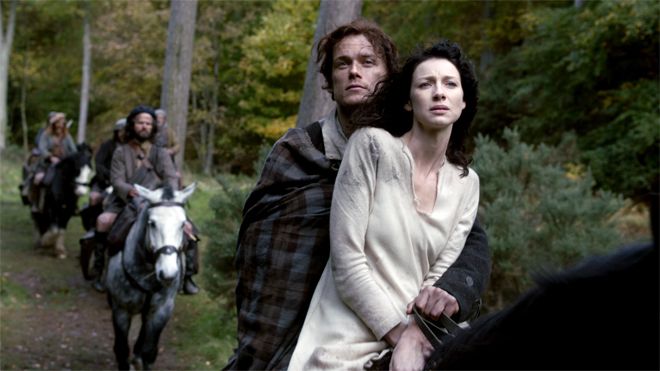 Winner: Outlander: Complete Season One – Collector's Edition
This historical-fantasy series may have debuted on the Starz network but finds its real home on Sony Pictures' five-disc Blu-ray boxset, with Full HD encodes that revel in the show's stunning Scottish locations and atmospheric, musical DTS-HD Master Audio 5.1 mixes. And in this Collector's Edition, Outlander's sixteen episodes of complex, gritty drama are accompanied by superb extras and a 68-page book.
Also nominated…
The Avengers: The Complete Series 4
The Wire: The Complete Series
The Walking Dead: The Complete Fifth Season
---
Best Audio Quality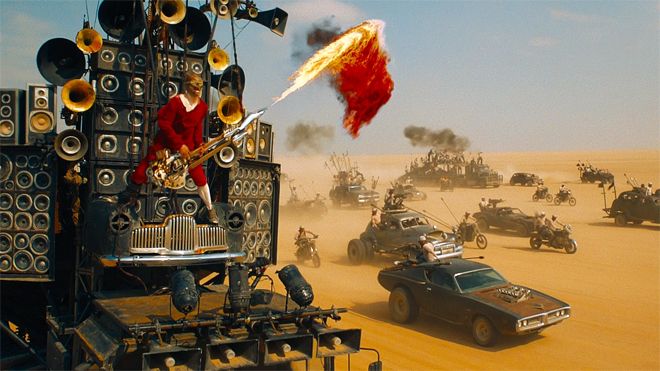 Winner: Mad Max: Fury Road
George Miller's kinetic action flick proves exactly what a Dolby Atmos soundtrack is capable of – this is thrilling, inventive, detailed stuff with a monstrous dynamic range. Audio highlights are varied and copious, running from exquisite use of localised, positional effects to the room-filling score, thunderous LFE hits, sweeping sonic pans and nailed-down dialogue. Mad Max: Fury Road storms through your cinema like an aural hurricane. Play it loud and proud!
Also nominated…
Fury
Into the Woods
Exodus: Gods and Kings
Whiplash
Chappie
Jupiter Ascending
---
Best Animation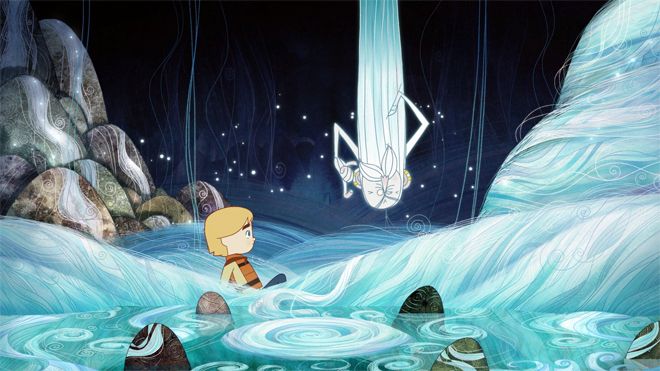 Winner: Song of the Sea
Song of the Sea feels like a breath of fresh air in an ocean of CG 'toons, with exquisite – and unusual – hand-drawn visuals proving the perfect accompaniment to its Celtic folklore-infused narrative. StudioCanal has knocked up an exemplary Blu-ray for this cracking animation, with engaging DTS-HD MA mixes (English and Gaelic) and input from director Tomm Moore in the extra features.
Also nominated…
The Book of Life 3D
The Tale of the Princess Kaguya
Inside Out
---
Best Extra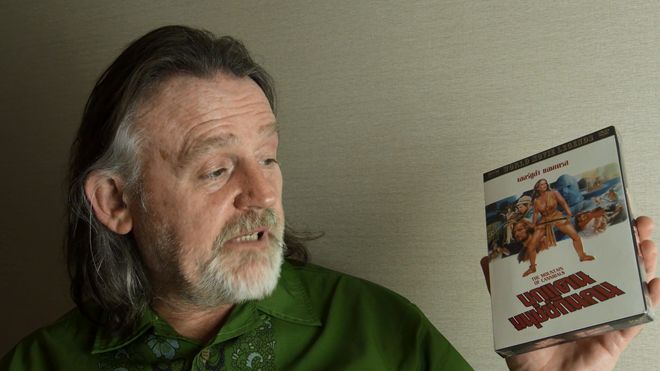 Winner: Eaten Alive! The Rise and Fall of the Italian Cannibal Film (Zombi Holocaust)
It's always a joy when BD/DVD extras are used to explore the more maligned aspects of cinema. Here, Calum Waddell's fascinating feature-length documentary charts in rare detail the short-lived fad for Italian cannibal movies that covered screens in gore in the 1970s and '80s. A brilliant addition to 88 Films' Zombi Holocaust platter.
Also nominated…
The Science of Interstellar (Interstellar)
Keepers of the covenant: The Making of Exodus… (Exodus: Gods and Kings)
Talking Fast (Fast & Furious 7)
---
Best Demo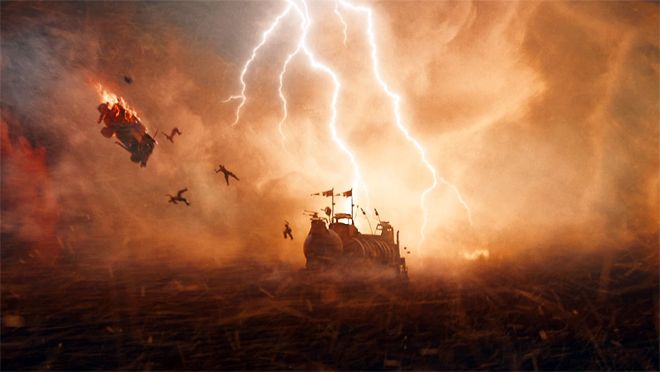 Winner: Mad Max: Fury Road
Picking just one demo scene from this blockbuster is an almost impossible task – the mix of non-stop action, rich 1080p imagery and dazzling Atmos audio make the whole shebang an AV showcase. The dust storm (Chapter 3) is our favourite sequence, though, with its largescale painterly visuals and creative use of the 3D soundfield combining to make the best ten minutes in AV that 2015 had to offer.
Also nominated…
Teenage Mutant Ninja Turtles 3D (Downhill chase)
The Hobbit: The Battle of the Five Armies 3D (Dragon slayer)
Jurassic World (Indominus rex breaks loose)
---
Disc Fail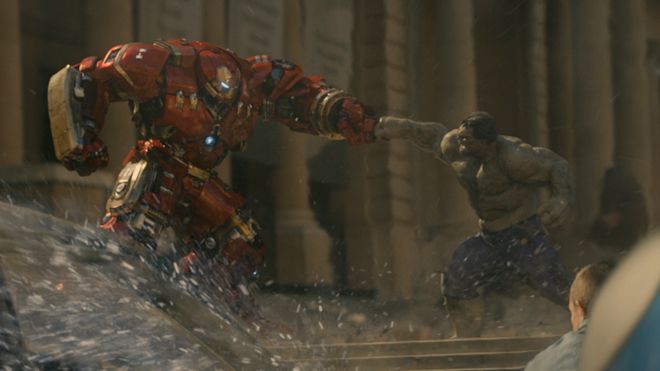 Winner: Avengers: Age of Ultron's anaemic audio
From its Hulk vs. Hulkbuster brawl to the showdown with Ultron's robot army, Marvel's sequel had everything you need for a stunning mix, yet the lack of power and range in the DTS-HD MA 7.1 track makes its sound like they're punching each other with cotton wool.
Also nominated…
Paddington's pitiful extras
Predestination's incorrect aspect ratio
Upscaled Game of Death
---
Best Film Boxset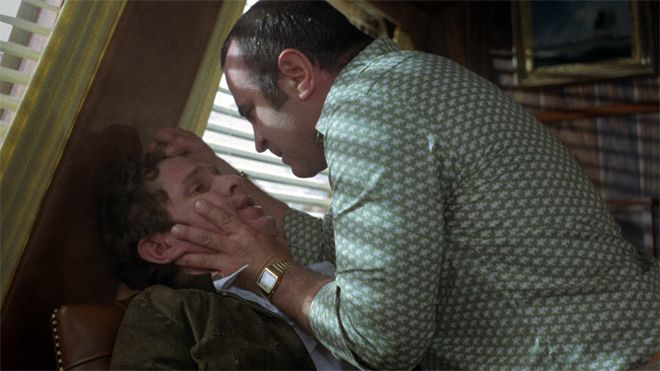 Winner: The Long Good Friday + Mona Lisa
In a year that saw Arrow release plenty of superb boxsets (including two of the nominations below) this timely reminder of Bob Hoskins' talent towers above them all. As well as two gorgeous new 2K restorations, it comes loaded with exclusive extras including an HD presentation of John Mackenzie's public information film Apaches.
Also nominated…
Videodrome: Limited Edition
Hellraiser: The Scarlet Box
The Charlie Chaplin Collection
---
Best Fight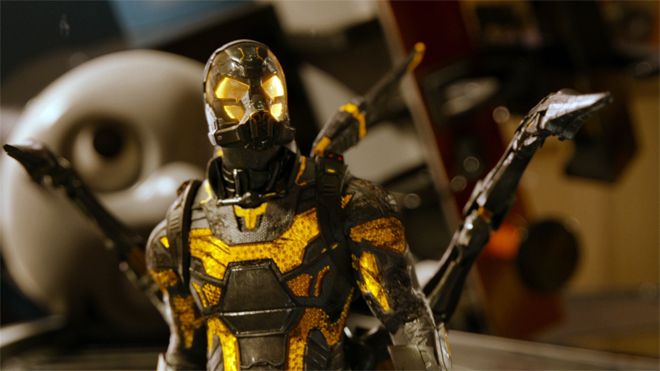 Winner: Ant-Man vs. Yellowjacket (Ant-Man)
While many CG-enhanced superhero slobberknockers are accused of looking like action figures come to life, Ant-Man's imaginative and exciting showdown makes it literal. Following a punch-up in a briefcase, Ant-Man and Yellowjacket take their brawl to a child's bedroom with their life and death battle playing out on a toy train set. Superb.
Also nominated…
Zhang Ziyi vs. Max Zhang (The Grandmaster)
Dwayne Johnson vs. Jason Statham (Fast & Furious 7)
I. Rex vs. Raptors and T-Rex (Jurassic World)
---
Best Comedy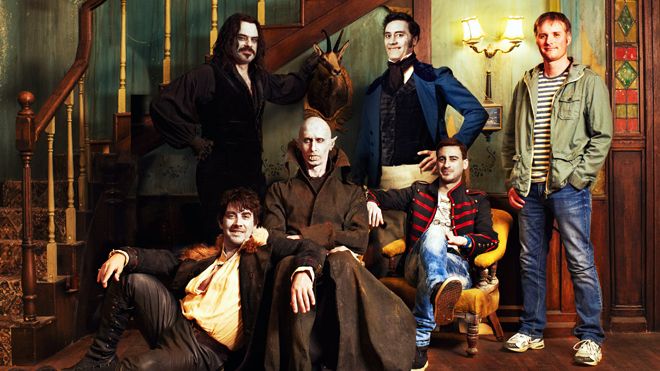 Winner: What We Do in the Shadows
The writers who gave us Flight of the Conchords inject some much-needed fresh blood into the lifeless corpse of the horror comedy with this New Zealand mockumentary following four vampire flatmates. Tapping into a rich vein of deadpan humour and observational silliness, What We Do In The Shadows is one of the funniest genre satires you'll ever see.
Also nominated…
Paddington
Ted 2
Spy
---
Best Game
Winner: Metal Gear Solid V: The Phantom Pain
If this really does prove to be game designer Hideo Kojima's final Metal Gear Solid, then he definitely saved the best for last. Raising the bar for blockbuster games …The Phantom Pain is an astonishing and ambitious open-world reinvention of the series' trademark stealth gameplay married to some serious audio-visual panache. Dim the lights, fire up your bigscreen and start sneaking...
Also nominated…
Bloodborne
The Witcher 3: Wild Hunt
Batman: Arkham Knight
---
Icon of the Year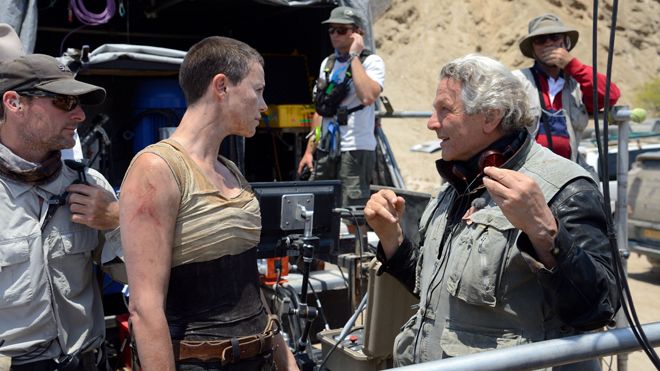 Winner: George Miller
Think action cinema is a young man's game? Then think again. Having spent a couple of decades playing with talking animals (Babe, Happy Feet, etc.), 70-year-old filmmaker George Miller reclaimed the action-movie crown he hung up in 1985 with this Summer's sensational Mad Max: Fury Road. Welcome back, George, you've been missed. Now make the sequel.
Also nominated…
Tomm Moore – Ireland's answer to Hayao Miyazaki
Christopher Nolan – Master of Imax
T-Rex – Still undefeated...
---
Label of the Year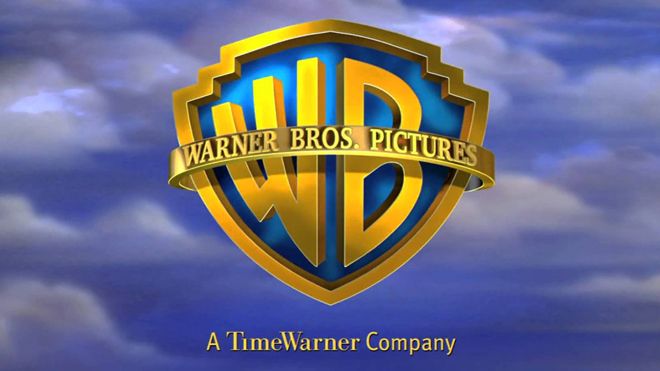 Winner: Warner Bros. Home Entertainment
At a time when some major Hollywood labels seem to be turning their attention away from physical media, Warner Bros. remains as committed as ever to silver discs. From the latest event pictures to small-screen sitcoms, the studio's support for Blu-ray is unwavering and its constant striving for audio-visual excellence (including a rapid uptake of the Dolby Atmos format) has seen it deliver many of the year's most impressive hi-def platters.
Also nominated…
Arrow Video/Academy
Eureka: The Masters of Cinema Series
Universal Pictures
---
Disc of the Year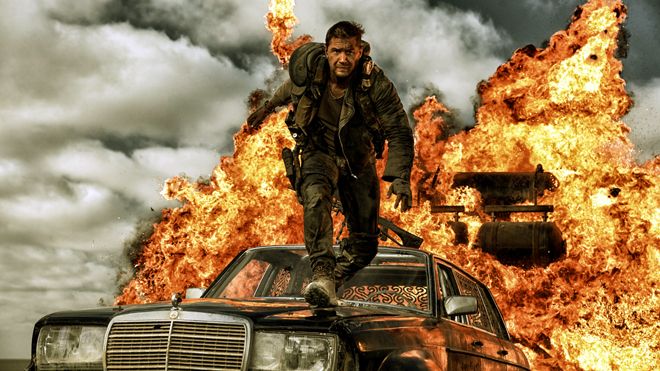 Winner: Mad Max: Fury Road
It's already snapped up our Best Demo and Best Audio awards, so finding Mad Max: Fury Road crowned Disc of the Year shouldn't come as much of a surprise. As a movie, it's nigh-on perfect, with its stripped-back narrative and accomplished editing allowing the automotive mayhem to take centre-stage. And as an AV extravaganza it pushes the envelope with its bombastic sound design and sand-strewn Full HD visuals. All of which makes it a Blu-ray release no home cinema fan can afford to be without.
Also nominated…
The Long Good Friday + Mona Lisa
Interstellar
The Third Man

SPONSORED VIDEO

SPONSORED VIDEO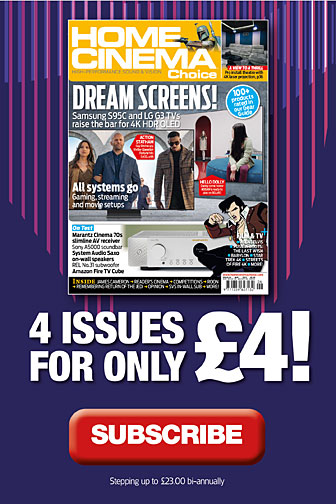 Home Cinema Choice #332

is on sale now, featuring: Samsung's 8K flagship; Anthem AVM 90 processor; B&W 800 Series Diamond; LG smart projector; Hollywood box office bombs; Hitchcock 4K; and more
Want to see your home cinema system featured in the pages of HCC? Click
here
for more info.