Made in China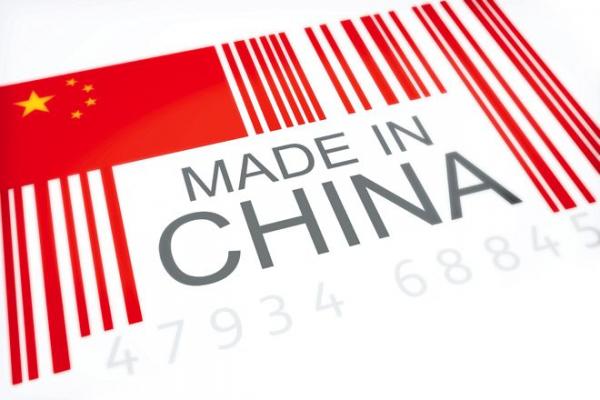 Can China overtake Japan and Korea to become the next global TV superpower?
Where is your home cinema from? While speakers and even amplifiers designed for discerning domestic theatre owners often come from specialist boutique brands, the centrepieces – the TV screen, the projector and the Blu-ray player – almost always hail from East Asia. Panasonic, Sony, Toshiba, Epson and Sharp were birthed in Japan, and Korea's LG and Samsung have been busy chipping away at their dominance for the last decade.
But what about China? The Asian giant has long been synonymous with consumer electronics, and, although some buyers are still bemused to see the words 'Made in China' stamped on their product's box, there's a chance your next TV could come from one of its home-grown brands.
Retail figures hint at such a scenario. China took seven per cent of the worldwide TV market in 2014 (it's growing at roughly one per cent a year) and six of the top 12 places in the global TV marketshare index are occupied by Chinese companies. While Samsung and LG respectively claim 22 per cent and 14 per cent, and third place is taken by Sony at six per cent, China's TCL, Hisense and Skyworth take the next three places with around five per cent. Further down the list comes ChangHong, but it's bigger than Panasonic, which at least trumps Konka and Haier, which claim a couple of per cent each. In pure numbers, China is on the march, but that's not the whole story.
'In the global LCD TV market, Chinese TV brands have been increasing their market share significantly, but it's still highly based on local TV demands and expansion in China,' admits Jusy Hong, a TV market analyst at IHS, who points out that China is now the world's largest TV market. In comparison, the UK market is small-fry, and most of the Chinese brands have a very small presence in foreign markets, if any at all. 'Only Hisense and TCL are very actively increasing TV exports to other regions [and] I believe this will enhance their competitiveness in the global TV market.'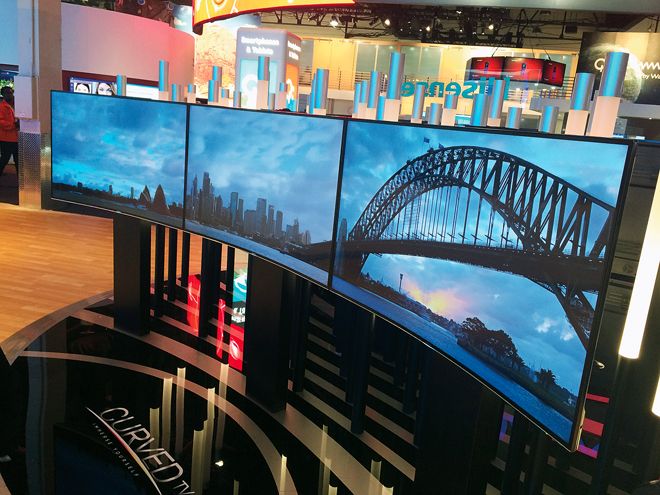 Hisense aims high
Although it's technically owned by the Chinese state, Hisense, based out of Qingdao in the country's northeast, is the most ambitious of the lot and is beginning to appear on home cinema shopping lists the world over. 'The USA is a target and Australia is also a good market for Hisense,' says Hong. Indeed, the corp has a couple of per cent of the US market and is one of the fastest-growing TV brands in Australia, where its sales rose by a third in the last few months of 2014.
'The Hisense brand shows a solid upward trajectory, a direct result from the efforts of a wide range of products that are well designed for any household and provide the best value for money,' believes Andre Iannuzzi, head of marketing at Hisense Australia, citing the company's 65in Ultra HD/4K TV as a key reason for its success Down Under. China's weapon of choice, of course, is the low-priced 4K flatscreen.
Hisense's sales are based partly on low prices, and partly on canny promotion of the brand name; it sponsors Melbourne's Hisense Arena, which hosts the Australian Open Grand Slam tennis tournament, as well as German football team FC Schalke 04, NASCAR Xfinity in the US and the Infinity Red Bull Formula One team. It's reminiscent of the way Samsung and LG became household names in the UK. 'Increasing exposure of its brand name is the most important marketing tactic in the TV business,' states Hong. 'Hisense is still regarded as a cheap TV brand in the global market, although it's a premium brand in China itself.' And Hisense TVs are already sold in the UK through the likes of eBuyer, Hughes and Crampton & Moore, the latter of which sells the nattily-named LTDN65K680M3D 65in Ultra HD/4K TV for just £1,100.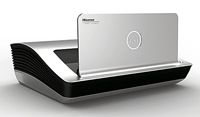 Hisense has an eye on short-throw projection too. No less than 25,000 hours of exacting brightness and colour is promised by the brand for its VIDAA Max 100in Laser Cinema TV projector (pictured, right). This uses a blue laser diode light source to throw a 100in image from as close as 60cm to your wall. This Full HD-capable DLP beamer box doesn't need a dedicated screen. However, all the examples being demoed at CES had one, as well as a speaker bar featuring 5.1 Dolby/DTS surround sound (thanks to wireless Bluetooth rears). As well as creating a Wi-Fi Direct hotspot for receiving video from phones and tablets, inside is the Texas Instruments DarkChip 3 DLP digital mirror device (DMD), which uses a staggering two million mirrors.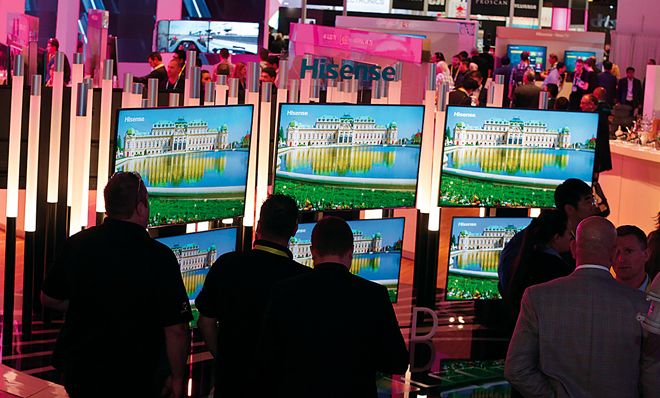 Vegas-bound brands
Already the fourth largest TV manufacturer in the world and poised to soon sweep aside Sony, TCL showed up at the 2015 CES in Las Vegas to unveil one of the first quantum dot TVs, its 55in Q55H9700. Due to go on sale in the second half of 2015, the H9700 series features Quantum Dot Colour IQ tech from Lexington, Massachusetts-based QD Vision, which CEO Jason Carlson believes offers 'better than OLED colour at a fraction of the price.' It's the first of 15 planned quantum dot TVs from TCL, featuring a 100Hz panel and modest 4,000:1 contrast ratio claim. On the Vegas showfloor, it was hard to tell exactly how those specs stacked up with the competition, but one of the less-trumped features – its built-in Harman/Kardon speakers – certainly impressed. And it should hit Europe this year.
Though more famous for owning the Alcatel OneTouch phone label – TCL (which stands for This Creative Life) stormed the USA last year with a sub-$1,000 4K screen, and is about to open a factory in Mexico. It's also purchased the licence for one of the USA's most respected brands in TV, RCA, through which it sells its Roku TVs as well as curved UHD models. Each Roku TV has a Roku streaming stick pre-installed for access to Netflix, Amazon Instant, etc.
The company wasn't the only Chinese brand showcasing quantum dot at CES 2015. Hisense premiered its Quantum Dot Enhancement Film (QDEF) tech while ChangHong went one better by adding a curve to its ChiQ QD2C range of LED TVs.
Indeed, innovations emerging from China are rife, and not just where TVs are concerned. ChangHong provided a rival to the Hisense VIDAA 100in Laser TV with its ultra-short throw Q1M, which features a U-MAX Smart TV interface, 10W stereo speaker array and a separate anti-reflection screen that's included in the box.
Meanwhile, Haier, a Chinese TV brand that's so far been concentrating on Germany, but does have a UK presence, offered a short-throw LED projector designed to be placed a couple of inches from the screen or wall – although it creates only a 60in image.
Some analysts are predicting that the 4K TV market will be dominated by Chinese brands, and there were pixel-packed innovations at CES, too. ChangHong's Q2C series of curved 4K TVs features an Android 4.4 user interface and face recognition for unlocking personal screens. Haier showed-off the 105in 105Q8000, a 21:9 curved LED TV with a resolution of 5,120 x 2,160 pixels (mathematically a 5K resolution). As well as a plethora of Smart features (poor posture alarm, anyone?), Haier's Modular TV has a Full HD LED panel that can be upgraded to a 4K version – a novel take on the flatscreen market.
And anyone that thought that OLED displays were the preserve of LG could also look to China for their next-gen fix. At CES, Haier previewed its 55H9800, a Full HD 55in model with a great-looking and ultra-slim 1.5mm brushed metal frame, while Skyworth followed up on last year's 55in E908 curved Full HD OLED with 55in and 65in OLED TVs that were both curved and sporting 4K resolutions.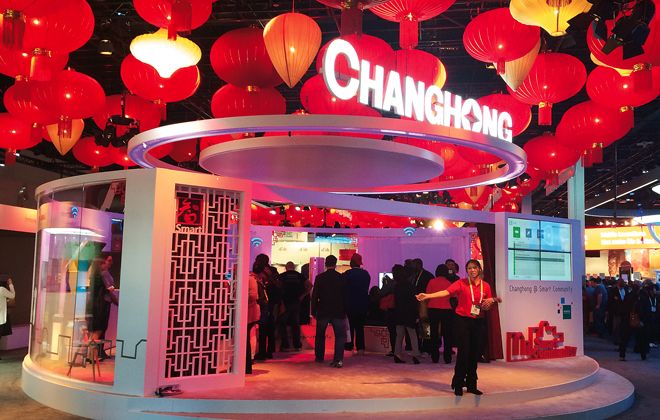 Innovation or imitation?
History suggests that Chinese brands are much better at imitation than innovation; are these seemingly cutting-edge products a smokescreen? 'It does require time to get such a recognition,' says Dr Simone Corsi of Lancaster University Management School's China Catalyst Programmes. 'When Japan begun its economic development and Japanese firms started internationalising, they were the ones looked at as the imitators with their "reverse engineering" processes (and) the same applied to Korean companies.'
Hong agrees, pointing out that the history of Chinese brands is much shorter, with their enormous rapid growth due to the relatively recent LCD TV era. 'Korean and Japanese TV brands have a long history in the TV business going back to CRT,' she says. 'Having a long history has made them have a strong presence in the global market as well as local production facilities, close relationships with retailers and brand management know-how. It's difficult for Chinese companies to compete with already localised global TV brands.'
Establishing assembly plants near to key markets – including the UK – is surely the next step, because it's clear that China is shifting from being the world's manufacturer and becoming an innovation superpower. '[Eventually] the idea of China will change in the minds of Western people, and it will be easier for Chinese companies to get the recognition they merit,' says Corsi.
For UK home cinema fans, it's a revolution that's just beginning; expect TVs from TCL and Haier to soon follow Hisense and achieve a dedicated UK distribution.
It might have the products, the numbers and a massive domestic market, but China-made TVs have a problem that is, for now, keeping home cinema aficionados away: picture quality. It's not a lack of technology. 'Chinese brands have been adopting the latest TV technology fast enough,' believes Hong. 'And in some cases Chinese TV brands moved faster than global brands on LED, 3D and UHD TV.'
Chinese TV buyers demand the latest TV tech, but they're not quite so picky when it comes to image definition. 'From a picture quality perspective, there is still a gap between global brands and Chinese brands,' admits the IHS analyst. The exacting demands of home cinema appear to be, for now at least, just beyond the horizon, but don't bet against your next home cinema being built around a TCL or Hisense screen.

SPONSORED VIDEO

SPONSORED VIDEO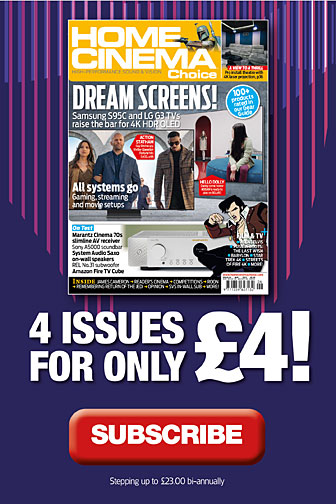 Home Cinema Choice #332

is on sale now, featuring: Samsung's 8K flagship; Anthem AVM 90 processor; B&W 800 Series Diamond; LG smart projector; Hollywood box office bombs; Hitchcock 4K; and more
Want to see your home cinema system featured in the pages of HCC? Click
here
for more info.