Lawrence of Arabia: 50th Anniversary Edition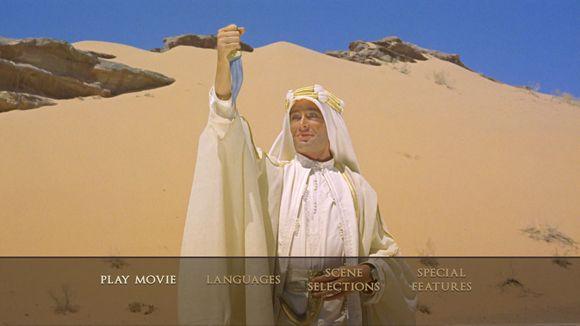 Sony's spectacular restoration breathes fresh life into this legendary Hollywood epic
Grand. Sweeping. Majestic. Epic. These are the words that have come to define David Lean's captivating 227-minute biography of the enigma that was T.E. Lawrence – a remarkable cinematic achievement of the kind we'll probably never see again. Simply unmissable.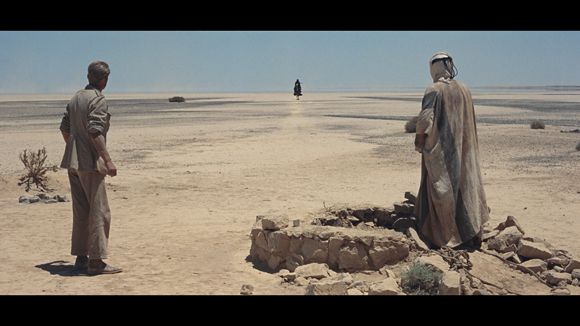 Picture: I've come to expect nothing less than the very best from Grover Crisp and the rest of the Sony Pictures restoration team, but nothing quite prepared me for this release. Sourced from a brand-new 8K scan/4k intermediate, the 50-year old film boasts one of the most incredible restorations I have ever encountered on Blu-ray.
Presented in its original 2.20:1 aspect ratio as an AVC 1080p encode, Lawrence of Arabia looks nothing less than sensational. Of course, it doesn't hurt that the film itself is full of some of the most beautiful images you'll ever see. But even so, the richness of the colour saturation, the perfection of the contrast and brightness levels, the accuracy of the grain density, the depth and solidity of shadows, and the completely cinematic texture of the imagery simply blew me away.
Is there nothing at all that can be criticised? Well, there are handful of long shots in the film that appear to suffer from slight striations of vertical discolouration. I've no idea what caused it, but it's clearly source-based, not particularly noticeable and as I mentioned, is only present in a handful of shots (in a movie that runs for 227-minutes).
But regardless of that minor, insignificant anomaly, Lawrence of Arabia remains one of the best looking Blu-ray discs I ever had the pleasure of viewing. And the fact that it's celebrating its half-century this year makes the achievements of all involved in its restoration all the more impressive.
Picture rating: 5/5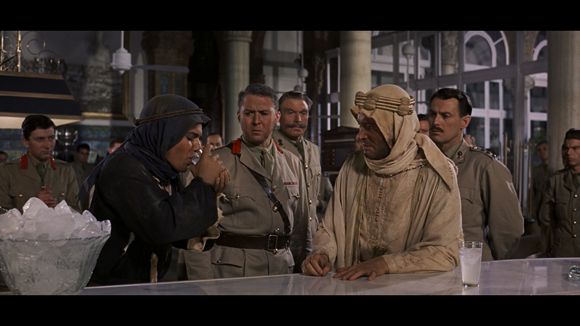 Audio: Unsurprisingly, the remixed DTS-HD MA 5.1 soundtrack doesn't have quite the same impact as the Blu-ray's picture quality. But taken on its own terms its a very accomplished piece of audio design.
Thankfully, the sound engineers responsible for the remix have treated the original elements with a fairly light touch. The rears are almost exclusively reserved for granting the score a more expansive feel. Other elements are simply opened up across the front of the soundstage, with immaculately rendered dialogue sharing space with some pleasing stereo effects. Bass extension is also fairly subtle, although the subwoofer does get a bit more of a chance to shine when you get sequences like the horseback charge on Aqaba in Chapter 16.
Audio rating: 4/5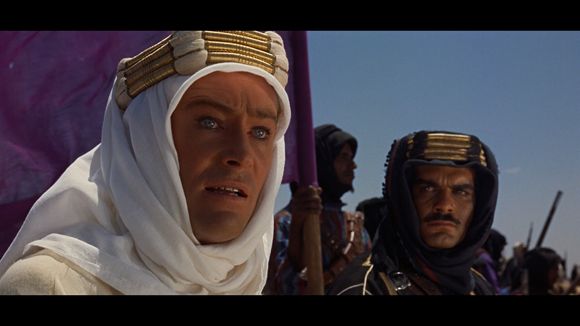 Extras: The sole extra on the first disc is Secrets of Arabia, a 'picture-in-graphics' viewing mode that provides info on the making of the film, factual info about the real events, quotes from Lawrence's Seven Pillars of Wisdom and other background details.
The second disc houses a new 21-min interview with Peter O'Toole, a 61-min Making of…, four archival featurettes, an interview with Steven Spielberg, newsreel footage of the New York Premiere and a 5-min featurette about the history of the film's marketing.
Extras rating: 3.5/5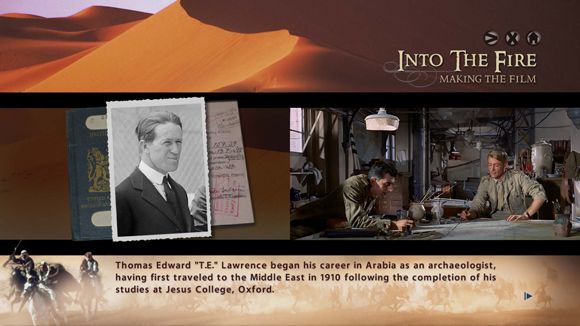 We say: A sensational restoration of one of the greatest epics ever made. This staggering hi-def release will take pride of place in any Blu-ray collection.
Sony Pictures, All-region BD, £20 Approx, On sale September 10
HCC VERDICT: 5/5
Click

here

to see what's inside Home Cinema Choice 306.

Reviews of Optoma and Epson 4K projectors, Philips' OLED934 TV, and Arendal's entry-level subwoofer; a roundup of classic movies on UHD Blu-ray; our annual gift guide; and a whole lot more...
Want to see your home cinema system featured in the pages of HCC? Click
here
for more info.