Roma – The Criterion Collection Blu-ray review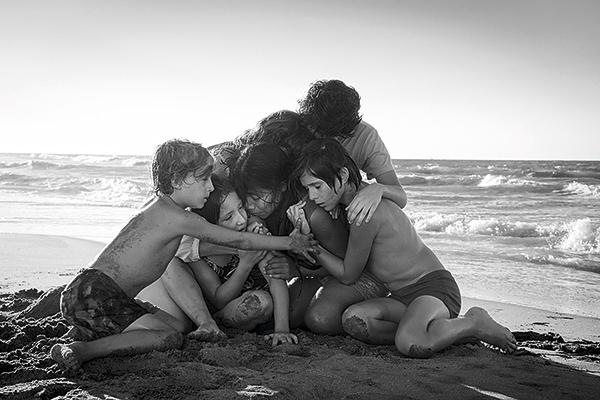 How do you follow-up one of the most thrilling science-fiction films of the past decade? Well, if you're
Gravity
director Alfonso Cuarón you go in completely the opposite direction and produce an intimate domestic drama set at the dawn of the 1970s. And judging from the amount of awards
Roma
has scooped up (including a Best Picture Oscar) it was the right choice.
Inspired by his own childhood and the women who raised him, Roma follows a turbulent year in the life of Cleo (Yalitza Aparicio), a Mixteco Mesoamerican live-in maid working for a middle-class family in Mexico City. And at its most basic, that's the film in a nutshell. However, Cuarón uses this simple setup to explore his characters – particularly Cleo, but also Marina de Tavira's family matriarch Sofía – as they glide from one life-changing incident to another.
Originally released on Netflix, and now a Criterion Blu-ray, Roma is a million miles removed from Gravity, but there's a commonality in Cuarón's approach to both films. Once again, this is a master filmmaker using every tool available to deliver a cutting-edge cinematic experience; the difference here being that it's done at the service of a far more intimate and emotionally devastating story.
Movie rating: 4.5/5
Picture: Roma was photographed at 6.5K using the Arri Alexa 65 large-format camera and finished at 4K – but while it's undoubtedly disappointing that Criterion hasn't diped its toe into the Ultra HD Blu-ray market with this title, we can't imagine anyone kicking up too much of a fuss once they've seen this stunning 2.40:1-framed Full HD presentation.
Despite being a black-and-white movie, Aflonso Cuarón didn't want Roma to look like it was a cinematic artefact from the 1950s or '60s. Instead, he describes it as 'an experience of the past from the prism of today' – and as much as this may apply to the actual subject of the film, it also applies to Roma's visual aesthetic. Not only does the Alexa 65 deliver a pristine, pin-sharp digital image, but the camera's wide dynamic range ensures the presence of an astonishing amount of intricate detail present in the image, even in the darkest areas.
One logistical challenge Cuarón faced during the shoot was that, while the Alexa 65 had a strong depth of field, it necessitated extensive lighting on actors in the foreground to get the look he was after. Because of the negative impact this would have on the rest of the image, he sho most interior scenes twice, once lit for the location and then lit for the actors, before compositing the two together in post-production. Couple that with the visual effects used to bring the streets of Mexico City in the early 1970s to life, and it's no wonder the production team claims there are only around 20 shots in the film that don't feature any VFX. It's also why the film was shot in colour and then converted into black-and-white, as it allowed Cuarón to shoot using green- and blue-screen techniques.
Beyond the fine textures, Criterion's Blu-ray encode also delivers a beautifully rendered greyscale palette that runs from the deepest blacks to the most brilliant whites thanks to a beautifully balanced contrast. The disc encoding itself (an area where Criterion sometimes slips up) is also first-rate, resulting in smooth tonal transitions free from banding and other digital artefacts.
Picture rating: 5/5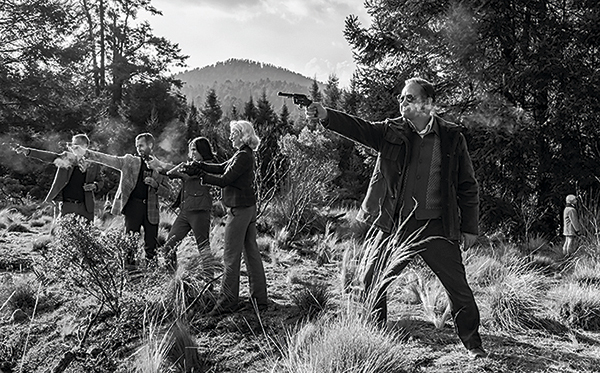 Audio: 'I remember my first experience with Atmos,' says Alfonso Cuarón in one of the extras on this Blu-ray. 'We were invited to hear the [Rainforest] test that Dolby had. They kept the room dark and it was this beautiful soundscape. You felt you were really there. When we decided to engage with Atmos for Gravity that was a fantastic experience, but I remember saying "The real use for Atmos is going to be intimate films".'
It may have taken another five years, but with Roma, Cuarón proves he was absolutely right.
When it comes to Dolby Atmos soundtracks, it's only natural to believe they're best suited to expansively dynamic audio mixes like those of Transformers: Age of Extinction or Mad Max: Fury Road. With Roma, Cuarón and his sound team (including sound designer/re-recording mixer Skip Livsay, re-recording mixer Craig Henighan, and sound designer/supervising sound editor Sergio Diaz) show that any sort of film, even a domestic drama, can play host to an intoxicating and thrillingly immersive Dolby Atmos aural experience.
In place of a traditional score, Roma uses the sounds of the city and the world arounds its characters to provide a rhythm. Far from the first time something like this has been done, but never before has it been done with so much precision and detail. Every single shop, vehicle, animal and person that appears on screen has its own unique sound (right down to recording lines of ADR dialogue for every single person in any given scene). Not only that, but thanks to Cuarón's roving camera, which is given to lengthy pans down streets, every single audio element moves independently around the soundfield. The same applies to atmospheric effects, too – around 1,000 different tracks of wave sounds were recorded for the beach scene towards the end of the film (Chapter 24).
It's no wonder, then, that the audio files delivered to Dolby for configuring into Atmos were six times larger than those of any other film they had encountered at the time. Cuarón claims the Dolby team thought this meant there was some sort of technical problem with the files, until they realised the sheer amount of detail that had been put into the mix.
The end result of this work is one of the most immersive pieces of audio design you'll experience. You don't simply follow the film's story, you live it right there alongside the characters. Despite a complete absence of the sort of material we're used to being accompanied by 3D audio (although there is an earthquake in Chapter 9 and a riot in Chapter 18), Roma's Atmos soundtrack excites and delights in equal measure, making more assured and consistent use of the entire soundstage than 99 per cent of action blockbusters.
Like Gravity before it, Roma establishes a new benchmark for home audio – and with it Alfonso Cuarón has thrown down the gauntlet to other filmmakers: no matter what the subject matter, there's no excuse for not treating sound design with as much importance as the visuals.
Audio rating: 5/5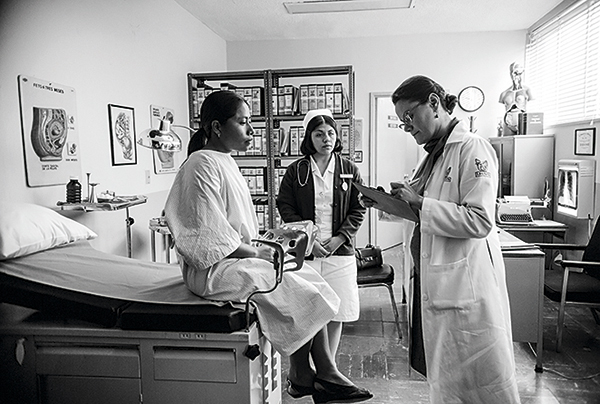 Extras: In addition to Road to Roma (73 minutes), the informative Making of… documentary already available on Netflix, Criterion has also assembled a pretty formidable roster of exclusive new goodies for the film's Blu-ray debut. Snapshots from the Set (32 minutes) offers an additional look behind-the-scenes, while Roma Brings Us Together: The Theatrical Tour in Mexico (19 minutes) chats to producers Gabriela Rodríguez and Nicolás Celis about the lengths they went to in order to ensure those in remote locations in Mexico could access screenings.
The most interesting, however, are The Look of Roma (21 minutes) and The Sound of Roma (27 minutes). Doing exactly what it says in the title, these lengthy featurettes drill down into their subjects in incredible detail with Cuarón and his team. Together, they're two of the most insightful Making of… extras we've seen in a long time. The Sound of Roma is even presented in Dolby Atmos, so you can fully appreciate the pieces of sound design being discussed.
There is, however, no sign of Nothing at Stake, the new video essay by filmmaker Kogodana that was touted on the original press release. We've no idea whether this will still appear on the Blu-ray in any other territories.
Rounding out the disc are a pair of trailers. The Roma Blu-ray also comes with a booklet containing new essays about the film, although this was not made available for review.
Extras rating: 4/5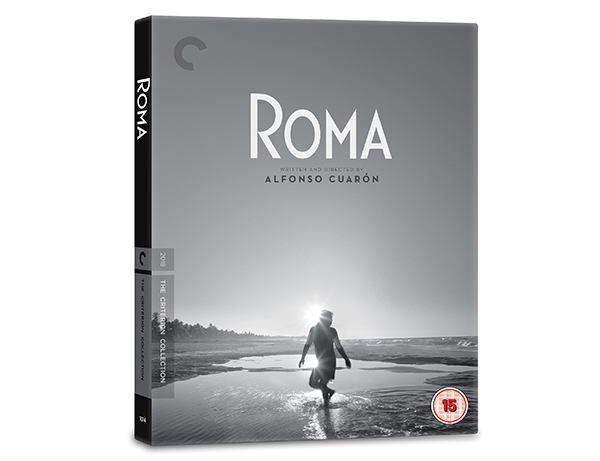 We say: Cuarón's emotionally charged smallscale drama delivers largescale AV thrills on BD – this Atmos soundmix has to be heard.
Roma, The Criterion Collection, Region B BD, £28
HCC VERDICT: 4.5/5

SPONSORED VIDEO

SPONSORED VIDEO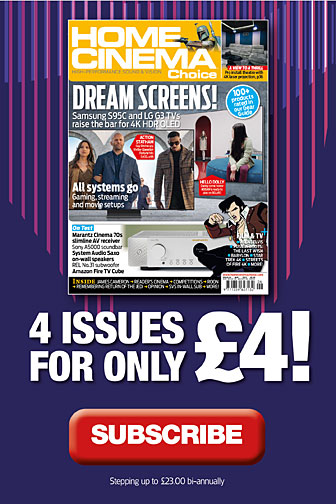 Home Cinema Choice #332

is on sale now, featuring: Samsung's 8K flagship; Anthem AVM 90 processor; B&W 800 Series Diamond; LG smart projector; Hollywood box office bombs; Hitchcock 4K; and more
Want to see your home cinema system featured in the pages of HCC? Click
here
for more info.