The 101 Blu-rays you must own - Part 5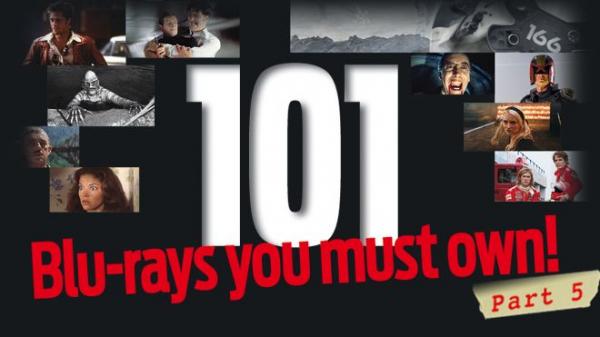 HCC's ultimate countdown of the 101 best discs around continues below with our Top 20 Blu-rays. Click Part 1 for numbers 101-81, Part 2 for numbers 80-61, Part 3 for numbers 60-41, and Part 4 for numbers 40-21.
---
020. The Dark Knight Trilogy: Ultimate Collector's Edition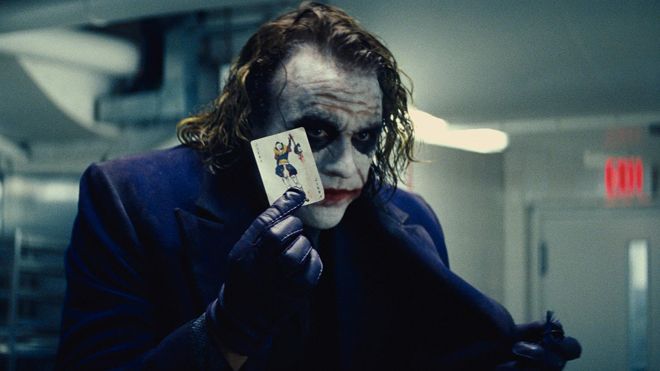 Holy Bat-box! Christopher Nolan's superhero films serve as the cornerstone of many a great Blu-ray collection – but to get the very best out of them you need this limited edition set that pairs the three existing Blu-ray releases with a bonus disc of documentaries, eight art cards and Hot Wheels models of the The Bat, Tumbler and Batpod.
---
019. Zero Dark Thirty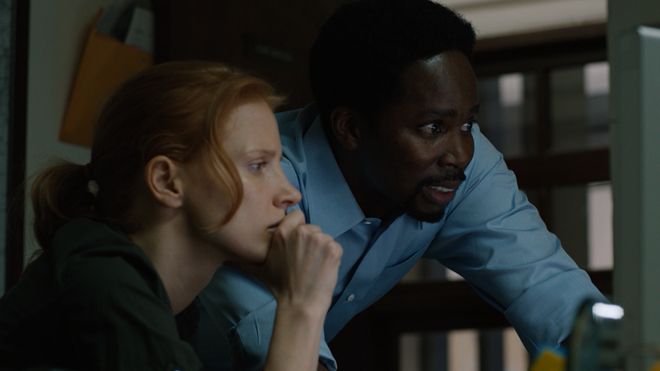 Kathryn Bigelow courted controversy and divided opinion with this re-telling of the hunt for Osama bin Laden. But the one thing that everybody who encounters it on Blu-ray does agree on is its astonishing AV credentials, with the dynamic and detailed DTS-HD MA 5.1 mix standing as one of the best multichannel mixes around.
---
018. Taxi Driver: 35th Anniversary Edition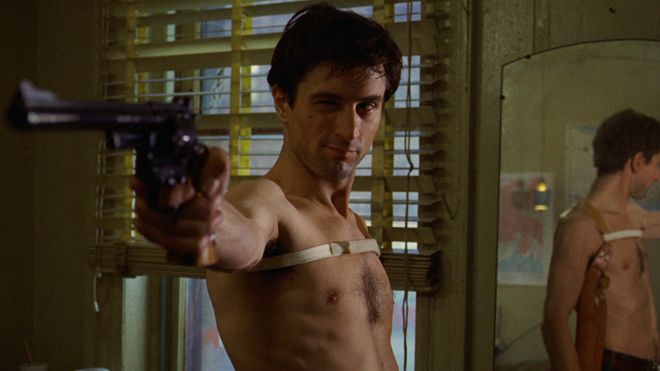 Another entry for the picture quality perfectionists at Sony Colorworks, this HD outing (based on a 4K scan) for Scorsese's gritty thriller corrects some of the cropping errors from its DVD iteration and, importantly, leaves its natural film grain unmolested.
---
017. Kung Fu Panda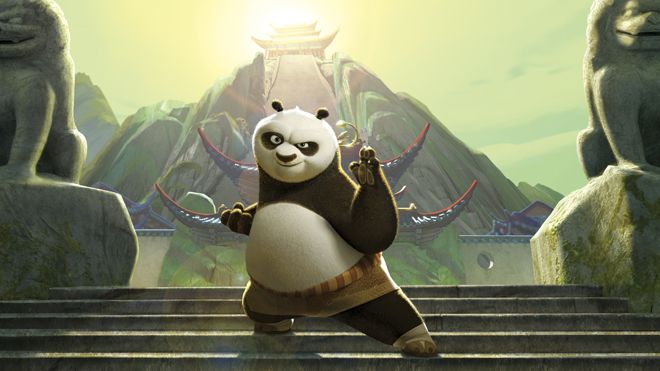 A disc for fans of multichannel mastery – Kung Fu Panda (and its sequel, actually) should always be on hand when you want to check your speaker system is ticking over nicely. Key to the Dolby TrueHD 5.1 mix is its gorgeously deep, tight and rich LFE, married to 360-degree effects placement. And it doesn't look too shabby on BD...
---
016. The Texas Chainsaw Massacre 2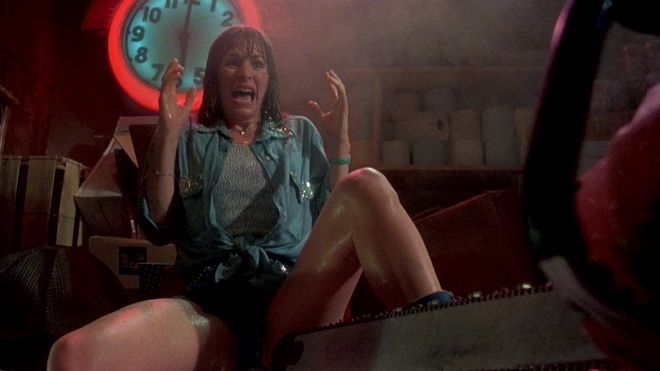 Leave it to Arrow Video to take Tobe Hooper's second-tier horror flick and transform it into a must-own Blu-ray. In AV terms there's no real improvement on MGM's US release, but this set carves through the competition with an array of exclusive extras, including HD versions of two early Hooper films.
---
015. Inception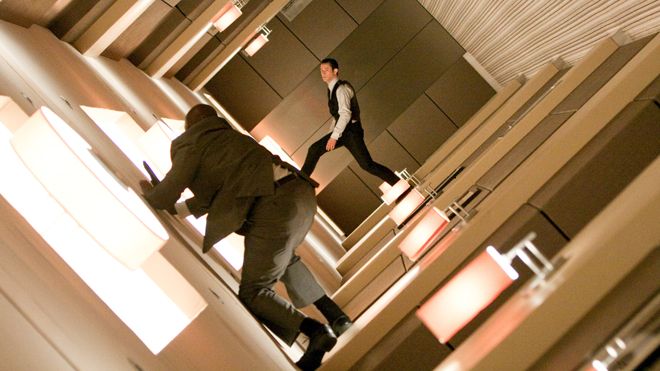 Still baffled by Chris Nolan's brain-boggling 2010 blockbuster? Well, this fantastic Blu-ray release not only lets you watch it over and over again in an attempt to unravel its mysteries, but ensures that doing so is never less than thrilling thanks to its eye-popping VC-1 2.40:1 1080p imagery and relentless DTS-HD MA 5.1 sonics.
---
014. Apocalypse Now: Three Disc Collector's Edition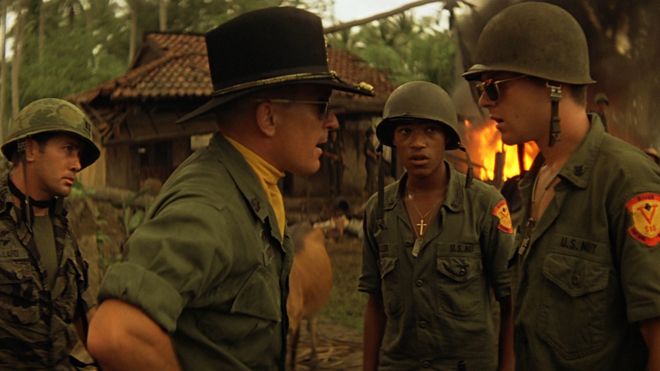 The best thing about this great-looking BD package may well be the Hearts of Darkness Making of... documentary, which is imperative viewing for anyone with an interest in filmmaking. On top of that, StudioCanal's three-disc set houses both the original and 'Redux' versions of the movie.
---
013. Iron Man
The first and best of Marvel's superhero films still sets the gold-standard for comic book capers on Blu-ray. From the gorgeously glossy AVC 2.40:1 Full HD encode to the trouser-flapping dynamics of the Dolby TrueHD 5.1 soundtrack and the bonus hi-def platter loaded with in-depth goodies, is it any wonder that Marvel's heavy metal hero has become a favourite with AV-holics everywhere?
---
012. Metropolis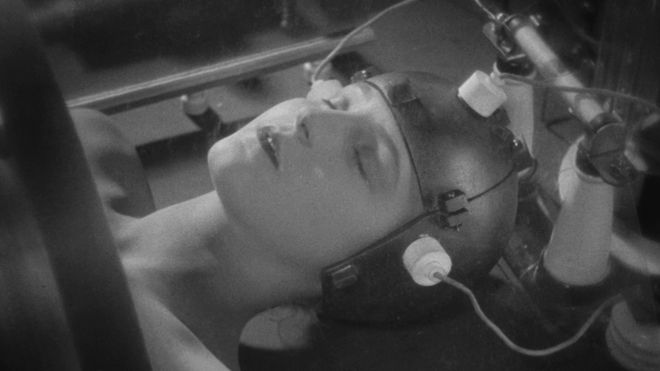 Cinema's first sci-fi blockbuster managed to wow us all over again when it landed on Blu-ray in 2010. Even those intimately familiar with the film were forced to sit up and take notice of the disc's brand-new cut of the film, restoring around 25 minutes of previously lost footage that was rediscovered in Buenos Aires in 2008.
---
011. Avatar: Limited 3D Edition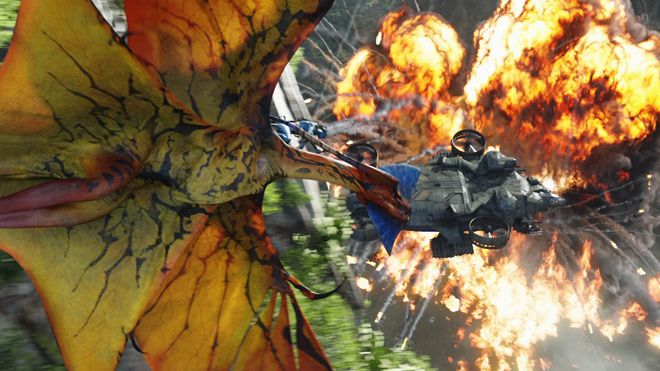 It's all too easy to be glib about James Cameron's long-awaited sci-fi smash. But the simple truth is that there are very few films that can compete with it when it comes to getting the very best out of your home cinema setup. Basically, if you have a 3D display, you just have to get this disc.
---
010. Fast & Furious 5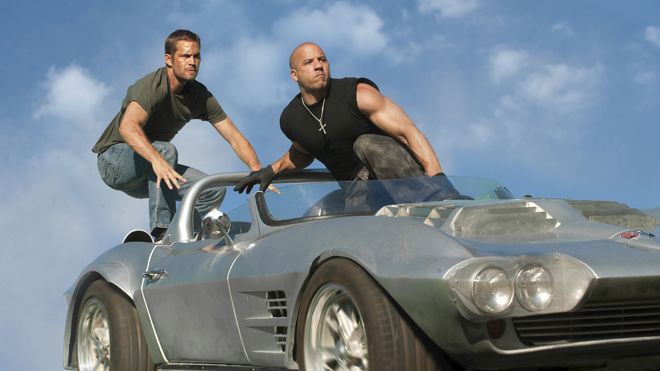 This car-packed, gun-heavy, muscle-bound action sequel is the best of the franchise, and director Justin Lin's stylised cinematography shines through on Universal's flawless BD release. In terms of audio, the DTS-HD MA 5.1 track nails the roaring engines and rapid gunfire – the bank heist finale is pure demo fodder.
---
009. Gravity 3D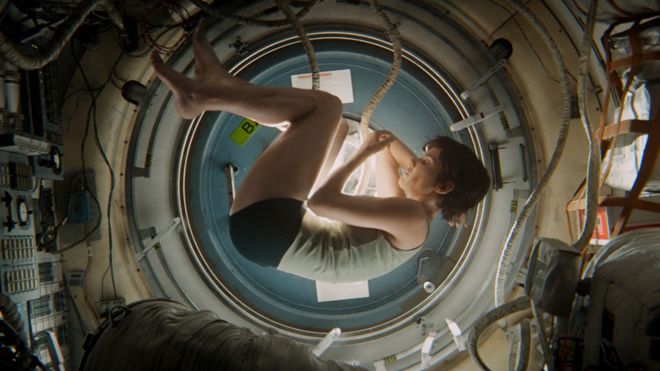 Alfonso Cuaron's modern sci-fi masterpiece makes for an equally stunning hi-def platter thanks to its state-of-the-art stereoscopic imagery and breathtaking sound design. A truly astonishing home movie experience backed up by an incisive array of behind-the-scenes extras.
---
008. Indiana Jones: The Complete Adventures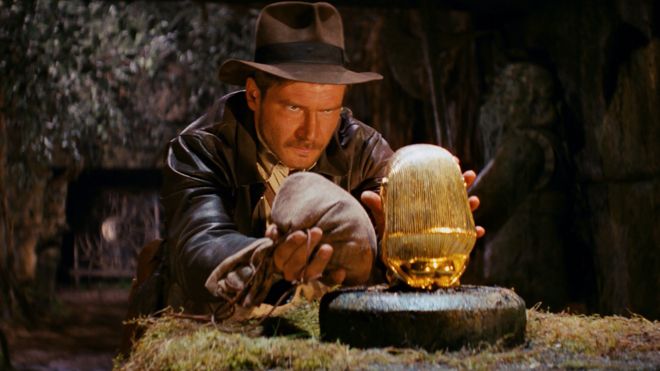 Two great films, one very good one and one that's, erm, a bit disappointing, all delivered with audio-visual panache and a (whip)cracking selection of bonus goodies – including some archival material that had never been released before. Oh, and ...Temple of Doom is now uncut.
---
007. Star Trek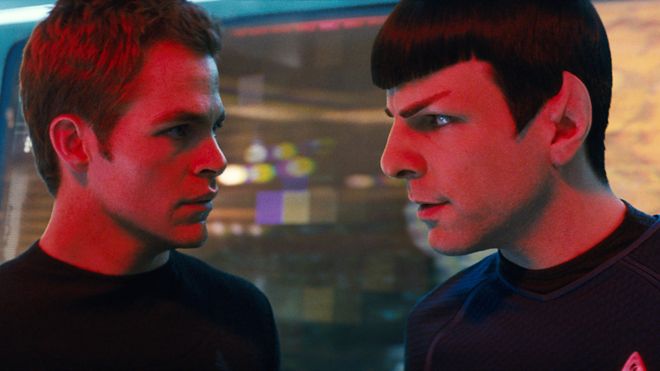 Not content with simply re-imagining one of the world's largest science-fiction franchises, this 2009 Star Trek reboot redefined what your home cinema setup was capable of with its accomplished 1080p visuals and emotionally involving lossless 5.1 track. Set faces to stunned!
---
006. Toy Story 3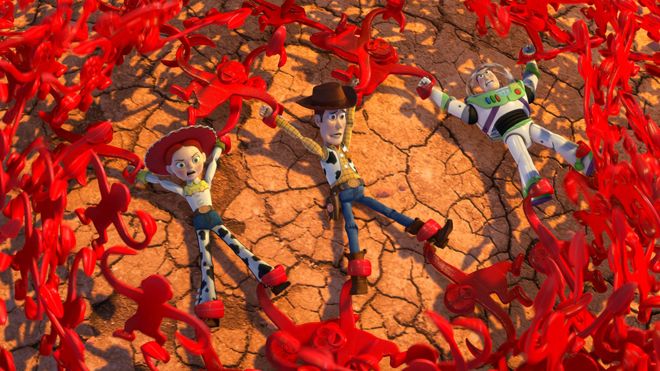 Anyone who says that sequels are inherently inferior to original films has never watched Pixar's Toy Story series. The best film in the series, Toy Story 3 was also the first movie ever to be completely mixed in Dolby's Surround 7.1 cinema audio format – so it's hardly surprising to learn that the BD's DTS-HD MA 7.1 mix is a real corker.
---
005. Prometheus: 3-Disc Collector's Edition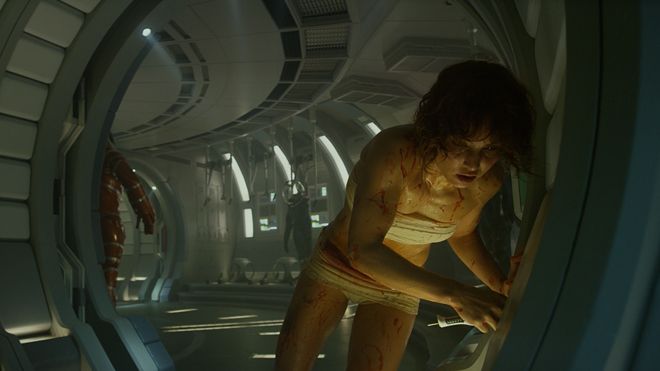 Say what you will about Ridley Scott's long-awaited Alien prequel, but there's no denying the brilliance of this Blu-ray. Both 2D and 3D encodes are among the very best, the DTS-HD MA 7.1 audio is sensational and the set's multitude of special features are, well, really special.
---
004. Jaws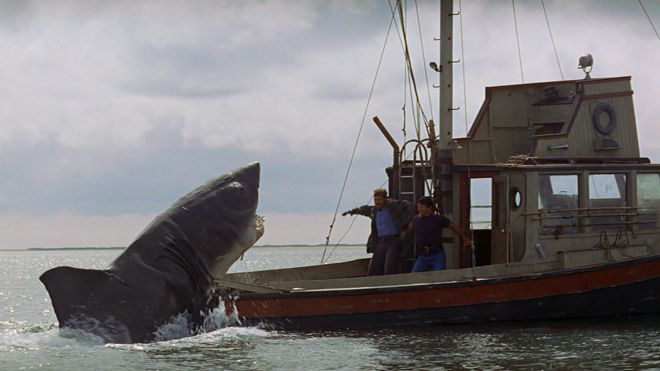 Spielberg has never bettered this 1977 thriller and the delay in bringing it to BD most likely stemmed from his involvement in the restoration process. Hi-def Jaws was worth waiting for, though: the digital image is as sharp as the killer shark's teeth, while retaining a filmic feel. Choose between 7.1 or 2.0 soundmixes, sit back, and enjoy.
---
003. Skyfall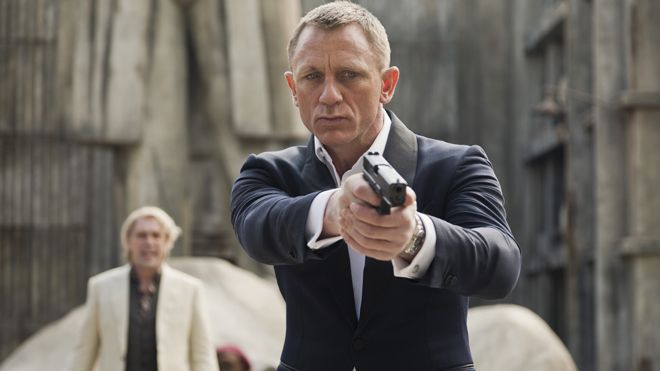 One of the most enjoyable Bond movies – and certainly the best-looking. Sam Mendes' skillful direction and show-stopping set-pieces are done full justice by Fox/MGM's mindblowing digital-to-digital 2.40:1 encode, which is full of inky blacks, immaculate detail and natural, finessed colours.
---
002. Lawrence of Arabia: 50th Anniversary Edition
Sourced from a newly commissioned 8K scan/4K intermediate, this celebratory Blu-ray edition of David Lean's golden oldie one of the most incredible restorations you will ever see. A perfect hi-def release for a perfect film.
---
001. Alien Anthology
Was this ever in doubt for the number 1 spot? Fox's multi-disc boxset release for cinema's greatest sci-fi/horror saga is an example to all studios of how to handle their crown jewels. The transfers are simply stunning (particularly Aliens' James Cameron-approved colour-corrected remaster), the DTS-HD surround mixes are intensely atmospheric and the BD platters are bursting with fascinating supplementary material. Mount this package on a pedestal in your cinema room – it truly deserves it.
---

SPONSORED VIDEO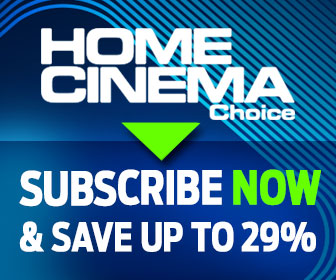 Home Cinema Choice #332

is on sale now, featuring: Samsung's 8K flagship; Anthem AVM 90 processor; B&W 800 Series Diamond; LG smart projector; Hollywood box office bombs; Hitchcock 4K; and more
Want to see your home cinema system featured in the pages of HCC? Click
here
for more info.