Primary tabs
Who is your favourite action cinema icon?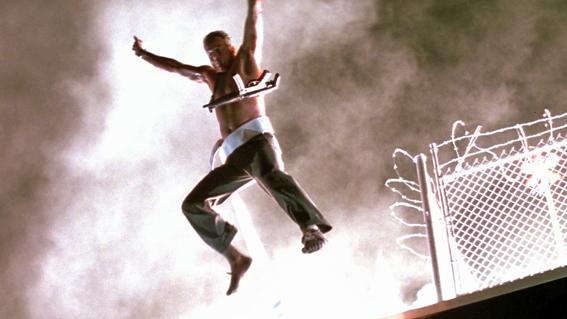 Avengers: Endgame arrives in cinemas at the end of April promising three hours of explosive bigscreen action – which got us wondering about which actor could possibly lay claim to the title of 'the greatest action movie icon of all time'. Cast a vote to let us know who you would choose...
Who is your favourite action cinema icon?
Arnold Schwarzenegger
43% (533 votes)
Bruce Willis
12% (150 votes)
Chuck Norris
1% (14 votes)
Chow Yun-Fat
2% (19 votes)
Dwayne Johnson
3% (33 votes)
Jackie Chan
6% (74 votes)
Jason Statham
8% (93 votes)
Jean-Claude Van Damme
2% (29 votes)
Jet Li
1% (17 votes)
Keanu Reeves
5% (67 votes)
Michelle Yeoh
1% (13 votes)
Steven Seagal
1% (13 votes)
Sylvester Stallone
7% (83 votes)
Wesley Snipes
1% (14 votes)
Pah! I don't rate any of them...
7% (82 votes)
Total votes: 1234
Click

here

to see what's inside Home Cinema Choice 301.

Philips' 55OLED854 Ultra HD OLED TV; a sneak peek at a premium Steinway Lyngdorf home cinema install; demo-tastic Blu-rays you can't live without; and a whole lot more...
Want to see your home cinema system featured in the pages of HCC? Click
here
for more info.