Vivadi Multi Room Server System review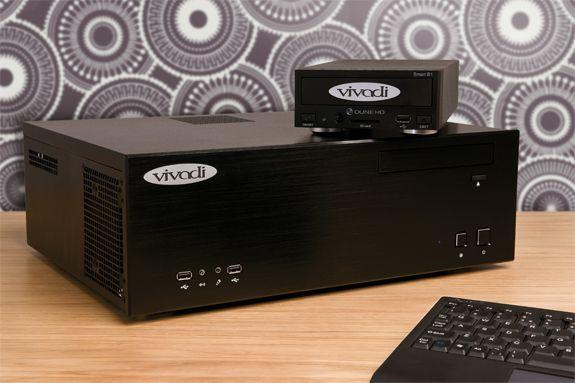 Cloud control
Thanks to Vivadi you don't need to pay the Earth for a high-end server system. But Steve May wonders if you want your media stored that way
As stormy iClouds gather over the home entertainment business, threatening to replace physical media with content streamed from a virtual locker, there's something almost quaint about the idea of a media server system – a physical repository for your movies and music that sits on a home network. But are media servers really an AV cul-de-sac that time is rapidly forgetting, or the most practical multimedia solution of all, combining the benefits of tangible discs with the convenience of Video On Demand? The answer probably lies somewhere in-between.
State of the art
There are a number of media server suppliers competing in the custom install space, and the general aim of all is to ape the functionality of the renowned, high-end Kaleidescape system, without the typically wince-inducing cost.
This is most commonly achieved with Windows Media Centre (WMC) and plug-ins such as My Movies. And that's pretty much what we have here from Vivadi – albeit freshened with some bespoke coding and neatly integrated client devices designed to make multi-room networked entertainment a breeze.
Of course, PC hobbyists have been building their own media centres for years using both Windows and Linux operating systems and miscellaneous software. And don't they go about it... But that's not who this system is aimed at. Vivadi is selling to those without the skills or time to faff around with a DIY build, as well as custom installers who want bespoke interoperability between the kit and pro-control systems.
To that end, the company offers a family of related server products. Single room systems start at £500 and you can expand as need be.
Living the high life
The package I auditioned is the company's 'Luxury' multi- room system, priced at around £4,000. It comprises the sizable MMS416 MediaMaster server and three streaming clients, which brings sound and vision to four rooms.
Beneath the lid, the MMS416 employs two Western Digital 3TB Caviar Green drives (enough for a squillion DVDs and not quite so many Blu-rays). It's powered by a dual core AMD Athlon II X2 265 processor, with 4GB of Corsair RAM, and uses the NVIDIA GeForce GT430 3D graphics solution. Build quality of the MMS416 itself is high. Vivadi has chosen a well-made case which goes some way to reducing the operational noise of the PC within. Also helping is an Antec EarthWatts power supply, independently certified 80PLUS Bronze efficient.
During general use, the server is not particularly intrusive. Fan noise may be higher than a standard PVR but it's lower than the average desktop PC. Unfortunately, the MMS416 looks like exactly what it is: a PC in your living room. The brush-effect finish is pleasant enough, but this is still an unglamourous beast. If you're the kind of person whose chunky floorstanders are under constant threat from an un-appreciative partner, then you probably won't get away with bringing this into your lounge, either.
As only the MediaMaster server part of this package is 3D compliant, this needs to be parked in the vicinity of any 3D display. The clients, however, just require the umbilical chord of Ethernet and a screen. The client configuration in this package comprises one Vivadi Dune B1 with local Blu-ray playback (pictured) and twin Dune H1 Media Streamers.
Let the ripping begin
The general idea of a PC-based media server like this is that you don't use it as a PC at all, instead operating it only via the Windows Media Centre user interface. To that end Vivadi ships its packages with an RF-based Windows media remote zapper and RF keyboard.
However, there are times when opening up the PC worm-can isn't such a bad idea. It's only via this route that you can really have fun tagging and organizing the metadata of your movie rips, courtesy of the My Movies management software.
The standard Windows Media Centre interface will be familiar to most PC users, but the My Movies plug-in really takes the user experience to a higher level.You can browse your collection by cover art, and any selected films are supported with hi-res JPEGs, synopsis and cast information. Ripping will typically be done within the WMC environment.
The system automatically finds sleeve art and movie metadata, but it can be caught out – particularly if your collection of discs includes more esoteric fare. It's at times like these you'll need to manually fill in the details for the disc or enter a barcode number to help it on its way. Personally, I think the end result is worth this extra effort.
The issue of DVD and Blu-ray ripping has always been a contentious one in the world of media servers. Consequently, Vivadi sells the systems without native movie ripping, but all that's needed is an additional £60 software package which can be installed upon delivery.
Media mogul
While Blu-ray discs can be played back live, Vivadi's rig isn't really intended to be used that way. The idea is to pop your disc into the server, let it rip, and play direct from the hard drive; the name of the game is long-term convenience. Making a disc image of a hi-def movie typically takes around 90 minutes or so, depending on the amount of data on the disc.
So if you have a very large collection, be prepared to spend a few afternoons building your library.Of course, the viewing experience from a Blu-ray ISO is the same as from physical media, with multichannel sound streaming out via HDMI. CDs are ripped as Windows Media Audio or WMA Lossless by default.
The Dune-made clients may again be rather unglamourous, with shoebox-like dimensions and gun-metal grey finishes, but they stream silently and efficiently.
The two H1 models in our review system are supplied without local hard drives, while the B1 model has a BD player built-in. Where Vivadi has been clever is in integrating the client interface, so the system feels homogenous. The units sport HDMI, component and phono AV outputs, with digital optical audio, and can be used to feed pretty much any secondary system or display.
That said, if you already have off-the-shelf DLNA/uPnP media streamers available, they'll probably do the job as well.
Speed search
Media servers are not intended to compete against high-performance hardware; the joy of using one comes through browsing a large collection with a speed and depth that's just not possible if you exclusively use physical media or have a music and video collection that's little more than an unorganized swagbag of MKVs and AVI containers.
And in this sense the Vivadi proposal works well. Having disc ISOs is always preferable to having lower resolution files on tap and the My Movies interface is a popular standard. Consequently, the general usability of this system is high.
For owners of large collections of DVDs and CD, I suspect this Vivadi system will prove hugely seductive, as it combines the convenience of video-on-demand with the benefits of local storage. It's versatile, well appointed and reasonably priced.
---
HCC VERDICT
Vivadi Multi Room Server System
Price: £4,000 Approx
Highs: Generous storage capacity; familiar Windows Media Centre OS with My Movies; pre-configured streaming Dune clients; upgradable
Lows: It's a PC in your living room; fan noise may be intrusive; can seem slow to react to remote commands
Performance: 4/4
Design: 4/4
Features: 4/4
Overall: 4/4
---
Specifications
MMS416 MediaMaster
HDD: yes 6TB storage capacity
O/S and Interface: Windows 7 Media Centre running My Movies 4 and ArcSoft TotalMedia Theatre 5; NVIDIA 3D graphics solution Connections: HDMI v1.3 via NVIDIA; optical digital output; eSATA port; Gigabit Ethernet; RS232 Serial port
Features: 3D compatible; USB media playback; Full Windows 7 functionality
Dimensions: 150(h) x 435(w) x 315(d)mm
Vivadi Dune H1/B1 streamers
HDD: no Not supplied
Connections: Ethernet; 2 x USB; phono AV out; component out; HDMI v1.2 out; optical digital audio; eSATA
Dimensions: 65(h) x 142(w) x 276(d)mm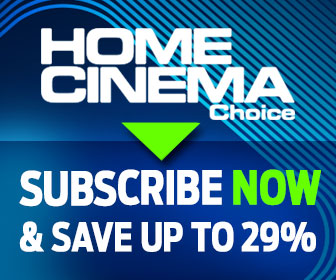 Home Cinema Choice #316 is on sale now

, featuring: Samsung Neo QLED TV; Monitor Audio Atmos system; battle of the SVODs; disaster movies on Blu-ray; BenQ UST projector; disc reviews; opinion; and more.
Want to see your home cinema system featured in the pages of HCC? Click
here
for more info.