Twin Peaks: A Limited Event Series Blu-ray review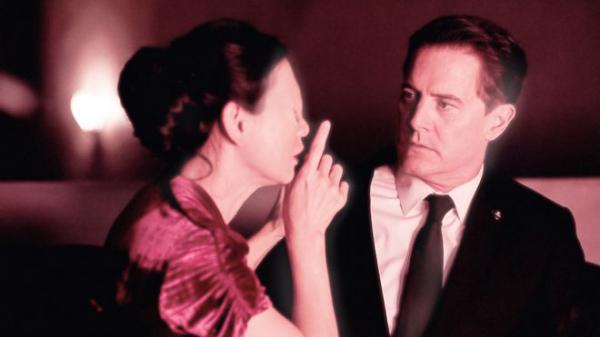 'I'll see you again in 25 years,' said Laura Palmer to FBI Agent Dale Cooper in 1991 during what appeared to be the final ever episode of Twin Peaks. But she clearly knew what she was talking about, as here we are some 26 years later (okay, Laura was one year out) and co-writers David Lynch and Mark Frost have returned with 18 new episodes of the show.
However, Twin Peaks fans who fell in love with its deliberately kitsch soap opera elements, or who are hoping for the clear-cut conclusion to the series they were originally denied when US network ABC axed the show back in 1991, will find little solace here. Instead, key to this new series is Lynch's 1992 cinematic prequel Twin Peaks: Fire Walk With Me, only these episodes are even more challenging. In fact, the 18 episodes as a whole (which should be taken as such, as it was shot as a single 500-page script) arguably find Lynch at his most experimental, recalling early shorts likes The Alphabet (1968) and The Grandmother (1970).
From the deliberately obscure storytelling to the hypnotically measured pacing, the entire project feels like no other TV series. And like many of Lynch's films, there are plenty of surface pleasures (and nightmares) on offer here. The real thrill comes from attempting to unpack what it is you've seen and figure out what it all means.
While we appreciate this isn't what many people (including a lot of fans of the original run) will have expected or wanted, as far as we're concerned Lynch has crafted a modern televisual masterpiece of uncompromising artistry and brilliance. Or, as Kyle MacLachlan's Agent Cooper might have once put it: a damn fine piece of TV.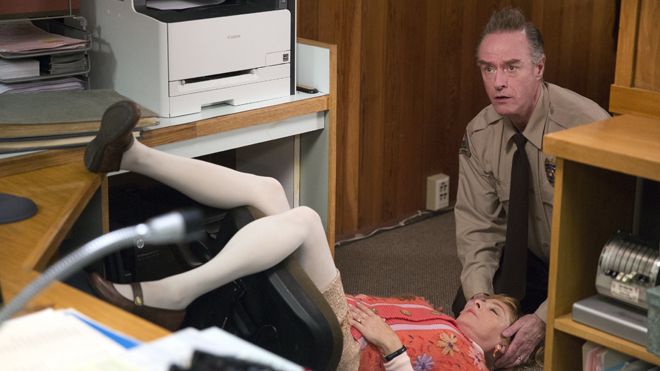 Picture: Unlike the original series, which was shot on film, this follow-up was captured digitally using 3.2K Arri Amira cameras combined with vintage ultra speed Panavision lenses to soften some of the sharpness of the image. This does mean that the new episodes (presented as 1080p encodes framed at 1.78:1) can't quite match the rich colours of the old series, yet there's still an impressive clarity and texture to the picture, as well as solid black levels.
Picture rating: 4.5/5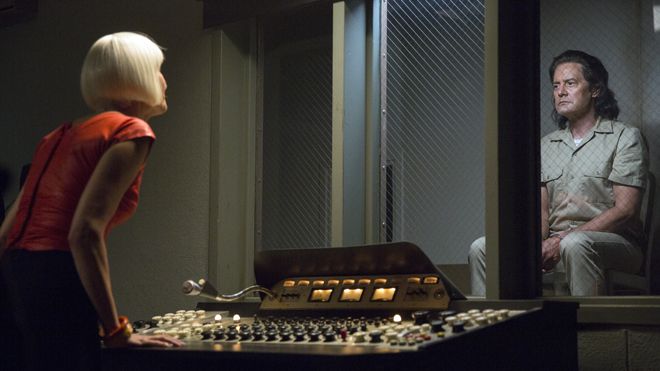 Audio: Lynch's sound design is every bit as eclectic as you might expect, filling the Dolby TrueHD 5.1 soundfield with buzzing electrical noise and other uneasy tones. Where the mixes really soar, though, are with the superbly rendered musical performances that typically end every episode.
Audio rating: 4/5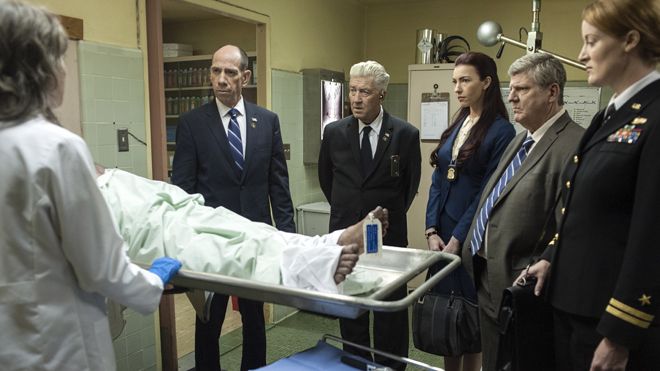 Extras: The crown jewel here is a fascinating 291-minute fly-on-the-wall documentary following the making of the series (which gets an entire disc to itself). Other goodies include three further behind-the-scenes featurettes; series promos; and an hour-long Comic-Con panel Q&A.
Extras rating: 5/5
We say: A stunning Blu-ray release for an excitingly confrontational and unconventional TV drama
Twin Peaks: A Limited Event Series, Paramount, All-region BD, £55
HCC VERDICT: 4.5/5