The Three Musketeers in 3D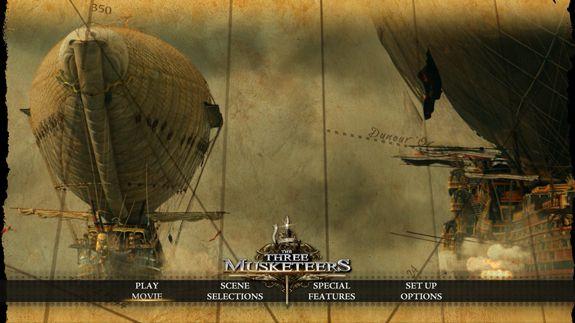 Re-imagining injects stereoscopic swordplay into the classic action-adventure romp
There have been numerous screen adaptations of Alexander Dumas' literary classic over the years. But none of them ever featured flying boats or Milady pulling off moves that wouldn't look out of place in a martial arts film. Until now.
Paul WS Anderson's latest is wonderfully daft. It might not be particularly big or clever, but the action is breathtaking and the charismatic cast ensure that the gags will leave a smile on your face. No wonder Quentin Tarantino picked it as one of his 11 best movies of last year.
Picture: Crisp, clean and exceptionally detailed, The Three Musketeers looks mind-blowing in both its 2D and 3D guises (provided in this set on separate discs).
The 'flat' presentation's AVC 2.40:1 1080p might lack the 3D version's stereoscopic effects, but more than makes up for it with a saturated colour palette and sharpness. This has the effect of giving sequences such as the long-shot of Buckingham's welcoming committee in Chapter 8 a palpable sense of depth.
Of course, if you really want depth, you should check out the 3D platter. Anderson has previously shown his talents for live-action 3D with the awesome Resident Evil: Afterlife, and ...Musketeers carries on from where he left off. Many of the same tricks are employed here (fighting in water, slow-motion, large pointy weapons). It's not always subtle, but highly enjoyable. And scenes like the visit to Da Vinci's vault are framed to draw you into the action. Good stuff.
Picture rating: 5/5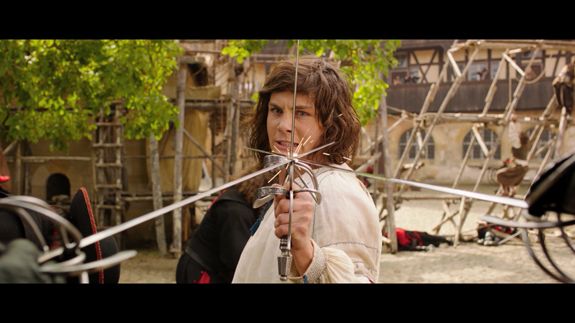 Audio: The Three Musketeers' DTS-HD MA 5.1 soundtrack is as playful as the 3D visuals. While the dialogue and music are never less than clear throughout, it's the continual use of the surrounds that brings the wow factor. Subtle atmospherics accompany all locations, while the high-energy action scenes (the stand-out being the attack on the Tower of London in Chapter 13) are a masterclass in sonic design, with a real smoothness to the panning effects.
Audio rating: 5/5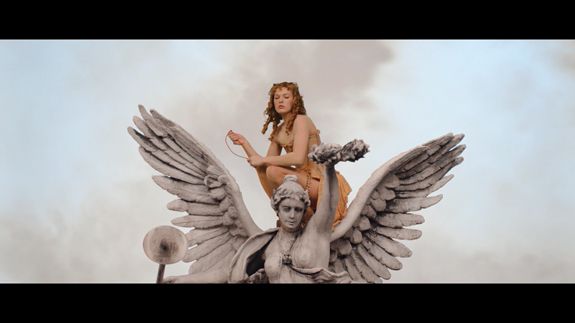 Extras: The biggest disappointment about Entertainment One's two-disc set is the rather meagre selection of bonus features on offer.
Paul WS Anderson is joined by producers Jeremy Bolt and Robert Kulzer for a feature-length chat track that takes you through the making of the film and the reasons why they were attracted to the project. This is followed by a quartet of featurettes – Paul WS Anderson's Musketeers talks about the director's approach to the story, Duke covers Orlando Bloom's role in the film, 17th Century Air Travel focuses on the flying galleon set and Uncovering France in Germany deals with the location shooting. However, with none of the four clocking in at more than three minutes, don't expect any of them to go into too much detail.
Finally there's a 14-min collection of ten extended and two deleted scenes, and a Did You Know? pop-up trivia track. AvB
Extras rating: 2/5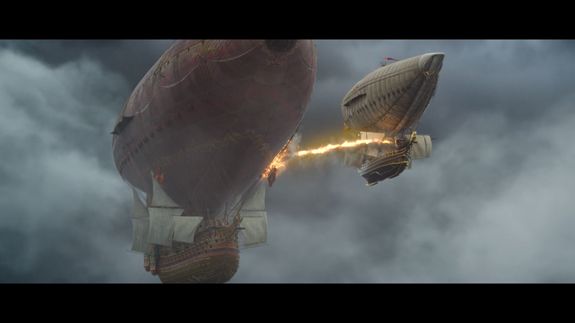 We say: Extras are lacking, but this actioner proves a superb 3D BD showcase
Entertainment One, Region B BD, £25 Approx, On sale now
HCC VERDICT: 4/5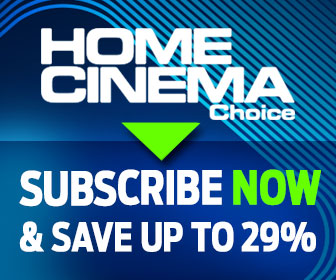 Home Cinema Choice #316 is on sale now

, featuring: Samsung Neo QLED TV; Monitor Audio Atmos system; battle of the SVODs; disaster movies on Blu-ray; BenQ UST projector; disc reviews; opinion; and more.
Want to see your home cinema system featured in the pages of HCC? Click
here
for more info.