The Thing (1982) Blu-ray review
The Summer of 1982 saw the release of two films that flopped at cinemas, but which have since gone on to be seen as classics of their respective genres. One was Ridley Scott's Blade Runner and the other was this, John Carpenter's horrifying remake of The Thing from Another World (1951).
But whereas Scott's film was simply ignored by audiences, Carpenter's was also despised by critics, who found the grisly, yet ground-breaking, special effects too much to stomach. These days, however, both critics and audiences are able to look beyond the (still incredibly powerful) effects and see Carpenter's film for what it really is – a masterfully written and directed study of distrust and paranoia, brought to life by a terrific ensemble cast that never puts a foot wrong.
All that remains to be seen is whether this latest home media release is a must-own for the movie's die-hard fans…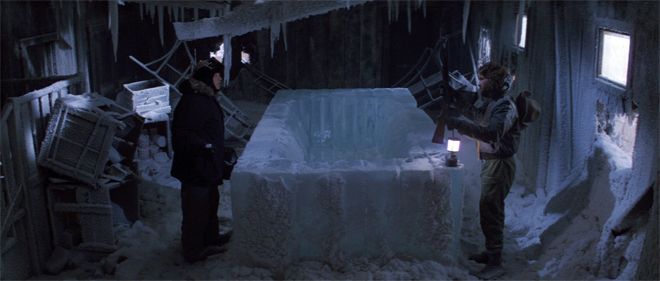 Picture: Believe it or not, this is the third different Blu-ray presentation of The Thing… First up was the 2008 Universal Pictures disc, which was basically a port of its earlier HD DVD, but afflicted with even more noise reduction and edge enhancement. That was followed, last year, by US cult label Shout Factory's Collector's Edition. This Region A-locked reissue boasted improved picture quality, courtesy of a 2K scan of 35mm interpositive elements that was approved by the film's director of photography Dean Cundey.
Now Arrow has entered the fray with its own restoration, using a 4K scan of the original 35mm camera negatives, with the grading and cleanup work reviewed and signed off by John Carpenter and Dean Cundey. While the Shout Factory encode looked quite good in isolation (although there were concerns about colour timing), direct comparisons with Arrow's 2.35:1 encode highlight how much the image was digitally sharpened to try and pull more detail out of the source material. By contrast, Arrow's restoration retains a far less harsh, more film-like appearance throughout, albeit one that still packs the screen with plenty of finery. Differences in contrast and grading also swing in Arrow's favour.
Picture rating: 5/5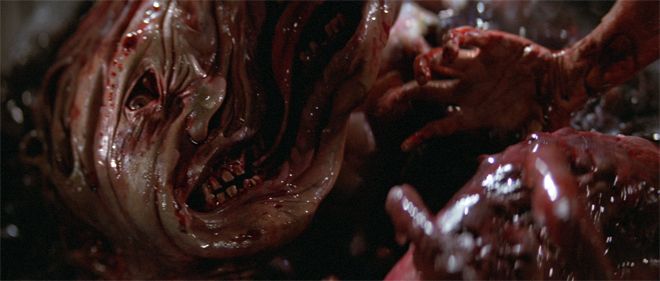 Audio: This restoration features a choice of three soundtracks – LPCM 2.0 stereo, DTS-HD MA 4.1 and DTS-HD MA 5.1. Based on the original 70mm six-track Dolby Stereo soundtrack, the 4.1 mix is the real highlight here, creating a surprisingly wide L/C/R spread supported by a potent low-end and fun rear-channel effects.
Audio rating: 4.5/5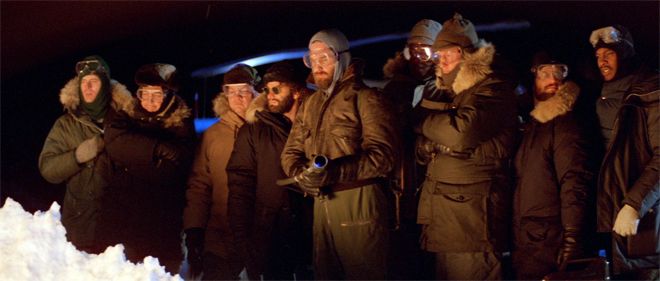 Extras: To support its restoration, Arrow provides a bunch of new extras, some more interesting than others. The best of these are a 78-min doc looking at the original short story and the 1951 film as well as Carpenter's remake, plus a commentary from a trio of genre experts. Slightly less essential are a look at other films from the 'Summer of 1982', a short tribute film and pieces dedicated to Thing fans. The disc also includes the best of the archival extras, including the superb Terror Takes Shape doc and John Carpenter/Kurt Russell commentary.
Extras rating: 5/5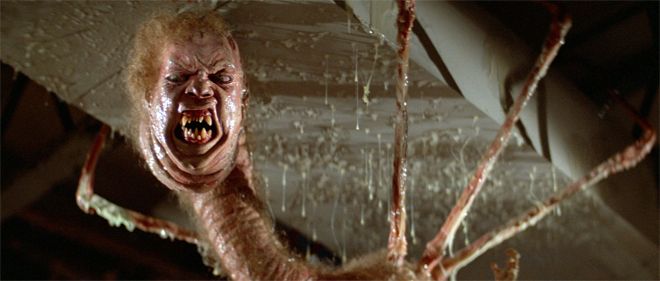 We say: A stunning 4K restoration backed up by dynamic 4.1 sonics and an exhaustive array of worthwhile extras
The Thing (1982), Arrow Video, All-region BD, £25
HCC VERDICT: 5/5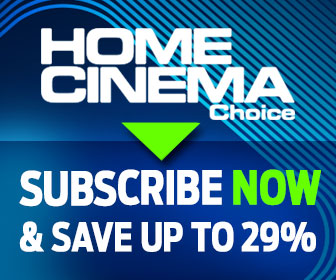 Home Cinema Choice #315 is on sale now

, featuring: Panasonic HZ2000 OLED TV; Focal Twenty5i speaker system; Sony 8K TV; Klipsch SPL-150 subwoofer; 25 fantastic fights on film; disc reviews; opinion; and more.
Want to see your home cinema system featured in the pages of HCC? Click
here
for more info.