Rise of the Planet of the Apes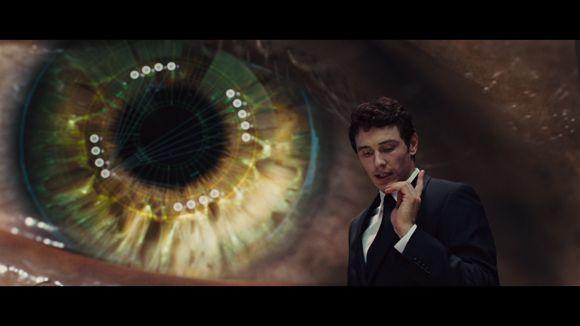 Hollywood isn't monkeying around with its new Planet of the Apes prequel
Maybe it was the horrible aftertaste of what Tim Burton's remake did to the franchise, but for some reason nobody really expected too much from this contemporary prequel to the beloved 1968 sci-fi classic. But, thanks to its smart storytelling, winning performances and groundbreaking visual effects (a vital issue here, as the main character is a combination of CG effects and Andy Serkis' motion-captured performance) Rise of the Planet of the Apes is one of the year's best and most satisfying blockbusters.
Picture: Rise of of the Planet of the Apes is also one of the year's best looking Blu-rays. The clarity of the AVC 2.40:1 18p encode is so affecting that the opening move down through the jungle canopy has a vertiginous sense of depth that beats out many genuinely 3D discs we've seen. Colour reproduction and black levels also impress. But it's astonishing detail levels that really impress, with close-ups of Caesar's face looking uncannily realistic in its rendering.
Picture rating: 5/5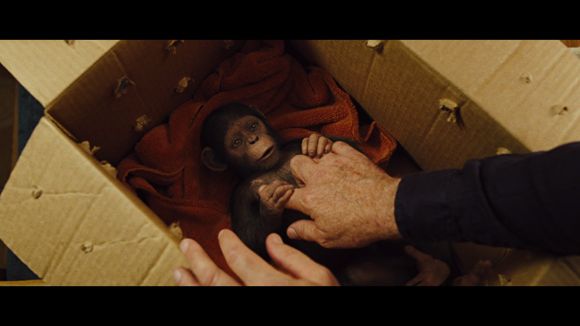 Audio: Packed with dynamic surround effects and deep bass, the disc's DTS-HD MA 5.1 mix is every bit the match to the astonishing visuals. Whether it's the everyday buzz of activity in the labs (Chapter 2), the swirl of leaves falling around you and the sound of apes rushing from the front to the rear of the soundstage through the treetops (Chapter 23) or the showdown between apes and police on the Golden Gate Bridge (Chapters 25-26), this mix is bursting with life and utterly convincing in creating a 3D soundscape.
Audio rating: 5/5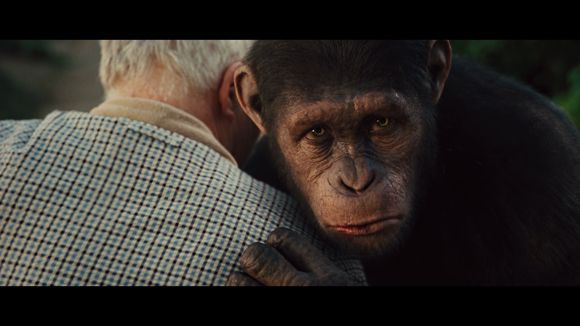 Extras: Unsurprisingly, the lion's share of the extras on the disc focus on the creation of the film's impressive CG apes. These take the form of three featurettes – The Genius of Andy Serkis (8mins), A New Generation of Apes (10mins) and Breaking Motion Capture Boundaries (9mins) – plus a multi-angle Scene Breakdown (2mins) and a Character Concept Art Gallery.
Other features include a pair of excellent commentaries by the director and writers, Composing the Score with Patrick Doyle (8mins), a look at the film's many nods to the original Planet of the Apes entitled Mythology of the Apes (7mins), eleven deleted scenes in various states of completion (12mins) three trailers (6mins), a trio of educational vignettes about apes (23mins in total) and a BD-Live link. A DVD and Digital Copy are also included.
Extras rating: 3/5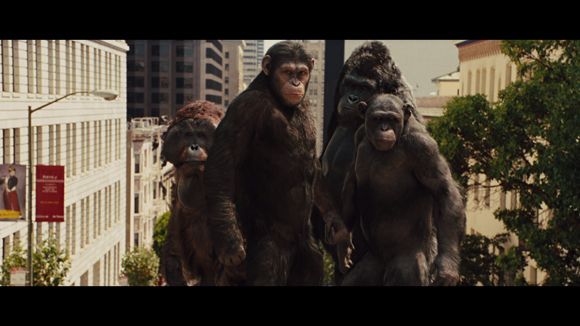 We say: Smash hit sci-fi blockbuster served up on a Blu-ray platter with real AV ape-peal
20th Century Fox, All-region BD/R2 DVD, £25 approx, On sale now
HCC VERDICT: 4/5