Pioneer BDP-LX55 review

This universal Blu-ray player is a great way to spend £350
This puts brands like Pioneer in a slightly awkward situation. It's never been a true mass-market brand, but at the same time obviously doesn't see any commercial reason to issue a successor to its £2,000 BDP-LX91. Hence it's now focusing on the mid-range 
– the BDP-LX55 tested here wants to grab 
a slice of the action below the £500 Oppos and Denons of the world, but above the impulse-buy spinners from many of its Japanese countrymen.
It may well succeed in this endeavour. 
You see, there are still many consumers, myself included, who cherish build quality 
and design. People who want their home cinema components to be covetable objects, rather than just slapdash lightweight constructions of plastic and perspex. The BDP-LX55 will certainly find favour with them. It's a gloriously solid-feeling deck with a serious, mature design – including chunky feet and a brushed front panel – that will look reassuring on any shelf or in a rack. If you want friends and family to think you've spent more on a Blu-ray player than you actually have, this is the answer.
Well-endowed
Of course, the BDP-LX55 isn't just a no-frills disc-spinner dolled up in some fancy togs. 
It's also well-endowed where features are concerned. Well, sort of – there are both welcome treats and a few annoying omissions.
Chief amongst the latter is the lack of built-in Wi-Fi. I know I've said this before but, personally, any bit of supposedly networkable hardware that doesn't offer integral Wi-Fi should be taken outside and shot. Yes, you can pick up an optional Wi-Fi dongle, but it retails for £50. Seeing as Sony can release a Wi-Fi-toting media player for as little as £70, I can't help feeling something's amiss here. I resorted to wired Ethernet for this audition, and all the irritating cable faff that that entails.
A secondary feature concern is the Pioneer's lack of any decent video-on-demand service. I'd rather have YouTube and Picasa than not, but direct competitors to the BDP-LX55 (the likes of Sony's BDP-S790 and Panasonic's DMP-BDT500) go further, with LOVEFiLM, BBC iPlayer et al.
Yet the Pioneer fights back against those specific rivals by being a true universal machine, offering both Super Audio CD and DVD-Audio playback (whereas the Sony only spins SACDs, and the Panasonic turns its nose up at both). Additional audio treats include Pioneer's proprietary PQLS (Precision Quartz Lock System) wizardry to reduce jitter over HDMI – provided you have a compatible Pioneer AVR, of course – and 32-bit/192kHz DACs feeding its analogue stereo output. Handy if you care as much about your CD collection as your BDs.
On the regular Blu-ray side of things, the Pioneer goes toe-to-toe with competition. 
It will spin 3D BDs, offers twin HDMI outputs should your AVR not be able to passthrough 3D video, and will upscale DVDs to 1080p.
Getting started
Once simply connected to my (non-) Pioneer AVR via the 'Main HDMI' output – there's no bank of multichannel phonos here – the BDP-LX55 proves quite a nice drive. It's certainly not the quietest runner around, but I found discs loaded without too much in the way of dawdling and the menu system, while lacking design panache, is gloriously fast in use and very intuitive.
The home screen presents you with three options: Home Media Gallery, Web Contents and Initial Setup. The former (also accessible directly from a button on the non-backlit remote) is where you can access remotely-stored content via DLNA or from USB (there are two ports provided, one on the front and one on the rear), including FLAC, WMV and MKV files. The Web Contents menu is, as already mentioned, poorly stocked – I can't envisage many people bothering with the two current apps. The Initial Setup menu includes picture presets for LCD, plasma and projectors (I have no idea how they're supposed to differ) and a Custom option where you can play with black, white, hue and chroma levels. These do make quite a visual difference, but I most will be happy to leave them on their default setting.

Smooth mover
The BDP-LX55 certainly delivers a Blu-ray performance worthy of its £350 asking price. With Safe House (Universal Pictures) I found it appealingly slick, with a smooth quality to its motion that felt completely natural. The highly contrasted, sun-drenched visuals showcase its excellent colour reproduction and delivery of inky blacks. More importantly it handled the film's inherent grain without seemingly introducing unwanted noise of its own. Facial close ups of Denzel Washington and Ryan Reynolds were textured and sharp.
The BDP-LX55's delivery of 3D video is equally adept. The Polar Express 3D showed 
no obvious player-born problems – the double imaging of the young girl in the motion-capped train interior that was there I know is a fault of my first-gen 3DTV, and not the deck. Pioneer claims that the BDP-LX55's audio and video circuits have been 'further refined to bring out the best from the latest 3D content'. Whatever they've done, it works a treat.
Elsewhere, multichannel film soundtracks are bitstreamed without hiccup and good old-fashioned DVDs are upscaled via HDMI to something approaching, but not quite reaching, hi-def.
Called into action with CDs, via its analogue outputs, the Pioneer delivers a clean, detailed sound that is pleasing on the ears, although perhaps lacking a bit of warmth. The same applies to Super Audio CDs. With the BDP-
LX55 decoding The Who's Tommy to PCM and outputting over HDMI, it was a multichannel treat. Direct DSD output is also offered should you have compatible hardware.
One for your wishlist
With Kuro long dead, Pioneer no longer rules the flatscreen roost – but the BDP-LX55 
proves it still knows a thing or two about 
the video side of AV. This is a player with 
a likeable, watchable picture quality and clean-sounding audio.
It does have its flaws, of course. The absence of built-in Wi-Fi makes installation more complex than it could be and the remote control neither shares the weighty construction of the main unit nor proves easy to use – it's cluttered with buttons that will never get pressed.
The BDP-PX55 also loses out in the Smart stakes to practically ever other BD player in its price range.
Whether or not you buy it will depend on the size of your wallet and your priorities. 
£350 is a considerable sum these days and there are better-featured machines available for less. None, however, match the BDP-LX55 in the desirability stakes. It's triumphantly designed and built – I get the impression you could drop a cup of coffee on it and it wouldn't blink. And that's a quality that shouldn't be underestimated. If you find it bundled on offer with a Pioneer AVR, snap it up quick – and audition it if you're hunting for a new deck.
---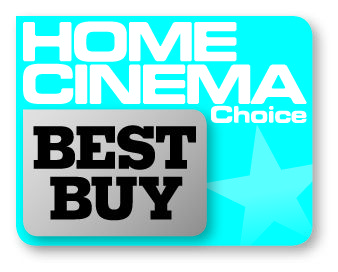 HCC VERDICT
Pioneer BDP-LX55
Price: £350 approx
www.pioneer.co.uk
Highs: Classy design and robust build; universal disc playback; twin HDMI outputs simplifies installation; excellent audio-visual performance
Lows: Wi-Fi requires an optional £50 dongle; 'net services limited to YouTube and Picasa
Performance: 4.5/5
Design: 4/5
Features: 3.5/5
Overall: 4.5/5

SPONSORED VIDEO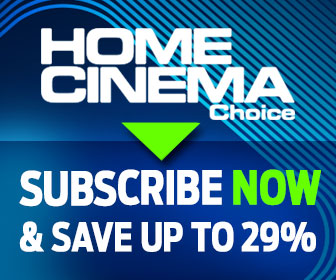 Home Cinema Choice #326

is on sale now, featuring: Sky Glass; Anthem AVM 70 processor; Sony XR-65X90J; BenQ gaming projector; Christmas gift guide; Hollywood franchises on Blu-ray; Fast 9 4K; and more
Want to see your home cinema system featured in the pages of HCC? Click
here
for more info.