Panasonic DMP-BDT330 Blu-ray player review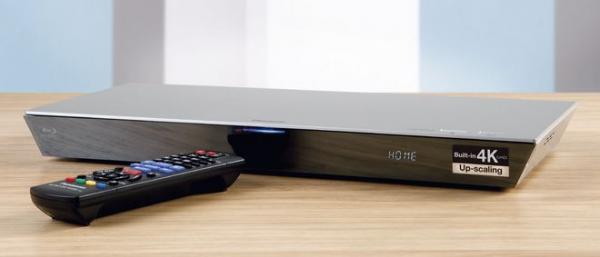 It may not be the brand's flagship deck, but this versatile Blu-ray player is sure to find some fans
Panasonic's new DMP-BDT330 is a curious beast. The most expensive of the brand's freshly-minted 2013 BD spinners, casual observers could be forgiven for thinking it's the Japanese marque's top HD dog. However, last year's DMP-BDT500 is being retained for another run and still claims flagship status.
This situation (also mirrored by Sony, which is keeping the BDP-S790 in its stable and launching newer decks below it) perhaps hints at bigger things afoot in the Blu-ray world. After all, there's a slight implication that Panasonic's AV engineers have run out of steam, that the DMP-BDT500 is the end of their BD development cycle and they've spent the last twelve months twiddling their thumbs. On the other hand, perhaps they've been busy noodling away on a prototype native 4K player. Indeed, I was told by Tony Itani, the brand's Chief AV engineer, that 2014 could see a return to the 'high-end'...
Regardless, the DMP-BDT330 is new, more affordable than its older sibling and does offer some feature improvements, while jettisoning some others. It targets a different buyer.
Svelte, angular shape
The deck shares a similar styling to last year's DMP-BDT320, the model it effectively replaces. This means that, rather than adopting a full-fat, boxy chassis, it brightens up your AV rack with a svelte, angular shape and shiny silver finish. It will look good next to any of the brand's new LED sets, and everyone else's too, for that matter.
It weighs a mere 1.6kg, which feels alarmingly like supermarket DVD deck territory, but build quality is more reassuring. It may be light and small, but is well put together.
Connectivity is an exercise in modern digital austerity - the backpanel features nothing beyond two HDMI outputs (Panasonic recommends using the secondary jack for audio to an AVR for peak performance), an optical digital audio out and an Ethernet port. There's no analogue audio provision at all. This explains why the DMP-BDT500 is being kept on; that player offers stereo (and multichannel) phono outputs, Burr-Brown 192kHz/32-bit DACs and a sumptuous music performance. While this new deck will happily play CDs, it doesn't claim to be an audiophile proposition.
Around the front, behind the drop-down flap, are two USB 2.0 inputs and an SD card slot. The latter is a boon for digital camera owners looking for an easy plug 'n' play option.
The player is bundled with a traditional handset. This is good news for those of us who struggled with either the trackpad of the DMP-BDT320 or the hybrid remote of the DMP-BDT500. Technologically it's a backward step. In usability terms it's a progression.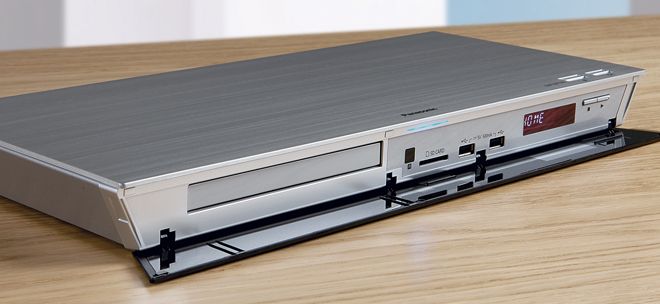 Familiar face
Using either the Ethernet jack or built-in Wi-Fi enables access to the deck's Smart talents. The DMP-BDT330 is running last season's VIERA Connect portal, and not a variation of this year's my Home Screen TV interface. However, the choice in IPTV services is good. There's BBC iPlayer, YouTube, Dailymotion, Acetrax, Aupeo!, Shoutcast and more. Netflix is deemed so important it actually has its own button on the remote.
New this year is MiraCast, which allows users of compatible mobile devices via Wi-Fi Direct to duplicate exactly what's on their smartphone, via the deck, on their flatscreen TV. This link does not use or require a standard LAN to work, and you can Miracast anything from JPEGs to web pages. It's a very neat slice of added functionality. Also joining the feature roster this year is an integrated web browser (because you can never have too many of them).
In use as a media player, the DMP-BDT330 offers broad compatibility with various codecs and containers, but it's difficult not to be disappointed by its somewhat pedestrian presentation, particularly given the glossy nature of the main interface. From USB, the deck plays FLAC, WAV, WMA, AAC and MP3 audio, as well as MKV, AVI, MOV and MP4 video files. What you don't get, annoyingly, is any attempt to render album art.
Across a LAN, MKV files fail to play, although AVI, MP4 and MOVs remain cooperative. Audio-wise, file support stays strong, with all the aforementioned music formats still accessible.
Another new feature over last year is the addition of upscaling Full HD content to 3,840 x 2,160 Ultra HD density. The value of this functionality is debatable, though. While it went untested because we had no 4K displays hanging around, the idea that this inexpensive disc-spinner packs superior image processing to a 4K multicore UHD TV is hard to swallow. And if your display does the upscaling, why opt to do it in the deck instead? Ultimately this provision has more to do with marketing than any real user benefit.
The 4K upscaler appears to be bolted onto the brand's familiar High Precision 4:4:4 processor, which offers Adaptive Chroma Processing upsampling, and 12-bit precision from native 8-bit content.
Quick and sharp
Disc loading speeds aren't too shabby. Basic Blu-rays reach their menus in around 29 seconds, while a Java-heavy Goldfinger platter went from tray in to menu in just 48 seconds.
Blu-ray performance is commendable, and you can easily leave the player's subtle picture tweaks (Contrast, Brightness, Sharpness and Colour) untouched. I loaded Taken 2 on Blu-ray and found myself engrossed in the trailers - clips of the frequent mayhem from both Skyfall and A Good Day to Die Hard exuded a natural film-like quality and balanced tones. Onto the feature film itself, and the Panasonic proves its ability to extract fine details from hi-def discs. The weather-worn faces of Liam Neeson's soon-to-be dead adversaries in the opening scene are sharply conveyed, all delicate wrinkles and sunburnt eyebrows. Later, even the wide shots of day-lit Istanbul don't exhibit any overt digital noise.
It's a clean, engrossing presentation - and the bass-heavy multichannel score of the action sequel, meanwhile, is delivered with considerable heft. It's important to note, however, that out of the box the player is set to output only the core lossy DTS and Dolby Digital bitstreams from BD discs - you'll need to switch BD-Video Secondary Audio to 'Off' from the Digital Audio Output menu to rectify this.
The Panasonic naturally offers 2D-3D conversion, but I found the benefits of ret-conning Liam Neeson's peril minimal. Much more fun can be had from a native stereoscopic disc, such as Paul W.S. Anderson's riotous The Three Musketeers, which positively oozes depth.
Easy to accommodate
Overall, the DMP-BDT330 is a likeable disc player. Its design and form factor make it easy to squirrel away in a second room or on an AV shelf. Of the new features this year, Miracast is very handy, 4K upscaling probably less so. And Panasonic's reversion to a traditional handset should be applauded.
At £200, it's hardly a budget option, but does include niceties that you won't find on bargain-bin spinners, such as twin HDMI outputs. However, also at this price point you'll find the likes of Pioneer's BDP-450, which is a universal deck offering SACD and DVD-Audio in place of a dedicated Smart portal. And an extra £100 can get you the more potent DMP-BDT500. Decisions, decisions....
---
HCC VERDICT
Panasonic DMP-BDT330
Price: £200 Approx
www.panasonic.co.uk
Highs: Commendable AV quality; neat form factor; Miracast feature; 4K upscaling should you feel the need for it
Lows: Doesn't offer the new My Home Screen Smart portal; no analogue outputs; audio output needs tweaking
Performance: 4.5/5
Design: 4/5
Features: 3.5/5
Overall: 4/5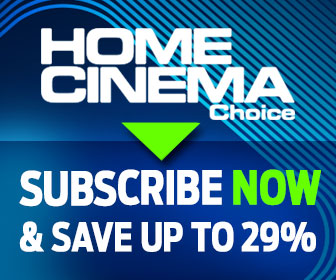 Home Cinema Choice #316 is on sale now

, featuring: Samsung Neo QLED TV; Monitor Audio Atmos system; battle of the SVODs; disaster movies on Blu-ray; BenQ UST projector; disc reviews; opinion; and more.
Want to see your home cinema system featured in the pages of HCC? Click
here
for more info.