Paddington review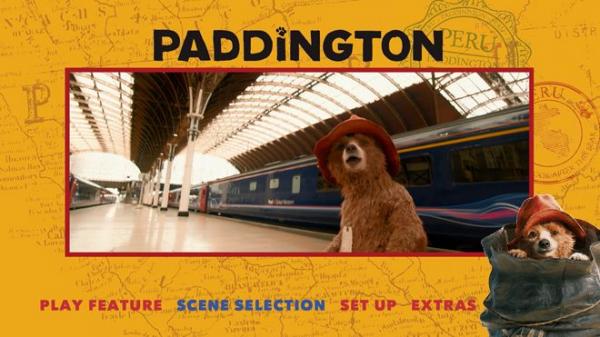 The ursine superstar dazzles on Blu-ray despite arriving on a rather 'bear-bones' disc
When his home in darkest Peru is destroyed, a young bear is packed off by his aunt to London. Discovered on a platform at Paddington Station by the typically middle-class Brown family, he is given the name of Paddington and taken back to their home until they can find somewhere for him to live. Chaos ensues…
Expectations weren't high at HCC when news broke that Michael Bond's series of children's books were to be adapted for the silver screen. So we're thrilled to report that (a couple of instances of toilet humour aside) Paddington Bear's cinematic debut is an absolute triumph.
Directed by The Mighty Boosh helmer Paul King, Paddington is the closest British cinema has got to the meticulously created worlds made famous by the likes of Wes Anderson (Fantastic Mr Fox, The Grand Budapest Hotel). Only here the surfeit of style is married to a witty exploration of the immigrant experience; albeit a gloriously silly tale of tolerance that finds time to ride a bathtub down a staircase and chase a thief using a skateboard attached to a kite.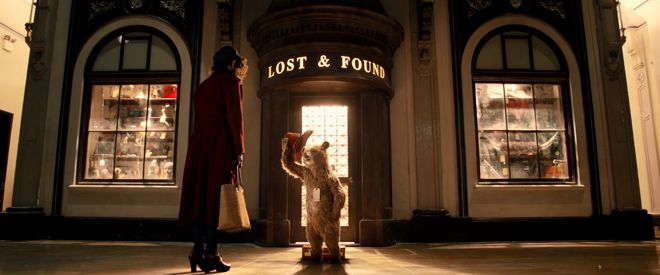 Picture: Paddington's AVC 2.40:1 1080p transfer is one of StudioCanal's strongest video presentations to date. Detailing is absolutely exquisite (particularly in the numerous close-ups of the film's CG lead), blacks are rock-solid and there's an authentic crispness to the image – all of which work together to give it a stonking sense of depth.
Most striking of all, though, is the way that the encode handles the film's richly-saturated colours. Sequences such as the interior of Gruber's Antiques (Chapter 5) are dominated by vibrant reds and yellows – but unlike some of StudioCanal's earlier high profile releases, there's no trace of colour banding to be seen. A delight from start to finish.
Picture rating: 5/5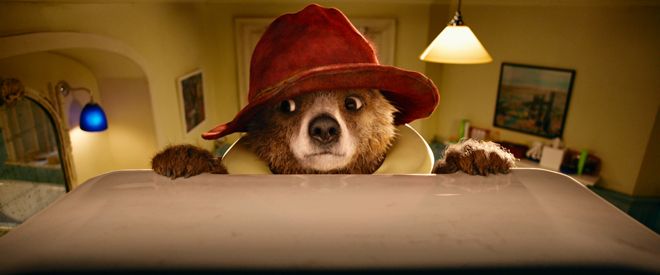 Audio: Given some of it's ursine star's outrageous onscreen antics, the film's DTS-HD Master Audio 5.1 mix isn't as dynamic as we'd hoped.
Sure, there's plenty of scale and movement across the front of the mix as a flood of water rushes down the stairs in the Brown's house (Chapter 3). Nor is there any shortage in thumping low-end effects when Paddington's tree house comes crashing down (Chapter 1). But rarely does any of the Foley work wrap around into the rear speakers, which are instead given to prioritising music to the point of excluding pretty much anything else.
Audio rating: 4/5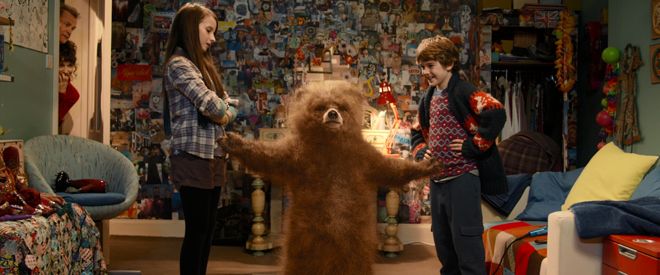 Extras: In a word: awful. All the platter can muster are a trio of forgettable promo featurettes (the longest running just over three minutes) and a gallery of stills and poster art. Is it too much to hope for a more packed Special Edition at a later date?
Extras rating: 0.5/5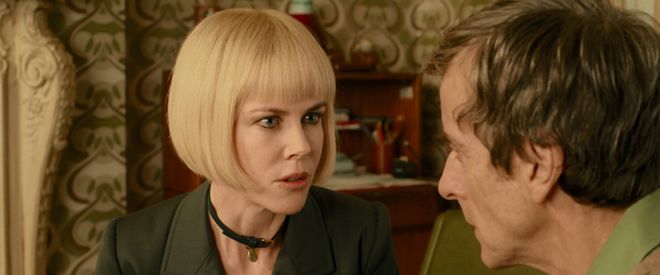 We say: While Paddington looks and sounds the part on Blu-ray, the lack of extras leaves us fur-ious
Paddington, StudioCanal, Region B BD, £23 Approx
HCC VERDICT: 3.5/5