Olympus Has Fallen review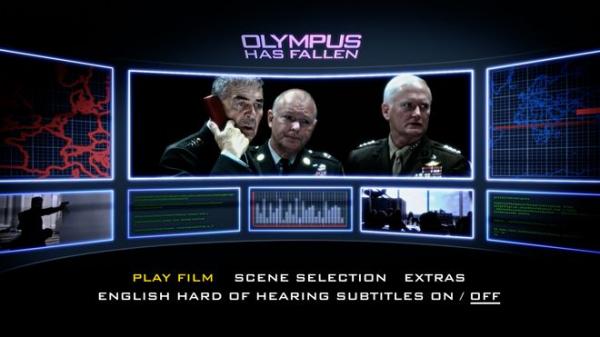 Can Gerard Butler save the President from terrorists in this over-the-top action Blu-ray?
When the White House is overrun by North Korean terrorists and the President (Aaron Eckhart) is held hostage there's only one man who can save the day. No, not John McClane – the man of action this time is Mike Banning (Gerard Butler), the Secret Service agent the President still blames for the death of the First Lady (Ashley Judd) 18 months earlier.
The John McClane reference isn't without its merits though as, for all intents and purposes, this is Die Hard in the White House. The advantage here is that Olympus Has Fallen is a heck of a lot more fun than the past couple of Die Hard sequels.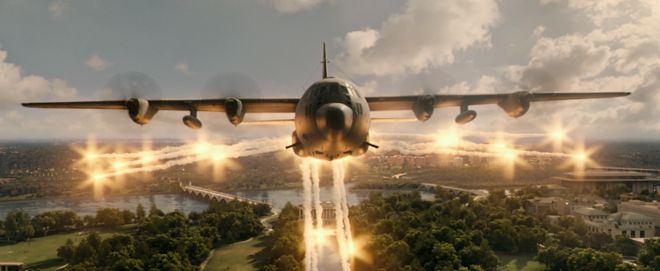 Picture: Olympus Has Fallen arrives on Blu-ray with a perfectly acceptable but not exactly mind-blowing AVC 2.40:1 1080p encode.The biggest issue can be found in the film's darker sequences – and as these make up the majority of its second and third acts they are fairly common. Black levels in these sequences vary between instances of crush and washed-out greys, with the unfortunate side effect of flattening out the film's colour palette. Some unsightly noise also raises its head on a couple of occasions.
However, despite these concerns, the encode is far from being a failure. The film's daylight scenes (such as Chapter 3's aerial assault on the White House) look every bit as crisp, sharp and colourful as you'd expect from a modern blockbuster. They're certainly good enough to highlight the deficiencies in some of the film's shoddier VFX sequences.
Picture rating: 3.5/5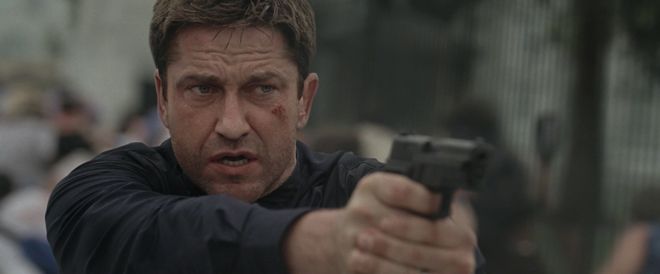 Audio: The DTS-HD MA 5.1 soundtrack is a hi-octane blast from start to finish, but a prime example of its heavyweight delivery is the helicopter attack in Chapter 9, which showcases its immersive audio placement and exceptionally potent LFE presence – rotor blades chug and weapon fire zips from speaker to speaker. The orchestral score from Trevor Morris may be a little generic and sombre, but otherwise this is a dynamic, energetic mix.
Picture rating: 3.5/5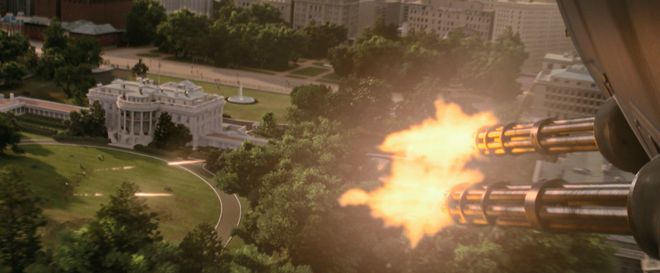 Extras: Lionsgate's Blu-ray release is accompanied by a collection of five behind-the-scenes featurettes (The Epic Ensemble, Under Surveillance: The Making of Olympus Has Fallen, Deconstructing the Black Hawk Sequence, Ground Combat: Fighting the Terrorists and Creating the Action: VFX and Design). Ranging in length from three to seven minutes, none goes into particularly great depth (and we'd love to have been privy to discussions about the movie's imminent rival production, White House Down), but they still give a reasonable glimpse into the production. A gag reel is also included.
Extras rating: 2/5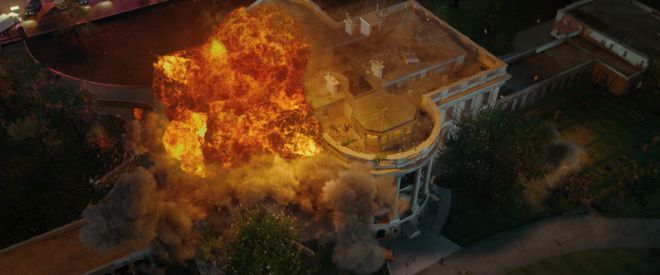 We say: Not the best Blu-ray package you'll ever see, but still a fun way to scratch that action movie itch for a couple of hours.
Olympus Has Fallen, Region B BD, £23 Approx
HCC VERDICT: 3.5/5
Home Cinema Choice #311 is on sale now

, featuring: Samsung Q950TS 8K QLED TV; Emotiva 11-channel power amp; Meridian in-wall speakers; binge-worthy TV boxsets; Color Out of Space interview; disc reviews; opinion; and more.
Want to see your home cinema system featured in the pages of HCC? Click
here
for more info.