Non-Stop review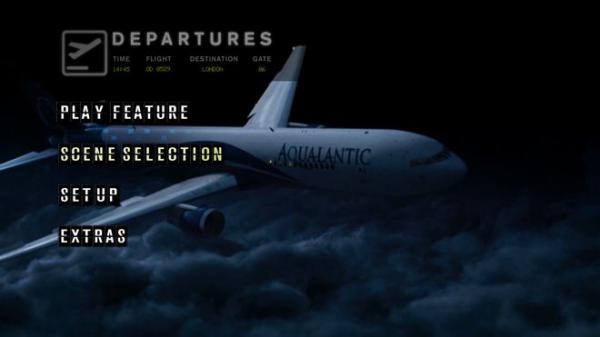 Liam Neeson further cements his place as Hollywood's go-to guy for slightly over-the-top action thrillers with this taut, fast-paced, high-altitude adventure.
Neeson stars as US air marshall Bill Marks, who begins receiving messages on his phone during a night flight from New York to London from someone threatening to kill a passenger every 20 minutes unless their bank account is wired $150m. When the first body duly surfaces bang on time, and the bank account requested turns out to be in Marks' name, it's clear that it isn't a hoax. But who can he trust? And can he convince the passengers and those down on the ground that he isn't hijacking the plane himself?
From the moment Marks receives the first mystery text all the way to Non-Stop's fraught, explosive finale, the script team and director Jaume Collet-Serra earn their crust by keeping the tension cranked high and the audience guessing. This is, in essence, a whodunnit, with more red herrings than a communist's fish tank, all held together by Neeson's effortless performance and a great supporting cast including Julianne Moore and Michelle Dockery. The script goes a bit hammy at times, and you'll need to seriously suspend your disbelief, but it'll be worth it.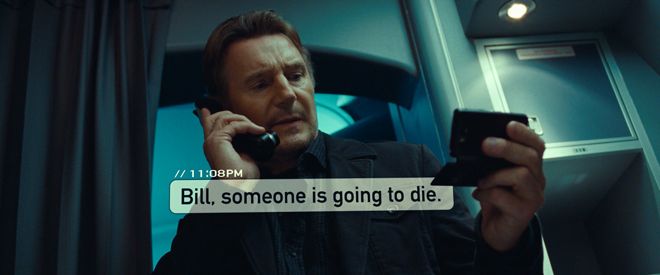 Picture: StudioCanal's 2.35:1 1080p encode works well with the somewhat limited nature of Non-Stop's cinematography. This is a film with next-to-no exterior sequences or natural lighting; the plane's interior is a mixture of cool greys and blues and blinking overhead lights. The imagery therefore doesn't really pop, but the tonal balance is spot on and skin tones appear natural.
Close-up shots exhibit plenty of detail and texture; at the same time, some shots are deliberately soft. A small niggle is that during darker scenes some areas of the image can be mired in black crush. However, this transfer retains a fine grain structure without falling foul of digital noise.
Picture rating: 4.5/5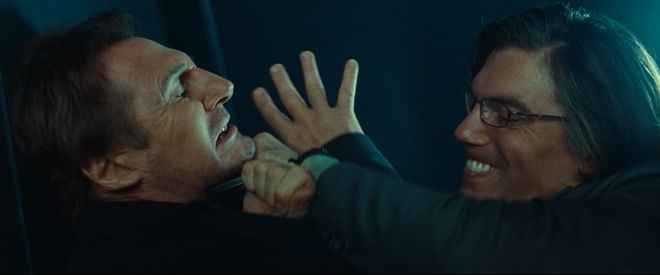 Audio: This DTS-HD 5.1 track is more immersive than you might expect. Dialogue is prominent in the mix, be it frightened whispers or shouted commands, and it's matched by creative use of the surround channels to place your firmly in the middle of the aircraft's heightened environment. As Collet-Serra's camera swoops and twists around the aisles, the soundfield follows.
Details like Marks' beeping phone or a gun's safety being deactivated are clean and distinct, and the sound engineers know when to use the LFE channel to add portentous throbs or potent bass slam. Those after the most raucous demo material should head straight to the climactic final chapter...
Audio rating: 4/5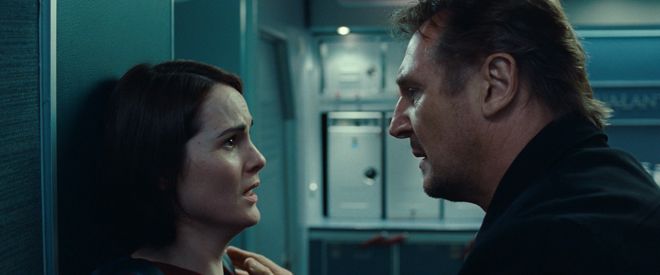 Extras: Perusing the disc's bonus material is more of a short-haul experience than a trans-Atlantic flight. There are two featurettes – Non-Stop Action and Suspense at 40,000 Feet – which offer little more than talking-head pleasantries rather than a detailed look at the film-making process. In addition, there's 11 minutes of interviews with Neeson, Moore, Dockery, Collet-Serra and producer Joel Silver, and the trailer.
Extras rating: 2/5
We say: A gripping, tense and enjoyably daft thriller on a solid hi-def disc
Non-Stop, StudioCanal, Region B BD, £25 Approx
HCC VERDICT: 3.5/5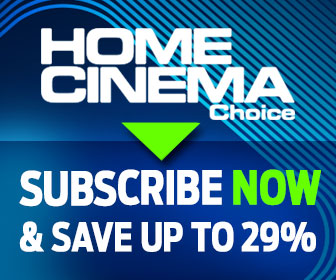 Home Cinema Choice #321

is on sale now, featuring: Anthem MRX 740 AV receiver; SVS 3000 Micro subwoofer; LG C1 OLED TV; Westerns on Blu-ray; surround sound setup tips; loft cinema conversion; and more
Want to see your home cinema system featured in the pages of HCC? Click
here
for more info.