Lincoln review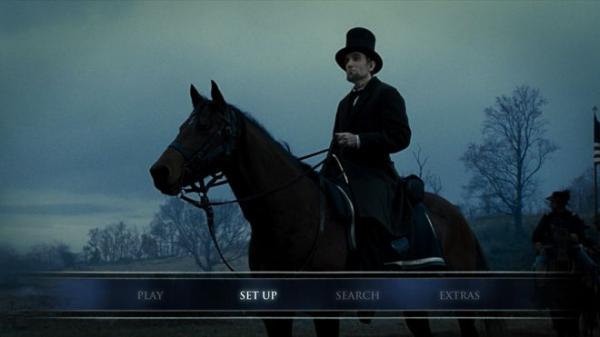 Spielberg's take on the iconic US president is as much a legal thriller as it is a traditional biopic
No 'mere' biopic of that most famous of American Presidents, Steven Spielberg's Lincoln is the third in a loose trilogy of films about race that the filmmaker has made over the past three decades (the others being 1985's The Color Purple and 1997's Amistad).
With filmmakers like D.W. Griffiths and John Ford having already explored 'honest' Abe's formative years, Spielberg focuses his movie on the final four months of Lincoln's life – specifically the President's attempt to have the Thirteenth Amendment (outlawing slavery) passed through Congress.
While the narrative plays out against the backdrop of the Civil War, those looking for epic battle scenes should hunt elsewhere. Outside of the film's brutal opening skirmish and a later look at the aftermath of a battle, Spielberg's film casts its spotlight on the part the President played in the backroom deals and political manoeuvring that led to the amendment being passed. Or, as Radical Republican leader Thaddeus Stevens so neatly put it: 'The greatest measure of the Nineteenth Century. Passed by corruption, aided and abetted by the purest man in America'.
Naturally, a film of this type lives or dies by the quality of its cast – and in this regard it's an unqualified success. Daniel Day-Lewis unsurprisingly received most of the kudos for his portrayal of the President, but he's easily matched by an incredible supporting cast that includes Tommy Lee Jones, David Strathairn, Lee Pace, Sally Field, Jared Harris and James Spader. Spielberg, meanwhile, is content to remain a quiet observer of the drama that unfolds, allowing conversations to play out in lengthy takes and refusing to impart any obvious directorial 'style' onto the proceedings.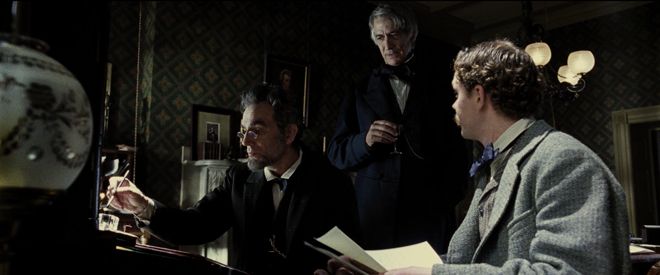 Picture: Shot entirely with available light sources (or approximations thereof) for added authenticity, you'd be hard pressed to argue that Lincoln was a particularly colourful or striking film. However, that doesn't mean that Fox's AVC 2.40:1 1080p encode is anything less than an impressive experience.
Janusz Kaminski's moody cinematography is beautifully recreated on Blu-ray, capturing the expert play of light and shadow with no sign of any technical imperfections. Black levels are as accurate as you could hope or and – despite the frequently muted nature of the imagery – the encode still manages to deliver the intricate textures and minute details inherent in the original footage.
Picture rating: 5/5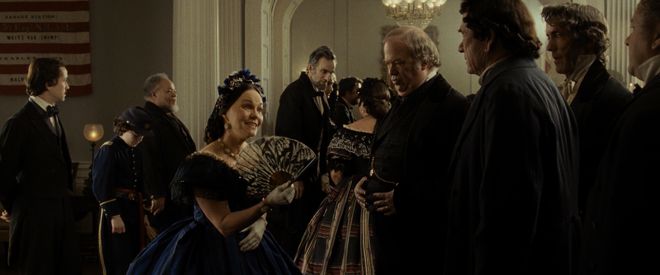 Audio: The 'talky' nature of the film means that Lincoln's DTS-HD MA 7.1 mix isn't the most dynamic you'll ever hear. Outside of surrounding you with braying politicians in the Senate, the surrounds are only really used for atmospheric effects and to allow John Williams' score to swell around you.
Audio rating: 4/5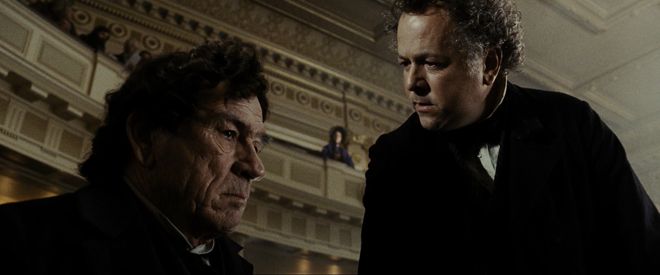 Extras: Included on this Blu-ray are the theatrical trailer and six featurettes – The Journey to Lincoln; In the Company of Character; A Historical Tapestry: Richmond, Viginia; Crafting the Past; Living with Lincoln; and In Lincoln's Footsteps. Thankfully, these are no simple EPK off-cuts and – despite their relative brevity – together create a worthwhile account of how the film was brought to the screen
Extras rating: 2/5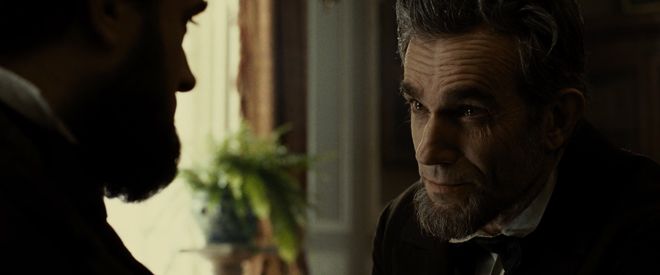 We say: A top-tier 1080p encode helps Spielberg's engrossing political drama shine on its Blu-ray debut
Lincoln, 20th Century Fox, All-region BD, £25 Approx
HCC VERDICT: 4/5