JVC DLA-N5 Projector Page 2
I'd expect both those models (my colleague Steve Withers auditioned the N7) to also suffer less with one of the N5's niggles: a reduction in black level depth during very high-contrast images. There's a slight greying effect sometimes apparent here with dark areas of HDR movies, although it really is small by the standards of other 4K HDR capable projectors. And while a little of D-ILA technology's legendary black level prowess has been sacrificed on the altar of 4K Blu-ray, the N5 delivers the most beautiful, nuanced and contrast-rich SDR pictures in its class.
If you're watching SDR on the N5, you're probably also watching 1080p hi-def, raising questions over the quality of JVC's upscaling. The answer is that it seems fair to middling; upscaled pictures look reasonably crisp, but there was a little more source noise than if I used the upscalers in my Oppo UDP-203 and Panasonic DP-UB820 4K Blu-ray players. So it's worth experimenting.
The PJ runs wonderfully quietly with SDR playback. It's noticeably noisier, however, with HDR, because it has to drive its lamp at its highest intensity. Yet it's a very smooth sound that's fairly easy to tune out, and the N5's colossal bodywork seems to help at least muffle the worst of the fan noise. Arrange your room so that seating isn't particularly close to the projector and this should stop extraneous humming from being a big problem.
Helping you achieve this is a flexible setup system. The N5 has a huge 2.0x optical zoom, as well as expansive vertical and horizontal optical image shifting. And you can adjust from your sofa thanks to motorised control via the ergonomic, backlit remote.
There are picture options galore in the PJ's menus, including a six-axis colour management system (the N5 is ISF certified), dynamic iris activation, plus adjustment of the projector's level of detail enhancement, colour smoothing, noise reduction, and CMD motion processing tool.
Gamers, meanwhile, should dig out the Low Latency Mode that reduces the time the projector takes to render images to a respectable 24ms.
As with all JVC D-ILA models, the N5 supports (active) 3D playback – although oddly there's no dedicated 3D picture preset, meaning you'll have to set up your own. I wasn't provided with the necessary (optional extra) 3D sync emitter and glasses for this test, but its performance should be similar to that of the previously reviewed N7. Which is to say, free of crosstalk ghosting, great at motion, but a little less bright than is ideal.
Money Well Spent
JVC's DLA-N5 is a fantastic projector for the money. Its native 4K talents are a revelation, and the automatic tone mapping makes it more all-round satisfying with HDR than I was expecting. Yes, stepping up to the N7 will give you that bit more HDR shock and awe. But many will think the extra £2,000 needed for that is better invested elsewhere in their cinema room.
HCC Verdict
JVC DLA-N5
Price: £6,500 
www.jvc.co.uk
We say: JVC's N5 challenges Sony's dominance of the affordable (ish) native 4K home cinema projector market, and the results are a joy to watch.
Overall: 5/5

Specification
3D: Yes. Active shutter
4K: Yes. 4,096 x 2,160 resolution
HDR: Yes. HDR10; HLG
Connections: 2 x HDMI inputs; Ethernet; RS232-C, 12V trigger; USB for firmware updates; 3D sync emitter connection
Brightness (claimed): 1,800 Lumens
Contrast (claimed): 40,000:1 native/400,000:1 dynamic
Zoom: 2.0x
Dimensions: 500(w) x 234(h) x 495(d)mm
Weight: 19.6kg
Features: 3 x native 4K D-ILA devices; 400W lamp; automatic tone mapping; 'MPC' picture processing with sharpness, smoothing and noise reduction options; Low Latency Mode; Clear Motion Drive motion (CMD) processor; 17-element, all-glass 65mm lens; colour management system; 4,500-hour lamp life claimed in Low mode; motorized zoom/focus/shift controls; +/- 80 per cent vertical and +/-34 per cent horizontal lens shift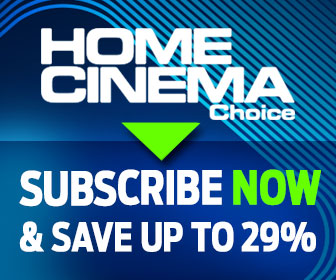 Home Cinema Choice #316 is on sale now

, featuring: Samsung Neo QLED TV; Monitor Audio Atmos system; battle of the SVODs; disaster movies on Blu-ray; BenQ UST projector; disc reviews; opinion; and more.
Want to see your home cinema system featured in the pages of HCC? Click
here
for more info.