Interview: Jason Statham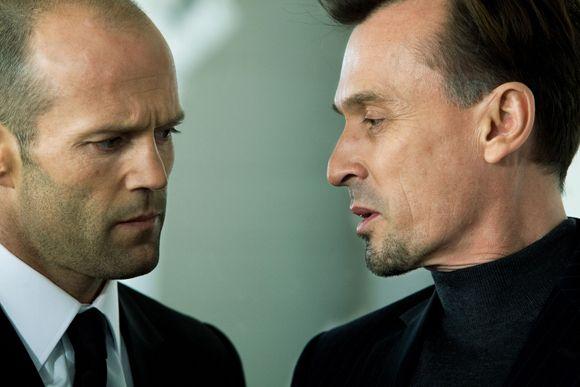 Movie tough guy spills the beans to HCC about the making of Transporter 3
Jason Statham was once a member of the British National Diving Team and finished 12th in the 1992 World Championships. He was also a fashion model, securing the audition for his debut role, in Guy Ricthie's Lock, Stock and Two Smoking Barrels, through French Connection, for whom he was working. He teamed up with Ritchie again for Snatch and then Revolver. Other notable movies include the first pair of Transporter films, the blockbuster remake of The Italian Job, Crank, War, The Bank Job and Death Race. He now returns to our screens as tough-man driver Frank Martin in Transporter 3...
In Transporter 3 you return as Frank, what is it about the character that you like?
'He's sort of a bad guy but he does good things. People tend to warm to that kind of a character. He's one of those stoic guys that has his own sort of moral code, and I think there's a lot to be said for that. I mean guys, girls, they all like someone who's strong and a very internal sort of guy and he gets the job done. He can cope with things physically, he tries to not put too much of a violent pressure on situations. He'd rather talk his way out of a situation, and there's a lot of respect due to those people who can control these sort of tricky environments, especially when you're dealing with crooks and criminals. And he's got a soft side, a soft sort of nature and you know, he likes to live out a peaceful sort of life.
How did you find working with Robert Knepper?
'He's a pretty intense dude. I was amazed how popular he is. It's like going out with Elvis Presley, We were obviously making the film in France and he walks down the Champs Elysee and I've never seen so many people recognize this person. It's like you can't believe it. So, you know, he has a great repertoire with the public. He's a big star now and he's a tremendous actor and I think that just raises the bar for us all. The bigger and better and more quality the bad guy is, the more of a situation it is for Frank to get himself out of so I was very happy to work with Robert.'
There's a new director on board for the third film, what do you think he brings to the film?
'The director's Oliver Megaton, and the fact of the matter is, he is very fresh. Hand picked by Luc Besson, who picks every director we get to work with. I have great memories of working with Louis Leterrier and this is a similar sort of situation. Luc has an extreme eye for finding new talent and he did so well with Louis, and Lou was doing different things is the US and Luc had to find somebody else so what Olivier brings is something new and fresh. I think you'll find when you see some of the action sequences they're very different. A lot of the editing and a lot of the techniques that Olivier uses in putting these sequences together are extremely different to what we did in the first two.'
Transporter 3 is another driving movie. Did you have to do any special training?
'I've done a lot of driver training over the years. For my last movie, Death Race, I actually did two days of driving school where they sent me up to a place just outside LA with three or four Mustangs. They have a bit more juice, basically, and a bit more tendency to fly and flip around. It is better to be in a car like that than it is to be in something like an Audi with all the traction controls. Basically, if you do use an Audi, like we did in Transporter 3, they have to take out all the brain that controls it, the slip differential, the track-cam and all that. Then they juice up the horsepower a little bit and they tighten the suspension. They give it all these twists and tweaks that make it more useful in the chase situations.'
There are plenty of car sequences in Transporter 3, with the car on two wheels between a pair of trucks, and then jumping onto a moving train. How did they shoot those stunts?
'Michelle Julienne is the guy who is responsible for the car choreography. He is the guy who did Ronin. He is a legend. With the shot between the trucks, they get that car onto two wheels and hammer it at like 60mph, that's not easy. Then there are two different shots. They film the two trucks, and the car goes between them. But they film it from different angles so that they can allow for the space in between the trucks to look a minimum. There's a certain amount of camera trickery but it's not like it's all CGI. That scene is all in-camera. It's the same with the train sequence. They jump a car onto a stationary train. There will be a few frames of CG there, to get the train moving. If you do an action movie without a single frame of CG, you've done something amazing.'
Are you into cars in real life?
'Oh yeah, I've always had a fascination with cars and racing, not that I've ever competed. I've been go-karting a few times with a few friends so that's the extent of it, but I watch Formula One racing and I go to the 24-hour Le Mans race. I have a big interest in that, and I think most men are interested in things like that to some degree, more so than flower arranging, anyway!'
Do you take your own cars to the track?
'Yeah, out in California I go to a track called Willow Springs, where you can go to hammer it. I have been up there with Lamborghinis and Ferraris and for me it is the best track in the world. You get a streetcar with plenty of juice and go and hammer it around a track for an afternoon, it's a lot of fun. There is always a corner coming up on that track, though, so you're never too much above 140-145mph.'
Have you had any hairy moments?
'I've had a couple of hairy moments, yeah (laughs). I was driving one of those Lamborghini super Gallardos. You put the traction control on and it's idiot-proof. You can just put your foot flat down and hammer it around every corner - it just corrects itself. It's just so simple. But when you take it off, then it's a whole different animal. You quickly learn how to get yourself out of the gravel!'
You got really beefed up for Death Race. Were you tempted to keep the same body shape and punishing regime once the film was done?
'Nah. It's hard to keep that up. You go bananas. There's no booze, there's no sugar, there's no refined carbohydrates so it's a real testing time and to try to keep it up that regime for the period of a movie let alone what I've done, is bloody hard. You just have to go and hang up the gloves and order a pizza. Saying that, while it's difficult, you do feel good. There are benefits of doing something as strict as what I did for Death Race, I do recommend it to anyone, but you do have to have a reason to go that deep. You need an incentive.'
What is it you like about action films?
'I had a big interest in being a stuntman when I was a kid and I suppose the most rewarding part about making an action film is the different challenges and skills you have to learn along the way, to try and do a decent enough job and make all of the stunts believable.'
Have you ever hurt yourself badly doing so many action pictures?
'Oh yeah! I've smashed myself around, been on crutches and broke a couple of bones when I was a kid. The most frustrating thing about injuries is that they take so bloody long to heal. As you get older, it's the recovery period. It just gets thrown away. I did my ankle almost about two years ago and it's never healed. It's never been the same. I'm still suffering with this and I had my cartilage removed and then my meniscus cartilage ripped and I had this bloody bad knee. Every time I run it swells up. It's a nightmare.'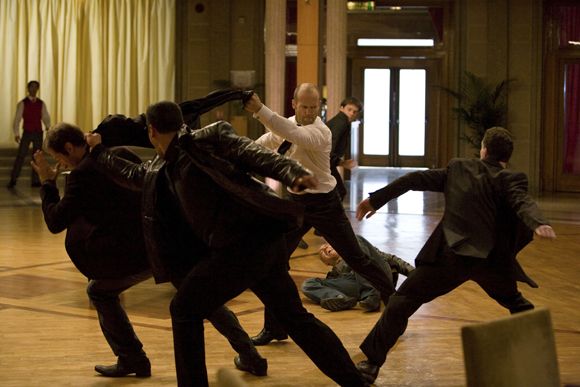 Do you have a favourite action sequence in Transporter 3?
'I knew the fight with the giant Semi Shielt would be fun because I've never seen a guy so, I mean I'm used to see him fighting "K1" and I've seen him fight "Pride", and this is a real fighter, this is no pretend dude. Semi Shielt comes from Holland and the country in particular provides some of the most outstanding sort of kick boxers there is, so go and have a fight with someone like that! And thank God it was a pretend fight because I can remember him hoofing me once in the chest and literally it was probably about 5% of what he was capable of and I went flying, me feet cam off the ground. But he's such a big loveable giant. I had a great time shooting that sequence over a couple of days. I get to ride a bike; I learnt to that when I was a kid!'
Would you like to do a romantic comedy, do a bit of a Hugh Grant?
'I like Hugh Grant. He's funny. He's done some great movies. I'd love to do a comedy. It would have to be the right thing, obviously. People would have to see me capable of doing one, but why not? I'm not going to pursue it. I'm not going to chase something that isn't really playing to my strengths. I like doing what I do but if someone comes up with a great script, with a great director and a great bunch of actors, count me in.'
Do you no longer play football with Vinnie Jones and Steve Jones from the Sex Pistols with Hollywood United?
'No, not any more. There's also the Hollywood All Stars, which is a bit more relaxed, a little less involved with the league that they play in. But now I stay away because a couple of fellas got a real bad injury. One got his leg broke and I thought, 'That could be me!' So I stepped way back and I'm like the everlasting sub, always on the bench. I basically turn up for the league photo and then go home!'
Transporter 3 is available to buy now on DVD and Blu-ray, courtesy of Icon Home Entertainment.

SPONSORED VIDEO

SPONSORED VIDEO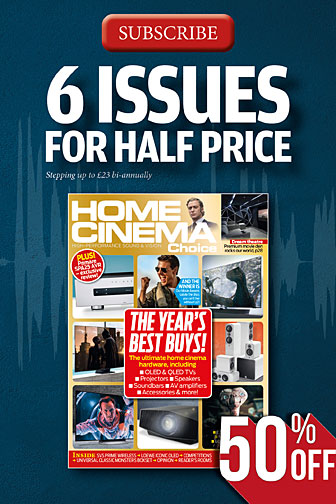 Home Cinema Choice #332

is on sale now, featuring: Samsung's 8K flagship; Anthem AVM 90 processor; B&W 800 Series Diamond; LG smart projector; Hollywood box office bombs; Hitchcock 4K; and more
Want to see your home cinema system featured in the pages of HCC? Click
here
for more info.