Hugo: Limited 3D Edition (US Import)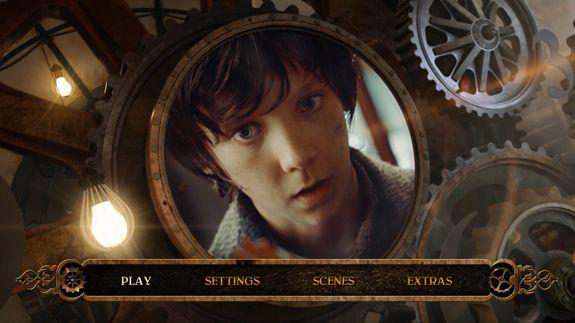 Martin Scorsese conjures up a stereoscopic love letter to the pioneers of early cinema
When it was first announced that Martin Scorsese was going to make a family film in 3D, it's safe to say that more than a few eyebrows were raised. But after seeing Hugo, it's impossible to think of another director who is so ideally suited to the material. This is no simple kids film. Instead, like The Artist, it's a magical tribute to the history of cinema – and one that had this reviewer having to lift up his 3D glasses to wipe away the tears by the time it came to an end.
Picture: This imported Limited 3D Edition comes bundled with two seaprate Blu-ray platters, one presenting the film in 2D, the other 3D. Unsurprisingly, the former looks absolutely spectacular. The AVC 1.78:1 1080p imagery will dazzle and delight as much as the flm's story, serving up a parade of astonishing hi-def visuals. While Scorsese has opted for a visual style that appears to emmulate two-strip Technicolor processes, the digial image still summons up some terrifically rich and well saturated colours. Detailing is even more impressive still, with the film featuring plenty of beautifully textured close-ups that ensure a- real 'wow-factor'.
However, it's the film's 3D presentation that really leaves a lasting impression. While there have been some comments online about ghosting issues with the MVC 1.78:1 1080p stereoscopic encode I encountered no such issues on my home cinema system. Indeed, the sharpness, depth and clarity witnessed on my 50inch Panasonic TV was up there with the very best 3D Blu-ray presentations I've ever seen.
And in the hands of Scorsese, the use of 3D itself feels especially vital and immersive. There are images here that are completely transformed by the stereoscopic presentation, making it really feel like you are missing out on something when you watch the film presented 'flat'. It's a remarkable achievement, and one that this Blu-ray presentation pulls off with aplomb.
Picture rating: 5/5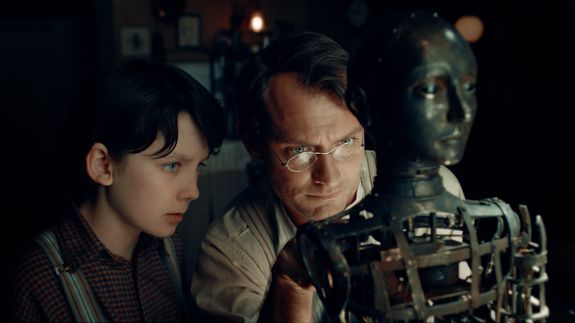 Audio: I'll happily admit that Hugo's DTS-HD MA 7.1 soundtrack isn't necessarily the most ambitious or explosive mix you'll ever encounter. But the sheer quality of the presentation is enough to earn it full marks from me. There's a genuine sense of weight and presence to the surround effects, which prove every bit as immersive as the accompanying 3D images. Likewise, music and dialogue are both flawlessly rendered with the kind of precision, clarity and range that would make other films turn green with envy.
Audio rating: 5/5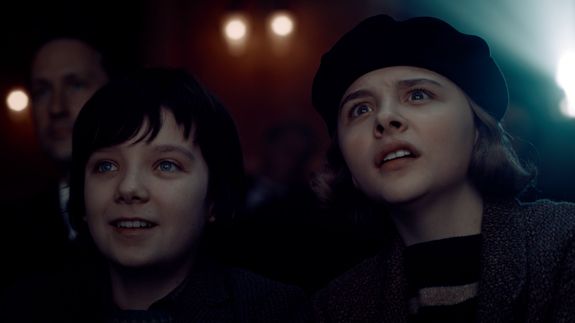 Extras: While Hugo isn't exactly overburdened with extra features, their quality is generally excellent. The highlights are The Cinemagician, Georges Méliès (a fascinating 16-min look at the man's life and films) and The Mechanical Man at the Heart of Hugo (a 13-min look back at the history of automata). There's also a solid 19-min Making of… doc, a 6-min visual effects featurette, a jokey 4-min short about working with Sacha Baron Cohen, plus a bonus DVD and UV Digital Copy.
Extras rating: 3/5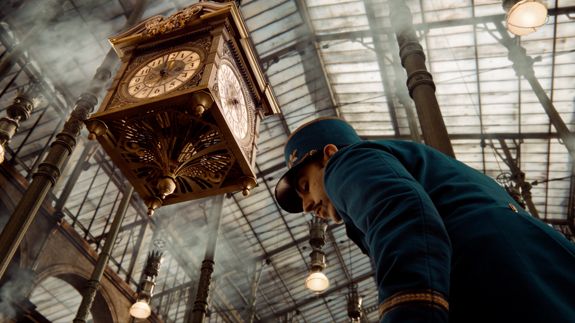 We say: Scorsese's astonishing film makes for a magical 3D Blu-ray experience
Paramount Home Entertainment, All-region BD/R1 DVD (US Import), £26 Approx (www.movietyme.com), On sale now
HCC VERDICT: 5/5