Hellraiser: The Scarlet Box review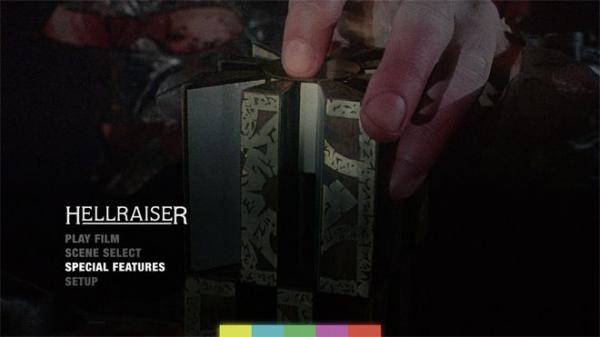 This devilishly good Blu-ray boxset has such sights to show you...
Back in 2004 Anchor Bay gave UK-based fright-fans a real treat with its Hellraiser: Limited Edition 4-Disc Lament Configuration DVD boxset, which collected together the first three films in the long-running horror franchise alongside a bumper crop of bonus goodies. Now, a little over a decade later, Arrow Video has finally given those same fans a chance to ditch their DVDs and upgrade to hi-def with its own deluxe boxset.
Limited to just 5,000 copies (although the films themselves will no doubt receive individual releases in the future), Hellraiser: The Scarlet Box offers brand new restorations of Hellraiser, Hellbound: Hellraiser II and Hellraiser III: Hell on Earth, plus a cornucopia of goodies that even manages to put those from the old DVD boxset to shame.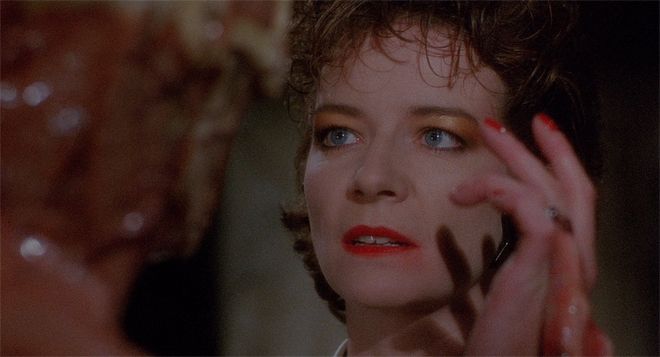 Released into cinemas in 1987, Hellraiser saw horror author (as he was then) Clive Barker make his director debut. Adapted from Barker's own 1986 novella The Hellbound Heart, the film served up a twisted love story about bored housewife Julia (Clare Higgins) and thrill-seeking brother-in-law Frank (Sean Chapman). The 'twisted' part concerns the fact that Frank has spent the past few years being tortured by Cenobites, inter-dimensional demons (to some, angels to others) who specialise in mixing pleasure and pain. And, recently resurrected sans skin, Frank needs Julia to kill for him, in order for him to become fully human-again…
While Hellraiser is certainly not perfect (Barker's first-time director status shows through on several occasions), even after all this time it remains an audacious piece of cinema that still packs a hefty punch thanks to its intelligent storytelling and unusual (but compelling) mix of grotty domestic drama and shocking gore.
And then there are the Cenobites themselves. These leather-clad sadomasochists from beyond the grave are so unlike anything that horror cinema had given us before (or since) that you can't help but be equally fascinated and terrified by them. No wonder they became an instant hit with horror fans around the world, guaranteeing them a swift return to the big screen…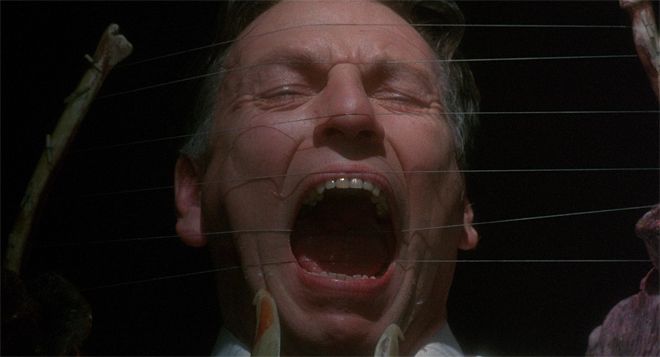 Arriving in cinemas the following year, Hellbound: Hellraiser II picks up where its predecessor left off with plucky survivor Kirsty (Ashley Laurence) waking up in a psychiatric hospital following the traumatic events she has suffered. Her story peaks the interest of the Dr. Channard (Kenneth Cranham) and before you can shout 'Pinhead', Julia has been resurrected and the doors to Hell have been flung wife open.
With Barker serving as producer this time around, Hellbound: Hellraiser II saw Hellraiser producer Tony Randel taking over the reins, while Barker's old chum Peter Atkins wrote the script. Despite these changes behind the camera, the film still managed to feel like a worthy follow-up to the original, expanding the mythology behind the story in a meaningful way, while also delivering all of the thrills and chills that genre-junkies crave.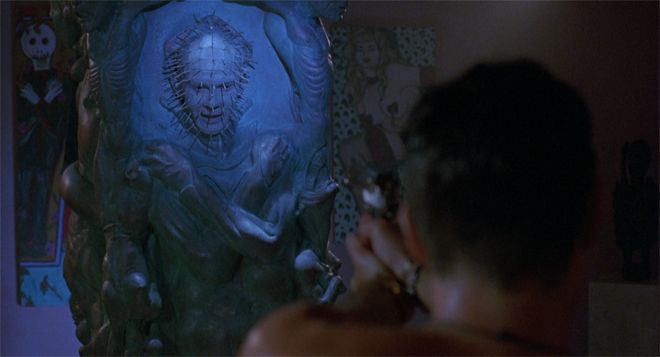 It took another four years for a third Hellraiser outing to materialise on the big screen and this time around the focus was squarely on lead Cenobite, Pinhead (Doug Bradley). With the franchise under new ownership following the collapse of original production company New World, Hellraiser III: Hell on Earth attempts to reshape the franchise into something a little more mainstream, recasting Pinhead as a typical supernatural bogeyman.
Thankfully, with Peter Atkins returning on scripting duties, the film does at least manage to mine some interesting material along the way, furthering the investigation into Pinhead's origins that began with its predecessor and giving the Cenobite plenty of elegant soliloquies that help give at least an impression of some intelligence at work in the production process. But then the Pinhead's batch of new Cenobites turn up for the film's final act and it all goes off the rails.
Picture: All three films have been restored at 2K from 35mm interpositive elements by Arrow (with the first two signed-off by director of photography Robin Vidgeon) and the results are very impressive.
Compared to Starz's original 2009 platter, Arrow's 1.85:1-framed 1080p encode of Hellraiser has a much more organic appearance, with far more native film grain present. Contrast and clarity also take a major step forwards in quality, helping resolve additional fine detail. Shot the following year with many of the same crew, it's hardly surprising that the 1.85:1 encode of Hellbound: Hellraiser II looks very similar.
The decision to aim for a bigger audience with Hellraiser III: Hell on Earth results in a significant aesthetic change, with cinematographer Gerry Lively giving the film a far glossier appearance. Once again, Arrow's 1.85:1 restoration captures the new look well, with a refined grain structure and excellent shadow detail. The clarity and sharpness of the image also aids the many split-diopter shots used to give the image deeper focus.
That said, there are a couple of insurmountable issues when it comes to the film's visuals. The first is the fairly early use of CG 'morphing' effects, with shots containing these seeing a drop-off in clarity and resolution. The other is the huge drop in quality (and change to 1.33:1 framing) that occurs when watching the additional scenes during the 'alternate unrated version' of the film that is also included on the disc. This is because the original 35mm elements for these sequences couldn't be found, meaning that a pan-and-scan LaserDisc was the best available video master...
Picture rating: 4.5/5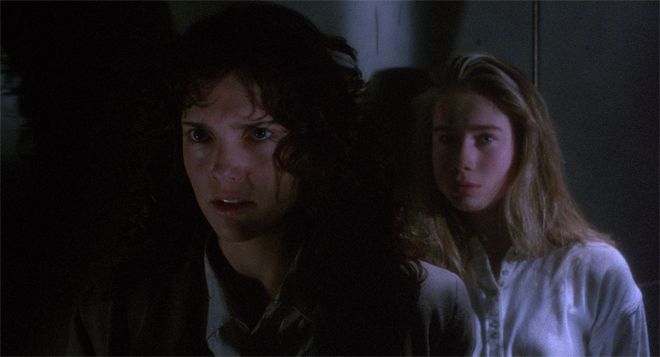 Audio: All three films feature lossless presentations of their original stereo soundtracks, while the first two also receive DTS-HD MA 5.1 remixes. While the first and third films suffer from some obvious sync issues resulting from the amount of ADR they feature, all three stereo tracks sound as good as you could hope for, disgorging the sonorous tone of Pinhead's voice perfectly, not to mention Christopher Young's unforgettably operatic scores for the first two films.
The two 5.1 remixes are rather unremarkable affairs. While the additional bass is appreciated and gives the audio a little more 'oomph', surround effects aren't particularly convincing.
Audio rating: 4/5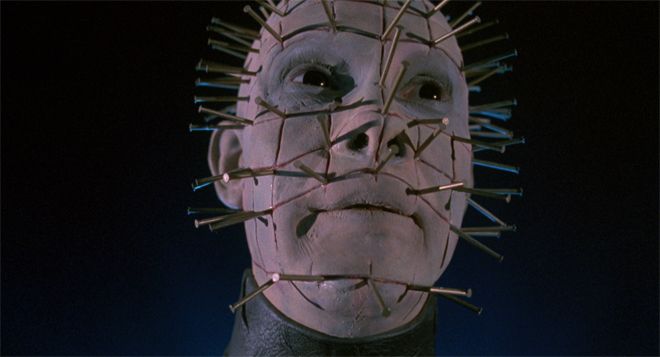 Extras: What's your pleasure? If you said bonus features, then this boxset is going to put a huge smile on your face.
Carried over from previous releases are audio commentaries (two for each film); archival Making of… featurettes; numerous interviews; EPKs, trailers, TV spots and photo galleries. As mentioned above, we also get both the theatrical and uncut versions of Hellraiser III: Hell of Earth.
But Arrow has also added plenty of new goodies including interviews with actor Sean Chapman about the first two films; an interview with Coil's Stephen Thrower about the band's abandoned score for Hellraiser; the previously-believed lost deleted 'Surgeon Scene' from Hellbound: Hellraiser II (sourced from a 4:3 VHS workprint); 24-minutes of FX dailies from Hellraiser III: Hell on Earth, an interview with actress Paula Marshall; and a gallery reprinting the comic book adaptation of the third film.
However, the biggest additions are the new retrospective documentaries that accompany each films (created from the Leviathan: The Story of Hellraiser and Hellbound: Hellraiser II feature-length documentary that was released on DVD earlier this year). Running 89-minutes (Hellraiser), 121-minutes (Hellbound: Hellraiser II) and 23-minutes (Hellraiser III: Hell of Earth), they talk to pretty much everybody involved in the films (with the exception of Barker) and provide a fascinating and in-depth look at the creation of the franchise.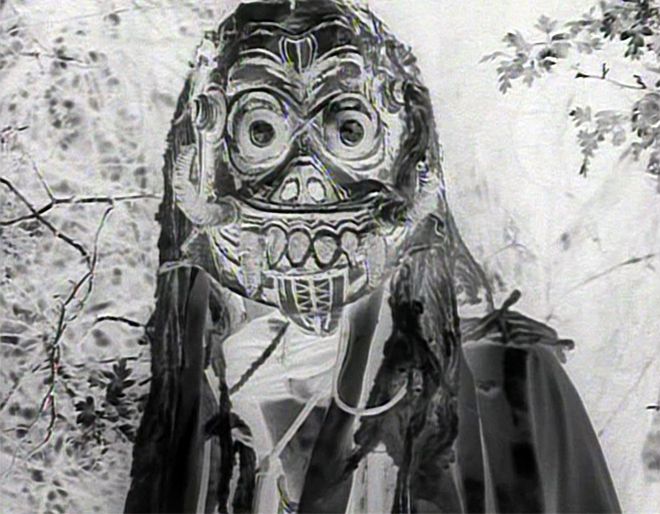 Still not enough for you? Well how about a fourth Blu-ray platter housing Barker's early experimental shorts Salome (18-minutes) and The Forbidden (43-minutes), with optional intros from the director? Also appearing on this bonus disc are a 20-minute overview of Barker's novels and short stories by novelist David Gatward; a 48-minute documentary entitled Hellraiser Evolutions, which explores the evolution of the franchise and its legacy; and a 32-minute fan film The Hellraiser Chronicles: A Question of Faith, which was made in 2005 to demonstrate the potential of a possible Hellraiser TV series (although, after watching it, it's easy to see why it never happened).
While the disc-based extras may have finished, The Scarlet Box still has some more sights to show you. Written by Barker archivists Phil and Sarah Stokes, Damnation Games is an exclusive 200-page hardback book that will keep fans hooked with its lavishly-illustrated exploration of Barker's short films and plays, the production of the first three Hellraiser films, and the development and appeal of the Cenobites themselves. Also included are the original press kits for the three films and technical notes on the restorations.
Finishing off this spectacular boxset are a poster of Pinhead and five art cards.
Extras rating: 5/5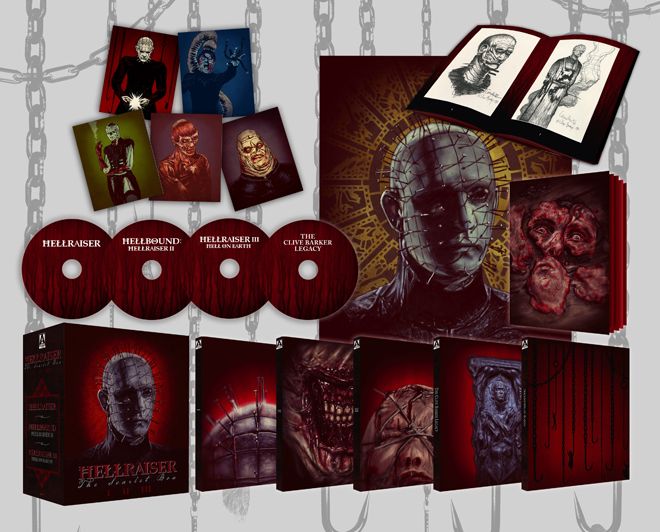 We say: Impressive restorations and an astonishing archive of supplementary material make this limited edition boxset a must-own for fans.
Hellraiser: The Scarlet Box, Arrow Video, Region B BD, £50 Approx
HCC VERDICT: 4.5/5

SPONSORED VIDEO

SPONSORED VIDEO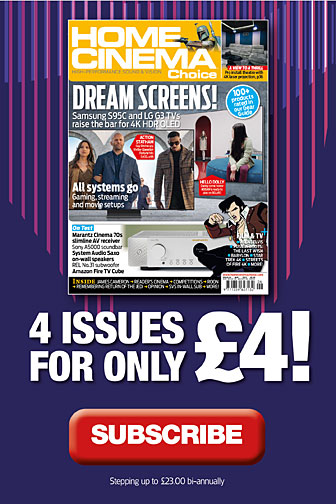 Home Cinema Choice #332

is on sale now, featuring: Samsung's 8K flagship; Anthem AVM 90 processor; B&W 800 Series Diamond; LG smart projector; Hollywood box office bombs; Hitchcock 4K; and more
Want to see your home cinema system featured in the pages of HCC? Click
here
for more info.