The Guest review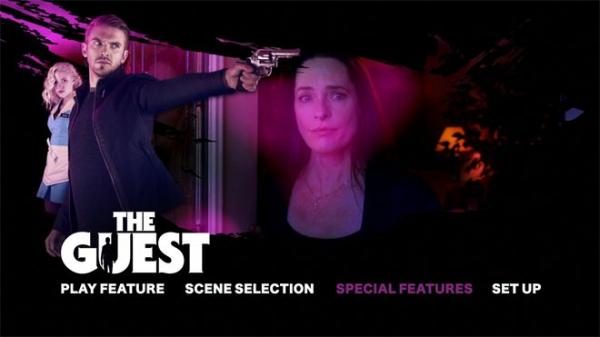 Former Downton Abbey star Dan Stevens proves he's not such a good egg after all...
You're Next writer Simon Barrett and director Adam Wingard serve up another slice of home invasion horror with this superb genre mash-up.
Dan Stevens plays the charming stranger who arrives at a New Mexico family home claiming to have served alongside their dead son in the army. Quickly winning over the grieving mother, he's invited to stay, bonding with the father over drinks and their son by dishing out a beating to the jocks who bully him. Only older daughter Anna (Maika Monroe) remains suspicious – a feeling that is borne out when a friend turns up dead and the army come calling…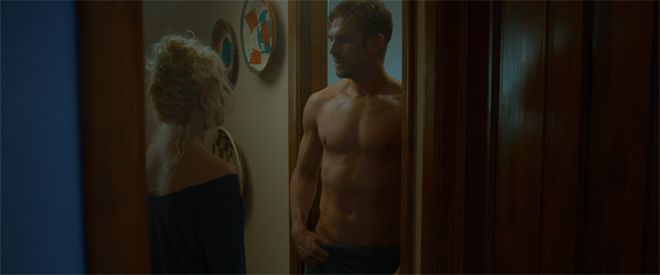 Picture: With its mix of wide open southwestern vistas and comforting interiors, The Guest's 2.40:1-framed 1080p encode has a good range of material to work with and does it with aplomb. Colours have warmth, detailing isn't lost amid black crush and edges are sharp.
The Halloween dance finale is probably the best showcase for your display, with Wingard washing the entire screen with vibrant reds and purples. Colour reproduction here is excellent, with only the smallest traces of banding and no drop in detail or clarity.
Picture rating: 4.5/5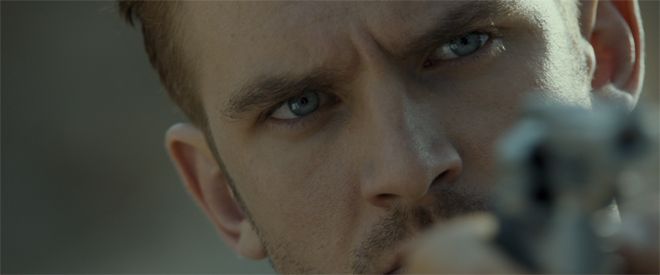 Audio: The Guest derives a lot of its atmosphere from a retro-tinged synth soundtrack pitched somewhere between Drive and the '80s-era films of John Carpenter, and this Blu-ray's DTS-HD MA 5.1 mix relishes the task of rendering this in a home theatre setting.
Away from the electronic music, the lossless 5.1 track excels with dialogue delivery and crafts an open, dynamic soundfield. Again, it's the final act –when the guns start blazing – that offers the most impact.
Audio rating: 4/5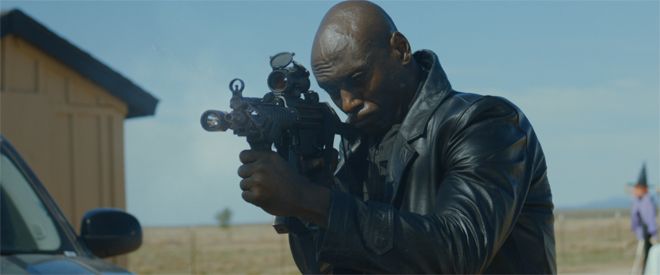 Extras: Quality, not quantity, seems to have been the watchword when it came to assembling The Guest's bonus features. Filmmakers Adam Wingard and Simon Barrett unite for a candid and informative commentary track that's well worth a spin if you have a general interest in the filmmaking process; they then perform the same duty on optional chat-tracks for the disc's seven deleted scenes. Beyond that, though, there's just the theatrical trailer.
Extras rating 2/5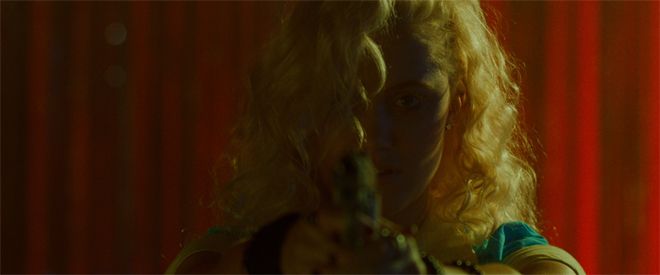 We say: This knowing throwback to '80s horror-thrillers knows how to deliver the goods in high-definition
The Guest, Icon Home Entertainment, Region B BD, £20 Approx
HCC VERDICT: 4/5