Get CinematicColor with BenQ 4K HDR projection
From the Yellow Brick Road to the blue-skinned Na'vi, cinema history is full of iconic moments of vibrant colour used to evoke audience emotions. At the same time, our appreciation of 'memory colours' – such as skin tones and green grass – is ingrained. For an image to feel real and lifelike, and to meet the intention of the director, cinematographer and colourist, colour accuracy is vital.
This devotion to accuracy is the driving force behind BenQ's new CinePrime W2700, the world's first 4K HDR DLP home cinema projector to offer DCI-P3 colour space compatibility*, in addition to full REC.709. The result is a bigscreen home cinema image that's true to the content, be it film, sports or gaming, and the wider colour gamut of Ultra HD Blu-rays.
BenQ dubs its colour accuracy-delivering technology CinematicColor, and it's a three-stage process. It begins with the projector's light source and lens, the latter a 10-element all-glass design optimised for 4K clarity.
The next step is the six-segment (RGBRGB) DLP colour wheel, designed and coated at nanometer scale to ensure it meets colour space requirements and combines this accuracy with precise brightness handling – enabling realistic colour volumes.
Lastly, there's calibration. Each BenQ W2700 is individually calibrated at the end of the manufacturing process to make sure it meets industry standards relating to colour temperature, black/white level, gamma, saturation, brightness and more. A certification report is then provided, letting you know your own PJ has made the grade.
The result of this commitment to colour accuracy, coupled with a brightness rating of 2,000 Lumens and the implementation of the latest DLP chip, is a movie experience where nothing is added or taken away, allowing the image to convey every emotion and detail intended. It's a journey that begins in BenQ's Color Lab, and ends in your viewing room.
Fully-featured
BenQ's W2700 isn't only concerned with skilful colour reproduction – other features boost its appeal to home cinema owners.
HDR support includes both HDR10 and HLG, and here BenQ's proprietary HDR-PRO technology is on hand to optimise playback with automatic tone-mapping based on the metadata encoded in HDR sources. The areas of lost shadow detail or overblown peak highlights that can affect 4K projectors, which lack the supreme brightness of HDR TVs, are therefore removed.
The W2700's Dark Cinema preset is the go-to mode for a faithful, calibrated movie experience, but that doesn't mean users aren't encouraged to tweak. BenQ's CinemaMaster+ processing suite incorporates Motion Enhancer 4K and Pixel Enhancer 4K tools to fine-tune cinematic motion and sharpness, plus flesh tone and colour enhancement adjustments.
3D Blu-ray playback is also on the spec sheet, and the PJ even includes its own 2 x 5W chamber speaker system, providing a quick and easy alternative to using an external sound system or soundbar via the optical digital audio output.
The projector itself is compact and discreetly stylish. A 1.3x zoom results in a 1.13-1.47:1 throw ratio suited to small/mid-sized rooms, while vertical lens shifting streamlines setup. And in addition to its twin 4K-capable HDMI inputs, the W2700 features a USB media reader, powered USB for a streaming dongle, and 12V trigger and RS232-C control ports, should you want to step up to a slick, automated screen system.
The CinePrime W2700 combines living room friendly appeal and features with a performance-first ethos. It's available now, priced £1,500. Visit www.benq.eu for more info – and read our review in HCC #299, on sale now.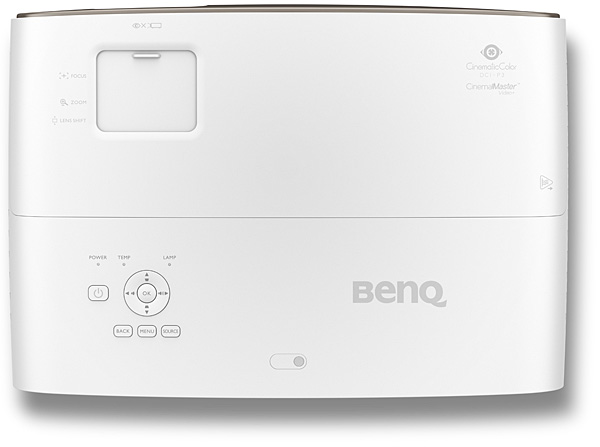 Colour craft – magic moments in cinema
The Wizard of Oz (1939)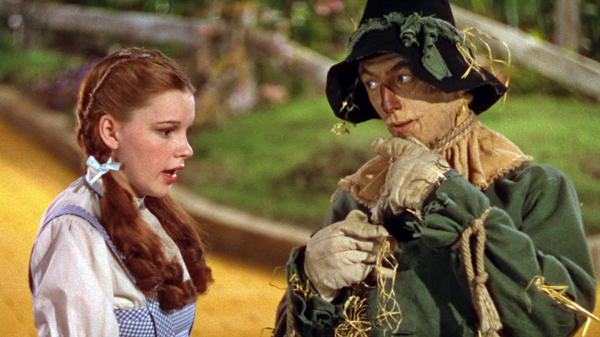 MGM's beloved fantasy flick was the standard bearer for the three-strip Technicolor process, and its costume and set designers made full use of the technology, bringing vibrancy to the ruby slippers, Emerald City and, of course, the Yellow Brick Road.
Don't Look Now (1973)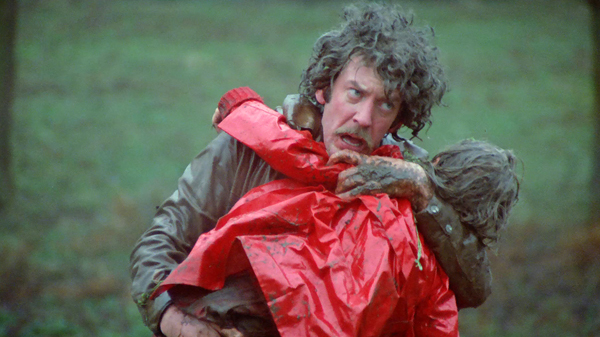 Nicolas Roeg frequently uses the colour red in this mesmerising Gothic chiller as a cue, heightening the sense of foreboding. To say much more would be a spoiler, but you'll never look at a red duffel coat the same way…
Avatar (2009)

James Cameron's groundbreaking 3D box office smash is a tour de force of rich colour, with forest greens and blue skin tones practically leaping off the screen. But it's not just for show – the varied palette is vital to draw you into the world of Pandora.
John Wick (2014)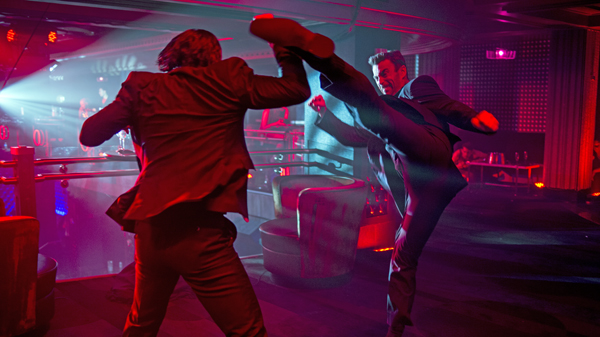 Sure, Keanu Reeves' hitman has black hair, a black suit and drives a black car, but swathes of colour – such as the changing neon hues in the Red Circle nightclub – are used by directors Chad Stahelski and David Leitch to give this thriller flick a unique aesthetic.
Aquaman (2018)

This DC comic book adaptation offers one of the most visually arresting 4K HDR experiences around, with the wide colour presentation running riot with aquatic blues, Mera's rush of red hair, and the hero's metallic gold and green suit.
*95 per cent of the DCI-P3 colour space.
Home Cinema Choice #311 is on sale now

, featuring: Samsung Q950TS 8K QLED TV; Emotiva 11-channel power amp; Meridian in-wall speakers; binge-worthy TV boxsets; Color Out of Space interview; disc reviews; opinion; and more.
Want to see your home cinema system featured in the pages of HCC? Click
here
for more info.