Is the future of home cinema RED or Blu?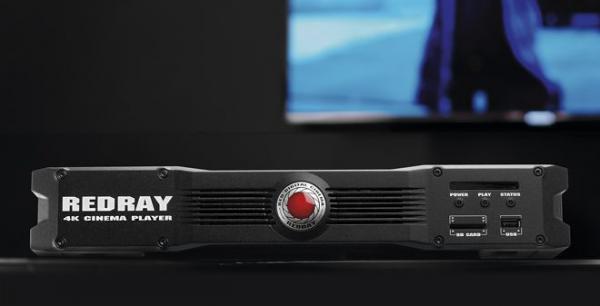 With UHD video arriving as downloads rather than discs, we investigate the REDRAY 4K Cinema Player
When Universal Studios announced earlier this year that it was to release Schindler's List on its twentieth anniversary as a special edition Blu-ray, the PR blurb was all about how the 35mm film original negative had been meticulously restored in pristine high-definition. More importantly, Steven Spielberg's 1993 classic was actually scanned to create a 6K master, then downscaled to 4K for the restoration, and down to lowly 2K, or 1080p, for the Blu-ray edition.
Proof, if any was needed, that the days of mere high-definition – and possibly that of the Blu-ray format itself in the wake of the lukewarm reaction to home 3D – are severely numbered. The past year has seen Peter Jackson, with his The Hobbit: An Unexpected Journey, and many other Hollywood directors, Olympic sports broadcasters and other projects, experiment with bigger resolutions and frame rates. Meanwhile, the big TV brands have started selling Ultra HD TVs – and some are close to launching their second-gen attempts.
The future is 4K, but with a Blu-ray standard currently nothing more than a pipe-dream, how will this revolution in resolution translate into home cinema? Step forward the REDRAY 4K Cinema Player, a black box that hopes to change the way we watch movies.
Coming to market with an initial price of around $1,500, how does the rather industrial-looking REDRAY differ from a Blu-ray player? 'Very significantly,' says Stuart English, Workflow Wizard at RED Digital Cinema, the Los Angeles-based company that also manufacturers 4K cameras and post-production software and equipment. 'It's not an optical disc-based product. Instead it's using data files delivered via the internet, USB flash drive or SD card. In many ways it's closer to an internet-enabled set-top box that receives its video as data files – rather than as compressed video from a cable or satellite provider – saving the data to the internal 1TB hard drive for later playback or long-term archive.'
Close quarters
In a demo at the CES technology expo this year in Las Vegas I got the chance to see the REDRAY up close. The exhibit featured two examples of Toshiba's upcoming 84in Ultra HD TV, one being supplied by 1,920 x 1,080 images by a Blu-ray player – promptly upscaled by Toshiba's powerful CEVO 4K Quad picture engine – and the other fuelled by native 3,840 x 2,160 content from REDRAY. Although the upscaled film trailers from the quarter-quality Blu-ray had strong colour and well-defined, smooth edges, the REDRAY alongside it created an intense detail and depth that was impossible not to favour. Really exploiting those extra pixels, images appeared both brighter and far, far deeper.
Not that REDRAY doesn't upscale. Like some modern Blu-ray players (notably Sony's BDP-S790, Panasonic's DMP-BDT330 and Samsung's BD-F7500), REDRAY can decode MP4 content at 720p or 1080p and can then upscale it to 4K resolution. REDRAY doesn't play Blu-ray discs, however – there's no optical disc tray – but otherwise its flexibility with 'new' sources is extensive. 'What we are doing is creating a product that can have data securely sent to it by a variety of methods – USB, SD card, internet – from anywhere in the world where that content is created,' explains English. 'It's a very open system, meaning many kinds of content owner can exploit it, whether they are independent film production companies, advertising agencies, churches, schools, medical facilities or theme parks.'
The idea of buying an Ultra HD film on an SD card, or transferring it via a USB stick, might seem odd, but REDRAY isn't just aimed at home cinemas. 'We wanted to design a very flexible product so we could encourage very rapid development of the 4K markets,' reveals English, who fully expects the machine to be used in digital cinemas, post-production suites and by the digital signage industry, as well as in home cinemas.
For maximum flexibility, the REDRAY is fitted with five HDMI outputs. 'Different panels need different inputs, which can vary between one HDMI and four HDMI cables,' explains English. There's also a dedicated HDMI output for taking 7.1-channel LPCM 24-bit/48kHz from REDRAY to an AV receiver. Elsewhere, the REDRAY has two Ethernet ports, Wi-Fi, and an E-SATA hook-up for expanding the hard drive capacity. 'Even though the internal 1TB drive provides around 100 hours of storage, we understand clients really want more,' says English. He's probably right.
Dressed to compress
At the time of writing, the delivery mechanism is still being thrashed-out, but it's definitely going to involve downloads. And that means compression – and lots of it. Rather alarmingly, Ultra HD footage is going to be compressed by as much as 500:1. The original TIFF files captured by one of RED's 4K-capable cameras – the EPIC, Scarlet or RED One – have a data rate of 10Gb/s, while the download will be reduced to 2.5Mb/s to achieve a just about manageable MP4 file size of around 9GB for every hour of Ultra HD.
But does that compression affect the image quality? 'The question really is "how do the images look?" and the answer to that is essentially the same as you will see in a 4K-equipped cinema,' claims English, who explains that the compression codec is a RED proprietary technology. 'As with our cameras we have to invent practical solutions to the new technical challenges that 4K and higher resolutions bring.'
If you've not yet got an Ultra HD TV or projector, purchasing the REDRAY player could be an awfully ambitious attempt at future-proofing. However, early adopters might be keen. So far, only US-based buyers of Sony's UHD screens have a content solution in the shape of the FMP-X1 4K media player, which comes pre-loaded with hi-res movies from Sony Pictures Home Entertainment (SPHE). Everyone else, including UK buyers of Sony's £25,000 84in screen, find themselves empty-handed.
Aiming higher
SPHE also has plans for a 'Mastered in 4K' line-up of Blu-ray discs including Taxi Driver and The Amazing Spider-Man – 1080p encodes culled from a 4K master. This is nothing new, and the branding might seem like a last-ditch marketing ploy to eke out something more from Blu-ray before it gives way to Ultra HD and downloads, but there are huge advantages to shooting in a higher resolution only to downscale it for mass consumption. That applies along the whole chain, too; RED's EPIC camera even captures in 5K resolution. 'The principle of oversampling applies to images just as it does to sound, so 5K to 4K leads to a richer 4K experience, just as 4K to 2K or HD leads to a richer 2K or HD experience,' says the RED honcho.
This means that his company's gizmo might even excite regular TV owners: 'REDRAY playback to a 4K TV or 4K projector provides a cinema-like experience, but even when connecting to an existing HD resolution display or projector, there are still significant visual benefits of downscaling to HD from a 4K source.' English maintains that this comment is true when comparing REDRAY to any of the existing content distribution methods, not just Blu-ray. 'Of course, Blu-ray is what most people perceive as the highest-quality content source available into the home today.'
With the arrival of REDRAY, that could be about to change.
---
'The spinning disc has gone the way of the dinosaur'
...and Full HD just doesn't cut the mustard
Ted Schilowitz, co-founder and 'leader of the rebellion' at RED Digital Cinema, explains to HCC how the REDRAY aims to pioneer a download distribution model for Ultra HD content.
Do you think we'll see Ultra HD Blu-ray discs?
'That's an interesting question because it's kind of a forgone conclusion in everyone's mind that the idea of a spinning, deliverable disc has gone the way of the dinosaur. The ability to download material and store and play it is a much more viable strategy and it's a part of what REDRAY does. We're delivering a 4K experience at under 10Mb/s – and we're talking cinema-level 4K, not just computer-level 4K – and we've been showing that at our studio to people from the industry, and their jaw dropped. We can go higher if we want to, but 9-10Mb/s is a pretty good sweetspot for downloading and keeping hundreds of hours of content on the box, initially on a 1TB hard drive. Just like resolution is upping, broadband is upping and changing, especially in the Far East and emerging markets.'
How will the Ultra HD download service for the REDRAY play out?
'It's something that's emerging for us. The first thing we're doing is presenting the hardware out into the marketplace and a lot of this stuff is in meetings and discussions now. There is one service that we've announced called Odemax (www.odemax.com) that will be one of the clients on the player, but it won't be the only one. I'm not at liberty to say just yet, but you can assume who the usual suspects are – and more – for services that have content and want to deliver content on our box. The REDRAY is an appliance that's designed to be flexible. There are lots of veins of 4K content, whether that's independent content, big studio content, classic remastering of movies shot in large-format film. All will have a place on this platform.'
Does it matter that the step beyond Ultra HD – Super Hi-Vision or 8K– is already widely known about?
'I don't think so. From a strategic standpoint, resolutions are just a moment in time. It's what technology will allow, it's what companies will drive, and it's about the economic model. Super Hi-Vision is very impressive – it just goes to show what the technology is capable of. There's no question that all of that drives down into the mainstream environment at some point, and that customers will want it. It's another better experience that they can taste and feel.'

SPONSORED VIDEO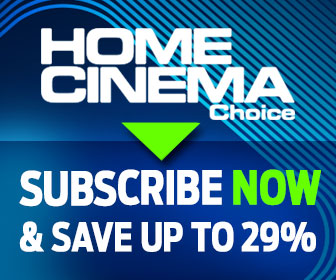 Home Cinema Choice #332

is on sale now, featuring: Samsung's 8K flagship; Anthem AVM 90 processor; B&W 800 Series Diamond; LG smart projector; Hollywood box office bombs; Hitchcock 4K; and more
Want to see your home cinema system featured in the pages of HCC? Click
here
for more info.