The Fighter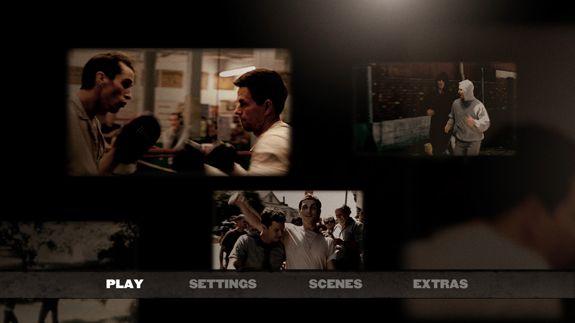 The Blu-ray platter lands an uppercut to the competition with its devastating AV prowess
The Fighter is the latest in a long line of films that shows just how well cinema and boxing go together. Thanks to the ease with which they bring together three of it's the industry's favourite themes - human drama, triumph of the underdog and people being hit in the head repeatedly - Hollywood's history is lined with hymns to professional pugilists (either fictitious or real) in the form of classics like The Champ, Gentleman Jim, Rocky and Raging Bull.
Thanks to powerhouse performances from Mark Wahlberg, Christian Bale, Amy Adams and Melissa Leo, this true story based on the life of boxer Micky Ward is up there with the very best of them. It's a remarkable story expertly brought to the screen by people who clearly care about what they're doing. This Fighter is real Hollywood champion.
Picture: With the exception of a few pre-menu trailers for other Momentum titles, this appears to be an exact port of Paramount's US Blu-ray, from the menu design right down to the AVC 2.40:1 1080p encode. This happens to be a very, very good thing as this is a fantastic hi-def transfer, full of crisp delineation, intricate detailing and natural colours. It also boasts an incredibly natural and filmic look thanks to the fine layer of grain present throughout most of the footage. Admittedly, the two big fight scenes don't look quite as good – but that's because they've been tweaked to accurately resemble broadcast footage – and there's some very minor banding. But on the whole this disc delivers a knockout when it comes to picture quality.
Picture rating: 5/5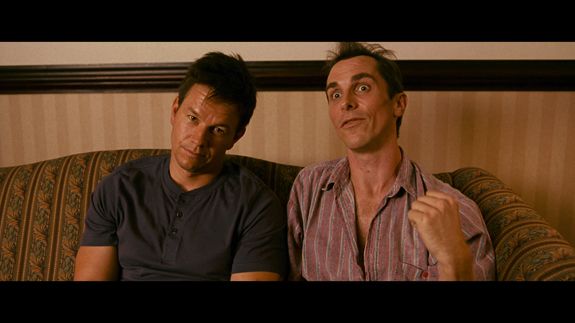 Audio: For a sporting drama, The Fighter makes surprisingly strong use of its DTS-HD MA 5.1 soundtrack. Naturally, the key to the entire mix is the excellent dialogue reproduction. But there's also plenty of use of the surrounds for ambient effect and to make the various songs used in the score seem a lot more energetic and spacious. However, as good as the rest of the mix is, it all feels like a preamble to Chapter 15's climactic fight which is accompanied by audio that bursting with controlled aggression thanks to the cheers of the crowds and the booming bass of the music playing in the arena. It's as good as anything you'll hear in a blockbuster action epic.
Audio rating: 5/5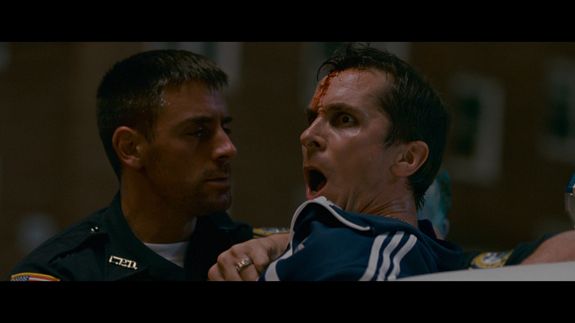 Extras: Director David O Russell provides an excellent solo commentary that sees him provide endless details about the true events its draws upon, challenges encountered during the shoot, technical information and more. The Warrior's Code: Filming the Fighter offers an excellent snapshot of the production. Running just under half-an-hour it features plenty of behind-the-scenes footage, plus interviews with all of the key cast and crew, as well as the real Micky Ward and Dicky Eklund. Keeping the Faith is a short look at the history of boxing within the Ward and Eklund family. There are also sixteen deleted scenes (five with optional director's commentary) and the UK trailer.
Extras rating: 3/5
We say: The modern classic lands a first round K.O. with its impressive Blu-ray platter.
Momentum Pictures, Region B BD, £25 approx, On sale now
HCC VERDICT: 5/5
Home Cinema Choice #311 is on sale now

, featuring: Samsung Q950TS 8K QLED TV; Emotiva 11-channel power amp; Meridian in-wall speakers; binge-worthy TV boxsets; Color Out of Space interview; disc reviews; opinion; and more.
Want to see your home cinema system featured in the pages of HCC? Click
here
for more info.