Epson announces laser projector for high-end home cinemas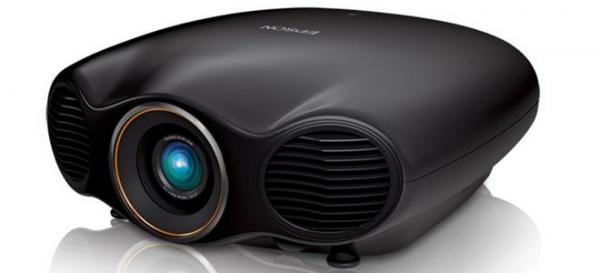 And EH-LS10000 features 4K enhancement technology to buff up Full HD movies
Epson has confirmed its new upper-tier home cinema projector – featuring what it describes as '4K enhancement technology' and employing a dual laser light source – will arrive in the UK this April.
The EH-LS10000 is a Full HD model based around Epson's 3LCD Reflective technology, and has previously been teased at the CEDIA show in September. Using a laser rather than a traditional lamp allows it to claim a lamp life of 30,000 hours (in Eco mode) and rapid boot up times of around 20 seconds. Brightness output (both white and colour) is rated at 1,500 Lumens. The projector packs the widest colour space of any previous Epson model, able to achieve DCI and Adobe RGB colour gamuts.
Full HD 3D visuals are delivered via a 480Hz drive frequency, with Epson claiming the laser illumination eliminates crosstalk. Meanwhile, the EH-LS10000 boasts 'Absolute Black' technology, hinting at potent contrast performance.
Installation-friendly features of the home cinema-centric projector include ISF calibration, a 2.1x zoom, motorised vertical and horizontal lens shift, 10-preset lens position memory function and an error detection system that, if the projector is network-connnected, sends a report to a specified email address.
'Our new laser projector is Epson's first home cinema product to harness the power of this high-quality technology, and the EH-LS10000 is our first projector with 4K enhancement technology to digitally upscale Full HD 1080p content, improving the texture and resolution of onscreen content, so users can experience the high quality and silky smooth pictures of 4K,' says Epson UK product manager Paul Wilson. 'Our new 3LCD Reflective technology delivers high contrast ratios, a high aperture for smooth images and high-speed motion response for crisp pictures in fast motion scenes.'
The EH-LS10000 is available from April 1. Pricing will be £6,000 approx.