Enter the Dragon: Ultimate Collector's Edition review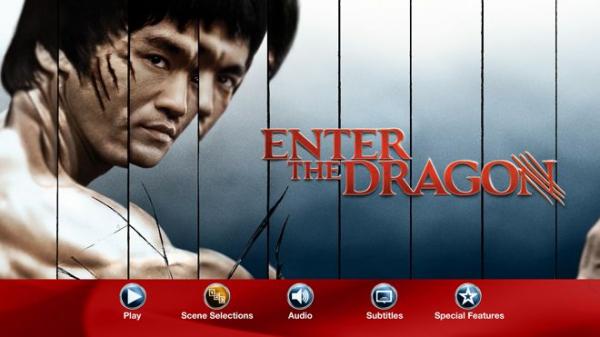 Warner revisits Bruce Lee's best-known film on Blu-ray with spectacular results
Enter the Dragon is far from being Bruce Lee's best movie. Lacking the fury, fluidity and creativity of his trio of Asian martial arts films, this 1973 effort often feels like a fairly standard post-007 Hollywood action flick that just happens to have had Bruce Lee dropped into it.
But there's no getting away from the fact that Enter the Dragon is the actor's best-known and most influential movie. It's also the one that cemented him as an international superstar – albeit posthumously, following his premature death just six days before the film became a box office sensation.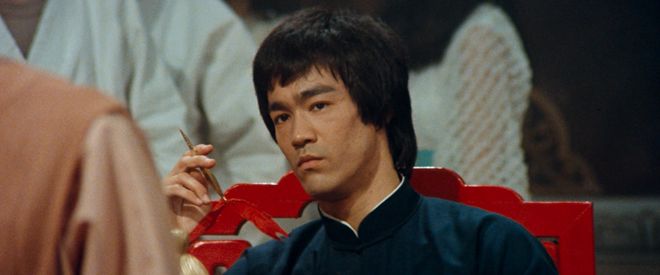 Picture: Long gone are the unsightly aliasing, macroblocking, washed-out blacks and limp colours that plagued Warner Home Video's original Blu-ray release of Enter the Dragon. In their place we have a brand-new AVC 2.40:1 1080p encode that actually looks like a modestly budgeted '70s action flick.
Naturally, the very nature of the source material means that Enter the Dragon is never going to deliver a knock-out punch in terms of picture quality. However, it's hard to imagine getting a more accurate or authentic presentation of the film than this. Colours are much more robust, grain is refined and the detailing is as good as the frequently soft imagery could possibly allow.
Picture rating: 4/5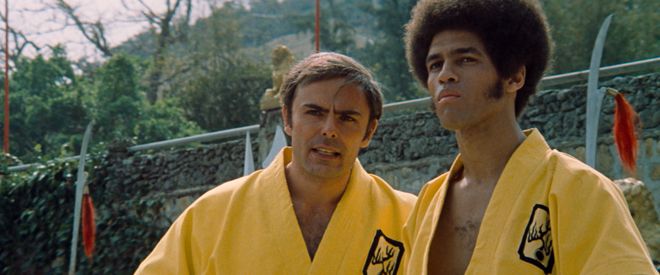 Audio: The soundtrack has been upgraded from lossy Dolby Digital 5.1 to lossless DTS-HD MA 5.1 for this new release. Once again the limitations of the source material come into effect, but you can't deny the extra impact the new mix brings to the sound effects and Lalo Schifrin's memorable score.
Audio rating: 3.5/5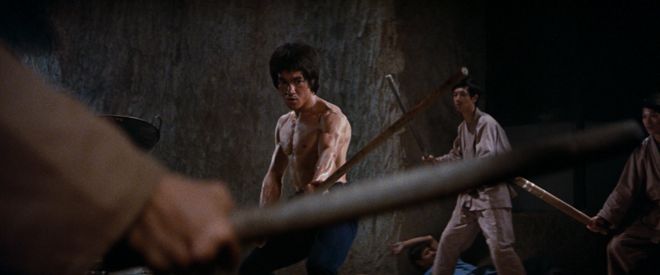 Extras: Not only does this disc include all of the many, many extras from the previous Blu-ray release of Enter the Dragon, it also adds three new ones.
No Way as Way (26 minutes) is yet another look at Lee's life and career, Return to Han's Island (10 minutes) tours the film's locations, and Wing Chun: The Art that Introduced Kung Fu to Bruce Lee (20 minutes) explores the titular martial art.
The Blu-ray's oversized slipcase also houses eight collectible postcards – including a replica 'Deputy of the Dragon' card handed out at the film's premiere.
Extras rating: 4.5/5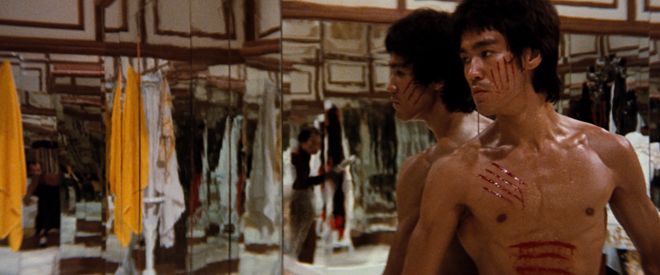 We say: In every way that matters this is a massive improvement on the film's original Blu-ray release – buy it now!
Enter the Dragon: Ultimate Collector's Edition, Warner Home Video, All-region BD, £25 Approx
HCC VERDICT: 4/5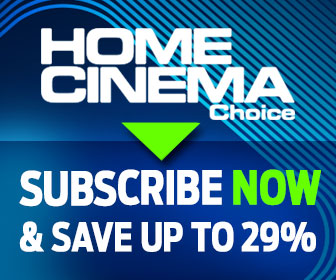 Home Cinema Choice #316 is on sale now

, featuring: Samsung Neo QLED TV; Monitor Audio Atmos system; battle of the SVODs; disaster movies on Blu-ray; BenQ UST projector; disc reviews; opinion; and more.
Want to see your home cinema system featured in the pages of HCC? Click
here
for more info.