Captain Phillips review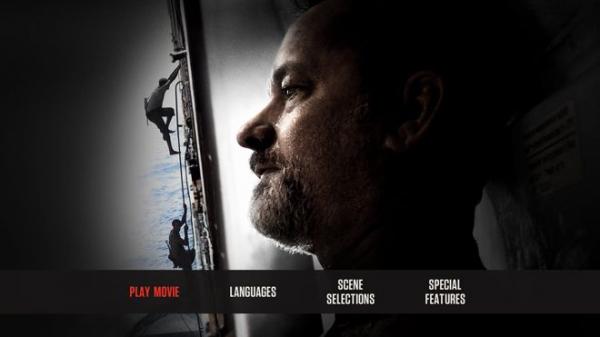 Based on the true story of the 2009 hijacking of the Maersk Alabama container ship by Somali pirates, director Paul Greengrass' movie stars Tom Hanks as the commanding officer who was taken hostage.
Given the involvement of the US Navy and a SEAL Team in resolving the situation, it would have been easy to turn the story into a triumphalist piece of propaganda. But Greengrass is far too canny to let that happen and devotes as much time to examining the motivations of Barkhad Adbi's pirate leader Muse as he does to Hanks's titular Phillips. And his familiar documentary-style aesthetic helps ratchet up the tension, giving the film a visual authenticity that matches that of its two central performances.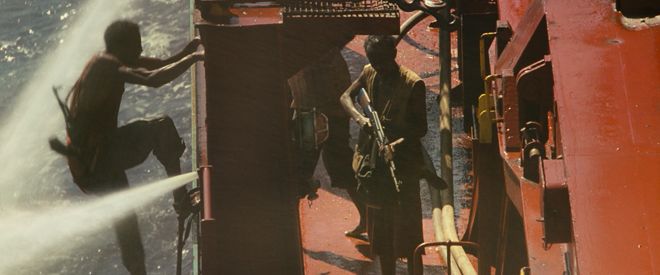 Picture: Captain Phillips arrives on Blu-ray with Sony's now-familiar 'Mastered in 4K' banner and is a great-looking Blu-ray encode.
Framed at 2.40:1, the 1080p imagery consistently demonstrates excellent contrast and clarity, even if Paul Greengrass' on-the-fly filming style means that it isn't always the sharpest picture you'll ever see. Colour reproduction is also very strong across the film's wide palette, while blacks are obligingly deep without obscuring shadow delineation.
Picture rating: 4.5/5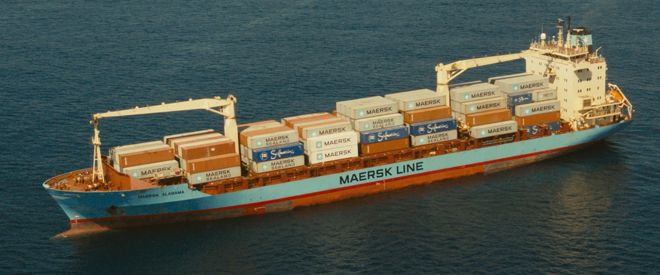 Audio: 'Ambience' is the key word when it comes to understanding what makes this Blu-ray's DTS-HD Master Audio 5.1 soundtrack so impressive. The sound design makes rich use of the full speaker array to bring the onboard locations to life, so before long you're surrounded by the sound of waves breaking against the hull, or struggling to hear over the pounding machinery that echoes through a ship's engine room. Not a bombastic mix – it's more concerned with realism that room-shaking – but a cracker nevertheless.
Audio rating: 4.5/5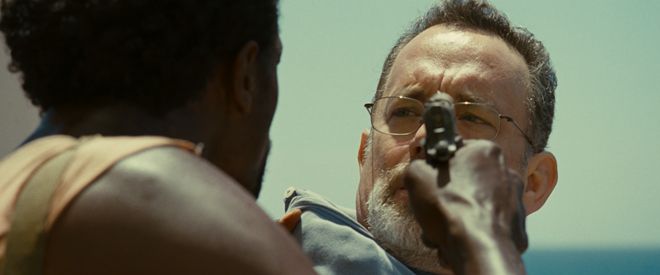 Extras: First up on Sony Pictures' release is a solo commentary by director Paul Greengrass. Thankfully, the filmmaker quickly proves to be a knowledgeable and engaging speaker, every bit as happy talking about the thematic concerns that attracted him to the project as he is discussing the more technical aspects of the production.
The only other extra is Capturing Captain Phillips, a three-part Making of… documentary that clocks in at just under an hour. The first part (Embarkation) deals with the origins of the project and the real events that inspired it. The second (Full Ahead) deals with the casting, technicalities of shooting on the ocean and Greengrass' semi-improvisational style. The final section (Stand Fast) looks at the shooting of the lifeboat scenes and the role of the US military in the incident.
Extras rating: 2/5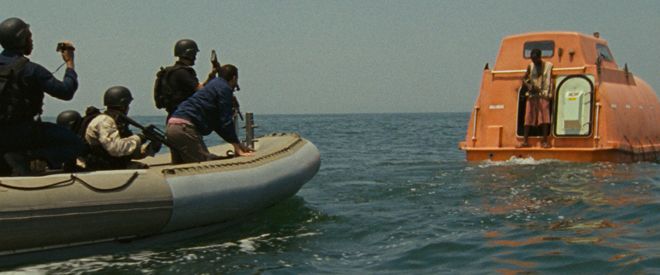 We say: A little short on extras, but this thrilling real-life drama comes highly recommended on Blu-ray
Captain Phillips, Sony Pictures, All-region BD, £25 Approx
HCC VERDICT: 4/5