Camera Obscura: The Walerian Borowczyk Collection Blu-ray review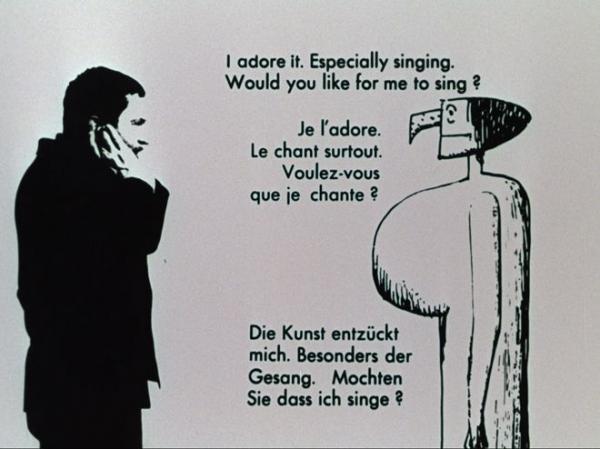 Where does one begin when discussing late Polish painter-turned-filmmaker Walerian Borowczyk? Today, what little awareness there is probably rests of his notorious 1975 film The Beast, the feature-length extension of his short of the same name that scandalised audiences at the 1972 London Film Festival.
But while it's true that the erotic was never far from Borowczyk's mind, there was also much more to him than the 'genius who also happened to be a pornographer' tag that dogged him for years - something Arrow Academy's sensational Camera Obscura Blu-ray boxset goes to prove. Produced with the aid of a wildly successful Kickstarter campaign (exceeding its £20,000 goal by another £6,000), this limited edition set aims to widen Borowczyk's reputation as a filmmaker by digging back into his body of work with five of his earliest films as well as a large collection of his surviving shorts and animations.
First up comes a collection of 12 live-action and animated shorts made between 1959 and 1984 - The Astronauts, The Concert, Grandma's Encyclopedia, Renaissance, Joachim's Dictionary, Rosalie, Gavotte, Diptych, The Phonograph, The Greatest Love of All Time and Scherzo Infernal. Equal parts surreal, disturbing and amusing, they make for fascinating viewing and showcase Borowczyk's wide range of talents as he utilises everything from cut-outs to stop-motion in a manner that would go on to have a profound influence on other filmmakers and artists (particularly Terry Gilliam's animated inserts for Monty Python's Flying Circus).
Alongside the shorts we have Borowczyk's debut feature, 1967's The Theatre of Mr and Mrs Kabal. Bringing back the characters from his 1962 animation The Concert, the film less of a traditional narrative than a series of episodic sketches generally involving Mr Kabal spying on half-dressed ladies (using live-action inserts) while the hawk-nosed Mrs Kabal goes through all manner of bodily trauma. Weird? Hell yes. But also entertaining and curiously endearing.
Borowczyk made the jump to live-action feature films the following year with Goto, Isle of Love – although given how he micromanaged every single aspect of the production, it's no surprise that the film feels as artificial and otherworldly as any of his animations. The story takes place in the island nation of Goto, which was cut off from the rest of the world following an earthquake in 1887. The island has been ruled by a series of tyrants all named Goto, the latest of whom (Goto III) is married to Glossia, who is really in love with her riding instructor Gono. Add to that a former criminal with his own designs on both Goto III's throne and you have a bewitching and surreal piece of filmmaking that anchors its artistic ambitions to a genuine emotional core that takes your completely by surprise.
1971's Blanche takes its inspiration from Juliusz Slowacki's poem Mazepa to deliver a haunting and tragic medieval tale of lust about the titular wife of a much older Baron, who finds herself attracting the unwanted attention of not only her stepson, but also the King and his page during a Royal visit. Meanwhile, the 1974 portmanteau film Immoral Tales marks the filmmaker's move into outright erotica. The four tales take the form of The Tide (a young man takes his 16-year old cousin to the beach to felate him while he discusses the tides), Therese philosophe (a young woman finds religious and sexual ecstasy in the objects and food around her), Erszebet Bathory (young women are rounded up and executed so that the infamous 'Bloody Countess' can bathe in their blood to preserve her youth) and Lucrezia Borgia (the titular daughter of Pope Alexander VI gets up to some incestuous fun with her father and brother).
All of which brings us back to The Beast, which was originally shot as a short for inclusion in Immortal Tales, but dropped and expanded into its own feature film. While the bulk of the film is a oddly uneven romp revolving around social mores as an American heiress travels to France to meet and marry the son of an aristocrat, it will always been best remembered for the lengthy dream sequence (the original short) in which a woman is pursued through a forest and ravaged by a terrifyingly tumescent monster, only to destroy it with her own passions. Leaving absolutely nothing to the imagination as it goes.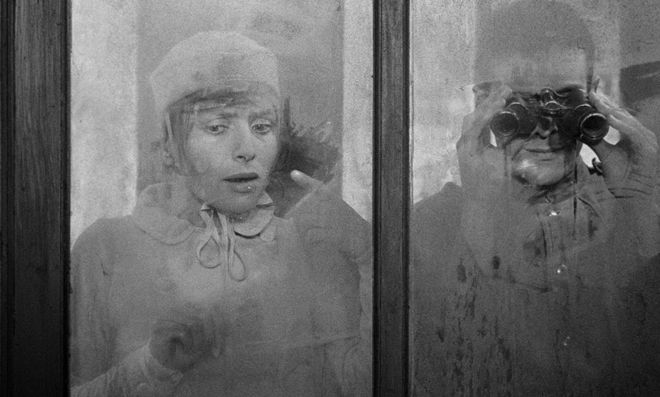 Picture: All but one of the features and shorts in the set benefit from new 2K restorations overseen by Arrow's Head of Technical and Restoration Services James White (with one exception - see below) and approved by the director's widow Ligia Borowczyk. The results are nothing less than spectacular.
The 12 shorts and The Theatre of Mr and Mrs Kabal on the first disc have all been restored from original 35mm elements and look much better than we ever imagined possible. Predominantly framed at 1.33:1 (although there are a couple of exceptions among the shorts), the Full HD imagery comes loaded with intricately rendered textures and has been cleaned up beautifully (without sacrificing any of their inherent 'filmic' quality).
As detailed in the accompanying book (see Extras, below) the restoration of Goto, Isle of Love was in many ways the driving force behind the Kickstarter campaign that funded the production of this boxset. After reading about the terrible condition that the elements were in, Arrow's 1.66:1-framed 1080p presentation is an absolute revelation. The largely black and white encode boasts terrific stability and excellent greyscale reproduction, while authentic looking film grain is present throughout.
The good news continues with Blanche's 1.66:1 1080p encode. Arrow's meticulous restoration ensures that the Blu-ray does a fine job of replicating the film's earthy colour palette and grain structure, without sacrificing detail or image clarity. This high level of quality also carries over to the label's restoration of Immoral Tales, presented here in its original 1.66:1 1080p encode. Once again, the imagery looks authentically film-like, with excellent colour saturation, impeccable black levels and plenty of natural grain (particularly so in the case of the second story Terese philosophe, which was shot in 16mm, as opposed to the 35mm used for the others).
Which brings us to The Beast. Unusually for this set, Arrow didn't handle the restoration itself, instead the disc is based on a pre-existing restoration by Argus Films. However, it's easy to see why the UK label was happy to use it, as the quality of The Beast's 1.66:1 1080p encode is easily on a par with that of the other films in the set. Colours are rich, detailing is excellent and the clarity ensures that the subject matter is even more eye-opening than ever before.
In other words, this boxset doesn't put a foot wrong when it comes to its Blu-ray presentation of Borowczyk's work and should serve as a lesson to every other label about how to restore films and bring them into a digital environment while maintaining an authentically filmic appearance. Simply magnificent.
Picture rating: 5/5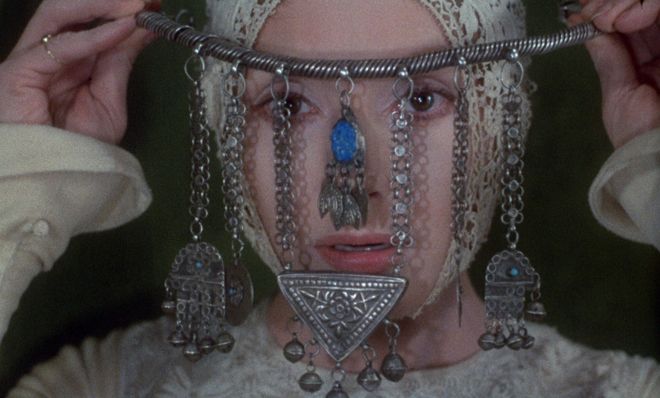 Audio: All of Borowczyk's films and shorts across the five Blu-ray platters feature their original mono soundtracks. While this naturally means that they don't have much to shout about in a 'home cinema' context, there's no denying the quality of the LPCM 1.0 presentations, which have clearly been subject to the same level of restoration as the accompanying imagery.
Cleanly rendered, well-balanced, and boasting surprisingly good tonal range where the musical scores are concerned, the only obvious issues are down to the limitations of the source material itself – such as some rather obvious post-synced dialogue in The Beast. All told though, while it won't exactly test your speaker set-up, it's as good as anybody could reasonably hope for and - as far as we can reasonably ascertain - is entirely sympathetic to the original theatrical presentations.
Audio rating: 4/5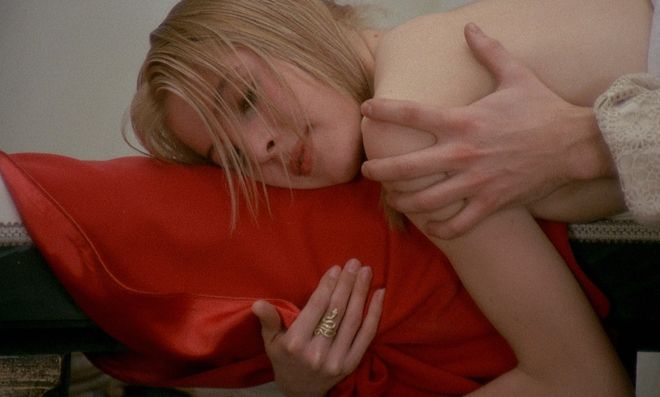 Extras: As we've come to expect from the label, the amount of care and attention lavished on the Blu-ray treatment of the films themselves carries over to the supporting bonus material. Indeed, it's clear that this was a major labour of love for all involved and the resulting material is both expansive and exhaustive.
Walerian Borowczyk: Short Films and Animation kicks off with an introduction by Terry Gilliam (1min) that was also used to promote the original Kickstarter campaign. Film is Not a Sausage (28mins) looks back at this early period of Borowczyk's career, with input from assistant Andre Heinreich and producer Dominique Duverge. Blow-Ups (5mins) examines Borowczyk's artistic career away from the camera through his painting and other artwork. Finally, there's a trio of TV commercials - Holy Smoke (10 mins), The Museum (2 mins) and Tom Thumb (2 min) - he made between 1963-64, which are every bit as playful and enjoyable as the shorts they accompany.
Turner Prize-nominated artist Craigie Horsfield provides the video introduction (8 mins) for Goto, Isle of Love, while The Concentration Universe (21 mins) provides an extremely insightful look back at the making of this remarkable piece of cinema. The Profligate Door (13 mins) gives you a glimpse into another side of Borowczyk's art with its examination of the 'sound sculptures' he created. Finally, there's the theatrical trailer (4 mins).
Blanche receives an introduction from director Leslie Megahey (4 mins) where he discusses the impact the film had on him and how it inspired his haunting 1979 BBC production of Schalcken the Painter. The production of Blanche is the subject of Ballad of Imprisonment (28 mins), which once again draws on the fascinating reminiscences of some of those who worked with Borowczyk. Obscure Pleasures (63 mins) gives Borowczyk himself a voice in the discussion of his work, editing together material from two interviews with the filmmaker to give an overview of his entire career. Gunpoint (11 mins) is a short documentary by Peter Graham about an annual French pheasant hunt, which Borowczyk helped shoot and edit. This gets its own retrospective Making of... in the form of Behind Enemy Lines (5 mins).
Daniel Bird, one of the Camera Obscura boxset's producers and an expert on all-things Borowczyk, provides the introduction (5 mins) for Immoral Tales, although this differs from the rest by taking the form of text captions between clips from the film. The chief extra here is Immoral Tales: The L'Age d'Or Cut, which reinstates Borowczyk's original short version of The Beast as one of the stories in the anthology, in doing so taking the running time from 103 mins for the cinema release up to 125 mins. The short itself isn't merely a reconstruction using the newly restored version of the feature-length version, but is taken from a 16mm print of the original short - the only version known to exist. As such, it's noticeably grainier and less refined than the feature-film version.
Love Reveals Itself (17 mins) is another retrospective Making of... featurette, and is bolstered by Boro Brunch, a further roundtable chat with several people involved in the film's production. Also included on the disc are two versions of Borowczyk's 1973 short A Private Collection (7mins/12mins), which was another piece originally considered for inclusion in the anthology film. The short is essentially a parade of (supposedly) vintage erotica, with the longer version being more explicit - although, understandably, it has been censored slightly to remove genuine footage of bestiality between a woman and a dog. Rounding things off is the trailer for Immoral Tales (2 mins).
The extras for The Beast kick off with an introduction by film critic Peter Bradshaw (2 mins). The Making of the Beast (58 mins) consists of silent 16mm behind-the-scenes footage from the production accompanied by commentary from camera operator Noel Very. Frenzy of Ecstacy (4 mins) is a brief, but fascinating, gallery of Borowczyk's pre-production art for the creation of the film's titular creature and some of his notes for an unproduced early 1990s sequel entitled Motherhood. 1975's Venus on the Half-Shell (5 mins) is another of Borowczyk's short films, this one a snail-fixated piece of erotica designed to serve as a curtain-raiser to the main feature. Also included is the film's original trailer (4 mins).
As if that's not enough, the limited edition boxset also includes an exclusive 340-page double-sided book. Start at one end and it's a mammoth collection of essays about Borowczyk and his work, an archive of reprinted articles and reviews, a handy Boro Dictionary (compiled by the set's co-producers Daniel Bird and Michael Brooke) that runs the gamut from Animation to Zoophilia, and details about the restorations. Turn the book over and you get the first ever English-language printing of Anatomy of the Devil, a collection of short stories by Borowczyk.
While the licensing of the latter restricted the Camera Obscura boxset to just 1,000 copies, Arrow has also issued the five Blu-rays included in it as standalone releases, with many of the relevant essays and articles from the book included in the booklets that accompany them.
Extras rating: 5/5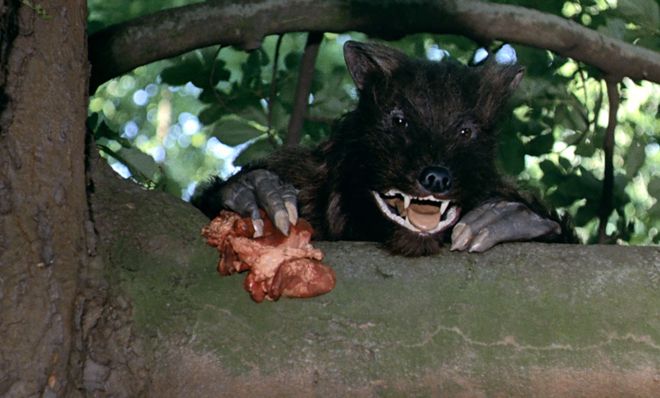 We say: When we spoke to Arrow's restoration guru James White last year, he revealed that the label was working hard 'to become something like the cult version of the Criterion Collection'. This frankly astonishing release sees Arrow transcend that aim, simultaneously raising awareness of Borowczyk's work while cementing its own place as one of the world's most important Blu-ray labels.
Camera Obscura: The Walerian Borowczyk Collection, Arrow Academy, Region B BD & R2 DVD, £150
HCC VERDICT: 5/5

SPONSORED VIDEO

SPONSORED VIDEO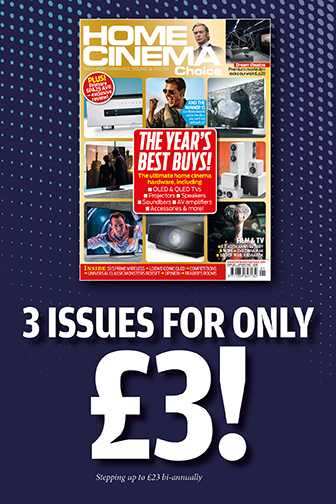 Home Cinema Choice #332

is on sale now, featuring: Samsung's 8K flagship; Anthem AVM 90 processor; B&W 800 Series Diamond; LG smart projector; Hollywood box office bombs; Hitchcock 4K; and more
Want to see your home cinema system featured in the pages of HCC? Click
here
for more info.