The Adventures of Buckaroo Banzai Across the 8th Dimension review
It may have flopped at cinemas, but this cult flick is sure to find plenty of fans on Blu-ray
Rock star/neurosurgeon/particle physicist Buckaroo Banzai (Peter Weller) is called upon to save the day when Earth is threatened by inter-dimensional 'Lectroids from Planet 10' led by the insane Dr. Lizardo (John Lithgow). The very definition of a cult film, …Buckaroo Banzai is like nothing else you've ever seen. Packed full of crazy characters and concepts, this bonkers genre hybrid is borderline incoherent at times, but it's also a absolute blast of pure, unadulterated, nutty fantasy that should leave a big grin on your face.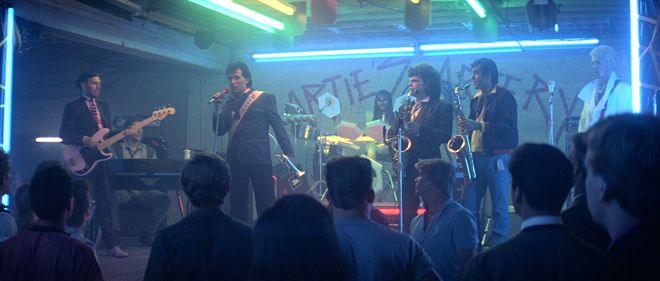 Picture: …Buckaroo Banzai's loyal fanbase will be delighted with the care and attention that has evidently been given to bringing the film to Blu-ray. Created from a 35mm interpositive for MGM, with additional cleanup work undertaken by Arrow, the 2.35:1-framed 1080p master is in very good shape. While the print still shows some minor speckles, colour reproduction is suitably rich, detailing is strong and darker scenes are free from noise. The encode also boasts an authentically film-like appearance, doing an excellent job of resolving the heavy grain that is typical for the types of filmstock used in the mid-'80s. The result is easily the best the movie has looked since its brief run in cinemas.
Picture rating: 4/5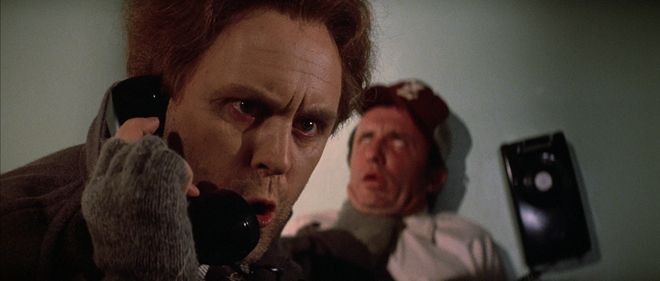 Audio: The disc offers a choice of two soundtracks. The remastered LPCM presentation of the original stereo track will be the first port of call for purists, but MGM's DTS HD-MA 5.1 remix shouldn't be discounted out of hand. It's not exactly subtle, but the way the audio has been opened out during some of the bigger set-pieces matches the energy of the movie itself. It also brings added depth and tonality to Michael Boddicker's memorable electronic score.
Audio rating: 4/5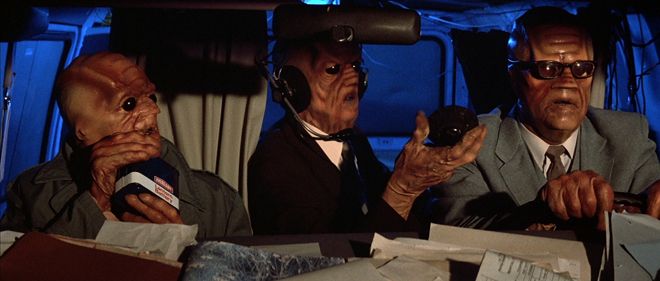 Extras: Unlike MGM's original barebones UK DVD release, this Blu-ray release is loaded with goodies. Making their debut on this platter are a pair of interviews with Peter Weller (17 mins) and John Lithgow (14 mins) that were recorded earlier this year, plus a Q&A session featuring the actors and hosted by Kevin Smith (43 mins), which was recorded at New York's Lincoln Center in 2011.
The disc also ports across most of the extras from the 2002 R1 Special Edition DVD, including a chat-track, 14 deleted scenes and an alternate opening that can be watched separately or as part of the film.
Accompanying the Blu-ray is a 20-page booklet containing a new essay by film critic James Oliver.
Extras rating: 4/5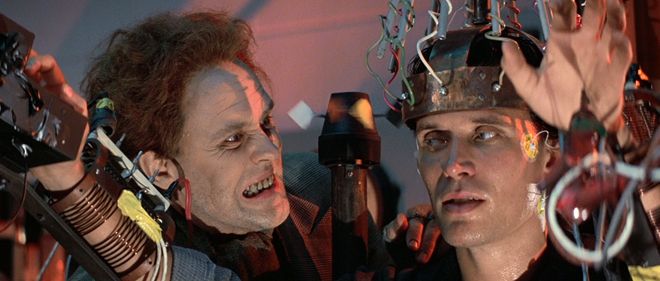 We say: The definitive home release of this brilliantly bonkers 1984 cult film.
The Adventures of Buckaroo Banzai Across the 8th Dimension, Arrow Video, Region B BD, £18 Approx
HCC VERDICT: 4/5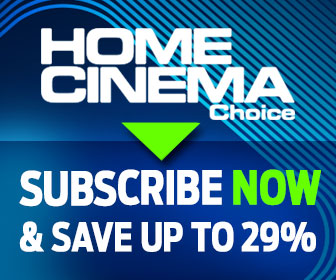 Home Cinema Choice #323

is on sale now, featuring: Panasonic JZ2000 4K OLED TV; LG SP11RA Dolby Atmos soundbar; Philips 806 OLED TV; Neill Blomkamp interview; hi-fi meets home cinema install; and more
Want to see your home cinema system featured in the pages of HCC? Click
here
for more info.