Wharfedale lines up new Diamond speakers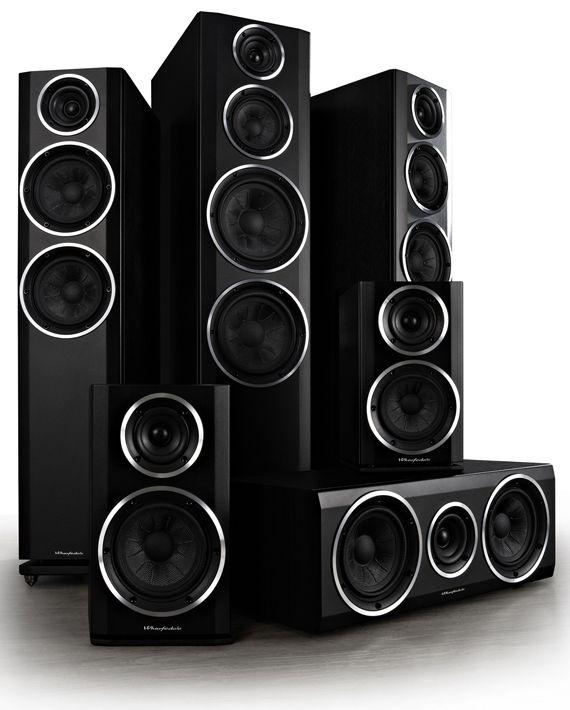 Seven-strong Diamond 100 range replaces Diamond 10s
Replacing the Diamond 10 Series, Diamond 100 comprises two standmount speakers, three floorstanding models and two centre channel enclosures.
The full line-up comprises the the 2-way standmount Diamond 121 and 2-way standmount Diamond 122 (priced at £230 and £280 per per respectively), the 2.5-way Diamond 155 floorstander (£500 per pair), the 3-way Diamond 157 floorstander (£700 per pair), the 3-way Diamond 159 floorstander (£1,000 per pair), the two-way Diamond 101C centre (£230) and the 3-way Diamond 102C centre (£350).
Wharfedale says its engineers were set 'an enormous challenge' to improve upon the performance of the recent Diamond 10 Series. To achieve this, the drive units have been redesigned, with R&D conducted for the brand's high-end Jade range now adopted in the speakers' woven Kevlar cones. The HF drivers have also been completely redesigned, now incorporating a new ferrite magnet system
Wharfedale's 'Virtual Speaker' software has again been employed to hone the design of the cabinets: 'When you listen to Diamond 100 Series speakers, all you hear is the output from the drive units, without any attendant colouration from the cabinet,' claims the manufacturer.
Bass performance has also been tweaked by a slot-loaded distributed port, developed from the Aperiodic bass loading system found in the Jade Series. Exiting at the base of the speaker cabinet, the reflex port is loaded by a slot that is created by the plinth. This, says Wharfedale, 'has the advantage that the power transfer from the port to the open air is more efficient and that the risk of ʻchuffing' and audible distortion is reduced due to the resistance to turbulence formed by the slot between the plinth and the cabinet.'
All seven models should be available now in a choice of four finishes: black, cherry, rosewood and walnut. Look out for a review in HCC soon.
For more info, visit Wharfedale's website.