Wharfedale DX-2 5.1 system targets budget buyers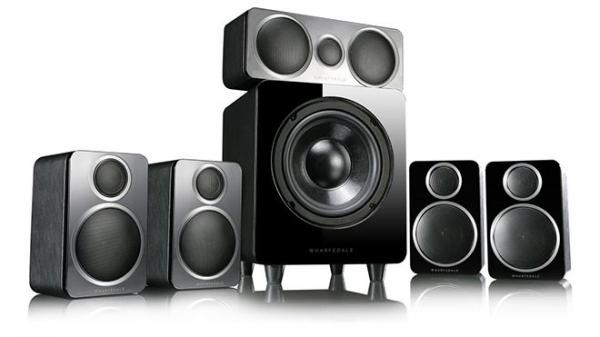 'Good things come in small packages,' promises Brit speak brand
Wharfedale has announced its new DX-2 5.1 home cinema speaker package, costing a tempting £450.
Touted as a 'discreet, stylish and affordable solution for genuine surround sound,' the DX-2 uses four identical satellie speakers for front and surround L/R channels, a centre speaker, and active subwoofer with 8in driver.
The DX-2 replaces Wharfedale's DX-1 series, previously available in DX-1 HCP and DX-1SE packages – the latter winning our Best Compact Loudspeaker System' award in 2016.
Revisions to the DX models, says Wharfedale, include 'fine-tuned' drivers, an improved cabinet design, more powerful subwoofer amplifier and a new aesthetic.

The DX-2 Satellite speakers can be wall- or table-mounted, and are compact enough to slip into a living room home cinema setup – just 19cm high by 12cm deep/wide. Drivers are a 0.75in silk dome tweeter and 3in woven polypropylene midbass. A sealed cabinet design means the speakers can be installed close to a wall.
The DX-2 Centre uses the same tweeter, flanked on either side by a 4in midbass. The WH-D8 active subwoofer (with auto-power function) partners its 8in driver with a 150W (peak) amp.
The Wharfedale DX-2 5.1 system will be available from November, priced £450, in a black finish. A white option will follow. Wharfedale will also sell an expansion pack (a pair of the DX-2 Satellites) for those looking to run a 7.1 system.