Utopia: Series 1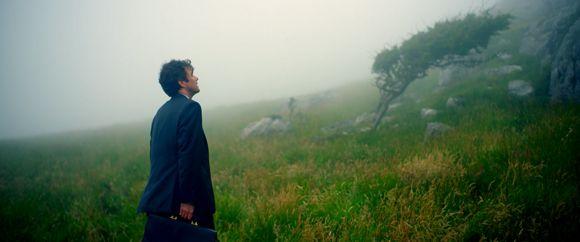 Channel 4's stylish thriller is seventh heaven for conspiracy fans
Why are people connected to an unpublished graphic novel called The Utopia Experiment being killed? Where is Jessica Hyde? And what does any of this have to do with the government stockpiling drugs due to a potential outbreak of Russian flu? These are just some of the many questions at the heart of this cracking Channel 4 conspiracy thriller that will keep you on the edge of your seat throughout its six episodes.
4DVD's two-disc set boasts beautifully rendered AVC 2.40:1 1080i encodes of the six episodes that really go to town with the show's distinctive and striking colour-saturated cinematography. And any issues regarding digital smoothing and black crush in the image appear to be entirely source-related due to the massive amount of colour grading done in post-production.
Considering the Utopia's fairly epic narrative and rather cinematic 2.40:1 visuals, it's a shame to discover that the audio on this Blu-ray is so limited. All we get is a DTS-HD MA presentation of the same 2.0 Surround mix that accompanied the show on TV. While it's got a reasonably wide front-end and handles dialogue superbly, this is a show that's simply crying out for something more involving and would really have benefit for a lossless 5.1 mix.
The six episodes are joined by a fairly modest, but enjoyable, batch of extras on this Blu-ray release. There's only one feature on the first disc - a commentary for the first episode featuring writer Dennis Kelly, producer Rebekah Wray-Rogers and director Marc Munden – but it provides plenty of behind-the-scenes info and anecdotes. The second platter plays host to a trio of short Making of… vignettes – The World of Utopia (10-mins), Fly on the Wall – With Marc Munden (9-mins) and Analysis of a Stunt Scene (12-mins) – as well as seven deleted scenes (18-mins). All of the video extras are presented in 1080i, just like the show itself.
4DVD, All-region BD, £25 Approx, On sale now
HCC Verdict: 4/5