The Twilight Saga: Breaking Dawn - Part 2 review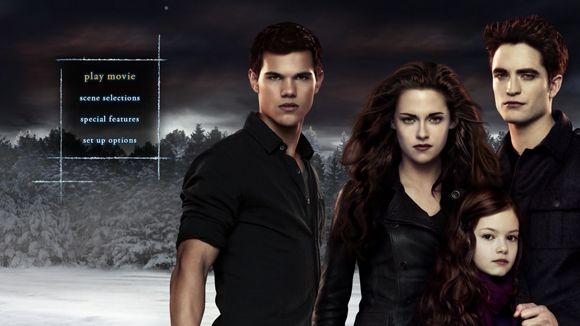 It's time to make war, not love, as the supernatural romance phenomenon draws to a close
Stephanie Meyer didn't so much rewrite the rule book on vampires as completely throw it out of the window with her dreary saga of the love between a pouty living girl and a brooding undead boy who sparkles in the sunlight.
After watching this final instalment, though, it all make sense. Meyer wasn't writing a supernatural romance at all – rather she was laying the groundwork for a new superhero franchise, where each so-called 'vampire' has a unique power – just like the cast of the X-Men movies.
And just like every good superhero film, The Twilight Saga: Breaking Dawn – Part 2 comes to a head with a massive battle between the forces of good and evil. And what a fight it is. Heads and arms are ripped off. Spectacular CG effects fill the screen. Major characters die. It's everything you could really ask for. But after 20 minutes of good stuff …Breaking Dawn – Part 2 suddenly remembers that it is, after all, a Twilight film and buggers it up by pulling the rug out from underneath everything you've just seen.
On a positive note, at least it's finally over.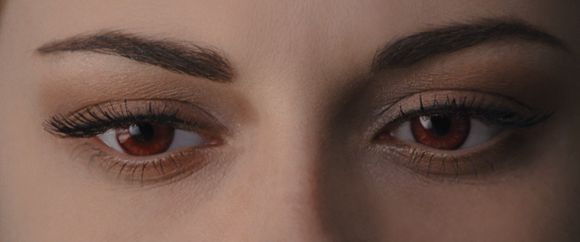 Picture: The Twilight Saga: Breaking Dawn – Part 2 looks every bit as lovely on Blu-ray as its shot-at-the-same-time predecessor. If you are prepared to overlook some very minor banding in a couple of scenes you'll find that the film's AVC-encoded 2.40:1 1080p transfer is every bit as perfect as the pale skin of its vampire cast. And once again it's the exterior shots that impress the most, exhibiting oodles of hi-def detail and wonderful, lush colours.
Picture rating: 5/5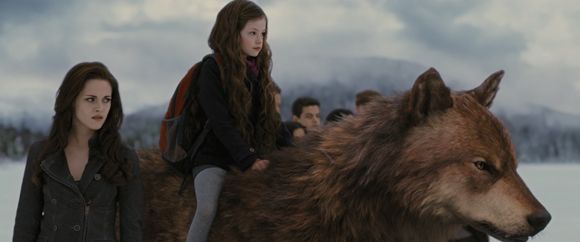 Audio: The Blu-ray's DTS-HD MA 7.1 soundtrack is equally hard to fault. Yes, large parts of the movie are taken up with people moaning to each other, but the surround channels are employed regularly to deliver ambient effects and to demonstrate the vampires' enhanced hearing, while Carter Burwell's score erupts from the front soundstage. The third act's climactic battle (Chapters 16 and 17) is the highlight, though, oozing so much raw aggression and power that you'll be amazed by how the mix manages to keep it all clean, tight and under control.
Audio rating: 4.5/5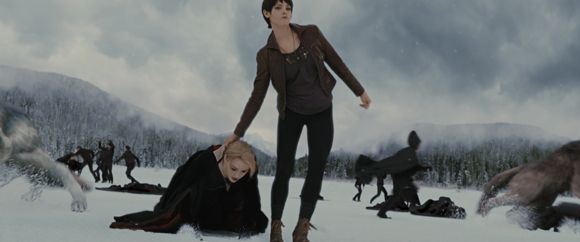 Extras: Best of the bonus features is Forever: Filming The Twilight Saga: Breaking Dawn – Part 2, a mammoth look at the film's production that can be viewed either as a standalone 93-min doc or as picture-in-picture content while watching the movie (as shown below). On top of this there's also a director's commentary, four behind-the-scenes featurettes (Two Movies at Once, Tingles & Chills: Special Vampire Powers, Carlisle's Contacts: The New Vampires and Judge, Jury & Executioner: Aro and the Volturi), interviews, premiere footage and a whole lot more to keep Twi-hards happy.
Extras rating: 4/5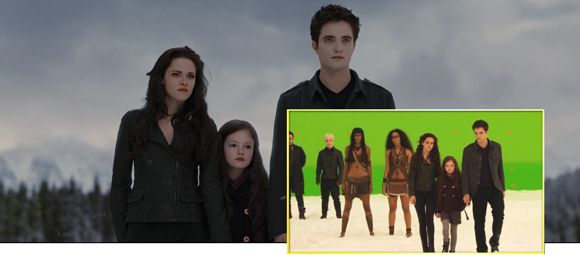 We say: The sparkly vampires bow out with another superb Blu-ray disc
EntertainmentOne, Region B BD/R2 DVD, £25 Approx, On sale now
HCC VERDICT: 2.5/5