The truth is out there: New X-Files heading to BD and DVD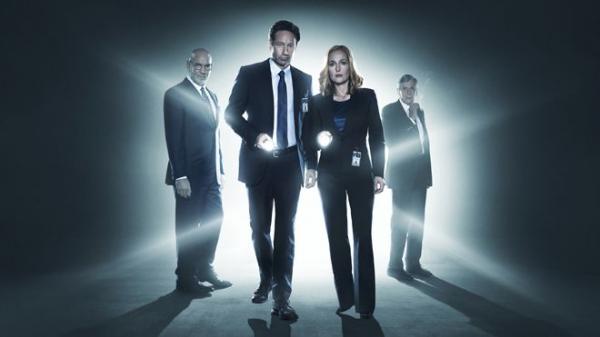 Six-episode miniseries hits disc this Summer alongside revamped Complete Series boxset
Twentieth Century Fox Home Entertainment has revealed that The X-Files: The Event Series is coming to Blu-ray and DVD in the UK on June 13. Screened earlier this year on Channel 5, the six-episode miniseries saw FBI agents Fox Mulder (David Duchovny) and Dana Scully (Gillian Anderson) pick up where they left off almost 14 years ago, continuing their investigation into all things weird and wonderful.
As well as the six episodes, the Blu-ray and DVD also come packed with the following bonus features...
Deleted & extended scenes
Gag reel
The Makings of a Struggle
Season X – an in-depth behind-the-scenes look at The Event Series
Monsters of the Week – a recap from the wildest and scariest from the original series
The X-Files – Green Production PSA
Grace – short film by Karen Nielsen
Commentary on Founder's Mutation with Chris Carter and James Wong
Commentary on Mulder & Scully Meet the Were-Monster with David Duchovny, Gillian Anderson, Kumail Nanjiani and Darin Morgan
Commentary on My Struggle II with Chris Carter and Gabe Rotter
Fox is also releasing a revamped version of its The X-Files: The Complete Series Blu-ray boxset, which adds The X-Files: The Event Series alongside the original nine seasons of the show.