Troma celebrates anniversary with free films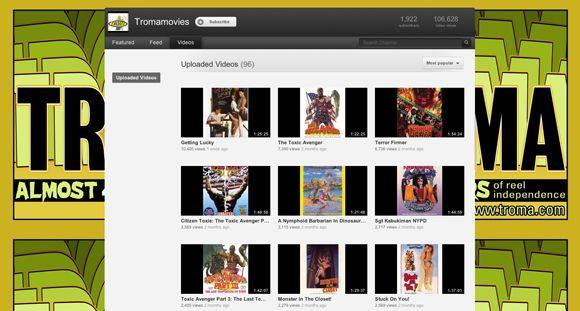 Fans can catch The Toxic Avenger and other b-movie 'classics' for free on YouTube
Legendary US purveyor of b-movies Troma Entertainment is celebrating its anniversary by giving its fans an extremely generous gift - free films!
The indie studio has uploaded a whopping 96 of its 'highly rated and critically acclaimed' films to its dedicated YouTube channel as a reward to fans 'for their support over the past 40 years'.
Amongst the many 'classics' available to watch for free are The Toxic Avenger I - IV, Sgt. Kabukiman NYPD, A Nymphoid Barbarian in Dinosaur Hell, Monster in the Closet, Cannibal! The Musical, Tromeo & Juliet, Fertilize the Blaspheming Bombshell, Buttcrack, Star Worms II: Attack of the Pleasure Pods, Sizzle Beach USA, Fatty Drives the Bus, Actium Maximus, Mad Dog Morgan and Class of Nuke 'em High Parts 2 and 3.
Now we know what we'll be watching during lunch breaks here at the the HCC offices...