Taken 2: Extended Harder Cut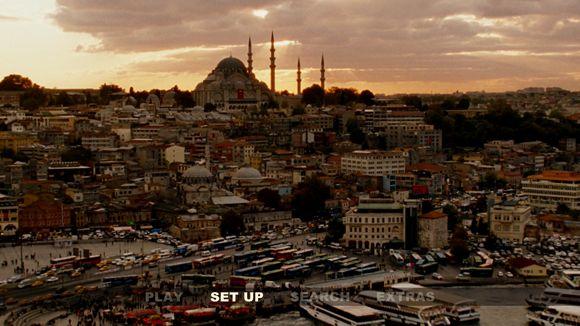 Over-protective dad Bryan Mills is back kicking euro-trash butt in this slick sequel
When Taken blew up the box office in 2008, a sequel was inevitable. Thankfully, writing duo Luc Besson and Robert Mark Kamen have at least attempted to rework the hard-man-rescuing-his-daughter theme by giving a bigger role to sprog Kim (Maggie Grace) and having black ops master Bryan Mills (Liam Neeson) himself the victim of a kidnapping. The result is an enjoyable throwaway slice of popcorn fisticuffs, held together by Neeson's performance and some well-crafted set-pieces.
Much was made by critics of the toned-down violence in director Olivier Megaton's sequel – but the director's quick-cut editing style (as seen in Transporter 3) is partly to blame here. And, thankfully, this Blu-ray release from Fox features an 'Extended Harder Cut' which does put some of the power back into the punches.
Not a patch on the original, but worth a viewing.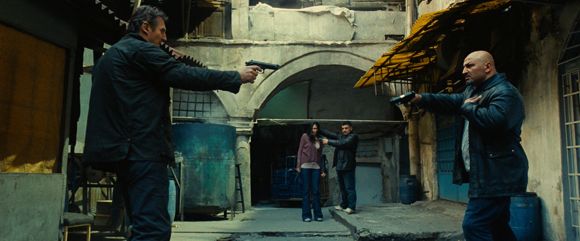 Picture: Fox's 1080p AVC encode is reminiscent of the movie itself – slick, efficient but somewhat forgettable. Megaton's 2.35:1 image drinks in the stone-clad exteriors of Istanbul's maze of streets and the murky interiors of the bad guys' lair, but the overall colour palette is hardly an advert for the Eastern Mediterranean's sunny climes. Detail levels are high despite a quite heavy layer of grain, and the frequent dark sequences generally hold plenty of shadowy information. The best part of Taken 2's BD HD presentation is that the image seems completely unmolested by sharpening tools.
Picture rating: 4/5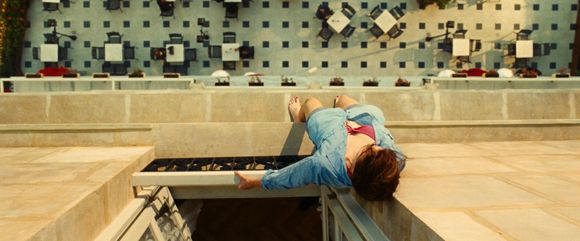 Audio: Fox's disc brandishes a DTS-HD MA 5.1 mix that's full of the usual highlights – clean dialogue, bass-laden punches and gunfire and use of the rear surrounds to envelop the audience. However, the nature of the action never gives it a chance to cut loose (unlike Neeson's recent Battleship), nor is there much inventiveness here. Like Bryan Mills, it's direct and to the point.
Audio rating: 3.5/5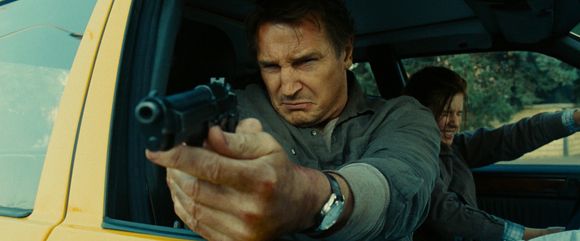 Extras: The menu gives you the choice of theatrical or extended cuts, and you'll need to select the latter to gain access to the Black Ops Field Manual pop-up trivia track. Elsewhere, extras consist of other Fox title trailers, Taken 2's own trailer, deleted scenes, Sam's Tools of The Trade (a pointless look at what's inside a CIA man's suitcase) and an alternate ending which would benefit from seamless branching. Oddly, some short extras from the US disc, including an interview with Neeson, are AWOL.
Extras rating: 2.5/5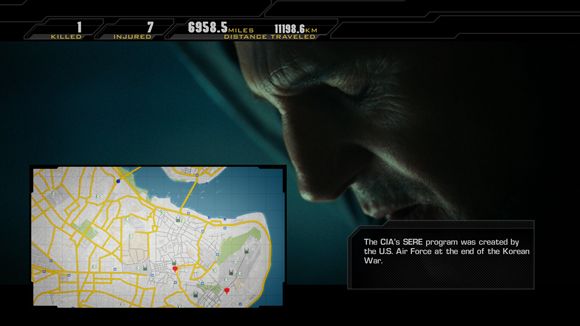 We say: A decent but not outstanding disc for this competent action sequel
20th Century Fox, All-region BD, £25 Approx, On sale now
HCC VERDICT: 3/5