StudioCanal launches worldwide Wicker Man appeal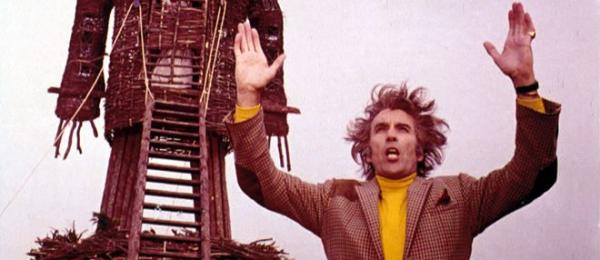 Distributor hopes to retrieve missing footage to mark horror classic's 40th anniversary
StudioCanal, with the endorsement of director Robin Hardy, has launched a worldwide appeal to locate original film materials relating to the 1973 British horror classic The Wicker Man.
In celebration of the film's 40th anniversary and continuing its project to conserve, restore and re-release the best of classic British cinema, StudioCanal is hoping to release The Wicker Man in the most complete form possible. The 87-minute version of the film originally released in UK cinemas as part of a double bill with Don't Look Now was significantly shorter than director Robin Hardy's original vision. In what has now become an apoccryphal episode in British film history, the original negatives subsequently disappeared from storgae at Shepperton Studios and were rumoured to have been used as lanndfill in the construction of the nearby M4 motorway.
Thankfully, a telecine transfer to a 1-inch videotape of a longer cut was eventually located in the US, allowing Hardy to re-edit the movie to something that bore a closer resemblence to the film he originally shot. While this formed the basis of The Wicker Man's DVD release, the nature of the source material for the recovered footage clearly wasn't ideal resulting in a massive shift in image quality between it and the rest of the film.
With this in mind - and plans for a Blu-ray release on the cards - StudioCanal is now appealing worldwide to film collectors, historians, programmers and fans to support a campaign to come forward with any information relating to the potential whereabouts of the original materials. A special Facebook page has been created to serve as a forum for the search. For further updates and to join the conversation with any news, visit www.facebook.com/WickerManAppeal.
'I never though that, after forty years, they would still be finding lost fragments of my film' commented director Robin Hardy. 'We though all of The Wicker Man has gone up in flames, but fragments keep turning up and the hunt goes on!'