Sony confirms Atmos mixes for UHD Blu-ray titles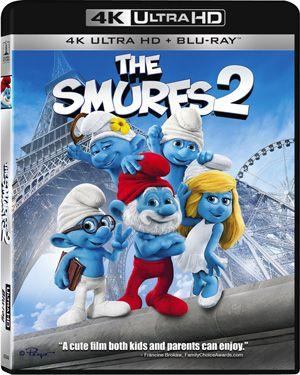 Next-gen sonics to grace 4K versions of Salt, Hancock, The Smurfs 2 and more
Sony Pictures Home Entertainment (SPHE) has teamed up with Dolby to bring Atmos audio mixes to its Ultra HD Blu-ray releases 'over the coming years', including its initial run that includes The Amazing Spider-Man 2, Salt, Hancock, Chappie, Pineapple Express, and The Smurfs 2.

It has previously released Atmos-encoded titles in the US (including Bram Stoker's Dracula), but none so far in the UK. It's first 3D audio title – the Adam Sandler comedy Pixels – unexpectedly sported an Auro-3D soundtrack in Blighty.
And Atmos could be joining streamed content, too, hints company president Man Jit Singh: 'By adding Dolby Atmos to our home entertainment content, SPHE has the ability to offer audiences a rich, enveloping sound experience on both physical and digital formats, including the new 4K Ultra HD discs.'
In other news, Ultra HD Blu-ray pre-orders have surfaced on Amazon.com, showing $35 price tags for the likes of the aforementioned Smurfs 2. Which is probably $35 more than you want to pay for it....