Sony announces curved 4K Bravia TV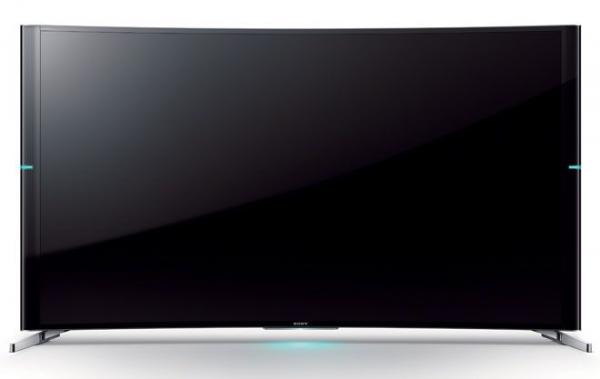 New S90 series available in 65in and 75in flavours
Sony is joining the curved TV party with new 75in and 65in BRAVIA TVs that the brand claims 'guarantees your entertainment is always in beautiful shape.' The KD-75S9005B and KD-65S9005B, of the new S90 series, are 4K models – no sign yet of Full HD curved options.
The new S90 series marries its curved screen to some of Sony's top-range tech, including 4K X-Reality PRO processing, Motionflow XR800HZ, X-tended Dynamic Rnage and Triluminos colour technology. 'The picture quality on the S90 is the same as you'll find on the critically-acclaimed Sony X9 4K TV,' we're told.
Th KD-75S9005B and KD-65S9005B offer Sony's regular bevy of Smart features, including an in-built Skype camera, and One-Flick touchoad remote, and support Active Shutter 3D.
A key difference between the X9 series and the freshly-minted S90s is therefore the sound system employed, obvious as soon as you notice the S90 doesn't feature the forward-facing side-mounted drivers of its sibling. Instead, these curved models feature a new 4.2 channel Multi-angle Live Speaker system which uses separate drive units to direct left/right front and surround channels into the room at 'carefully-controlled angles'. The idea being a 360-degree soundfield to go with the immersive visuals. Sony offers something called ClearAudio+ Discrete Processing to preserve 'all the individual detail of original multi-channel mixes', while dual woofers in the cabinet handle bass.
As with other 2014 Sony TVs, the S90s can be partnered with a wireless subwoofer – in white, the SWF-BR100, and now for the first time in a black finish, the SW-BR100B.
No word on pricing or exact availability yet.