Sky and Sony Pictures ink deal for 4K UHD movies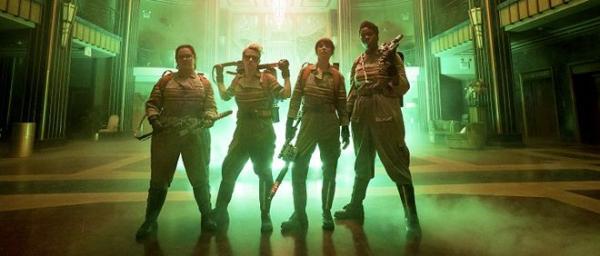 Satcaster grabs broadcast rights ahead of rival video-on-demand platforms
Sky has today announced it has bagged the rights to forthcoming 4K UHD movies from Sony Pictures a year ahead of any subscription services (such as Netflix), suggesting the likes of Ghostbusters (pictured) and Dan Brown's Inferno could find their way onto a yet-to-be launched 4K movies channel.
The satellite broadcaster has inked a 'multi-year pan-European movies agreement' with the studio that covers its subscription and tVOD (pay-per-view) services in the UK, Ireland, Germany, Austria and Italy. Previous deals had been organised on a territory-by-territory basis.
'It means millions of customers of Sky's subscription movie services in Europe will have the chance to watch all the latest Sony blockbusters over a year ahead of any other subscription service and only a few months after they have been released in cinemas,' said Sky. 'The landmark deal comprises all new and future Sony releases, including for the first time any UHD productions.'
The deal also covers the Sky Go mobile viewing platform and its Now TV service.
Sky's announcement also references an 'expanded on-demand library with hundreds of much-loved films ranging from Lawrence of Arabia, Philadelphia and Close Encounters of the Third Kind to major franchises such as Men in Black.' No word yet on whether any of these might be given 4K airings.
Sky's new Sky Q Silver set-top box, available for installation since early 2016, is 4K-ready. Ultra HD content has yet to be launched, but will include include sports, movies and entertainment, according to Chief Exec Jeremy Darroch.